'Digital Health Passport' May Revive Vietnam's Stalled Aviation Industry
Many experts and businesses suggest that Vietnam can immediately reopen the domestic aviation and tourism market, especially when the number of people who have received two vaccine shots is increasing.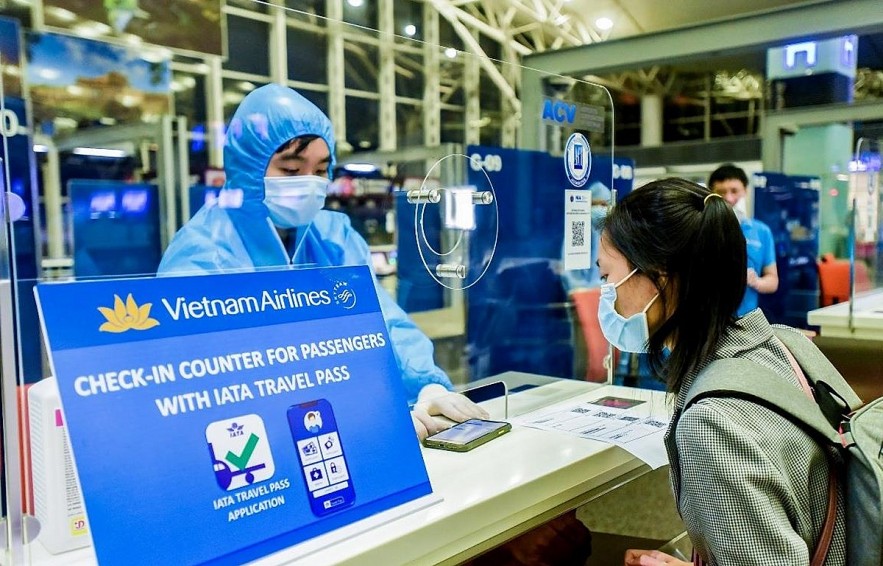 Vietnam Airlines has successfully applied the electronic health passport application for a number of flights to Europe and from abroad to Vietnam. Photo: VNP
Some Vietnamese airlines have applied "digital health passports" to flight passengers and received positive results, which are recognized as an important basis for the Government to consider and officially recognize the mechanism of "vaccine passport," creating momentum to reopen flights.
Key to open the border gate
Currently, in the world, there have been many successful countries in the application of the "vaccine passport" such as Israel, the UK, Russia, Australia, China, and the EU. In fact, the "vaccine passport" has provided the function of resuming trade, promoting economic recovery and establishing a new normal.
From June 2021, the International Air Transport Association (IATA) and Vietnam Airlines began signing a cooperation agreement to deploy the "digital health passport" (IATA Travel Pass). Up to now, there have been 2 flights from Vietnam to Japan and Europe; 1 flight from Japan to Vietnam, tested "vaccine passport."
According to Vu Nguyen Khoi, Vietnam Airlines, the IATA Travel Pass is in the process of being tested and is constantly being changed and upgraded by IATA to suit each market. The current test results show positive signs, the application runs smoothly, the information connection between customers, testing facilities, and airlines does not have any problems.
"This is a secure application, ensuring consistent information between the Government, testing facilities, airlines and passengers, which can be considered as the key to opening the border door, facilitating passengers to travel smoothly between countries, meeting all entry requirements of the authorities and the government at the destination," Khoi said.
Truong Phuong Thanh, deputy general director of Bamboo Airways, said that in the current context, the "vaccine passport" is considered the most solid and reliable basis for rebuilding exchanges and trade between industries. At the same time, it is also the most ideal and practical choice to reopen tourism and people-to-people exchanges between regions.
Currently, Bamboo Airways has been working closely with IATA, authorities and member units to deploy the trial application of the vaccine passport that is ready for the test flight from the fourth quarter of this year.
Digital health passport application has become a global travel trend during the Covid-19 pandemic and Vietnam cannot stand aside. Photo: VNP
Pilot implementation of digital health passport
While waiting for the opening of airports and international tourism, many experts and businesses suggest that Vietnam can immediately reopen the domestic aviation and tourism market, especially when the number of people who have received two vaccine shots is increasing.
Leaders of Vietnam Airlines said that in order for the "digital health passport" to be applicable when passengers travel across borders, there needs to be mutual recognition between countries as well as a comprehensive system connection. This requires the consistency of language, data as well as regulations on information security.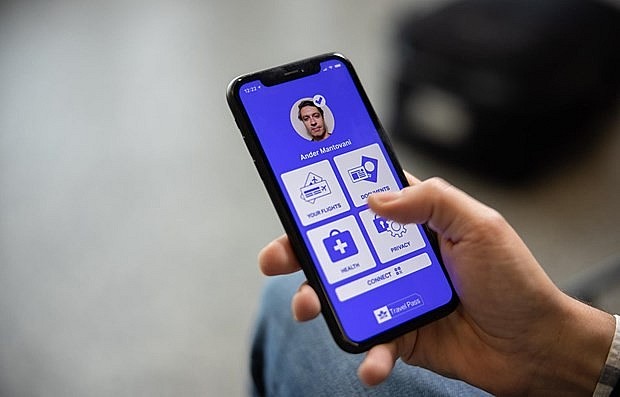 People wanting to travel should download the IATA Travel Pass app to their mobile phones, create a digital ID comprising their photo and passport information and fill in flight details to receive information on entry requirements at the destination. Photo: Vietjet
To achieve the goal of starting to welcome international tourists with "vaccine passports" from October 2021 or at the latest in the fourth quarter of 2021, Vietnam Airlines proposes to the authorities to prioritize vaccination in Phu Quoc, ensure that at least 70% of people get 2 injections soon.
Along with that, the authorities should soon officially issue guidelines for the use of "vaccine passports", isolation regulations for international tourists who are eligible to travel to Phu Quoc and other tourist destinations.
Vo Huy Cuong, deputy director of Vietnam Civil Aviation Department said that there should be a specialized agency responsible for the deployment of "vaccine passports."
According to Cuong, the "vaccine passport" needs to be unified, thoroughly researched and when the software application is put into use, it must ensure the confidentiality of personal information. It is necessary to ensure that the software "vaccine passports" do not become a burden on society, specifically users - airlines and travelers.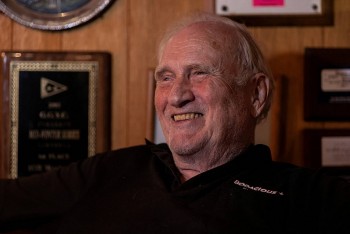 World
Alain Aspect, John F. Clauser, and Anton Zeilinger have won this year's Nobel Prize in physics for their work in quantum mechanics, Sweden's Karolinska Institute announced on Tuesday.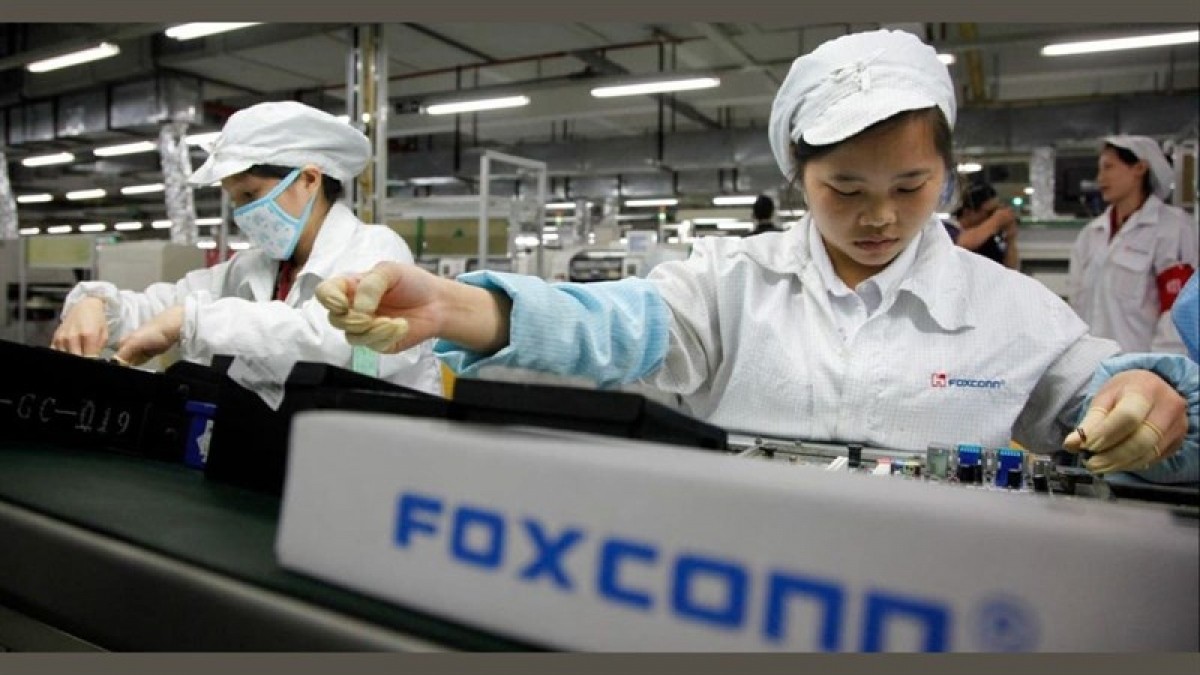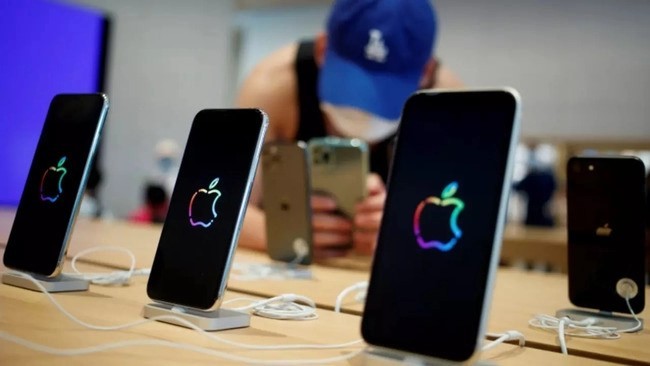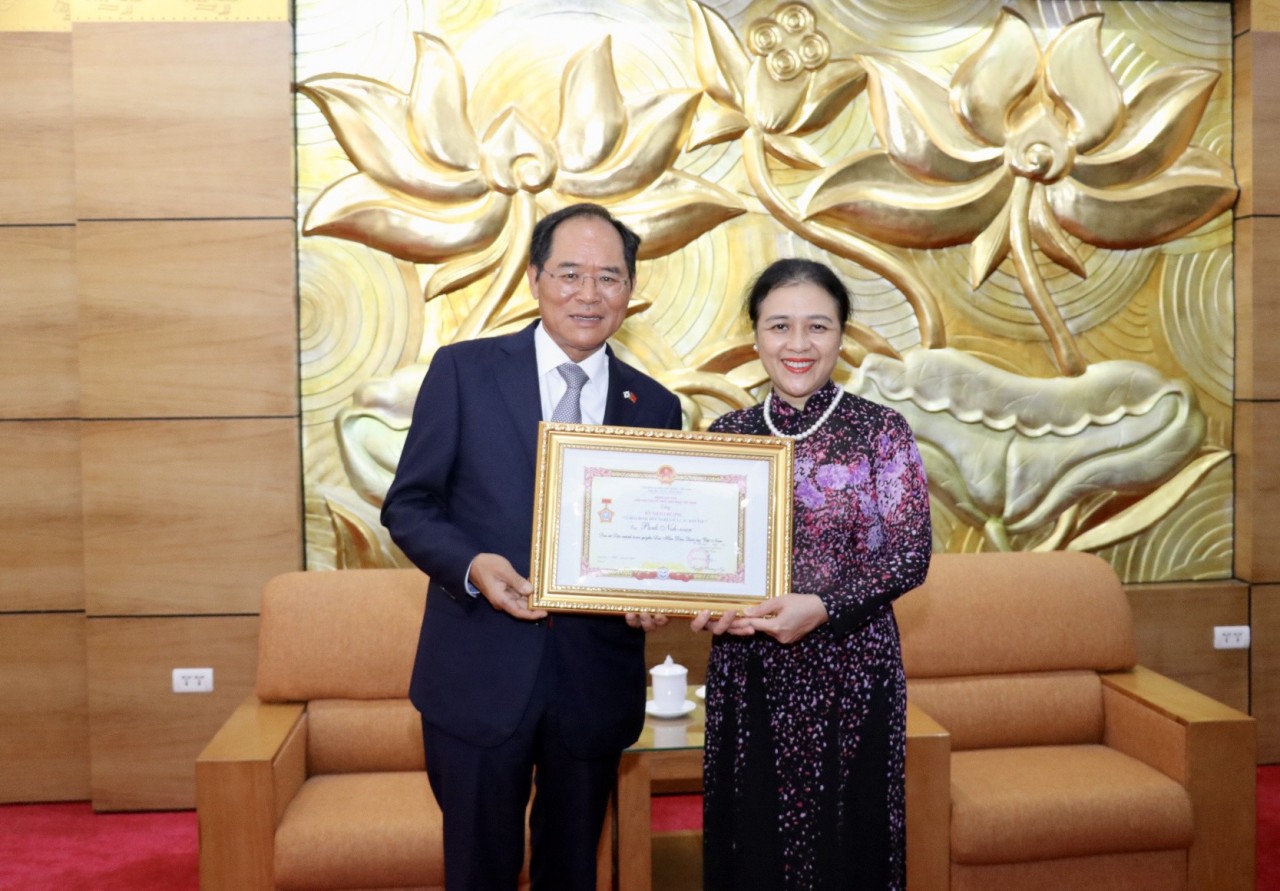 World
Vietnam's GDP grew by 8.83% in the first nine months of 2022, the highest increase in the period of 2011-2022.
October 05, 2022 | 16:26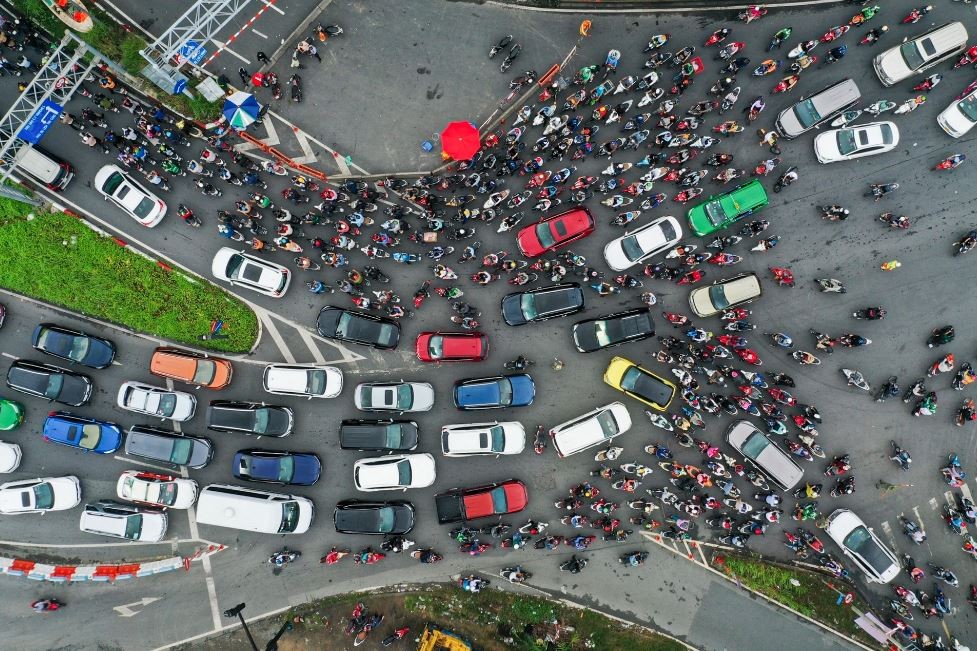 Economy
Vietnam Business & Weather Briefing (Oct 5): 25 Apple's partners have factories set up factories in Vietnam, UOB upgrades 2022 growth forecast for Vietnam to 8.2%
October 05, 2022 | 15:58