Vaccine Diplomacy – Vietnam's Ahievements in First Half of 2021
Vietnam has carried out flexible, creative diplomacy in the first half of this year to achieve the dual task of containing the pandemic and boosting socio-economic growth. As the Covid-19 pandemic continues to spread, Vietnam has promoted vaccine diplomacy to realize the government's vaccine strategy.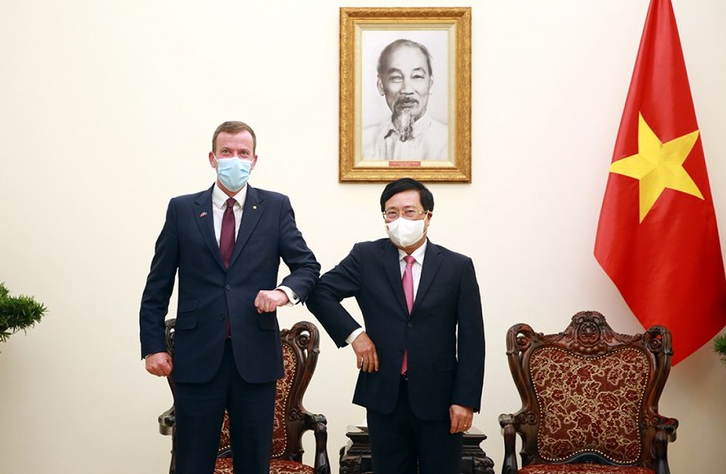 Australian Minister of Trade, Investment, and Tourism Dan Tehan said the Australian government will provide Vietnam 1.5 million doses of AstraZeneca vaccine (Photo: VGP)
Vietnam has in the past few months accelerated its policy of vaccine diplomacy at all levels, through all channels, and in all forms to obtain vaccine supplies from every possible resource.
Initial success of vaccine strategy
Amid global scarcity of vaccine supplies and inequality of vaccine access, Vietnam has mobilized all possible resources and has taken advantage of every bilateral or multilateral relationship to realize its vaccine strategy. Deputy Foreign Minister Dang Hoang Giang said, '75% of vaccines are in rich countries. Most Southeast Asian countries are developing countries and are having difficulty obtaining vaccines. Many countries are struggling with this problem. In Southeast Asia, Vietnam has received the second largest number of vaccines from the COVAX facility.'
Vietnam has received more than 9 million doses of the Covid-19 vaccine, of which more than 4 million doses have already been administered. 300,000 people have received two shots.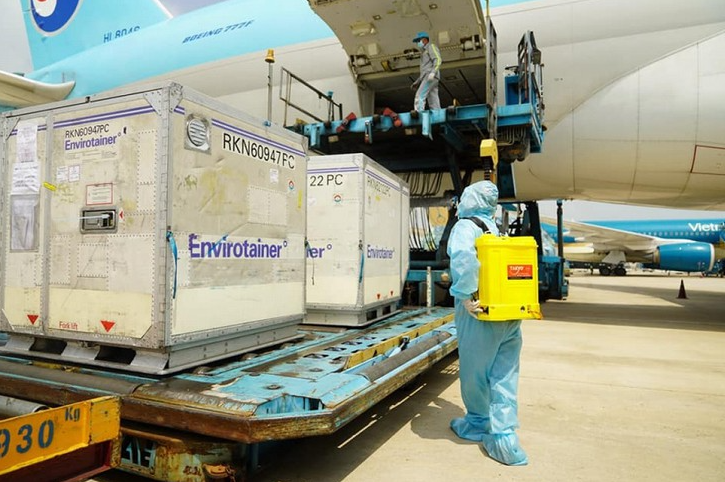 The first batch of Covid-19 vaccine arrived in Vietnam (Photo: MoH)
In a phone call with President Nguyen Xuan Phuc last Wednesday, Romanian President Klaus Iohannis promised to give Vietnam 100,000 doses ofAstraZenecavaccine. On July 13, Australian Minister of Trade, Investment and Tourism Dan Tehan said the Australian government will provide Vietnam 1.5 million doses of AstraZeneca vaccine and an aid package worth 29.5 million USD to help the country fight Covid-19. Vietnam has signed contracts for 124 million doses, including nearly 30 million doses from the COVAX facility, 30 million doses of AstraZeneca vaccine, 31 million doses of Pfizer vaccine, and 5 million doses of Moderna vaccine. The T&T group is negotiating the purchase of 40 million doses of Russia's Sputnik V vaccine. Russia will also donate 20 million doses of Sputnik V vaccine to Vietnam. The Minister of Health is negotiating to buy 15 million doses of Covaxin vaccine from India. China has pledged to give Vietnam 500,000 doses of Sinopharm's Vero Cell vaccine.
The Japanese government has offered Vietnam additional 1 million doses of AstraZeneca vaccine and is ready to work with Vietnamese companies in researching vaccines and transferring vaccine production technology.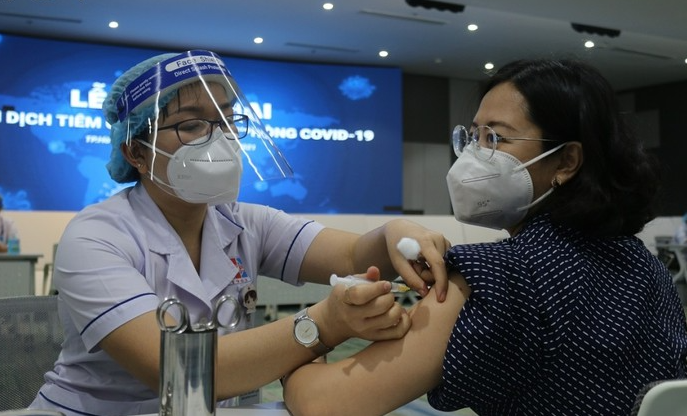 Vietnam expects to receive 124 million doses of Covid-19 vaccine by the end of this year
Determined to succeed
More than 90 Vietnamese representative offices overseas have been working hard to secure vaccine supply sources, according to Nguyen Minh Hang, Director of the Multilateral Economics Department of the Ministry of Foreign Affairs.
'We have been proactive in seeking vaccine sources. We have managed to get vaccine supply commitments, but that doesn't guarantee the vaccines will be delivered anytime soon. We need to continue our efforts to obtain vaccine supplies,' said Hang.
The World Health Organization forecasts that vaccine scarcity will continue at least until September. The Vietnamese government and Prime Minister have urged stronger measures to persuade international organizations to supply vaccines to Vietnam while speeding up domestic vaccine research and production.
VOV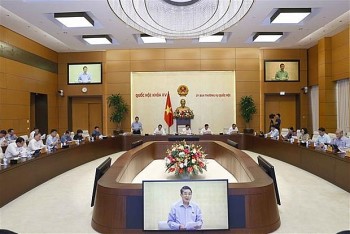 National
The National Assembly (NA) Standing Committee examined the draft revised Law on Protection of Consumer Rights on August 15 as part of its monthly session.