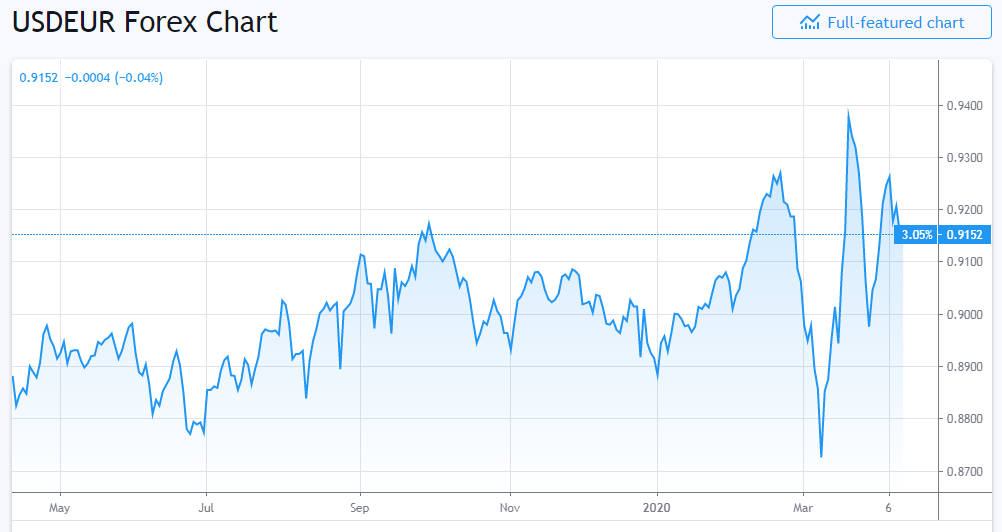 USD to EUR chart April 11 (Photo source: Tradingview)
The dollar to euro exchange rate today closed at 0.91. The Euro is trading flat to higher against U.S. Dollar on low volume on Friday. Banks are closed all around the world due to Good Friday, so activity has been limited. The dollar exchange rate is being underpinned by a weaker U.S. Dollar.
The Euro is pushing higher in light trade on Friday after the Eurogroup of finance ministers finally reached an agreement on a Eurozone wide coronavirus rescue package, after weeks of disagreement.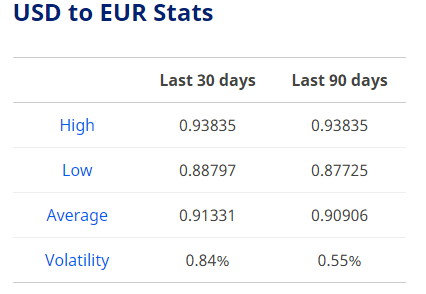 USD to EUR stats (Photo source: XE.com)
The dollar exchange rate was on course for a weekly loss on Friday as the U.S. Federal Reserve's massive new lending program for small companies and signs of a slowdown in coronavirus infections reduced safe-haven demand.
The chart pattern indicates that the dollar exchange rate is set up for a volatile breakout. It's come to the Apex of the triangle so it has to start making its move. The key to success when trading a breakout is big volume, according to Yahoo Finance.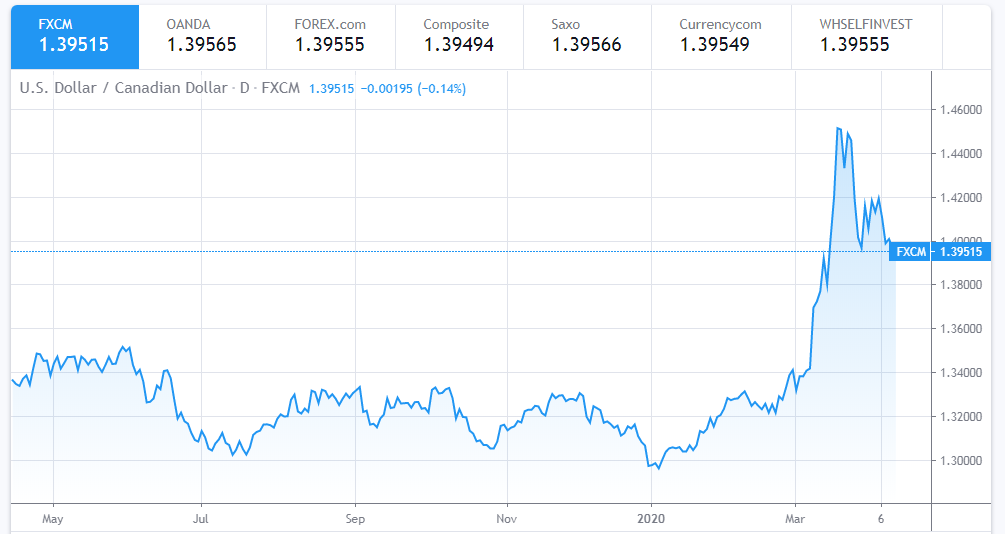 USD to CAD chart (Photo source: Tradingview)
The USD to CAD exchange rate closed at 1.40 today for the first time in six sessions on Tuesday as the continuing dissolution of the US labor market failed to excite further risk-aversion fears and the Federal Reserve unveiled a $600 billion lending program for medium sized business part of a $2.3 trillion package to support local and state governments and companies with loans and securities purchases.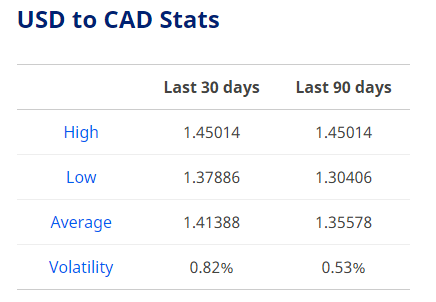 USD to CAD stats (Photo source: XE.com)
OPEC and Russia agreed on a tentative production deal which would cut about 10 million barrels a day in May and June. Saudi Arabia and Russia, the largest producers, would reduce their output by 8.5 million a day and all members would cut their supply by 23%. This is an important factor that impacts the USD to CAD exchange rate, reported by FX Street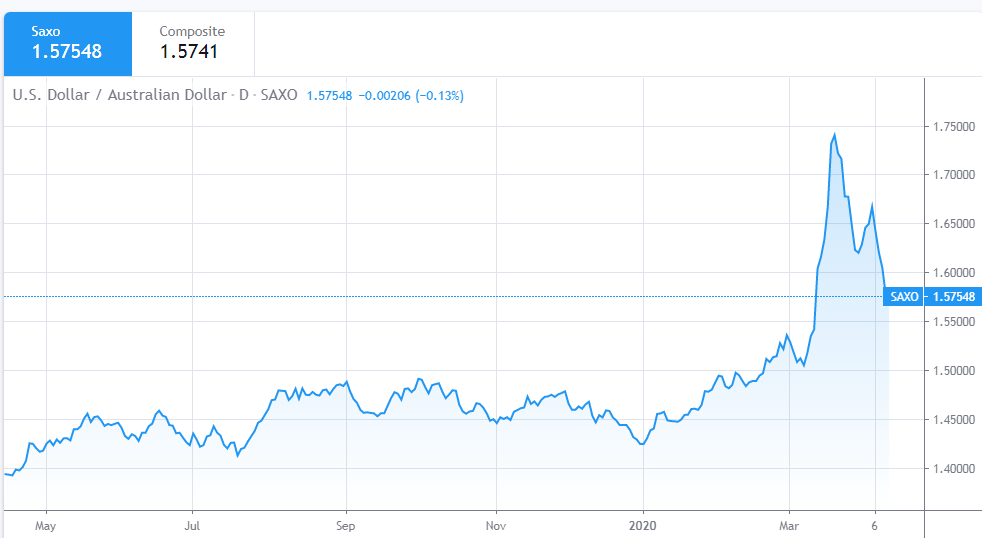 USD to AUD chart (Photo source: Tradingview)
The USD to AUD exchange rate closed at 1.58 today, breaking the Asian consolidative range to the upside in early European trades.The Good Friday holiday-thinned light trading seems to have stretched the latest uptick in the aussie, as most major European markets are closed today amid the Easter break. This factor therefore has affected the USD to AUD exchange rate today.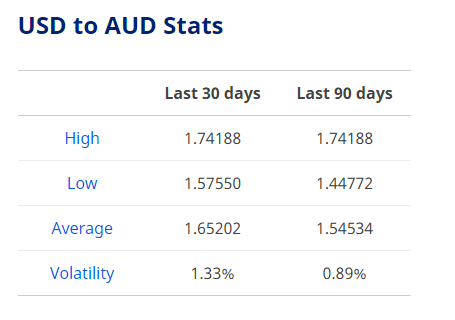 USD to AUD stats (Photo source: XE.com)
The latest uptick can be also partly justified by the persisting selling interest seen around the greenback against its main rivals, especially in light of Thursday's disappointing US new jobless claims data and Fed's additional stimulus announcement, analyzed by Forex Crunch.
Cross rate between two currencies different from the U.S. Dollar in the United States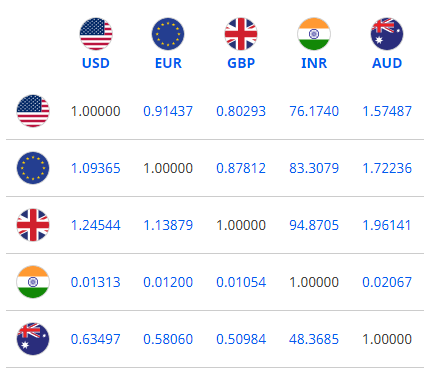 Cross rates among currencies today April 11 (Photo source: XE.com)
Dollar exchange rate today into VND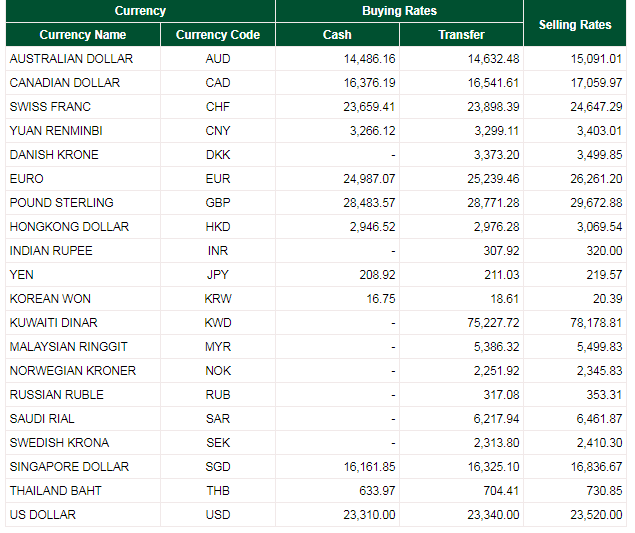 Exchange rates updated April 11 by Vietcombank
Candy Lee