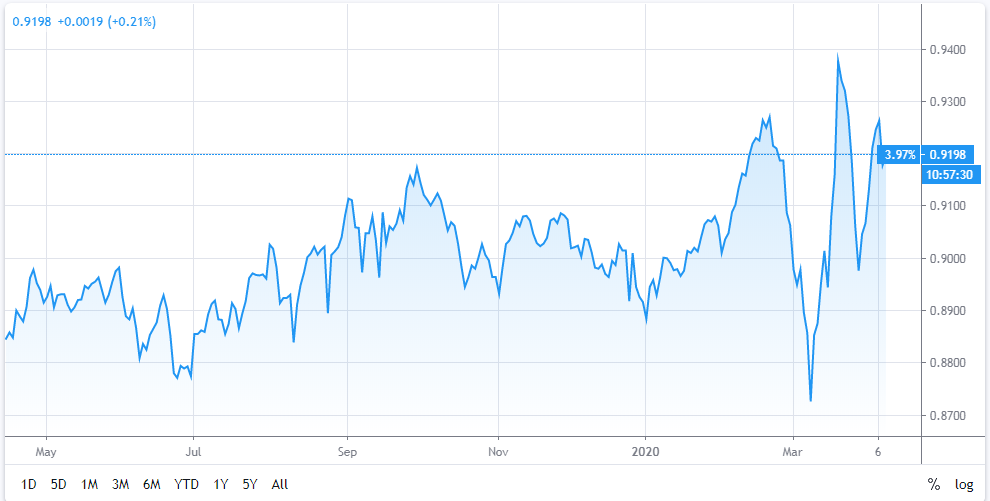 Photo source: XE.com
The dollar exchange rate today closed at 0.92. The dollar has had a relatively strong relationship with the equity markets. The sharp decline in the stock market in March led investors to move to cash positions which led to a rally in the dollar exchange rate today to highs not seen in three years last month, as assessed by Live Trading News.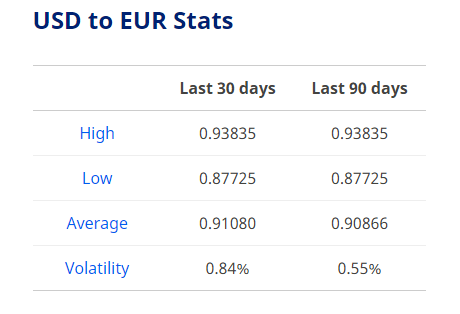 Photo source: XE.com
The high in the dollar index in March lines up well with the low in the S&P 500 which suggests that investors are no longer stockpiling dollars as they return to the equity markets.
The move higher in Euro to Dollar has some momentum behind it. Further, the dollar is weakening broadly against the major currencies. Both of these points suggest that the currency pair has further room to the upside.
Perhaps a critical component to the recovery is the S&P 500's ability to sustain above its 200-week moving average, according to Live Trading News.
Currency traders should keep a close eye on equities as the trend in that market stands to continue driving the dollar, at least over the near-term.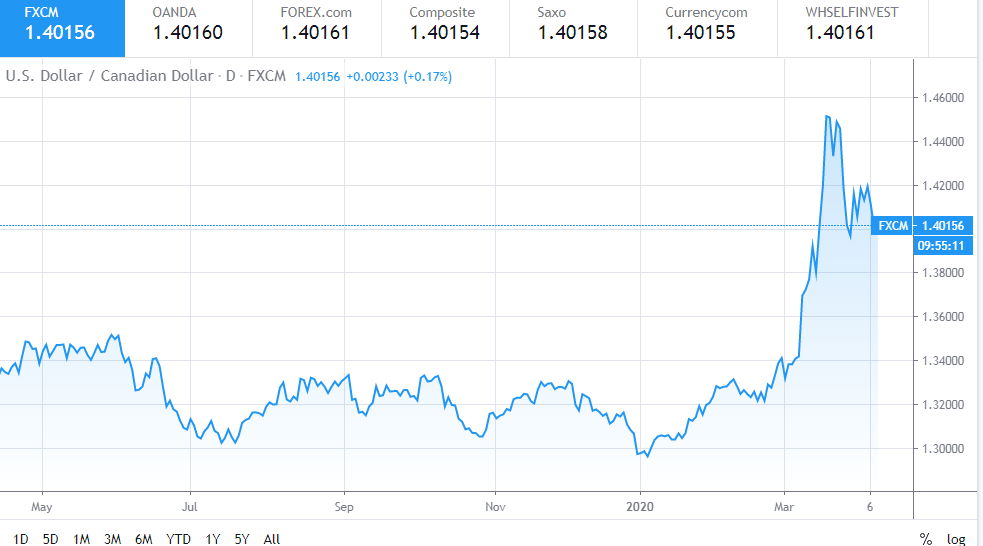 Photo source: Tradingview
The USD/CAD is trading at 1.40 today; thus indicating a bearish tendency. The markets could indicate that the price may test the cloud's downside border at 1.4050 and then resume moving downwards to reach 1.3885. Another signal to confirm further descending movement is the price's rebounding from the descending channel's upside border. However, the scenario that implies further decline may be canceled if the price breaks the cloud's upside border and fixes above 1.4145. In this case, the pair may continue growing towards 1.4235, reported by FX Street.

Photo source: XE.com
The USD/AUD exchange rate closed at 1.62 today. Ultimately, the Australian dollar is a "risk on" currency, and therefore it's likely that the currency will move with whatever the latest sentiment is when it comes to the coronavirus. That being said, a break above the 61.8% Fibonacci retracement level which is just above the 0.62 handle could open the doors to acceleration. All things being equal, this is a market that continues to go back and forth based upon the most recent headlines and of course the "flavor of the day.", analyzed by Live Trading News.
Candy Lee