Dong Nai Union of Friendship Organisations Gifts Computers to Needy Children
Representatives from the Union of Friendship Organisations in the southern province of Dong Nai on October 12 presented five sets of computers, worth VND 50 million ($2,207 USD) to disadvantages students in the locality.
Representatives from Dong Nai province's Union of Friendship Organisations and donors present computers to local students.
The hand-over took place at Nguyen Tri Phuong Primary School in Trang Bom district, Dong Nai province.
The computers, financed by Hava's Mattress Co., Ltd, aim to help the students with online learning amid the complex developments of the Covid-19 pandemic.
The delegation will then scope out to serve the implementation of the LS Dream School project that will build four classrooms at Nguyen Tri Phuong School.
This is the 20th LS Dream School project rolled out by the provincial Union of Friendship Organisations and funded by LS Group and the Cooperation and Participation in Overseas NGOs (COPION), an NGO founded in the Republic of Korea (RoK).
The four classrooms will be constructed at a cost of VND 2.9 billion, of which VND 2 billion comes from LS Group and COPION and VND900 million is sourced from Trang Bom district's budget.
The project is expected to help Nguyen Tri Phuong Primary School win the title of national standard school, better meeting learning and teaching demands./.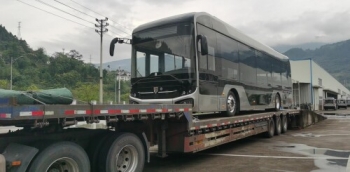 Economy
Ev Dynamics (Holdings) Limited is a pioneer and a prominent player in China's new energy commercial vehicles market, as well as a whole-vehicle manufacturer of specialty passenger vehicles and new energy passenger vehicles.