Eateries In Ho Chi Minh City Resume Delivery Services After Two-Month Suspension
Eateries in Ho Chi Minh City have been allowed to resume delivery services from 6 am to 6 pm every day after a two-month suspension and have to comply with Covid preventive regulations.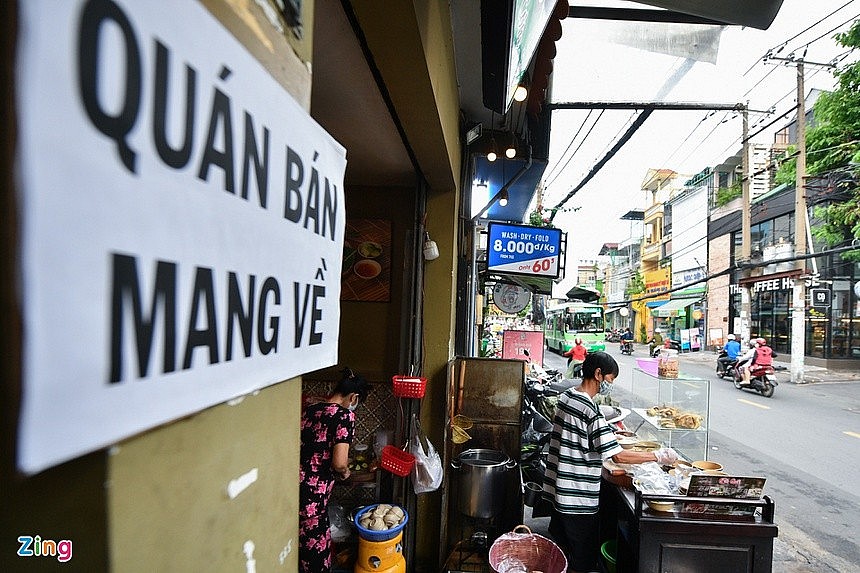 Eateries in Ho Chi Minh City have been allowed to reopen but only offer delivery services. Photo Zing News
Those working at the eateries need to have received at least one vaccination dose and must test negative for SARS-CoV-2 every two days, VnExpress reported.
The city had suspended takeaway services since July 9 to curb the spread of the novel coronavirus.
Ho Chi Minh City has also allowed supermarkets, grocery stores and pharmacies to open from 6 am to 9 pm every day.
Ho Chi Minh City, currently Vietnam's Covid-19 epicentre, will allow postal service providers, telecommunications, IT devices and equipment and office stationery vendors to reopen, also within the same time frame and also only for delivery orders. The decision is made as millions of students in the city are starting the new school year via online learning, according to Viet Nam News.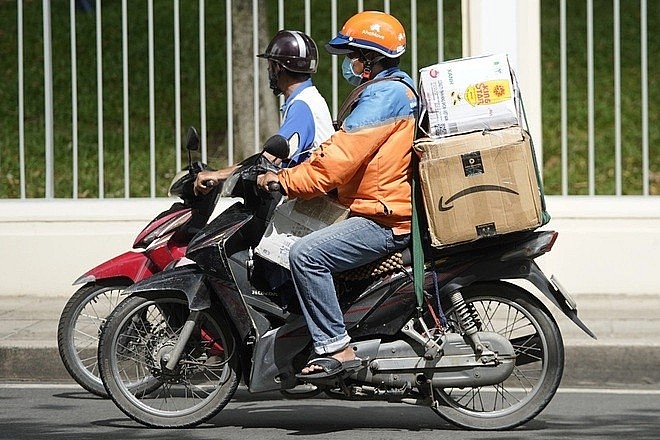 Food delivery services have resumed operation in Ho Chi Minh City. Photo Bao Quoc Te
All places must have household business/business licences issued by relevant authorities, must register with district (or Thu Duc City) authorities to obtain travel permits, and follow the three on-site model (eat, rest, sleep in place).
The city has also reopened two wholesale markets, Binh Dien and Hoc Mon to facilitate the transport of food.
Establishments producing and trading in pharmaceutical materials, drugs, medical equipment and medical supplies are allowed to operate from 6am to 9pm daily to meet public needs.
The people's committees of District 7 and Cu Chi District, considered to have the Covid-19 situation under control, can establish plans to allow their residents to go shopping for food and essentials once a week. The plan must be reported to the municipal People's Committee before September 11.
Under Directive 16, residents in HCM City are not allowed to go outside for food and essentials amid worsening outbreaks, with their food orders delivered by local authorities, military personnel, volunteers, and more recently, e-commerce platform shippers.
From August 23, residents have been allowed to take their test samples for Covid-19 by themselves. At that time, the city has already carried out large-scale rapid tests, concentrating on very high-risk and high-risk areas to track and detect coronavirus infections.
Around 5,300 people infected with SARS-CoV-2 have been detected daily during the past two weeks in Ho Chi Minh City.
Third district in Ho Chi Minh City becomes Covid free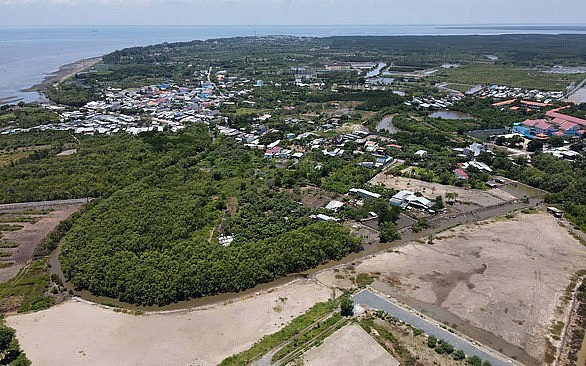 Can Gia District has met standards to become a Covid-free area in Ho Chi Minh City. Photo Tuoi Tre
Can Gio has become the third district in Ho Chi Minh City to claim successful control of the coronavirus pandemic, after District 7 and Cu Chi District, cited Tuoi Tre News.
The number of coronavirus infections in the district has decreased remarkably over the past 14 days.
The total now stands at 1,123 cases, 763 of which have recovered from the disease.
The district recorded 213 new cases from August 16 to 22.
That weekly number descended to 83 new cases from August 30 to Saturday, down 61.2 percent.
The latest infection chain detected in Can Gio was on August 24, while new transmissions after that mostly came from zoned-off areas and centralized quarantine facilities.
Vaccine green cards
HCM City is looking into a "vaccine green card" system to allow eligible residents to travel and work under fewer COVID-19 restrictions, facilitating the economy's recovery, according to Phan Văn Mãi, chairman of the city People's Committee.
The city has formed a working group to focus on recovering the economy while staying safe from the pandemic after September 15, when the strict social distancing order is expected to be relaxed if the city is able to keep the outbreak under control, Viet Nam News reported.
After September 15, businesses and workers will have to satisfy safety regulations in order to reopen, including vaccinations for employees.
Medical and economic experts are currently researching vaccine green card systems and related requirements, and more details will be available at a later date.
Mixing Pfizer and Moderna vaccines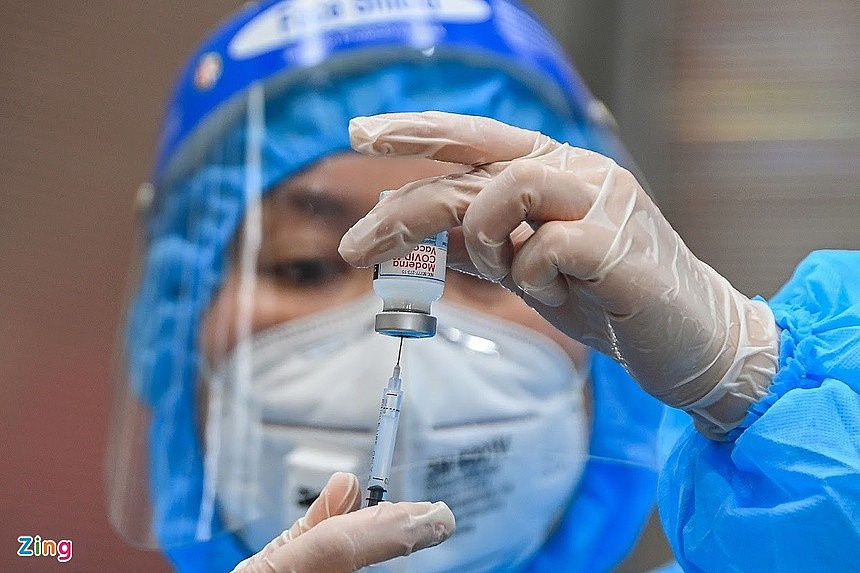 Ho Chi Minh City has offered Pfizer-BioNTech as second doses for those who received Moderna as their first COVID-19 jabs. Photo Zing News
According to Tuoi Tre News, Ho Chi Minh City health personnel are offering Pfizer-BioNTech as second doses for those who received Moderna as their first COVID-19 jabs, a decision that stems from the scarcity of the latter vaccine.
In the current condition of vaccine scarcity, the mix-and-match of jabs, namely Moderna/AstraZeneca for first doses and Pfizer-BioNTech/Moderna for second doses, is a viable option, according to Doctor Truong Huu Khanh, former head of the infectious disease ward at Ho Chi Minh City's Children Hospital No.1.
"Multiple countries have implemented the vaccine mix approach and reported potent protection against the coronavirus," Dr. Khanh pointed out.
"We should make sure that residents get their vaccine as soon as possible to fortify insulation against the disease."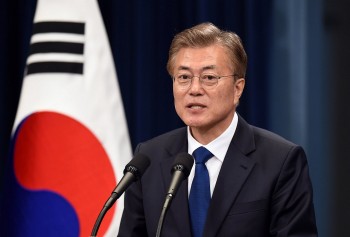 World
Moon Jae-in was elected President of the Republic of Korea and began his five-year term in May 2017. Below are some insights into his early life, education and political career.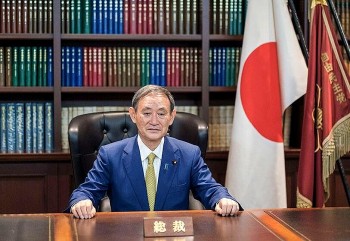 World
Yoshihide Suga, who was elected Japan's prime minister by parliament in Sept, 2020, has kept a low profile for much of his career. Below, we give you a closer insight into his early life, education and political career.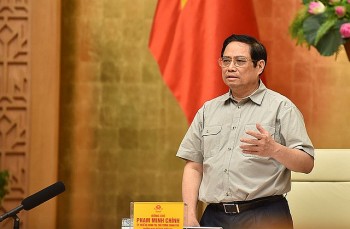 Viet's Home
Vietnam plans to ease coronavirus curbs and allow businesses to restart production from next week to revive the pandemic-hit economy.