EMWF supports flood-hit people in Quang Nam province ahead of Tet
Join efforts are needed to care for people in flood-hit areas in the central province of Quang Nam right ahead of the Lunar New Year holiday (Tet).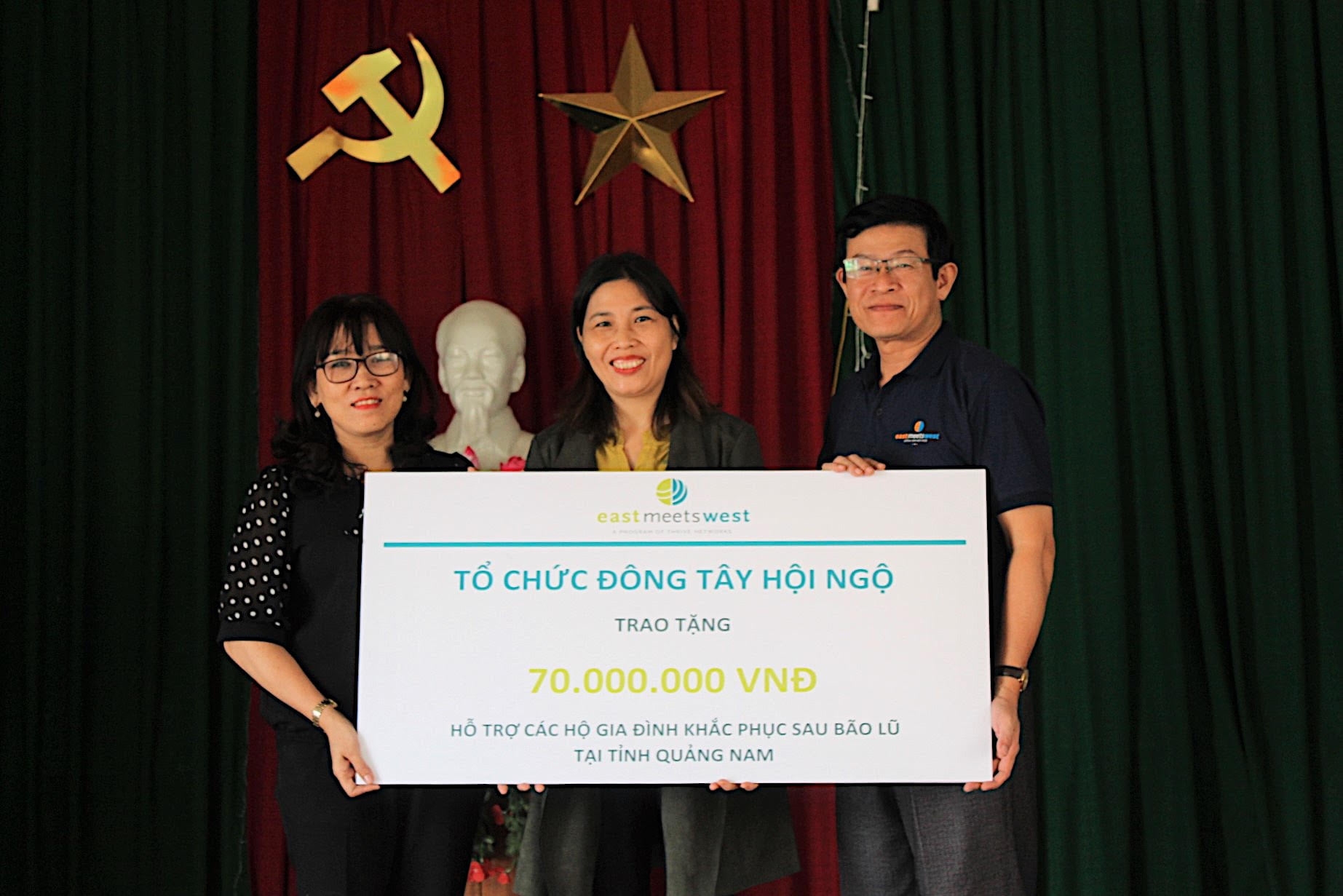 East Meets West Foundation works to ensure that all people enjoy a happy Tet (Lunar New Year) festival. Photo: EMWF
Thanks to the individual donors' support, East Meets West Foundation (EMWF) has worked with the Women's Union in Quang Nam province and presented fund to 35 families affected by the destructive flood last year in Dai Phong, Dai Minh, Dai Cuong commune.
Quang Nam province was among the hardest hit by natural disaster last year. Sixty-seven people were killed, hundreds of others were injured, and 15 were left unaccounted for. A large area of agricultural land was also damaged, causing heavy economic losses for local people.
There have been months since the storm but its consequences are still bringing difficulties to vulnerable citizens.
With this support, they could continue recovering houses and prepare necessities for a fulfilled and happy upcoming Tet Holiday.
Quang Nam has so far received nearly VND 129 billion (USD 5.61 million) in registered assistance from localities, organisations, and donors inside and outside of the country through the Vietnam Fatherland Front (VFF) Committee to help those hit by natural disasters.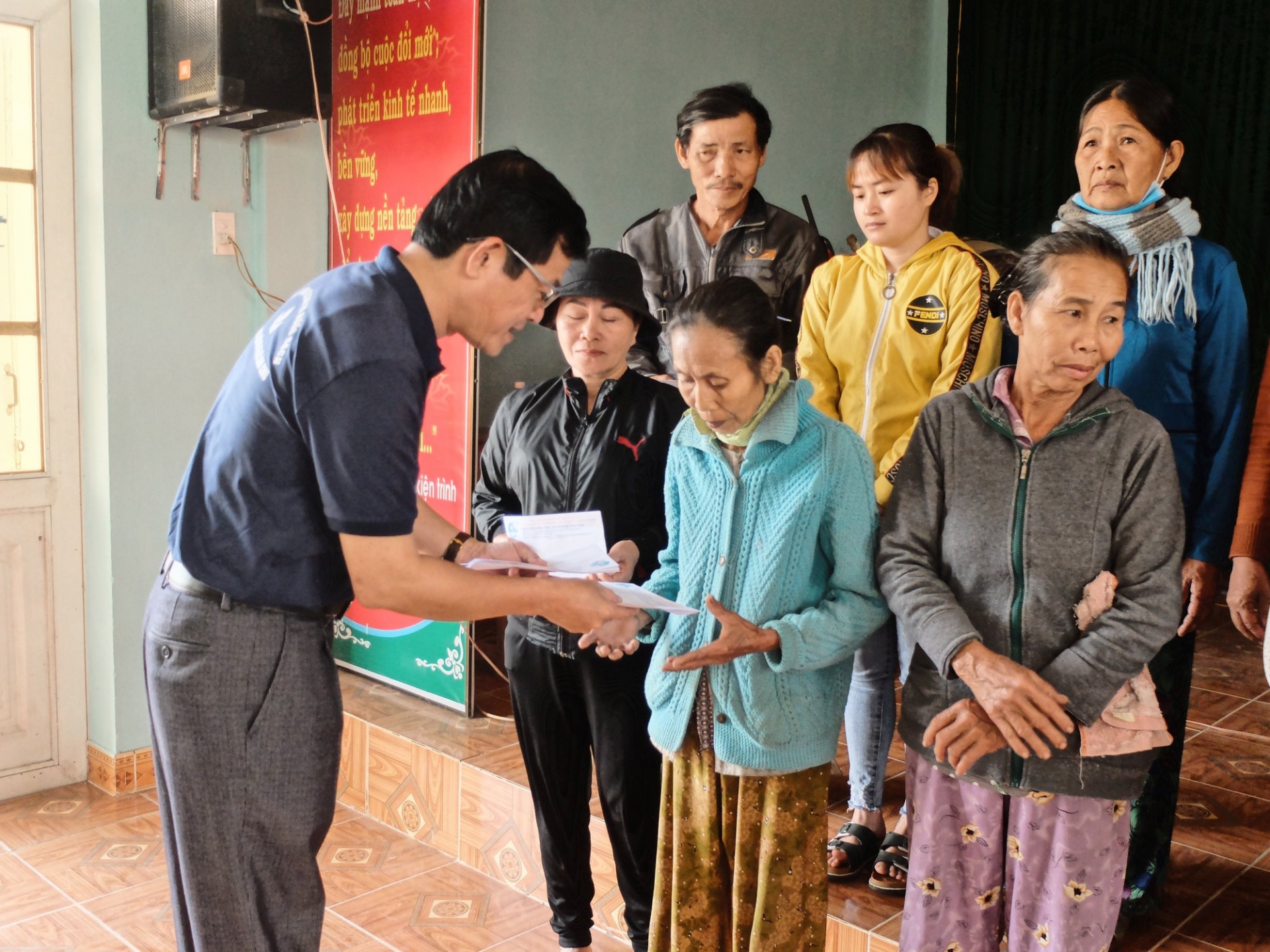 Locals are granted the fund at the presentation ceremony. Photo: EMWF
Some VND 103.6 billion has been sent to the provincial VFF Committee's bank account, along with 3.2 billion VND worth of goods sent to the province.
Of the total, more than VND 57 billion has been allocated to localities to help local residents recover from natural disasters, including VND 23 billion to build 572 new houses and VND 25.7 billion to repair 2,392 houses.
The province is focusing on speeding up the construction or repair of houses in ethnic minority or mountainous areas, so they may have a roof over their heads by Tet, the Lunar New Year.
With the remainder, the provincial VFF will rebuild 81 houses destroyed by natural disasters in Phuoc Son and Nam Tra My districts.
Resources will also be used to upgrade housing for people in areas suffering from regular natural disasters, to provide them with stable and safe accommodation./.