Enjoying Italian Dance in Vietnam
The Italian Embassy in Hanoi will present the dance show 'Traviata' - a unique contemporary dance inspired by the opera of the great composer Giuseppe Verdi and performed by the world-famous dance company Artemis Danza.
Composed in 1853, the opera La Traviata narrates the heart-wrenching love story between the courtesan Violetta and the young nobleman Alfredo.
Their tragic relationship, hindered by the man's powerful family and Violetta's chronic illness, has been a great inspiration for many generations around the world, making Violetta and Alfredo an immortal symbol of love and tragedy.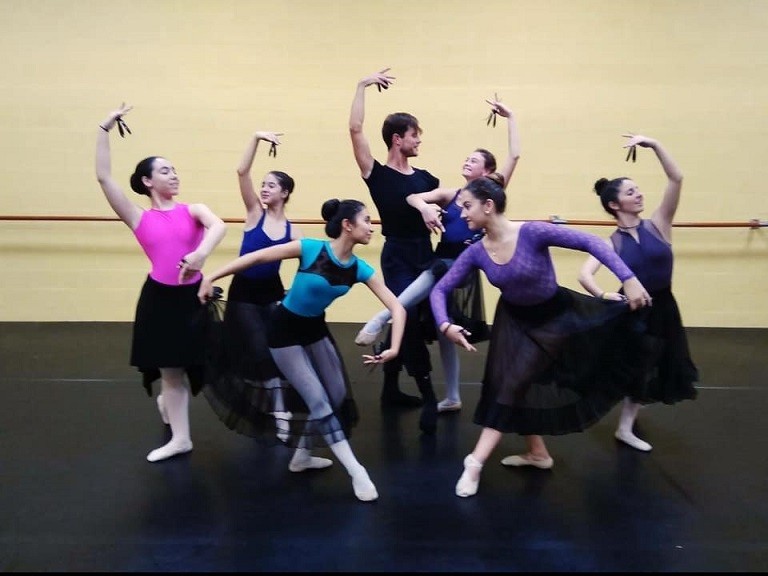 Artists of the well-known dance troupe Artemis Danza (Source: Artemis Danza).
Artemis Danza presents the story from Violetta's point of view, with dances showing the passion, inner conflict, and despair experienced by her.
The shows will be performed at the Hai Phong Opera House (19 September), Vinh Phuc Theater (20 September), and Hanoi Youth Theater (22 September).
In Hanoi, the audience can get free tickets (maximum 4 tickets/person) at Hanoi Youth Theater or the Italian Embassy from 16-21 September.

The dance show 'Traviata' as performed by Artemis Danza (Source: Artemis Danza).
In particular, on 21 September, Artemis Danza will conduct a masterclass for students of the Hanoi Academy of Theater and Cinema. The students will then have the opportunity to perform on stage with professional dancers of Artemis Danza at Hanoi Youth Theater the next day.
This initiative is organized in the framework of the Executive Program of Cultural Cooperation between Italy and Viet Nam and in collaboration with the Hai Phong People's Committee, the Vinh Phuc People's Committee and the Hanoi Youth Theatre.
About Artemis Danza
Artemis Danza was founded by Italian choreographer Monica Casadei in 1994. As of today, Artemis Danza has staged more than thirty creations, ranging from contemporary dance shows to choreographies for theatrical performances and operas.
In 2007 Artemis Danza became a member of the WDA-World Dance Alliance Europe under the auspices of UNESCO.
Contemporary Dance is one of the distinctive features of Italian culture, as highlighted by the social media campaign "Italy is simply extraordinary: it", currently taking place in 26 countries, including Vietnam.
'Vietnam Soul' in Italy

"Vietnam soul" is an event to introduce Vietnamese traditional culture held by students studying Vietnamese at the Department of Asian and North African Studies, Ca' ...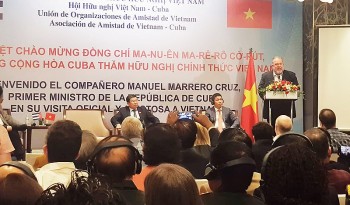 Friendship
Cuban Prime Minister Manuel Marrero Cruz met representatives from the Vietnam-Cuba Friendship Association in Hanoi on September 30, as part of his visit to Vietnam from September 28 to October 2.