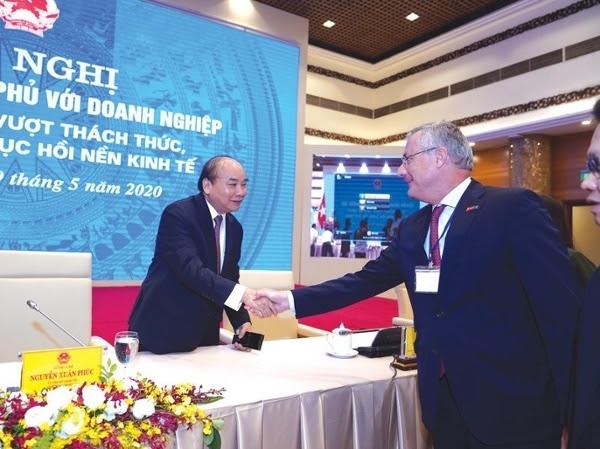 EuroCham welcomes the Vietnamese National Assembly's vote on resolutions ratifying EVFTA, EVIPA
EuroCham Chairman Nicolas Audier welcomed the Vietnamese National Assembly's vote on June 8, saying the EVFTA will come into force in August while the EVIPA will be implemented once it has been granted the approval of each EU member state.
The historic trade agreement serves as a symbol for the recognition and trust placed in the country by the EU, with the nation being only the second in ASEAN to sign a free trade agreement with the bloc.
Once it comes into force, the EVFTA is expected to open up a new era of increased trade and investment, spurred on by the elimination of close to 99% of all tariff lines and the removal of trade barriers over the course of the subsequent ten years.
It is therefore anticipated that the EVFTA will open up new markets to a range of European investment and innovation, while simultaneously promoting sustainable growth and development nationwide.
Amid disruption in global trade activities caused by the ongoing trade war between the United States and China, in addition to the novel coronavirus, the impending enforcement of the EVFTA has developed into a key driver for economic growth. This is largely due to the country gaining access to a consumer market of roughly 500 million of EU citizens, along with those who wish to do business and invest in a safe and prosperous nation in the heart of Asia.
Ever since the inception of the trade deal, EuroCham has been one of its strongest supporters, largely due to the agreement being able to offer mutual benefits for both businesses and citizens from both sides.
To ensure a smooth and effective implementation period for the trade pact, EuroCham, along with 17 relevant agencies representing over 1,000 member firms, are poised to co-operate alongside the country to ensure that all parties are able to fully tap into the potential of the EVFTA in the near future.
english.vov.vn