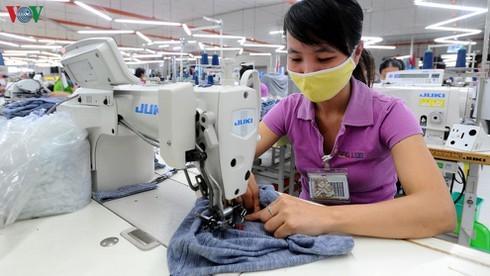 The deal, together with the EU-Vietnam Investment Protection Agreement (IPA), include intensive, extensive and comprehensive commitments covering the fields of economy, trade, investment and sustainable development issues. Source: VOV
Once the Vietnamese National Assembly also ratifies the FTA, the agreement can enter into force, most likely in early summer 2020, according to the European Council.
"This agreement is the second one we are concluding with a Southeast Asia country, after Singapore. It is also the most ambitious free trade agreement ever concluded with a developing country. We are opening up new trading opportunities, but we are also creating new tools to give impetus to the enforcement of basic freedoms and labour rights in Vietnam," said Gordan Grlić Radman, Minister for Foreign and European affairs of Croatia.
The FTA provides for the almost complete (99%) elimination of customs duties between the two blocks. 65% of duties on EU exports to Vietnam will disappear as soon as the FTA enters into force, while the remainder will be phased out gradually over a period of up to 10 years. As regards Vietnamese exports to the EU, 71% of duties will disappear upon entry into force, the remainder being phased out over a period of up to 7 years. The FTA will also reduce many of the existing non-tariff barriers to trade with Vietnam and open up Vietnamese services and public procurement markets to EU companies.
The EU-Vietnam trade deal also contains important provisions on intellectual property protection, labour rights and sustainable development. The FTA includes commitments to implement International Labour Organisation core standards and UN conventions relating for example to the fight against climate change or the protection of biodiversity.
Vietnam has already ratified in June 2019 the ILO Convention 98 on collective bargaining, adopted a revised Labour Code in November 2019, and confirmed a timeline for the ratification of the remaining two fundamental ILO Conventions on freedom of association and on forced labour.
The trade agreement also includes an institutional and legal link to the EU-Vietnam Partnership and Cooperation Agreement.
An investment protection agreement (IPA) was signed at the same time as the FTA, on June 30, 2019, in Hanoi. The IPA will need to be ratified by all member states according to their respective national procedures before it can enter into force. Once ratified, it will replace the bilateral investment agreements that 21 EU Members States currently have in place with Vietnam./.
VNT