Expat Artists Add International Flair to Hanoi's Art Scene
Vietnam Times had the pleasure to talk to some outstanding expat artists of the Hanoi Art Connecting - a networking program for the international art community in Vietnam. Their exhibitions will be held at VCCA until the end of May 2022.
Since the beginning of the workshop on April 2 at the Vincom Center For Contemporary Art (VCCA), Hanoi Art Connecting has the presence of hundreds of artists in the process of making their artworks, from painting, arranging, to sculpting, and more.
Local art lovers can enjoy a feast of multimedia artworks from around the world such as Vietnam, Australia, the USA, Ireland, Spain, Japan, Korea, China, Thailand, Indonesia, Malaysia, Philippines, Sri Lanka, India, Canada.
Vietnam Times interviewed some outstanding expat artists from CHAU & CO Gallery (Hanoi, Vietnam) attending the workshop and the exhibition of Hanoi Art Connecting. They expressed in great details about their passions and how the art scene in the networking program became a big part of their inspiration.
1. Cristina González Martín (Spain)
Cristina said that the workshop has been a turning point in her artistic career in Vietnam.
"I consider a real luxury to be able to work with more than 100 high level Vietnamese and international artists, and to share my work. Contemporary artists in Vietnam are very well known and admired internationally, I felt overwhelmed meeting them in person,"
When asked about the art scene in Vietnam, Cristina said that it has great learning environment and that she saw herself evolve as an artist.
"As soon as I set foot in Hanoi, I signed up for a course to learn the lacquer technique. I think it is a great opportunity to learn from masters in a country with a millenary tradition and at the same time to be able to use it in a mix media technique."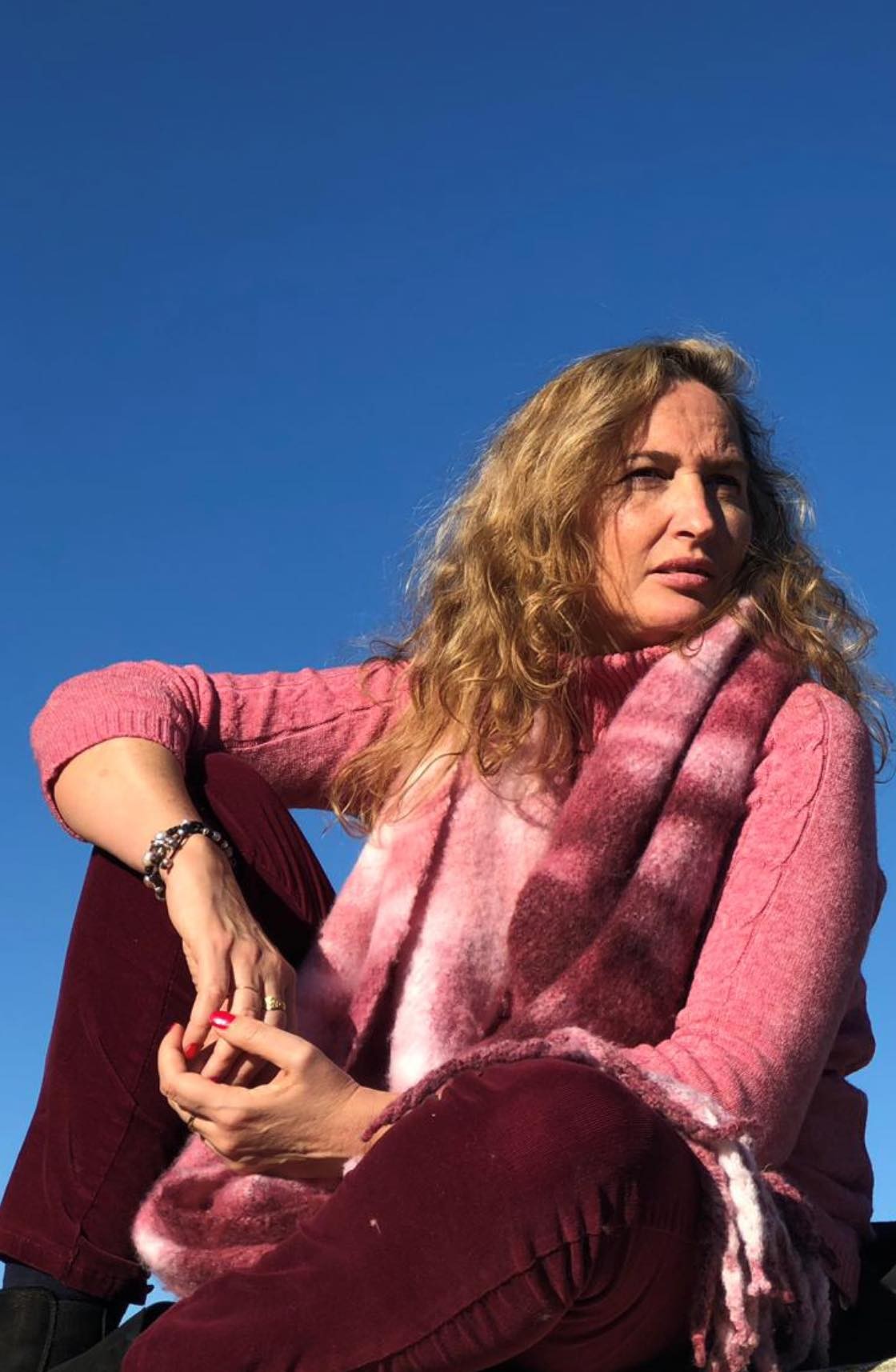 Cristina González Martín (Spain) of CHAU & CO Gallery. Photo: CHAU & CO Gallery
Cristina González Martín started painting 18 years ago in Brussels.
A psychologist and an expert in Communication, Cristina definitely launched her artistic career in Fiji, where she was part of the Oceania Centre for Arts, Culture and Pacific Studies of the University of the South Pacific from 2013 to 2017. Her works mainly include sculptures, prints, frescoes and collage.
2. Catherine Tomkins (Ireland)
Catherine felt a real sense of unity, inclusivity and support from the artists, the organizers, also the volunteers.
"Artists are constantly being influenced by your surroundings,I have never worked under a time constraint of 5 days and I found it incredible to see personally what I and others were able to achieve during that space of time. It's really spurred me on in my practice. One of the most beautiful aspects about the event was meeting everyone else there. Meeting Tuan Trinh and Tran Manh Linh was a real honor,"
"What I love about being an artist in Vietnam is the constant stimulation," said Catherine, "Hanoi is such a vibrant city and so full of character. Just being here is an inspiration in itself."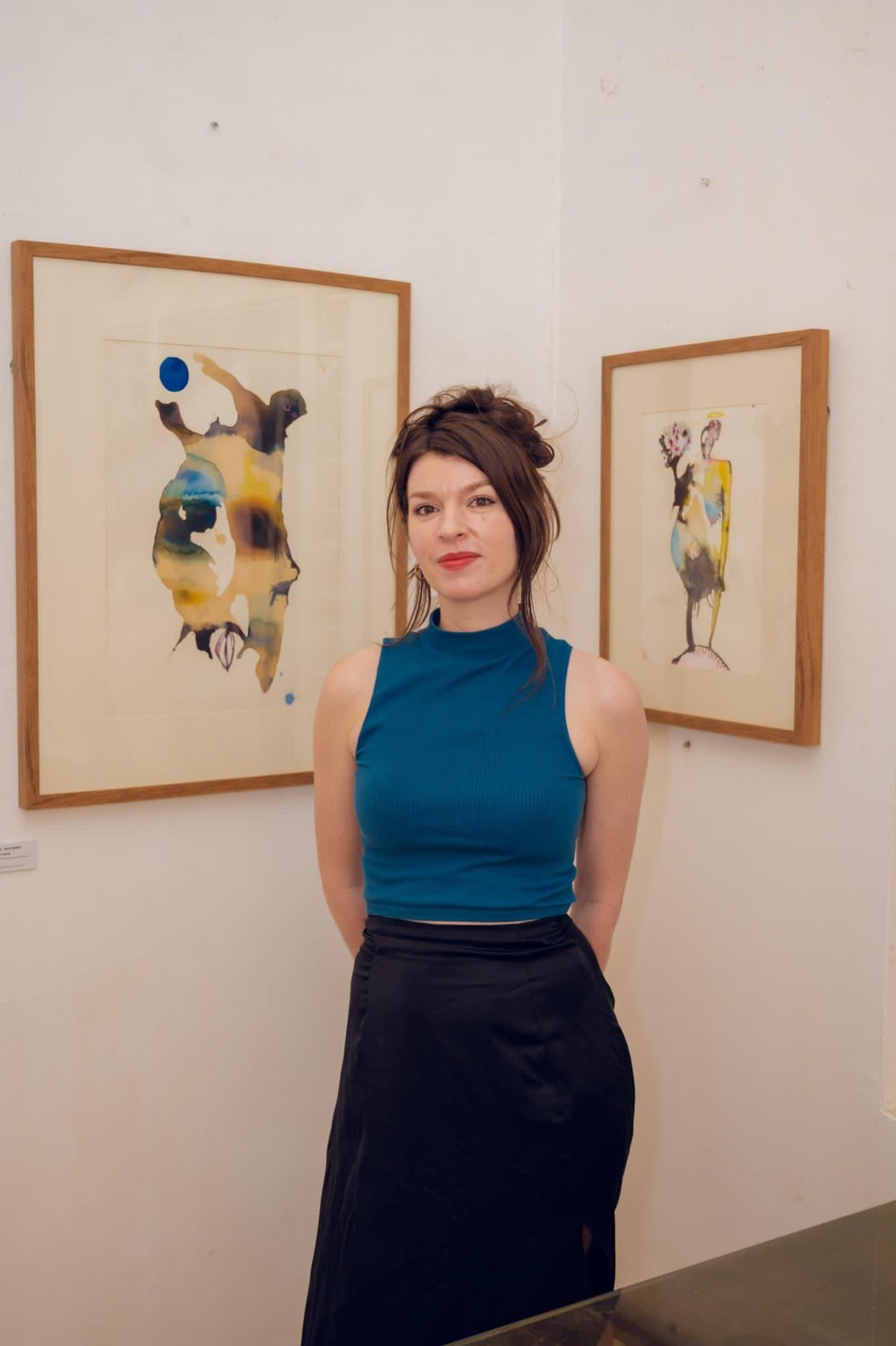 Catherine Tomkins (Ireland) of CHAU & CO Gallery. Photo: CHAU & CO Gallery
Catherine Tomkins graduated from the Crawford School of Fine Art with a BA (Hons) in Fine Art, in 2010.
Her main medium is oil painting, though not exclusively; she also works with water-based materials, watercolours, gouache, Indian ink on paper and glass.
The Irish artist explores ideas of identity, often utilising the female form, animals, skeletal structures and narrative based scenes.
3. Natalia Peraita (Spain)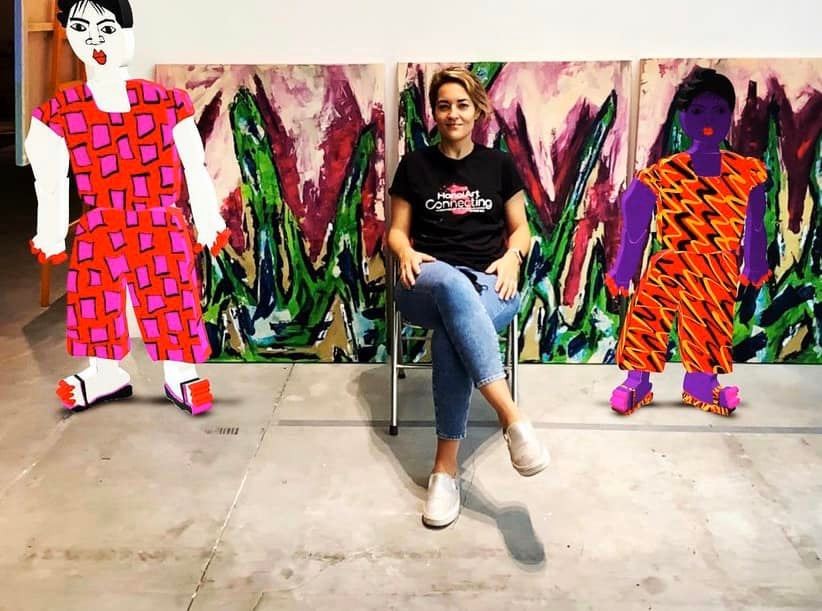 Photo: CHAU & CO Gallery
As a foreign artist living in Vietnam, Spanish artist Natalia could not feel more honored and happy:
"Participating in Hanoi Art Connecting 5 it's been such an experience for me. Being able to meet and work in the same space with so many other talented artist, painting during hours a day, each one of us focusing just on giving our best on our paintings or sculptures… one could feel the creativity surrounding us, and that atmosphere during those days at the VCCA was indescribable."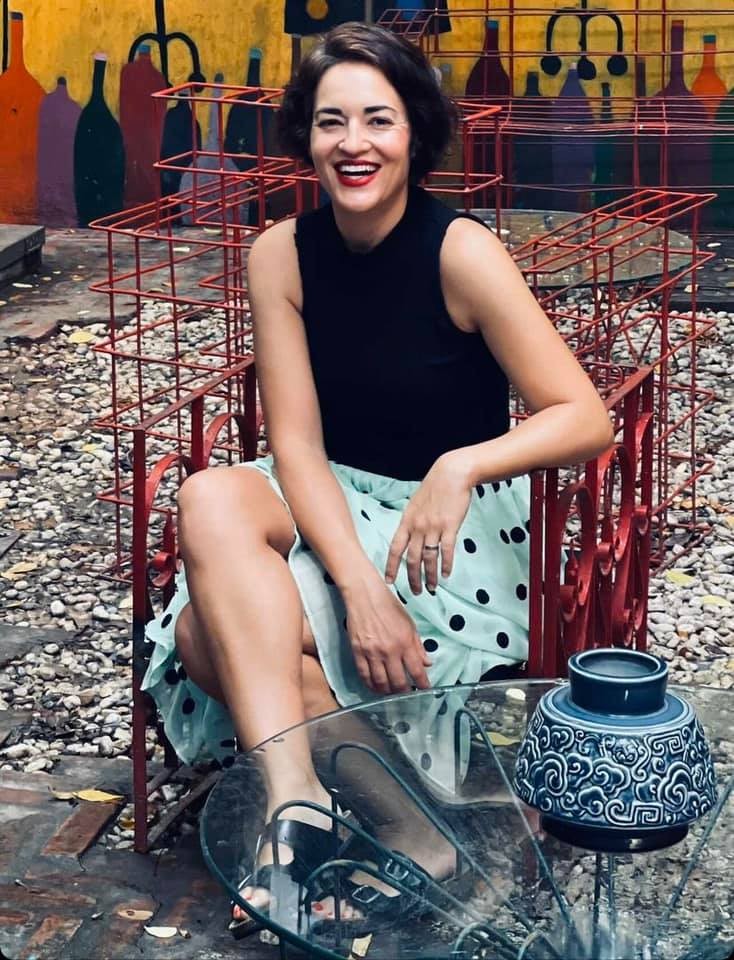 Natalia Peraita (Spain) of CHAU & CO Gallery. Photo: CHAU & CO Gallery
Natalia Peraita, a Spanish abstract artist and fashion designer based in Hanoi, is passionate about design, light and color.
During her three years of living in Hanoi, Natalia is constantly inspired by the vibrant rhythm that characterizes this city. And one life lesson she learned living here is that: Anything can happen if you're willing to say yes! So yes, yes and yes to everything that is still to come!.
4. Tedd Nash Pomaski (America)
As a half Vietnamese artist born in Hawaii, now living in Hanoi, Tedd felt empowered by being part of the Vietnam art world:
"It is a very powerful experience which gives me a strong sense of connection to my Vietnamese heritage, and with hope, being part of the future of this beautiful country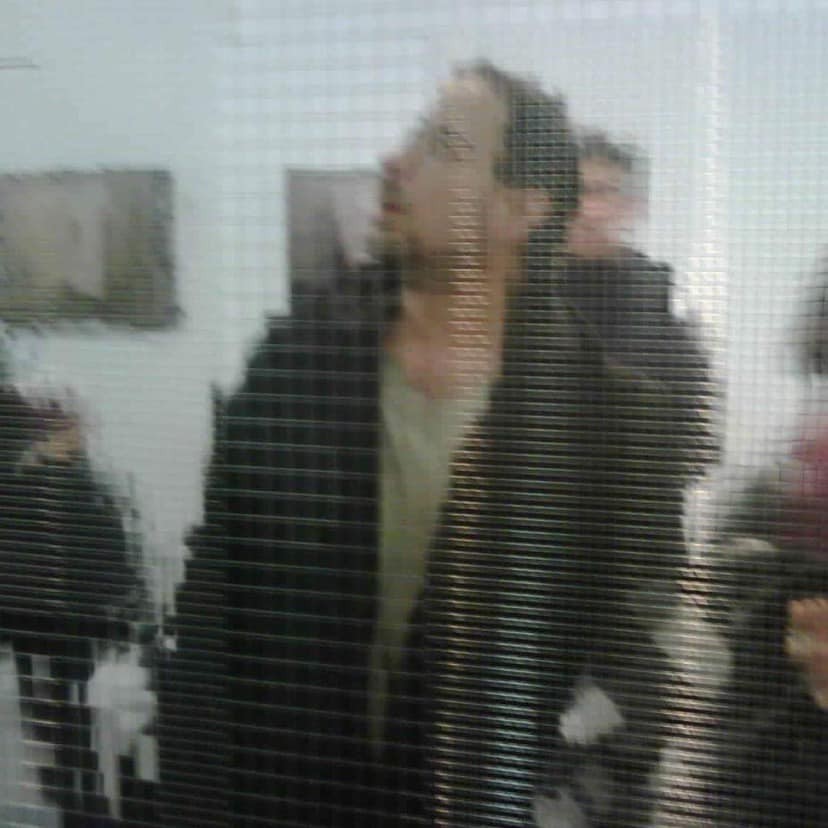 Tedd Nash Pomaski (America) of CHAU & CO Gallery. Photo: CHAU & CO Gallery
Tedd Nash Pomaski was born in Hawaii in 1975, to an American father and a Vietnamese mother. He attended the famous Rhode Island School of Design, where he studied architecture, textiles and painting. He moved to Hanoi in early 2015 to meet his family, and explore his mother's cultural roots.
Working in a variety of media, and ranging from abstraction to photo-realism, Pomaski's work is, at it's core, about the passing of time, and moments of transition between life and death, creation and destruction, volume and void.
He has exhibited works around the world, including shows in NYC, Tokyo, Turin, London and Miami.
5. Ulzii-Orshikh Batzaya (Mongolia)
Art is a door to another world for Mongolian artist Ulzii-Orshikh Batzaya. He wants people to come into his world through art. He is among a few Mongolian artists participating in the Hanoi Art Connecting.
Ulzii-Orshikh Batzaya (born in 1995 ) is pursuing a Master's degree in Fine Arts at Vietnam University of Fine Arts.
He also participated in the 2021 Vietnamese Young Artist Art Exhibition "What are we tricking?" at VCCA - Vincom Center for Contemporary Art.
The young talent uses oil, watercolor, and lacquer for his paints. He loves his country's nomadic culture. The Mongolian artist hopes this beautiful culture will stay with his country forever.
About CHAU & CO Gallery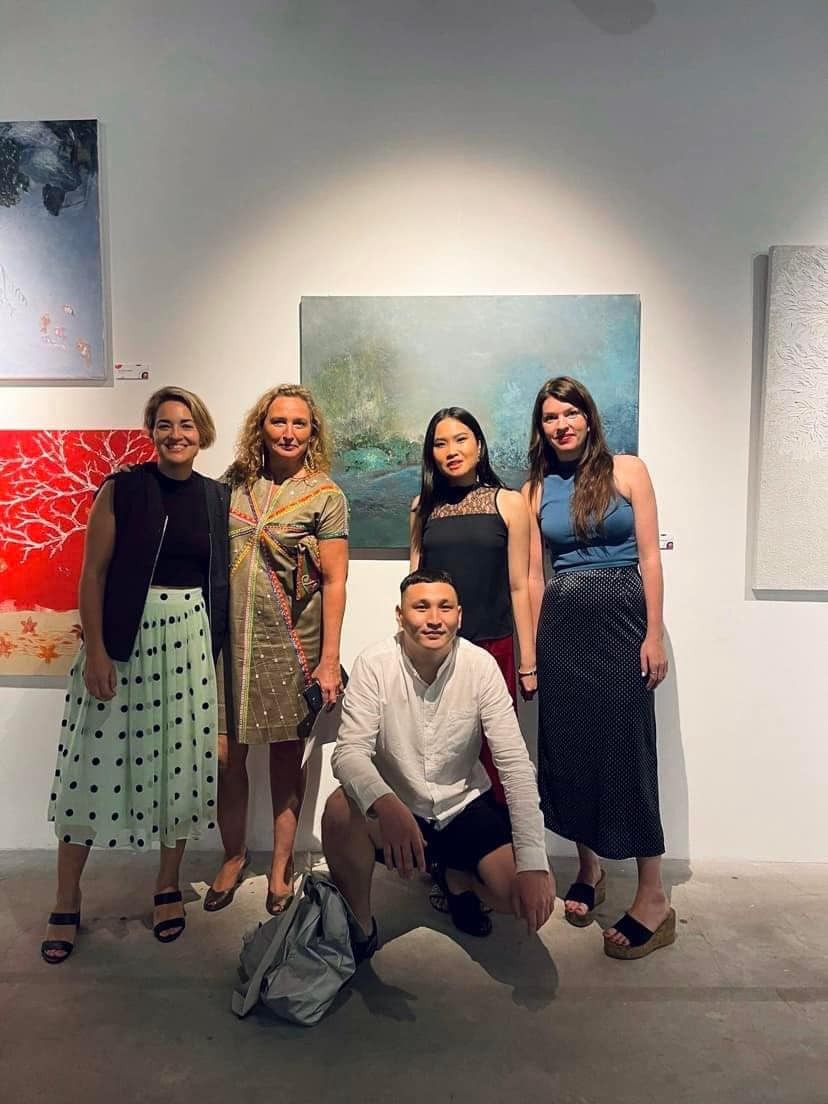 Hoang Minh Chau - the founder of CHAU & CO Art Gallery (second to right) and her artists. Photo: CHAU & CO Gallery
CHAU & CO Art Gallery also aims to expand the range of artworks available to local art collectors by featuring the artworks created by foreign artists based in Vietnam and help the them become an integral part of the local contemporary art scene.
Located in the beautiful urban district of Tay Ho (West Lake), the sophisticated space welcomes everyone in a private yet cozy and friendly ambience. You can also visit its "virtual gallery" on social media where artworks are displayed and sold online.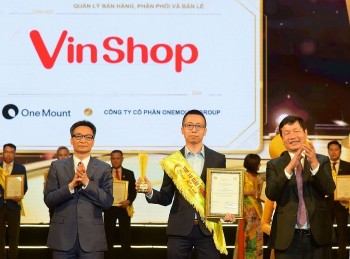 Viet's Home
The One Mount Group was recently been honored by Google as the industry's best practice in digitally transforming logistics and supply chains in 2021 at the Google Cloud Customer Award. This is also the only business in Southeast Asia to receive this award.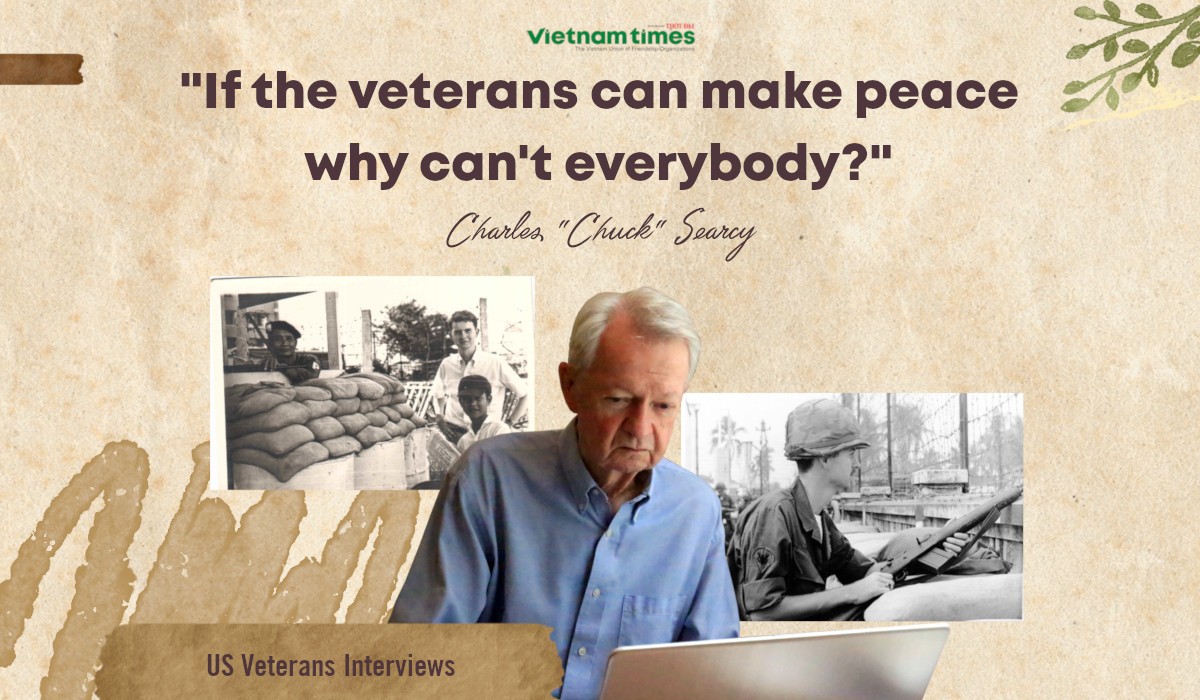 Expats in Vietnam
As one of the first US veterans to come back to Vietnam to reconcile the bilateral relations, Chuck Searcy was impressed with the Vietnamese people's positive attitude towards those who were once their enemies.
June 24, 2022 | 00:01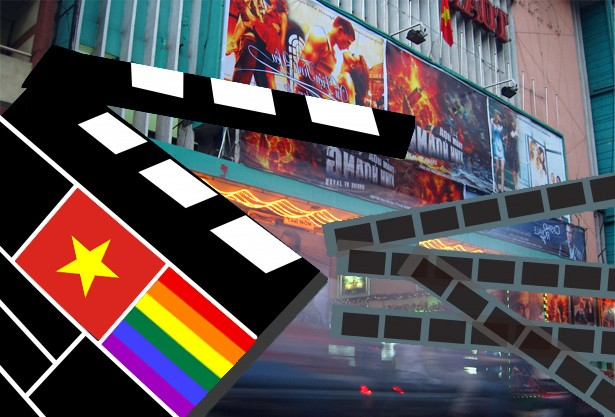 Expats in Vietnam
A nation's film industry can give a massive insight into its values and culture, and this is no different in Vietnam. This list of films charts the progressive trend of LGBTQ+ representation through Vietnamese cinema over the past several years, demonstrating a positive shift in general attitudes towards the queer community.
June 17, 2022 | 23:37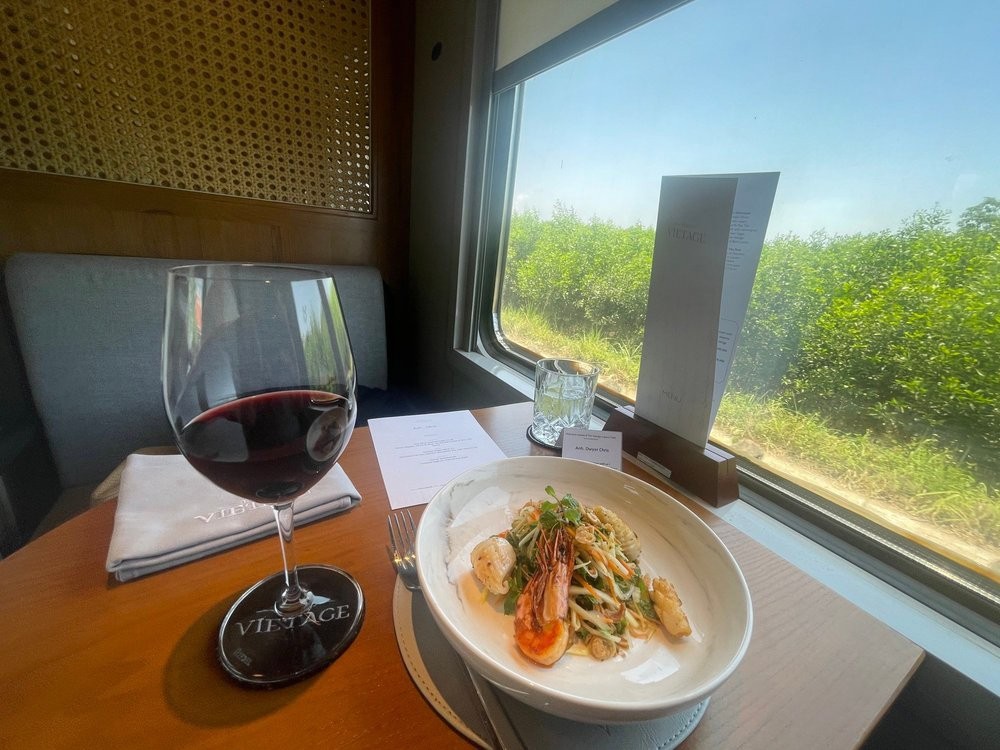 Expats in Vietnam
Chris described his Vietnam's first luxury train carriage as a soothing, at times surreal, journey.
June 16, 2022 | 08:00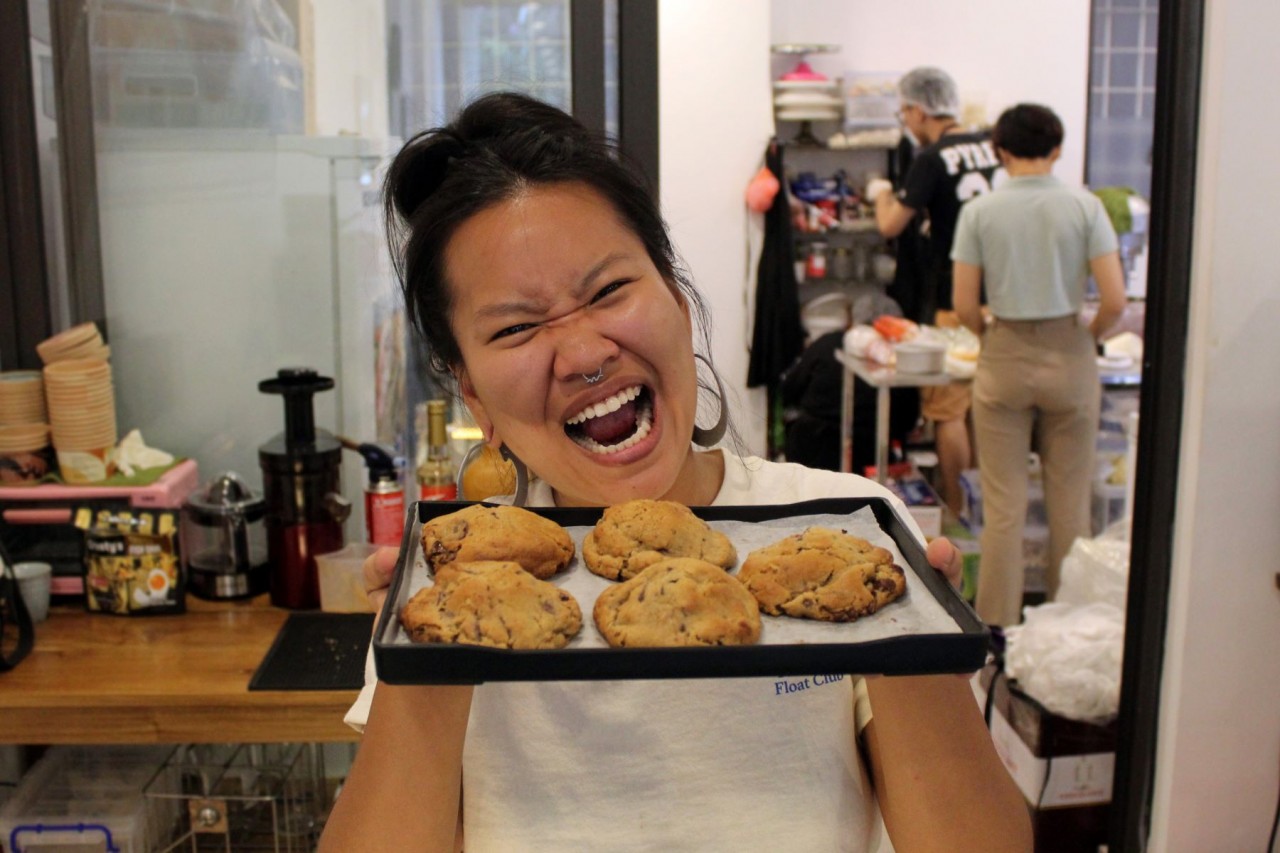 Expats in Vietnam
As the Vietnamese palate prefers sweet fruits over baked goods, expats are craving the cookies and cakes from the Western world. Fortunately, one Singaporean woman is enchanting Tay Ho with her decadant desserts.
June 08, 2022 | 17:22