Editor's Pick: New Exhibition Teaches Way of the Samurai
The new exhibition at CHON de l'art showcases an extremely rare sword, made specifically for Shogun Tokugawa Lemochi, the ruler of all of Japan from 1858 to 1866. Skilled Vietnamese blacksmiths demonstrate how to make the deadly blades.
From April 30, 2022 - May 10, 2022, many fans of the legendary Japanese sword-making art had come to the "Art of Samurai Sword" exhibition at CHON de l'art Gallery in 28 Bat Trang Street, Gia Lam, Hanoi.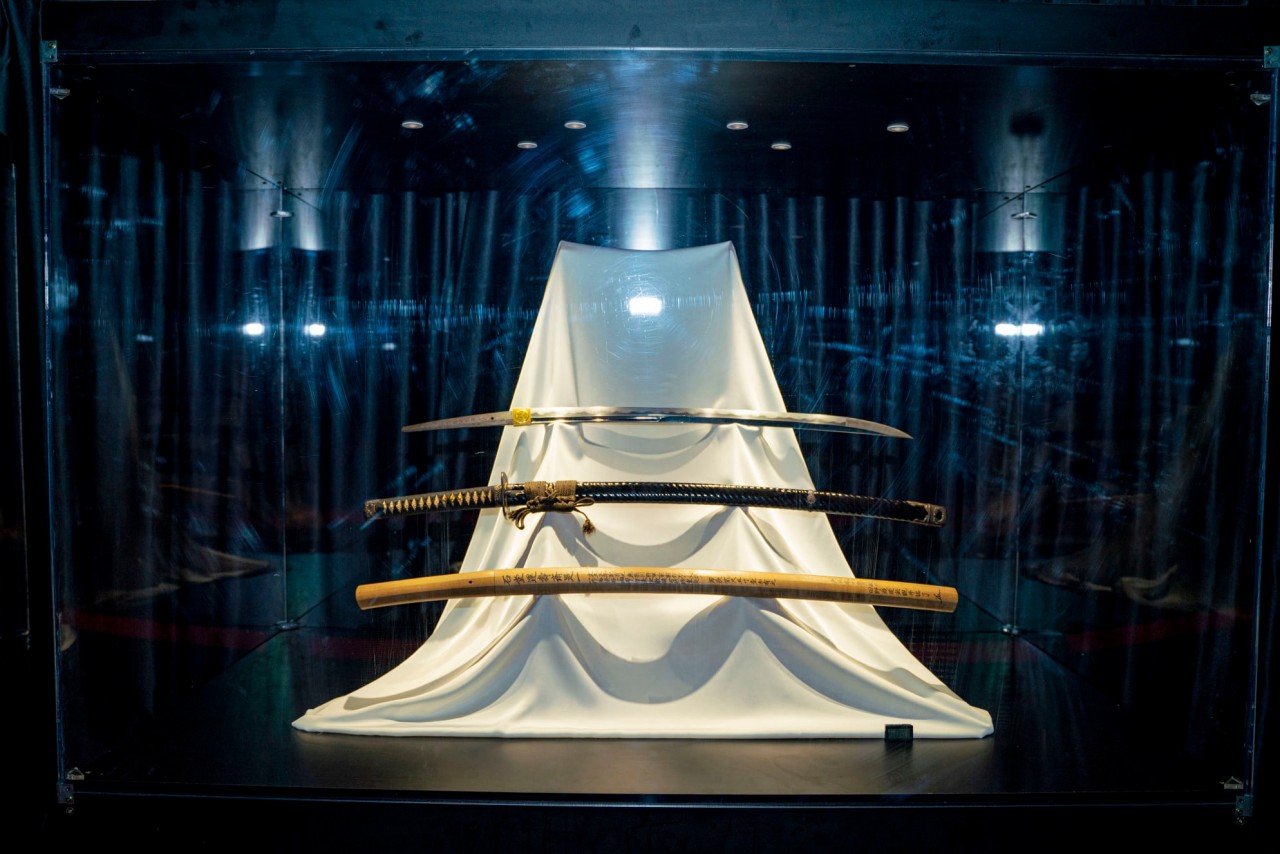 The swords displayed at the exhibition are certified by the world's most prestigious organization NBTHK (Nihon Bijutsu Token Hozon Kyokai). Photo: CHON de l'art
At CHON de l'art, there are 5 antique samurai swords on display, also Japanese artifacts like samurai armors, dolls, paper masks, etc.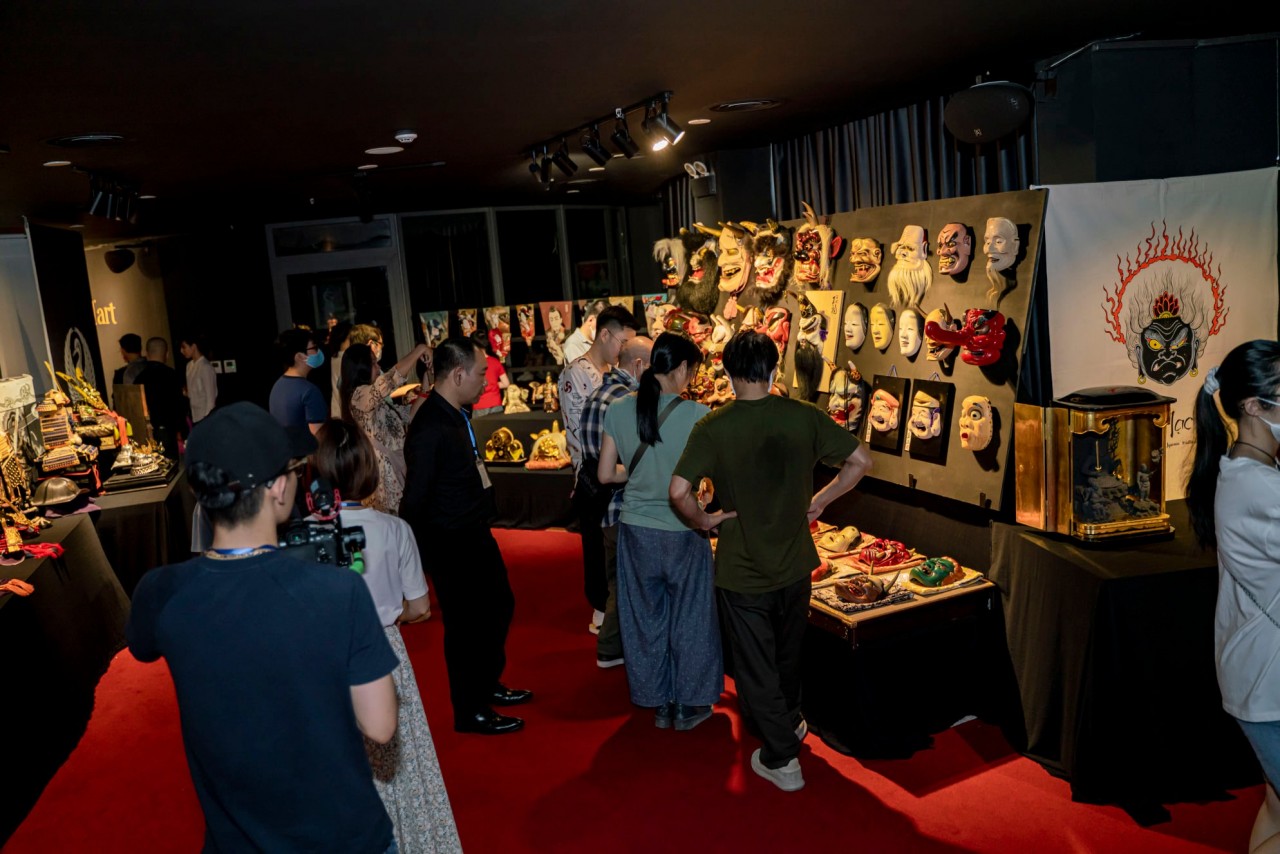 Photo: CHON de l'art
The highlight is the extremely rare sword which was made specifically for Shogun Tokugawa Iemochi, who ruled over all of Japan from 1858 to 1866, along with 4 other antique swords made by famous Japanese blacksmiths.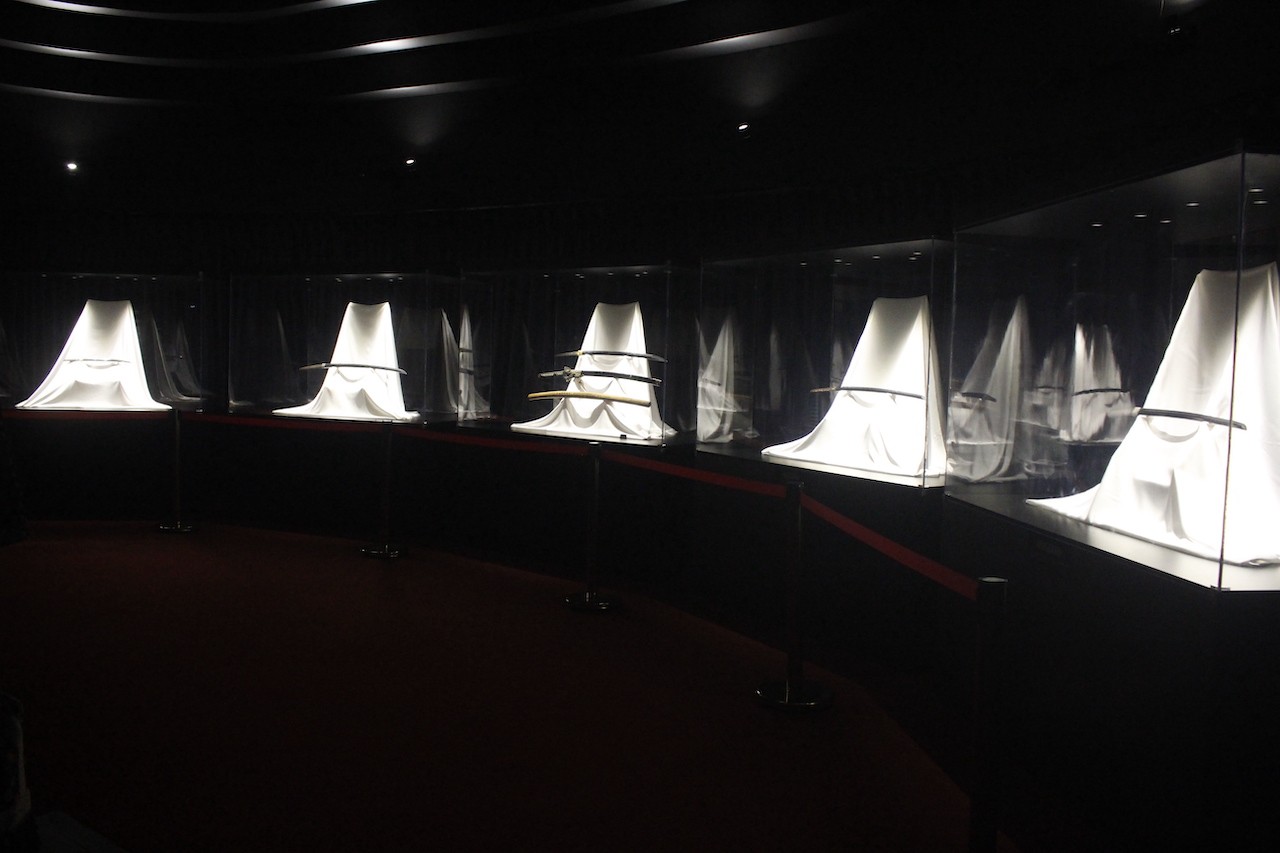 Photo: VNT/ Zoey Nguyen
Besides the main display area of the 5 antique swords, the exhibition also presents the process of sword making.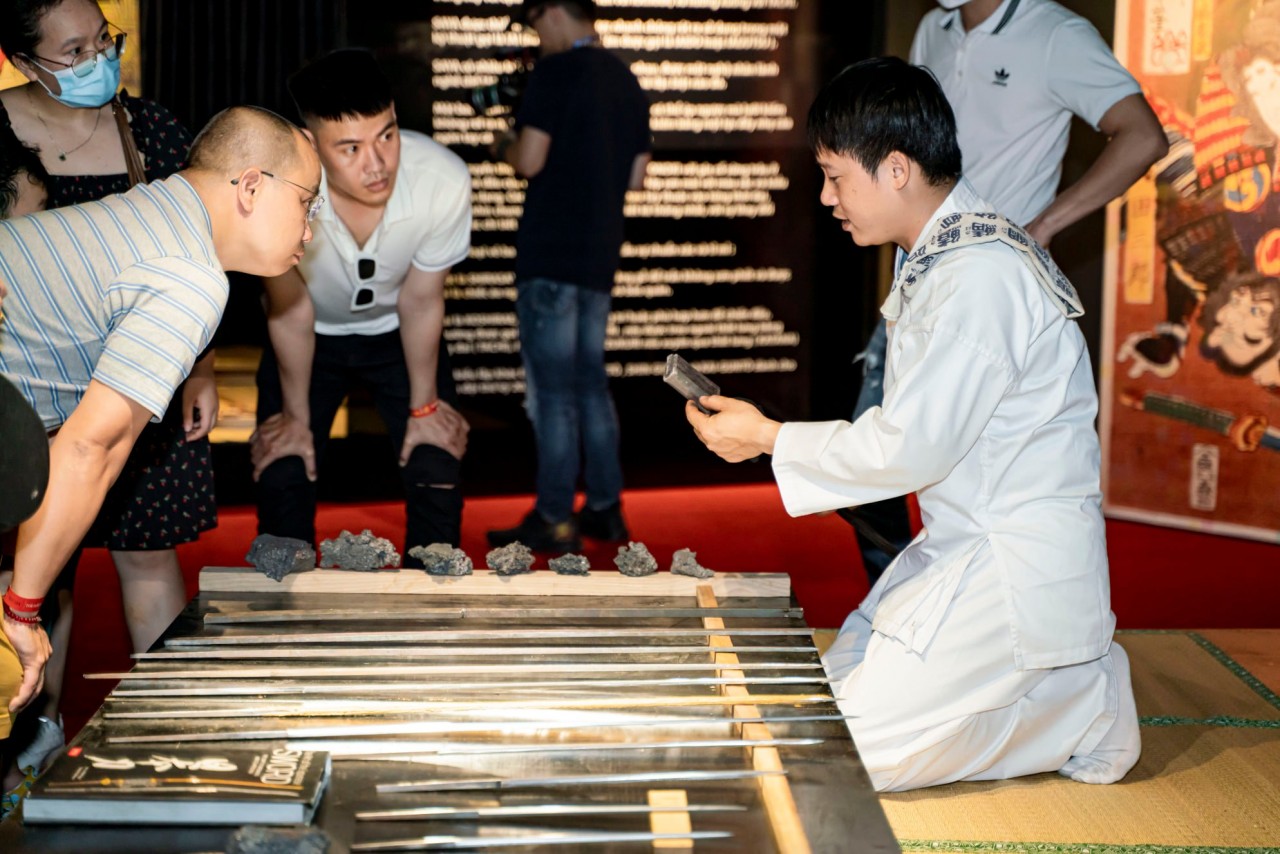 Visitors and blacksmiths (in white) communicated at the exhibition. Photo: CHON de l'art
Every stage and details were displayed with narration and performance so that visitors can get a clear picture of every step. Some can even touch and hold some of the swords in their hands.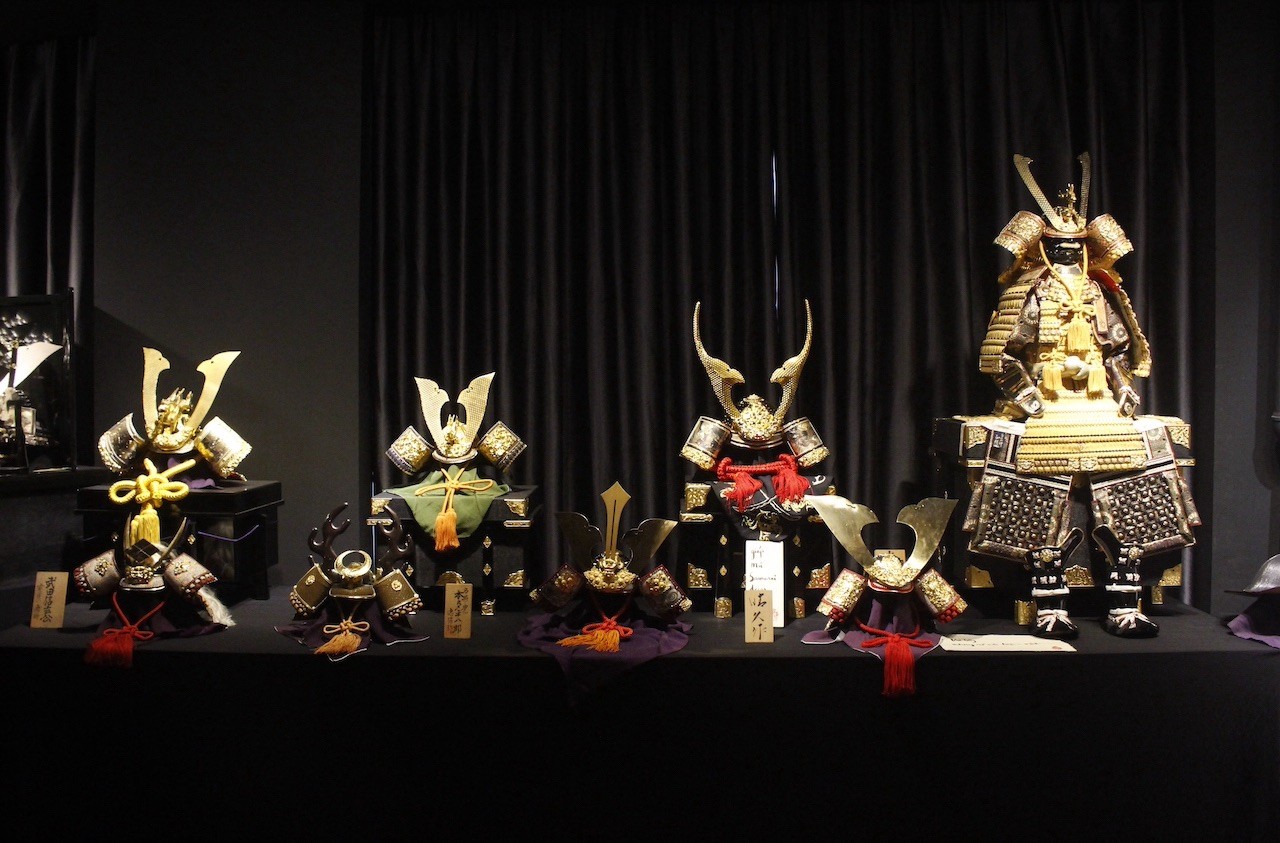 Japanese antique samurai armor models displayed at the exhibition.Photo: VNT/ Zoey Nguyen
For 11 days, the exhibition has created an exhilarating experience for art lovers in Vietnam by providing an interactive environment that deeply immerses one in Japanese culture.
The well-researched details makes it easy for visitors to travel back to the ancient time of Japan in the 1800-1900 period. The thousand year-old process of making beautiful Japanese sword is quite captivating; from forging Tamahagane ingots, polishing Hamon veins, cutting the Sayagaki sheath, sculpting Tosogu decorative components, and perfecting the signature hilt with the art of Tsukamaki winding.
Seeing many treasure from Japan up close, many young visitors expressed their thoughts on the exhibition with big hopeful smiles:
Documentary played at the exhibition (japanese audio, vietnamese subtitle) to narrate the Japanese sword craftmanship history. Photo: VNT/ Zoey Nguyen
Miss Phuong Anh (18, university student) said on her visit at the last day of the exhibition: "Vietnam has few antiquities exhibitions of this scale, Japanese sword exhibitions help me understand more about Japanese culture and what I see online on Youtube videos I can see in real life. It is beautiful and unique".
Miss Phuong (18, university student) felt that she has to thank the organizer for such a wonderful experience: "I am very grateful to the exhibition because I didn't know much about Japanese culture before and the exhibition gave me a new experience. I was impressed with the explanation of the sword artisans, they let me hold the sword, I get to watch them make the sword. They even answered my questions very enthusiastically."
When questioned about the most important goal of this exhibition, Mr. Tran Long - Art Director of the exhibition said:
"The value of the antique artifact lies in the making process. Samurai sword is a work of art that represents the essence of Japanese handicrafts. This exhibition taking place at the Craft Village Exhibition Center is no coincidence. The display of a 1000-year-old blade that still retains its sharpness and polish showcased that in the global art world, the craftsmanship of Japanese artisans can be considered unparalleled. Hence, we want to spread that spirit as a source of guidelines for young artists of Vietnam, contributing to nurture this community by providing perspectives of distinguished culture, conservation, of strict and standard process."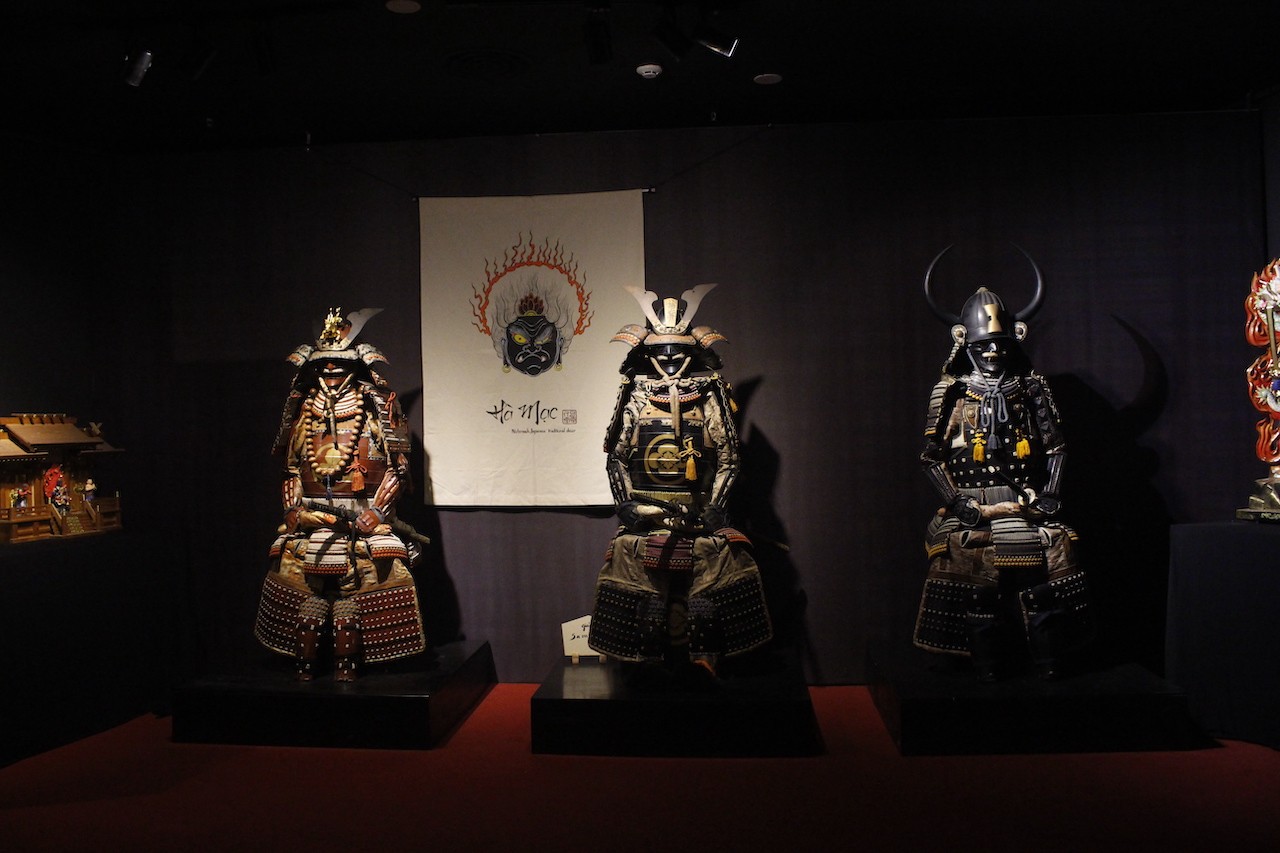 Japanese antique samurai armor displayed at the exhibition. Photo: VNT/ Zoey Nguyen
He emphasized that the success of the exhibition would continue to build the tie between Vietnamese and Japanese culture and people.
"Vietnam and Japan have been trading and exchanging arts and other commodities since the Edo period. Therefore, our work now are also to inherit and promote the tradition of exchange of the two countries. The special feature that we bring, few places can do, is the interaction between the exhibition and the viewer. This is not something any museum and gallery can do, even one in Japan," said Long.
This is also CHON's overall mission, which is to make Vietnamese art lovers better understand world art and to treasure the artistic essence of humanity. Mr.Long also gave optimistic comments on the local art scene, adding that many young art students showed great interest in fine arts.
Video by CHON de l'art Facebook Fanpage
More information about CHON de l'art
Photo: CHON de l'art Facebook Fanpage
Having 15 years of experiences in the Vietnam art trade industry 2015, CHON de l'art was one of the most reputed local galleries in Vietnam art scene. Since 2015, CHON's activities include auctions and exhibitions, art discussions, conferences, performance and shows, highlighting Vietnamese and international artists and art communities.
From 2020, CHON's activities focus on three main sectors, two of which are completely new, besides the traditional CHON del'art gallery. The first new sector is CHON delicat – the fashion brand associated with CHON de l'art. With this brand, founders of CHON want to turn artwork to fashion designs, instead of being present only between picture frames.
In addition, CHON focuses on implementing digitalization into art trade and exhibition: for example, investing in traceability or promotion so that the public can jointly own a work of art.
For CHON, this is the overall vision throughout its strategy to fulfill its responsibility to honor, preserve and promote the high-class world heritage.
Editor's Pick: EARTH BODY BLOOD WATER

In the latest installment of Editor's Pick, VNT Staff Writer Zoey Nguyen braves portals to the underworld to interview the international artists featured at the ...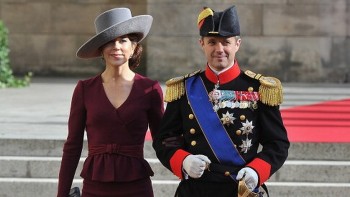 Friendship
Denmark's Crown Prince and Crown Princess will visit Vietnam to celebrate 50 years of diplomatic relations and promote green solutions.