Experience Cao Bang, Vietnam's Autumn Wonderland
The best time to visit Cao Bang is during autumn when visitors have a chance to see the vivid colours of Vietnam's vibrant nothern provience.
Travelling to Cao Bang, visitors could immerse themselves in the beauty of nature, and take a deep breath of fresh air, leaving the hustle and bustle of life behind. Tourists will never forget the waterfalls which look like white silks falling through the sky. Those cinematic and majestic sceneries make visitors fall in love with Cao Bang every autumn.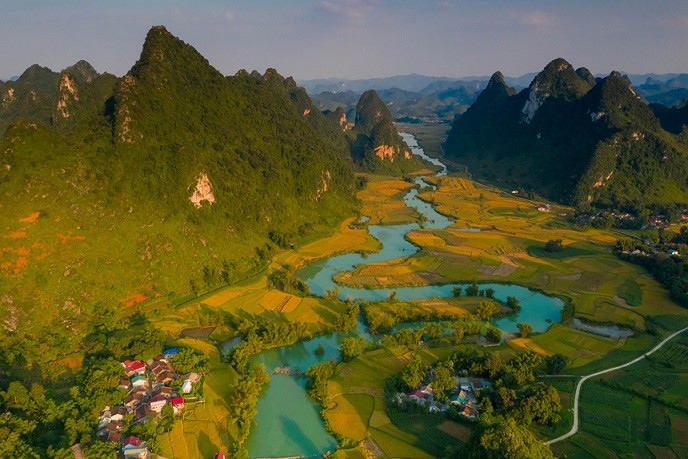 Cao Bang in autumn. Photo: MTDT
The most attractive destination is Ban Gioc waterfall, located literally on the border with China. Ban Gioc fall is on the Quay Son River, surrounded by mountains and forests. Boasting 30 metres in length and 300 metres in height, it is one of the highlight attractions in Vietnam. In the pouring water season, Ban Gioc fall is like a fairy tale in the middle of the mountains. After a long journey, the cool water and pleasant atmosphere here refreshes even the most weariest of travelers.
Ban Gioc waterfall. Photo: MTDT
In addition, Bac Po historical site is also an attractive destination in Cao Bang. Ho Chi Minh came here after 30 years away from his motherland for his Revolution career. Therefore, this place offers visitors an insight into a significant period in Vietnam's history. Also, Lenin spring has attracted many tourists, including young people.
There are majestic mountains and golden, shiny terraced fields along the way. That scenery becomes even more charming and romantic when blended in autumn's pleasant atmosphere. Many travellers choose motorbikes as a means of transportation to enjoy fully scenery and the atmosphere.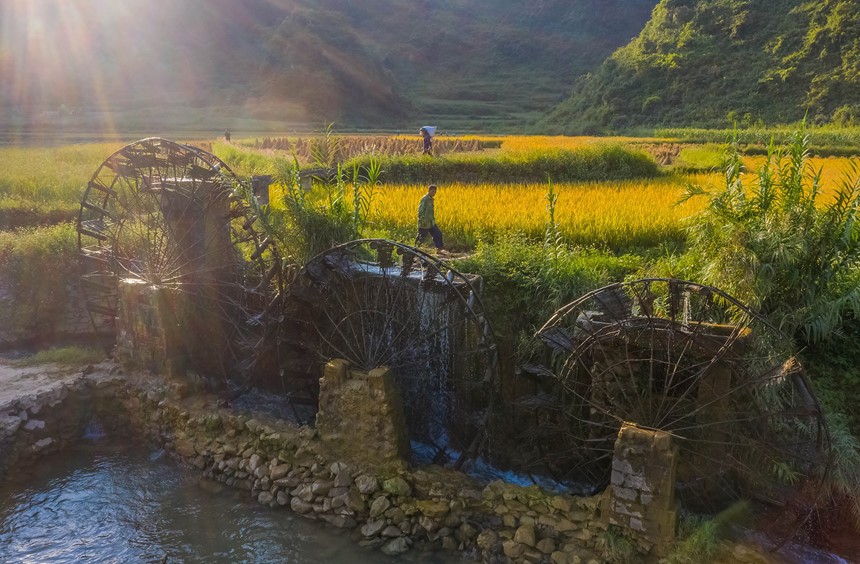 Terrace field. Photo: MTDT
Moreover, Cao Bang has many famous destinations such as Thang Hen lake, Phat Tich Truc Lam Ban Gioc pagoda, Vietnam - China border landmark. Young people often travel to those places to check in and relax.
Local cuisine is indispensable in Cao bang tourism. Tourists should not miss the chance to enjoy roasted duck, grilled sausages and Trung Khanh chestnuts here.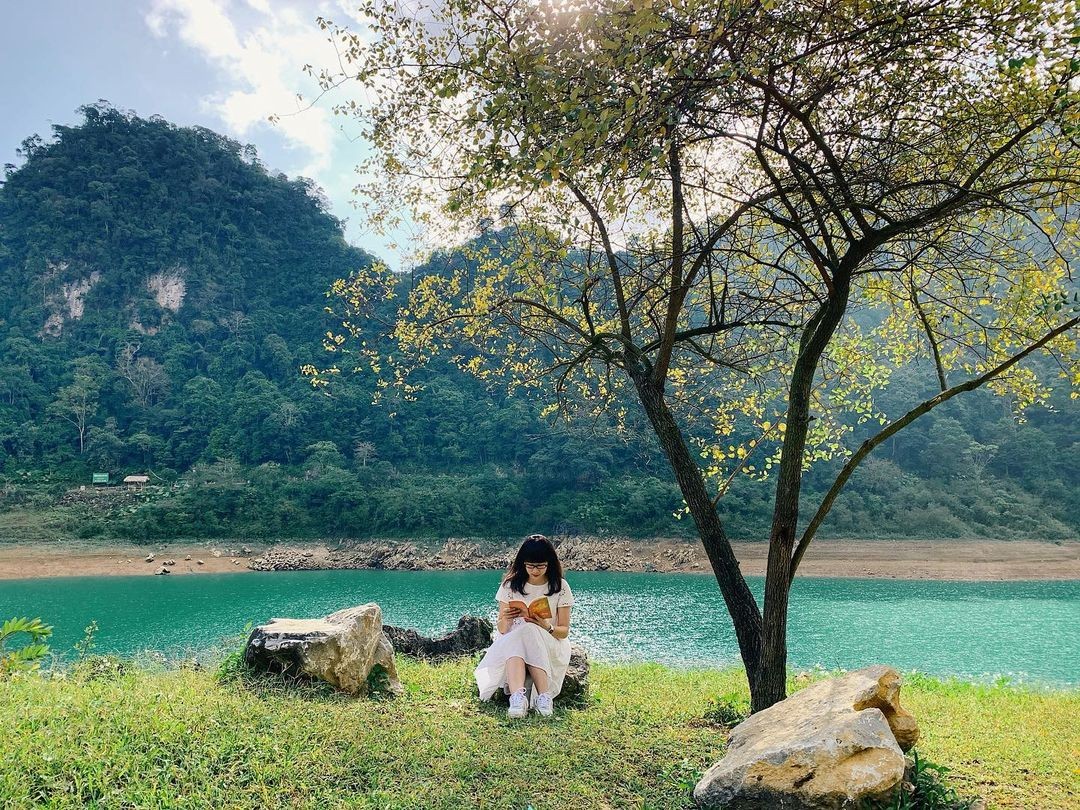 Hang The lake. Photo:@meo.rock13
In the past, Cao Bang was well-known as a historical site. Recently, Cao Bang tourism has been promoted its unique and untouched destinations. If you are wondering where to go to enjoy Vietnam's autumn, Cao Bang is strongly recommended.
Restful Streets of Hanoi in Autumn

As Hanoi enters autumn, the atmosphere turns cool and relaxing. Hanoi's streets become more poetic with the clear blue sky and golden sun rays leaking ...
Có gì khi du lịch Cao Bằng vào mùa nước đổ trắng xoá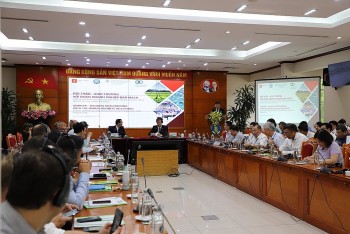 National
A Danish agriculture and food delegation visited Hanoi and Ho Chi Minh City on August 16-19 to exchange opportunities for cooperation and making business with their Vietnamese potential partners.