Explore Contemporary Museums Across Asia
Riding the global wave of contemporary art movement, many museums in Asian countries are no longer limiting its potential to a place for only displaying keepsakes of the past. Instead, they cover many different forms/schools, including installation, multimedia, and performance art.
The most popular attractions to see when traveling are art museums, where you can admire beautiful creations of local people and understand the local cultures on a deeper level. Here we present the 5 must-visit establishments across Asia that represent contemporary art of their respective countries as well as the region.
Contemporary Museums Across Asia
The Factory Contemporary Art Center (Vietnam)
In the heart of Saigon, The Factory Contemporary Art Center has become the residence of many young people, artists and the world of contemporary Vietnamese art.
Up to now, this is the first and only contemporary art center in Ho Chi Minh City, paving the way for many more to come in the future. That's the reason why this center try many ways to encourage young Vietnamese people to enjoy art. The tickets for students are affordable, some are even free. It opens on weekdays but from Friday to Sunday are the most ideal for visit because the center offers many interesting weekend programs and exhibitions.
A variety of different art forms such as paintings, sculptures, and installations are displayed, some are event interactive and multi-languaged so there are more ways to enjoy.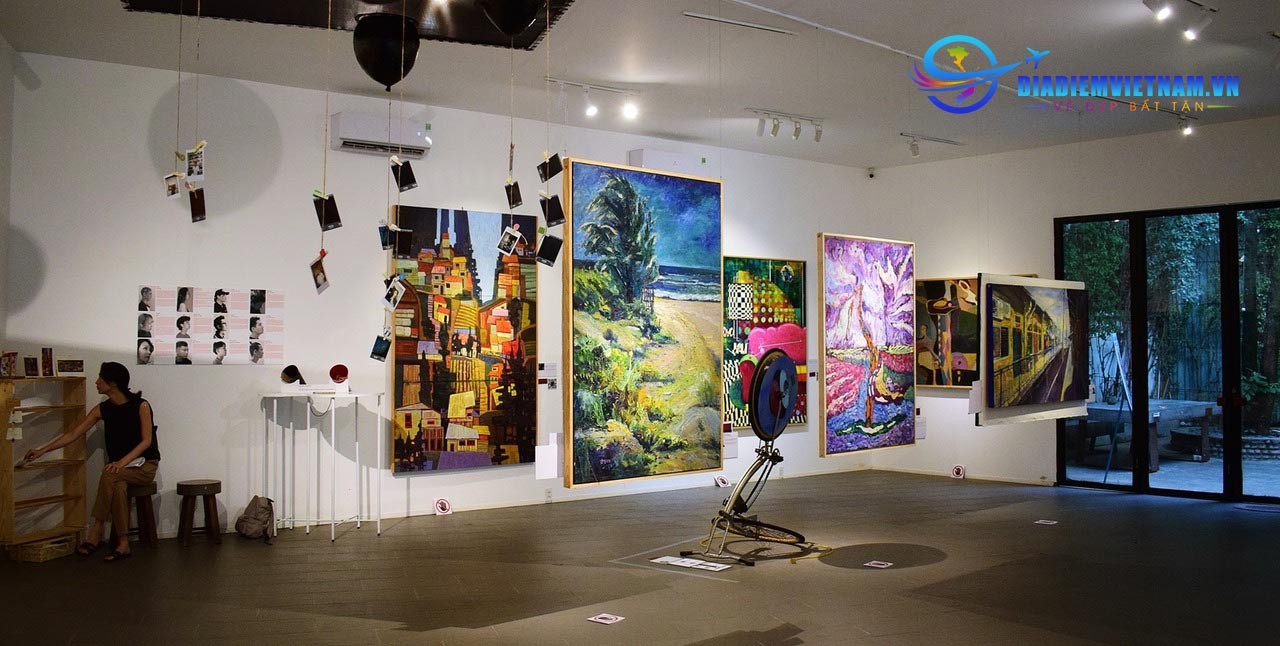 The Factory Contemporary Art Center (Photo: diadiemvietnam.vn).
Bangkok CityCity Gallery (Thailand)
Asian's most popular metropolitan - Bangkok is also home to some of the most unique contemporary art museums you can find traveling throughout this region. A must-visit spot is Bangkok CityCity Gallery. This is a newly famous attraction for its convenient location and free entrance.
Founded by Akapol Op Sudasna and Supamas Phahulo in 2015, this is a mixed-use complex of galleries, malls, and art museums. Even if you spend a whole day exploring it, you will not get bored. The structure of Bangkok CityCity Gallery can be described as "the epitome of modernity" with clean all-white walls and minimalist interiors. Exhibitions by local and global artists are scheduled every month, so stop by often so you don't miss out on the most unique collections.
(Photo: Bangkok CityCity Gallery)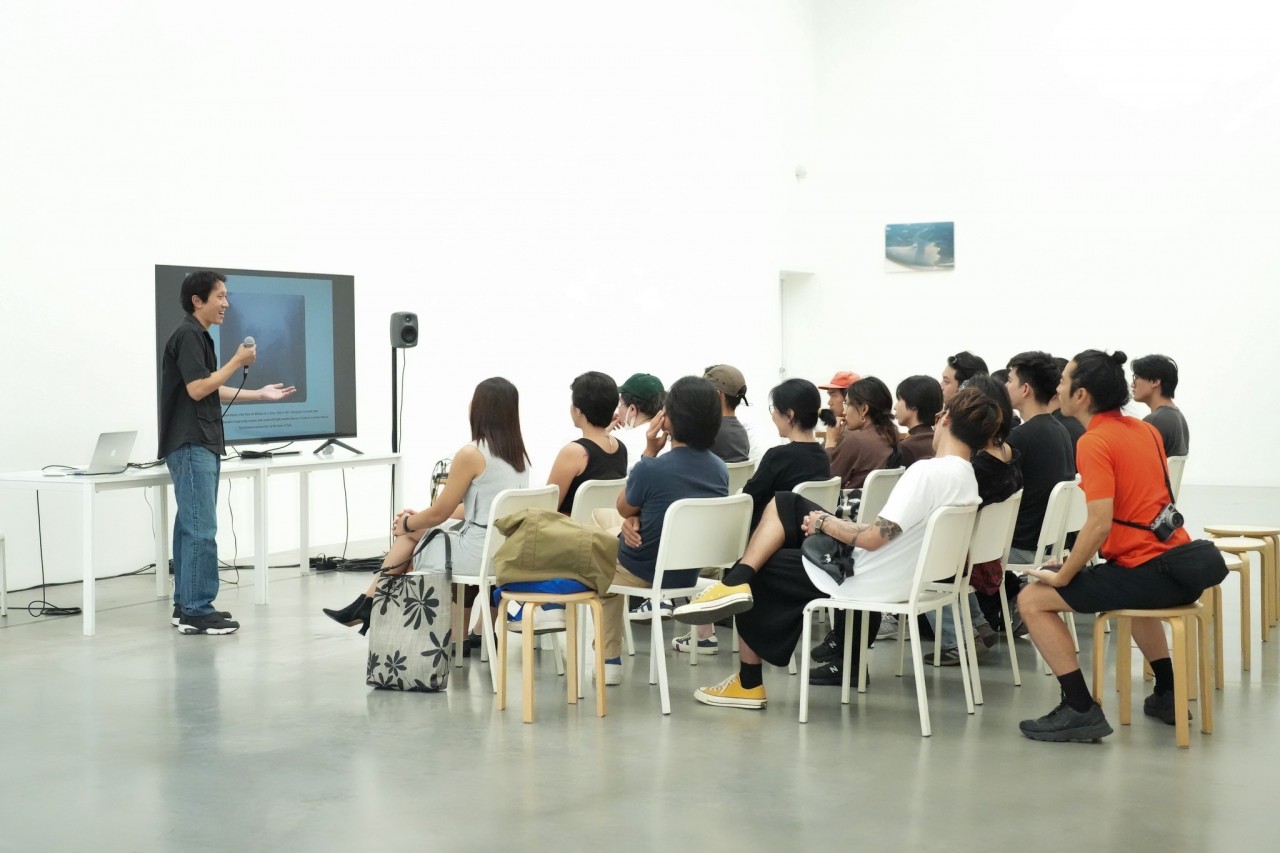 A spot for artists to host workshops and programs for the community (Photo: Bangkok CityCity Gallery).
Mori Art Museum (Japan)
One contemporary museum on the list that will guarantee to elevate your art-viewing is the Mori Art Museum in Tokyo, Japan.
Established in 2003, Mori Art Museum is considered the center of Japanese art and culture. Located in Roppongi, one of the busiest areas in the world, the museum is estimated to have 1,066,088 visitors each year and is in the top 100 most famous museums in the world. It is famously known as Tokyo's first-ever international contemporary art center.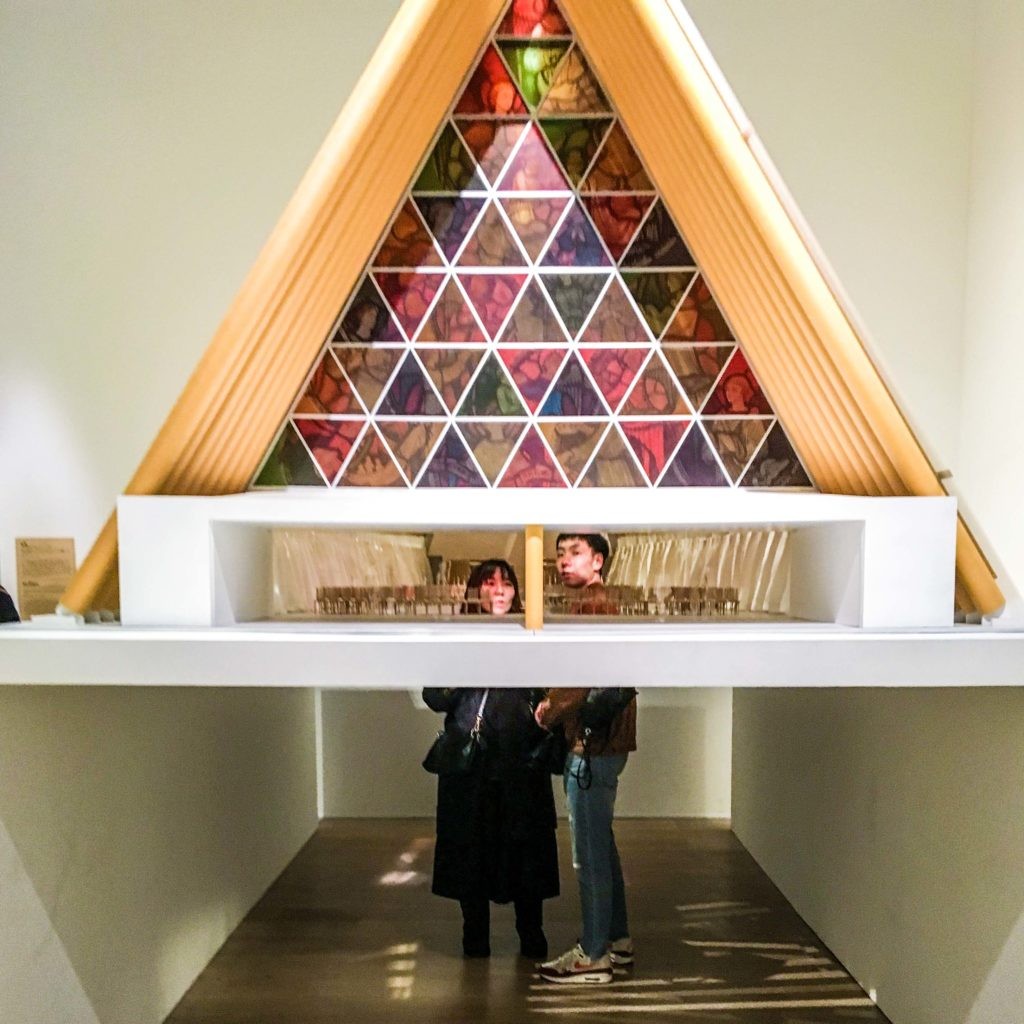 (Photo: Japan Journeys)
Mori Art Museum has exhibited and become the venue for many famous Japanese artists such as Yayoi Kusama (2004) and Hiroshi Sugimoto (2005-2006). This is always the gateway for exploring many contemporary artists from the Asia-Pacific region.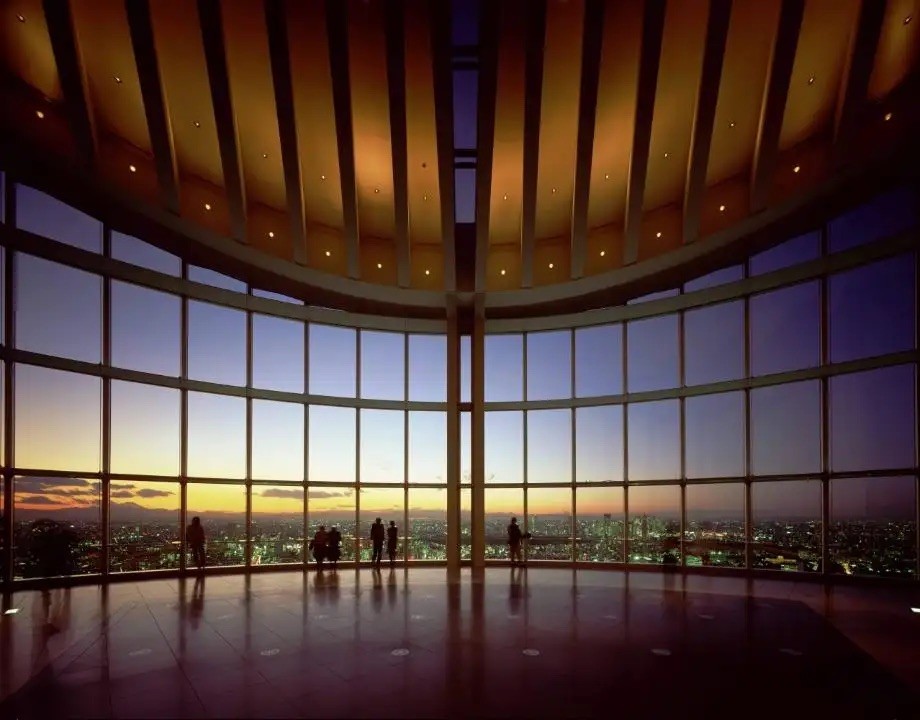 The Mori Art Museum allows you to visit late into the night, which is an option that attracts young people. You can choose to head directly to the observatory located on the 53rd floor for panoramic views of the Tokyo skyline (Photo: Traveloka)
Museum of Contemporary Art (Taiwan, China)
Museum of Contemporary Art (Taiwan, China) or MoCA Taipei the first art museum of Taiwan (China) dedicated to promoting contemporary art.
Once served as an elementary school, MoCA Taipei retains its dominant red color to this day, adding to the exchange between the old and the new. It is known that the museum was designed by Japanese architect Kondo Juro in 1920. Ever since, MOCA Taipei has pioneered the progressive art field in Taiwan and embodies the ideal combination of traditional and modern art with technology.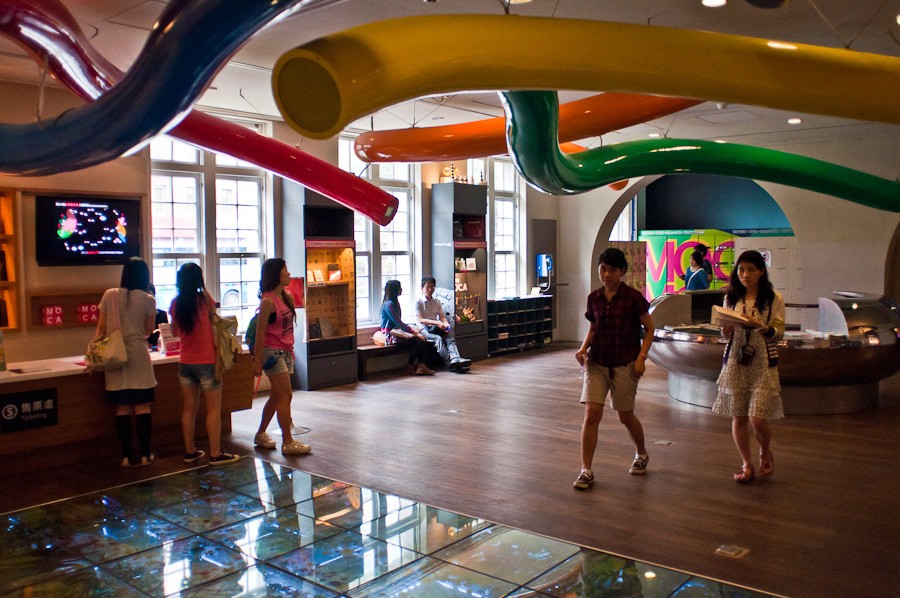 MoCA Taipei is considered an important hub for Taiwanese arts and culture community (Photo: XpatMatt)
Museum MACAN (Indonesia)
Listed in the list of Top 10 best places to visit in the world voted by TIME in 2018, Museum MACAN is definitely a must-visit place when in Indonesia, especially for art lovers.
MACAN's gallery features bold, local works. As a result, visitors can enjoy Indonesian art, culture and even interaction with local artists on special occasions. .
(Photo: Da Man magazine)
Not only limited to the local area, it also showcases the work of big names in the world of artists such as Japan's Yayoi Kusama, who is known for his bold and eccentric style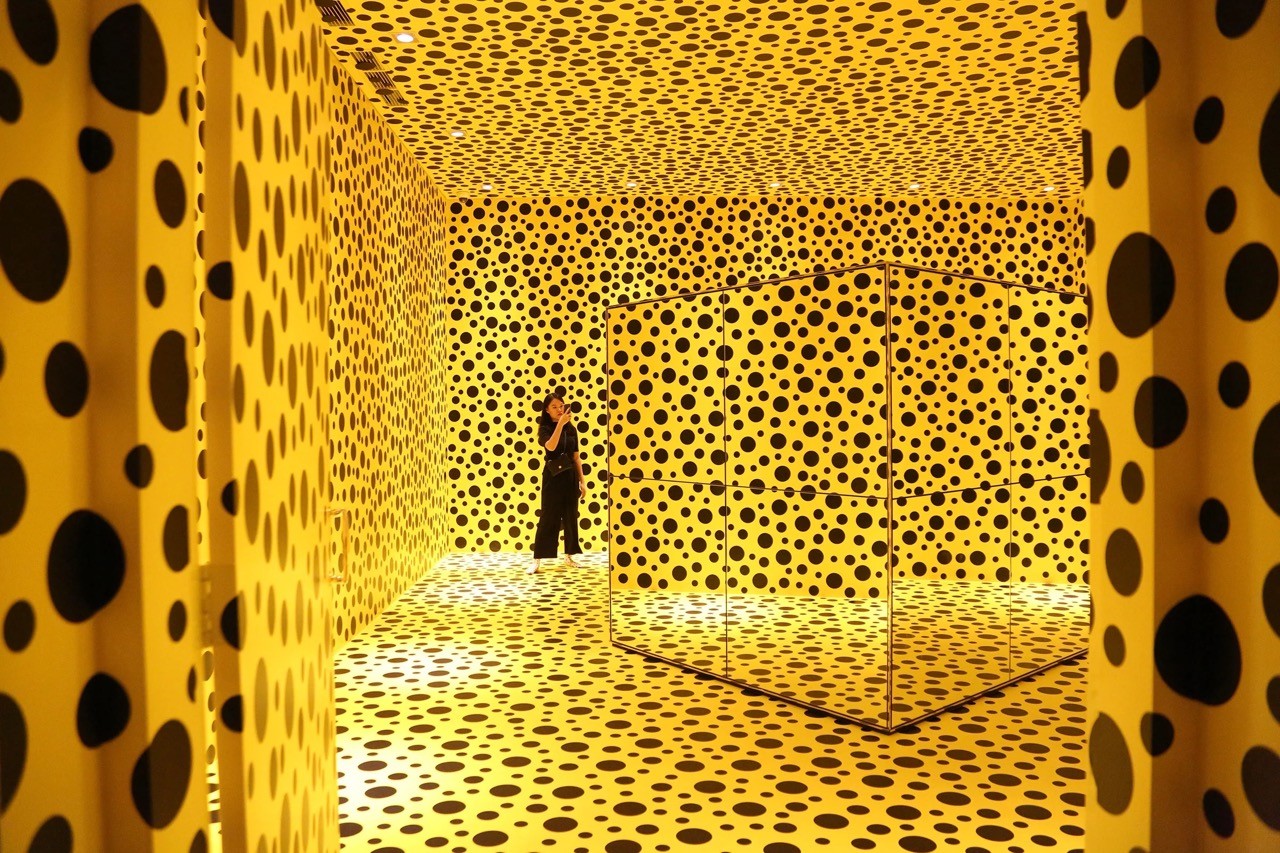 Courtesy of Museum of Modern and Contemporary Art in Nusantara.