First FSC Certification for Non-Timber Forest Products in Vietnam
This is the first time that the Forest Stewardship Council (FSC) forest management certification is issued to a smallholder group in Vietnam.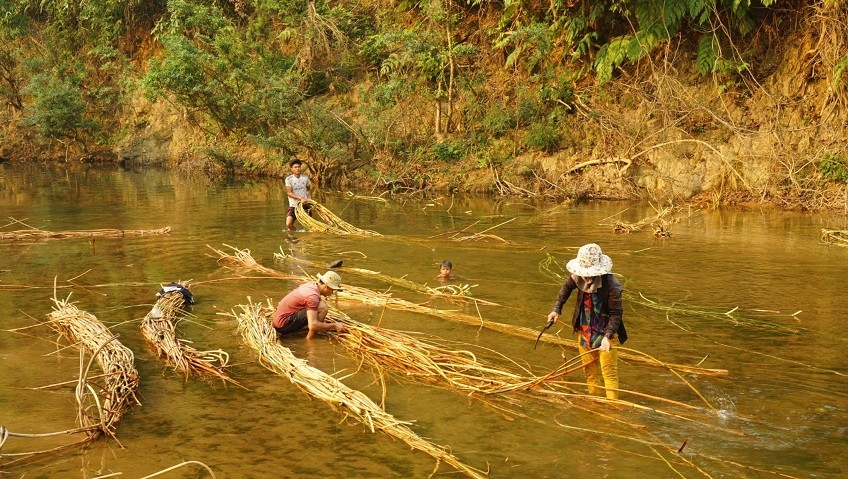 The certification was presented to two communities in Ho village of Huong Son commune and Chenh Venh village of Huong Phung commune, Huong Hoa district. Source: MCNV
The GFA recently completed the auditing of sustainable forest management complying with international standards of the Forest Stewardship Council (FSC) for the Association of Forest Smallholder Forest Certification Groups of Quang Tri Province (SFCG Association).
FSC is an international certification and labelling system dedicated to promoting environmentally appropriate, socially beneficial, and economically prosperous management of the world's forests. FSC was created in 1993 to help consumers and business identify products from responsibly managed forests.
This FSC audit is applied for the SFCG Association in the period of 2021 – 2025, with a total forest area of 4,385 hectares, include 2,832 hectares of acacia plantation forest and 1,560 hectares of natural community forest.
This is the first time in Vietnam, FSC certification for smallholder groups is issued to two communities in Ho village of Huong Son commune and Chenh Venh village of Huong Phung commune, Huong Hoa district. This certification allows the forest owners harvesting sustainably and supply acacia wood-log and non-timber forest products of bamboo species in accordance to the FSC FM/CoC code.
With this milestone, Quang Tri once again has proven itself as a pioneer in sustainable forest management.
Nguyen Dinh Dai, chief of office of Medical Committee Netherlands-Vietnam' (MCNV) Central Vietnam office – the unit supporting the association in implementing the project on growing forests – said: "This success opens up an opportunity for community forests to access potential markets to help forest owners harmonise financial benefits with environmental and social benefits. In addition, it also positions this sustainable forestry development strategy as a model for replication in Quang Tri and other provinces."
In the context of Vietnam's stopping the exploitation of natural forests and the "Reducing greenhouse gas emissions from deforestation and forest degradation" (REDD+) initiative, the FSC certification for non-timber forest products (NTFPs) is a new approach to help communities with natural forests have a better opportunity to benefit from NTFPs by accessing high-value markets of FSC-certified NTFPs.
This achievement is largely attributed to the financial and technical support from the project "Promoting sustainable partnership between CSOs and enterprises for sustainable forest management in the context of climate change" (PROSPER project) co-funded by the European Union and MCNV in Quang Tri province in the period of 2020 - 2023.
Following this success, in 2022, the SFCG Association of Quang Tri will continue supporting these two communities to participate in the certification for rattan and ecosystem services, with priority given to carbon sequestration services and ecotourism.
The association's vision is to link the FSC-certified rattan and bamboo material areas to businesses in need and find clients and donors for ecosystem services.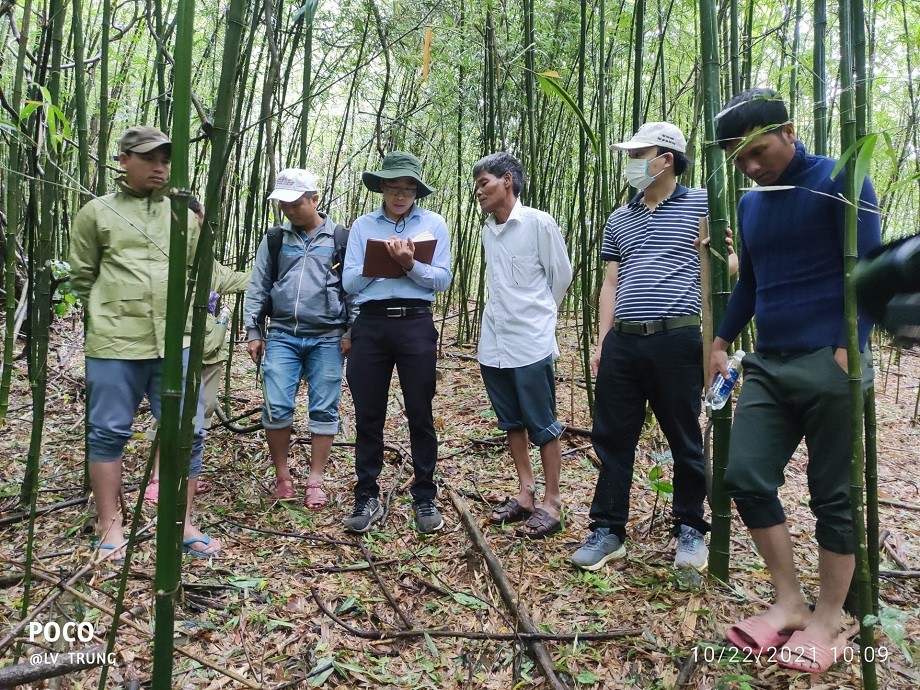 Quang Tri province pioneers sustainable forest management in Vietnam. Source: MCNV
The Forest Stewardship Council is a global not-for-profit organization dedicated to promoting responsible forest management around the world. Officially founded in 1994 with a mission to stop global deforestation, the FSC certification scheme ensures that forests products are responsibly managed and harvested.
Quang Tri is one of the top localities nationwide in terms of forestation certified by the FSC. The province targets developing at least 60,000 ha of FSC-certified forests by 2030.
Forest planting in Quang Tri generates 800,000 – 1 million cu.m of wood per year, helping its wood processing and export industry rank second nationwide.
Its wood products have gained a firm foothold and been exported to demanding markets such as the US, the EU, Japan and the Republic of Korea, among others.
FSC certification provides a credible link between responsible production and consumption of forest products, allowing consumers and businesses to make purchasing decisions that benefit the people and the environment.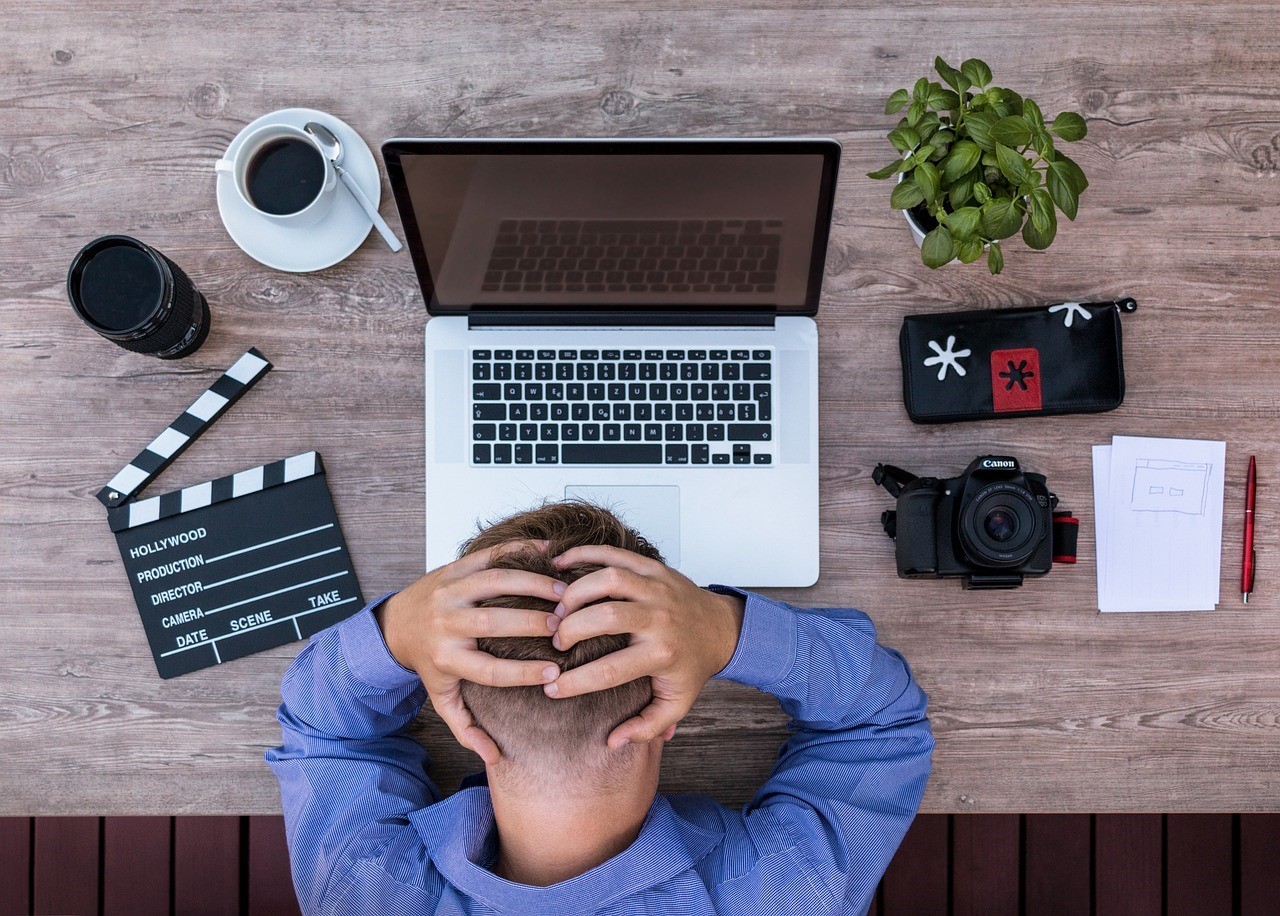 Economy
As the dust begins to settle on the monumental impact of Artificial Intelligence (AI) in the finance and media world, growing skepticism and mountain calls for regulation have got the creators of multiple AI platforms on the backfoot.
September 29, 2023 | 11:04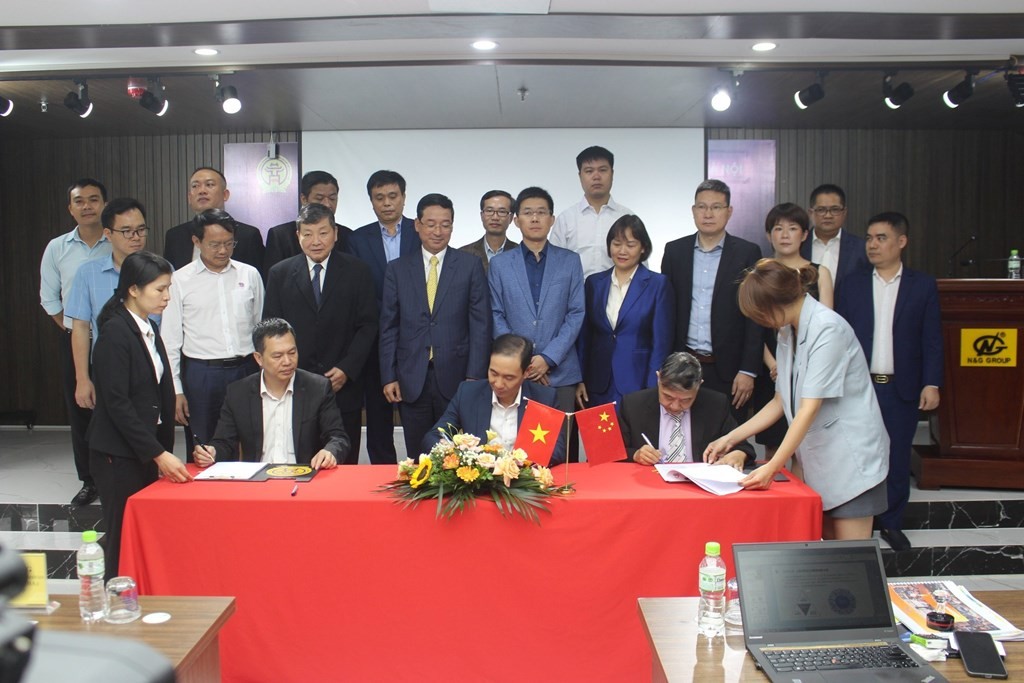 Economy
Enterprises from both Hanoi, Shanghai sides will immediately deploy investment and production preparation procedures in 2024 to soon turn the agreement into practical effect, bringing efficiency to the two sides.
September 28, 2023 | 20:19