Five Indian states confirmed Bird Flu cases, states on alert
Delhi's Husbandry department has been put on a high alert due to the increasing number of bird flu cases in the neighboring states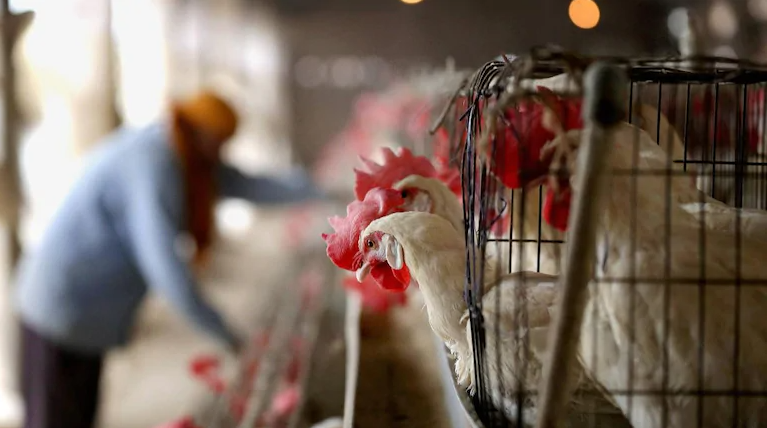 Bird flu or Avian influenza outbreak has spread to five states in India. (Photo: India Today)
Bird flu breaks in India
Bird flu or Avian influenza outbreak has spread to five states in the country, which have reported confirmed cases of the disease, with some districts of Kerala culling birds to stop the spread of the virus. These states are - Rajasthan, Madhya Pradesh, Himachal Pradesh, Kerala, and Haryana. Few other states, including Uttar Pradesh and Jammu and Kashmir, also witnessed unusual deaths of poultry, crows, and migratory birds, the Department of Animal Husbandry and Dairying said in an official statement on Thursday, according to Livemint.
Experts said the current outbreak is caused by the H5N8 strain, though there are other strains circulating globally. A series of outbreaks have been reported in Europe in the past weeks, with wild birds suspected to be spreading the disease, according to Hindustan Times. Experts added that both H5N1 (another strain of avian influenza) and H5N8 have high pathogenicity (the ability of a pathogen to cause disease), but they don't infect humans very effectively. However, past outbreaks among farm birds have needed extensive slaughtering programs.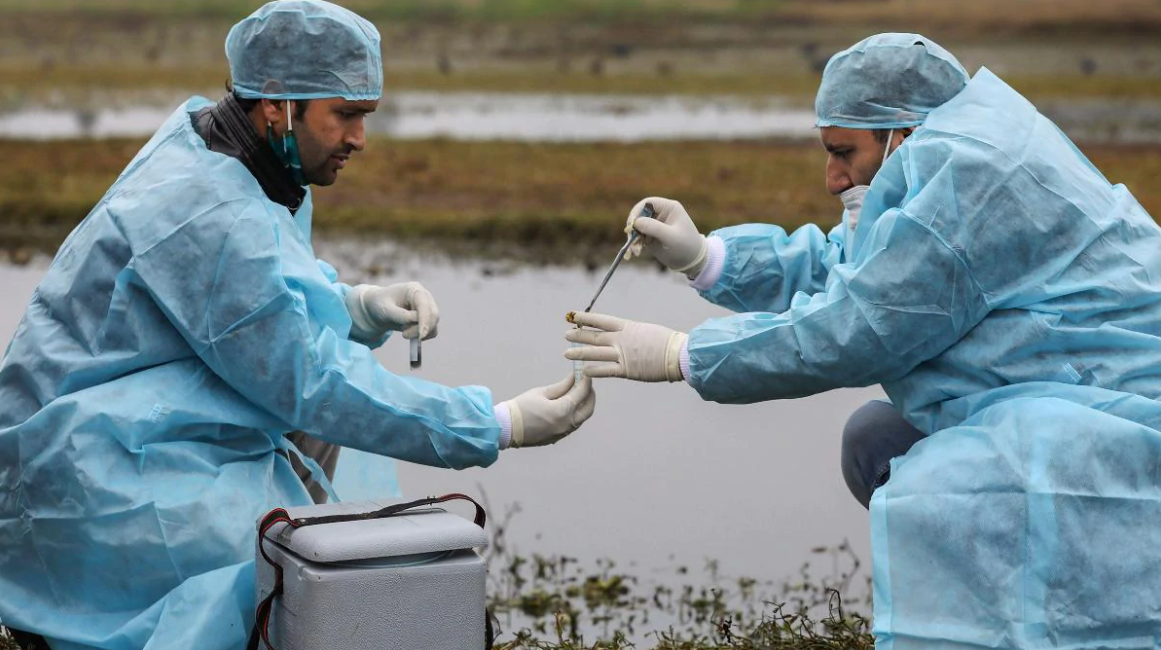 Experts said the current outbreak is caused by the H5N8 strain. (Photo: India Today)
States on alert
The current outbreak began barely a few months after India declared the country free from the disease on September 30, 2020. India notified the first outbreak of avian influenza in 2006. "Bird flu cases can be found all over the world. India was declared free of bird flu in September," Giriraj Singh, the Union minister of fisheries, animal husbandry, and dairying, told news agency ANI.
So far, there are no cases of its transmission into humans, as per reports. The human-to-human transfer of avian influenza is 'very rare', and it has no connection with the novel coronavirus. However, those working in the poultry farms should take necessary precautions like wearing PPE kits while working on the farm. The current bird flu outbreak comes barely a few months after India on 30 September last year declared the country free from the disease.
Meanwhile, Delhi's Husbandry department has been put on a high alert due to the increasing number of bird flu cases in the neighboring states. The federal government has asked the local authorities to boost surveillance around water bodies, live bird markets, zoos, and poultry farms. The government has declared bird flu as a state disaster. Rapid response teams are on the ground for culling and surveillance efforts.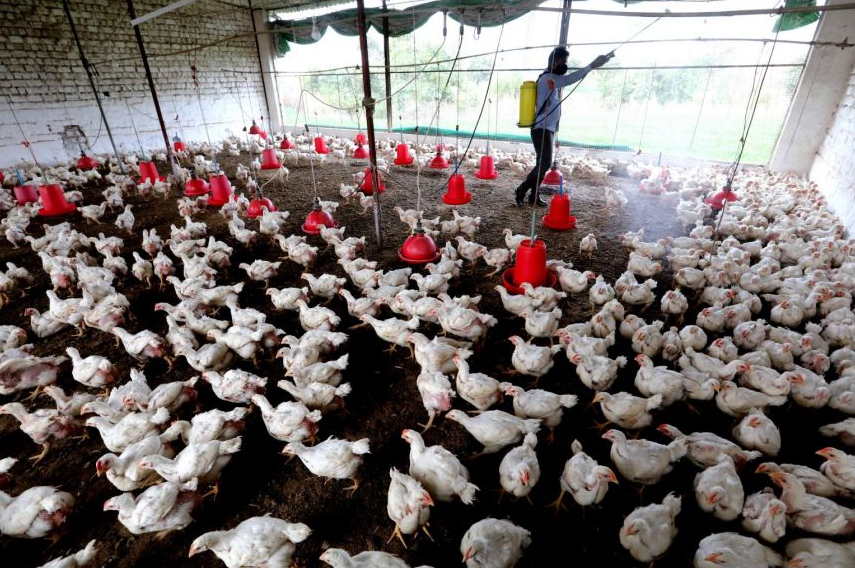 Concerns about the spread of the disease are likely to hurt poultry businesses across the country in the next two to three quarters. (Photo: Straits Times)
Poultry businesses in concerns
Concerns about the spread of the disease are likely to hurt poultry businesses across the country in the next two to three quarters, according to a note by ICICI Securities Ltd. Consumption of poultry products such as chicken and eggs may decline, while demand for poultry feed may also be impacted, it said. Shares of Venky's India, which reported about half of its revenue from poultry sales in 2019-2020, have fallen more than 8 percent and are set for their worst week since April 2020, while Godrej Agrovet has dropped 1.4 percent.
In Himachal, there was a complete ban on the sale and export of poultry products and fish in the four subdivisions of Dehra, Fatehpur, Jawali, and Indora, according to Kangra deputy commissioner Rakesh Kumar Prajapati."We can't stop it (movement of migratory birds); it will continue till February-end," said Prajapati. Panchkula civil surgeon Dr. Jasjeet Kaur said six screening teams were sent to the worst-hit Barwala belt, considered Asia's second-largest poultry belt with over 7.7 million birds in 110 farms. Across states, poultry farm owners feared losses due to the culling of birds - a likely outcome of the outbreak.
Vietnam's Rice ATMs duplicated in India

The Rice ATM, first initiated by a young Vietnamese amidst the COVID-19 pandemic, has gone beyond borders to reach a number of Southeast Asian countries ...
Overseas Vietnamese
Vice President Vo Thi Anh Xuan had meetings with several Thai leaders and high-ranking officials within the framework of her visit to Thailand to attend the Global Summit of Women (GSW) 2022.