Vietnam imports rice from India for first time. Here is why
Vietnam, for the first time in decades, has ordered shipments of 70,000 tonnes of 100% broken rice from India to use mostly for animal feed.
Vietnam, for the first time, has ordered shipments of 70,000 tonnes of 100% broken rice from India for the month of January and February.
That news may be surprising because Vietnam is the third-largest rice exporters in the world. However, Vietnamese rice exporters said this is normal.
Pham Thai Binh, Director of Trung An hi-tech agriculture JSC, told VNA that Vietnam's companies imported rice from India because the product is very cheap, while the demand for this type of rice in Vietnam is high.
Meanwhile, Nguyen Van Don, Director of Viet Hung Co., Ltd said there is a great demand for broken rice for animal feed production, resulting in the inevitable need to import, VNA reported.
Before 2017, low-grade rice accounted for 70 percent of Vietnam's total rice output. This ratio has fallen to 50-60 percent in the past two years, and to only 10-15 percent now.
According to the Ministry of Agriculture and Rural Development, Vietnamese animal feed producers have increased their import of this type of rice because it is difficult to buy in the Vietnamese market now.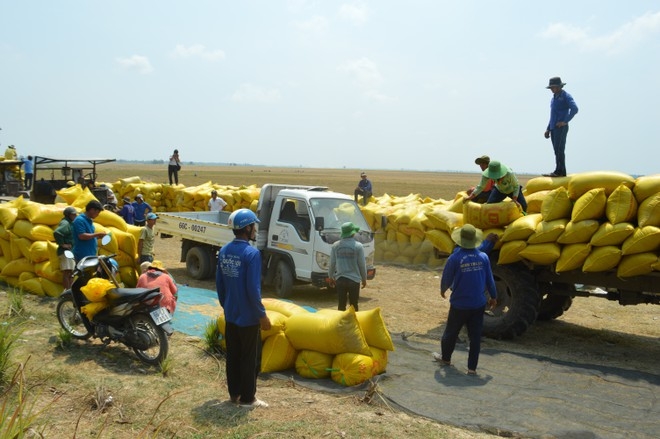 There's no rice shortage. Vietnam is importing rice from India to use mostly for animal feed.
Vietnam's rice output still ensures satisfy domestic demand
Director of the Department of Crop Production Nguyen Nhu Cuong, however, said there was a bountiful crop and high output of 42.8 million tons in 2020, and no rice shortages, according to Vietnamnet.
Rice production in the first days of 2020 is going as usual. Mekong Delta provinces will begin harvesting the winter-spring crop in January with expected output of 1.2 million tons.
"I can say for sure that Vietnam imports rice from India not because of deficiency. The domestic output is quite enough to satisfy domestic demand and we have abundant rice for export," he said.
Regarding rice production in 2021, Cuong said drought and saline intrusion will occur. However, MARD and local authorities have solutions to avoid saline intrusion by changing rice varieties and rescheduling sowing.
The winter-spring crop in the Mekong Delta for harvesting is an early crop as farmers changed the cultivation schedule of the crop to avoid the impact of saline intrusion.
According to Cuong, rice output in 2021 is estimated at 43 million tons.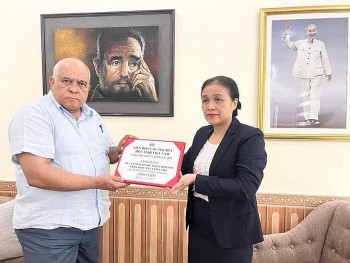 Focus
According to Cuba's News Agency Prensa Latina, on August 16, President of Vietnam Union of Friendship Organizations Nguyen Phuong Nga said that Vietnamese people will always stand by and support Cuba no matter what difficulties our friend is facing.