Vietnam's Rice ATMs duplicated in India
The Rice ATM, first initiated by a young Vietnamese amidst the COVID-19 pandemic, has gone beyond borders to reach a number of Southeast Asian countries and vinicity . Many states in India on December 29 were also reportedly imitating the model to dispense free rice to those in need.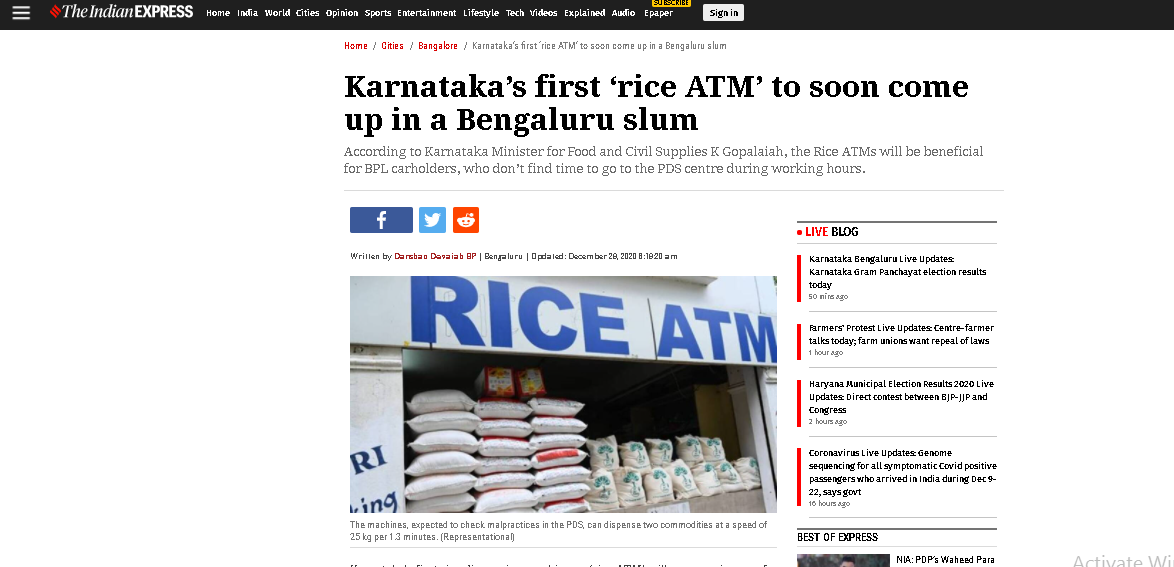 IndianExpress run an article about the launching of the Rice ATM in India (Photo: Captured)
As reported by Indian Express, the first Rice ATM was installed in Bengaluru in late December, becoming Karnataka's first rice dispensing machine ever. The initiative is part of the Centre's pilot project 'Annapurti', which is being implemented in close partnership with the United Nation's World Food Programme (WFP).
Automatic grain dispensing machines will also be set up at five locations across five states Karnataka, Uttarakhand, Maharashtra, Uttar Pradesh and Haryana. These machines, expected to check malpractices in the PDS, can dispense two commodities at a speed of 25 kg per 1.3 minutes. Each of these dispensers has a built-in storage capacity of 200-500 kg.
The minister said that Rice ATMs will be beneficial for members of a Below Poverty Line household (BFL) carholders, who don't find time to go to the PDS centre during working hours.
To make Rice ATM's convenient for public usage, the government is also considering a smart card or a biometric system similar to bank ATMs.
Vietnam's Rice ATM (Video: Vietnamnet)
Earlier in May, Indonesia also replicated Vietnam's Rice ATM to distribute the staple to its citizens.
The Rice ATM also made a debut in the Timor-Leste late May. The machine has a distribution capacity to 3,000-4,000 people/day and could be installed and put into service immediately upon arrival.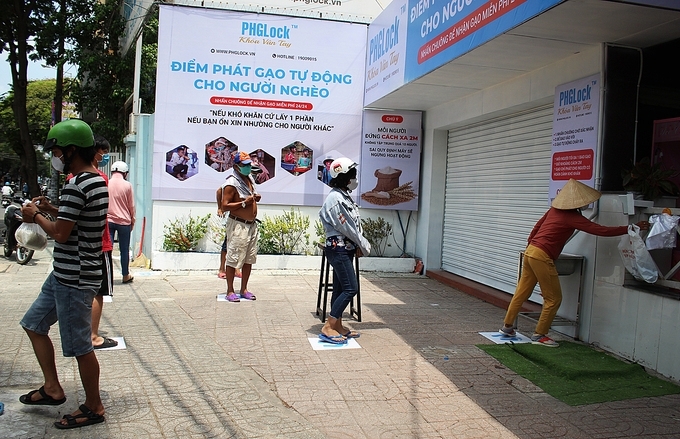 Vietnamese people waiting in line for their turn to get rice from the rice dispensing machine (Photo: VNE)
The Rice ATM, which made a debut in Ho Chi Minh City in early April, was quick to be multiplied and installed across Vietnam.
For the past month, the novel model has been automatically dispensing free rice 24/7 to people badly affected by the COVID 19 pandemic, drawing praise and support nationwide. Tons of rice have been given freely to the poor across the country daily.
The number of Rice ATM and their operation time have, however, been reduced since late April when Vietnam ended its prolonged social distancing period, "as people could come back to normal life at that time", according to Tuan Anh. As of now, Vietnamese citizens can still receive one free bag of rice on a weekly or monthly basis.
The rice dispenser has made international headlines, with major news agencies like CNN, Reuters, etc., lauded the idea as "it sounds too good to be true".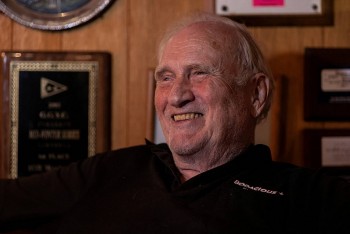 World
Alain Aspect, John F. Clauser, and Anton Zeilinger have won this year's Nobel Prize in physics for their work in quantum mechanics, Sweden's Karolinska Institute announced on Tuesday.