Five Vietnamese Representatives on 'Forbes 30 Under 30 Asia' List
Five Vietnamese representatives entered the list of Under 30 Asia 2022 by Forbes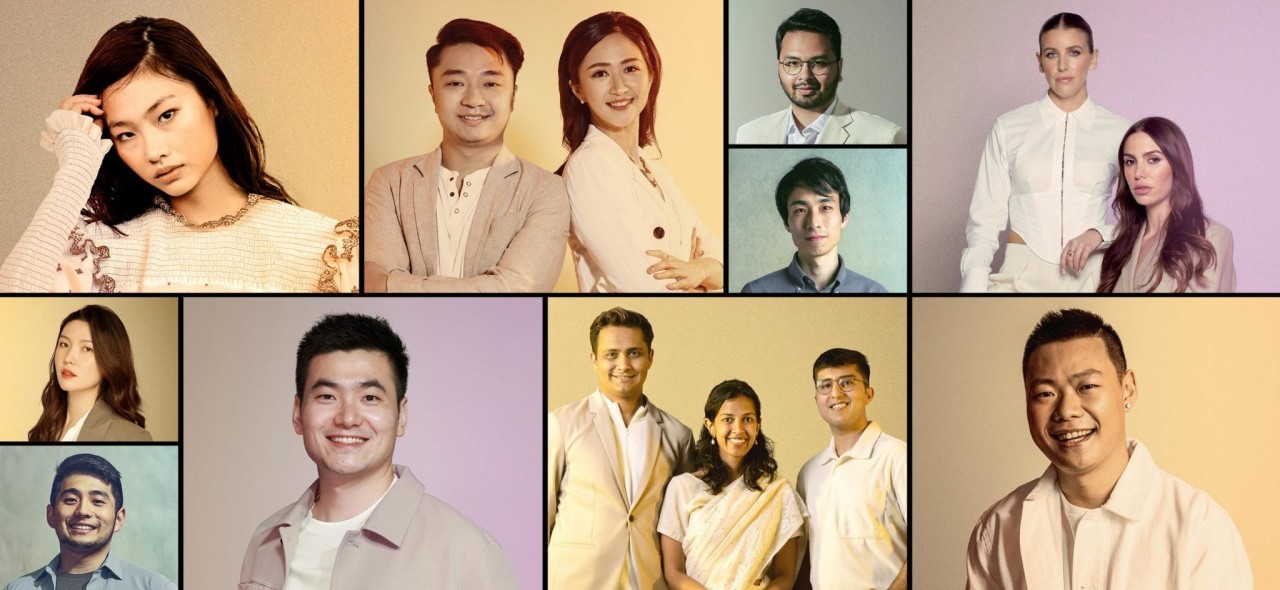 2022 List highlights 300 young entrepreneurs and rising stars who are redefining the future of business and society in Asia. Photo: Forbes
Five Vietnamese representatives have made it to the Forbes "30 Under 30 Asia" list, which features 300 young entrepreneurs, leaders and trailblazers under the age of 30 across the Asia-Pacific.
The seventh edition of the business magazine's annual listing highlights individuals who are "inspiring change and driving innovation in their respective fields" amid the pandemic. They have collectively raised more than US$3.5 billion in funding.
The 2022 list features honorees from 22 countries and territories selected from over 4,000 nominations, a record number for the Asia list. 90 are from Southeast Asia, while India ranks first with 61 honorees. This is followed by Singapore (34), Japan (33), Australia (32), Indonesia (30) and China (28).
The criteria includes demonstration of leadership, how they embody the entrepreneurial spirit that is synonymous with Forbes, and their potential of success in their industry.
Honorees were vetted and selected by a panel of judges in each category, including Rakuten founder Mickey Mikitani, Viu chief executive Janice Lee and TAP Group co-founder Arif Rachmat.
The honorees from Vietnam are: painter Tran Thi Bich Ngoc (The Arts), CEO and Cofounder of Coin98 Finance Nguyen The Vinh (Finance & Venture Capital), Phenikaa MaaS CEO Le Yen Thanh, Deputy General Director of VinBus Nguyen Van Thanh and designer Uyen Tran of TômTex in Industry, Manufacturing & Energy category.
"Tattoo artist Ngoc has been transforming traumatic scars into works of art since 2013, when she was 19," read one entry in Forbes. "While tattooing is still considered taboo in Vietnam, she believes covering up scars with artistic tattoos can be a part of the healing process that empowers people, especially women, to start a happier chapter in their lives."
Nguyen The Vinh is a co-founder of blockchain-based decentralized finance company Coin98, which has raised US$16.5 million in three investment rounds.
Five Vietnamese representatives. From the left: Nguyen The Vinh, Tran Thi Bich Ngoc, Nguyen Van Thanh, Uyen Tran and Le Yen Thanh.
In the industry, manufacturing, and energy category, Le Yen Thanh founded the BusMap Project, a Vietnamese public transit application that evolved into the smart mobility solutions startup Phenikaa MaaS. He has won more than 100 awards nationally and internationally for his programming skills.
Meanwhile, Nguyen Van Thanh has been one of the youngest leaders at Vietnamese multi-sector conglomerate Vingroup after joining its transport subsidiary VinBus in 2019.
Final, textile-material researcher and designer Uyen Tran co-founded New York-based TômTex, which is a completely biobased material created from shell seafood waste or mushrooms. The company has raised US$1.7 million and won the LVMH Innovation Award, CFDA k11 Innovation Award, and Idea Sustainability Award.
Among those featured on this year's list is the No. 1 female golfer in the world Jin Young Ko from South Korea; Chinese Olympic gold-medalist skier Eileen Gu; Australian Max Shand who is the founder of Serenade, a music NFT marketplace; Loh Kean Yew, the first Singaporean to be crowned badminton world champion; China's Zhang Zihao, cofounder of plant milk beverages company Plantag; Rashid Khan, cofounder of India-based conversational AI company Yellow.AI; Japanese skateboarder Sakura Yosozumi and Singapore's Ng Ming Wei, one of Southeast Asia's most popular TikTok creators and founder of Boom Digital Media among others.
Rana Wehbe Watson, Forbes 30 Under 30 Asia Editor, said: "Entrepreneurs and innovators on this year's Forbes 30 Under 30 Asia list are working towards reconnecting Asia, after the disruption and isolation of the Covid-19 pandemic. From innovative ways of delivering e-commerce and online learning services to venturing into the Web3 space, they provide a glimpse into what the region's future may look like."
Previous year, three Vietnamese women are in the 2021 Forbes 30 Under 30 Asia list including Mai Ho and Le Han Tue Lam were named in the financial and venture capital category while Chau Bui, was listed in the arts category.