Floating villa in southern province named at American architecture awards
Am House, the 184-square-meter villa with a thatched roof was named runner-up in the 'Gardens' category of Dwell Design Awards 2020.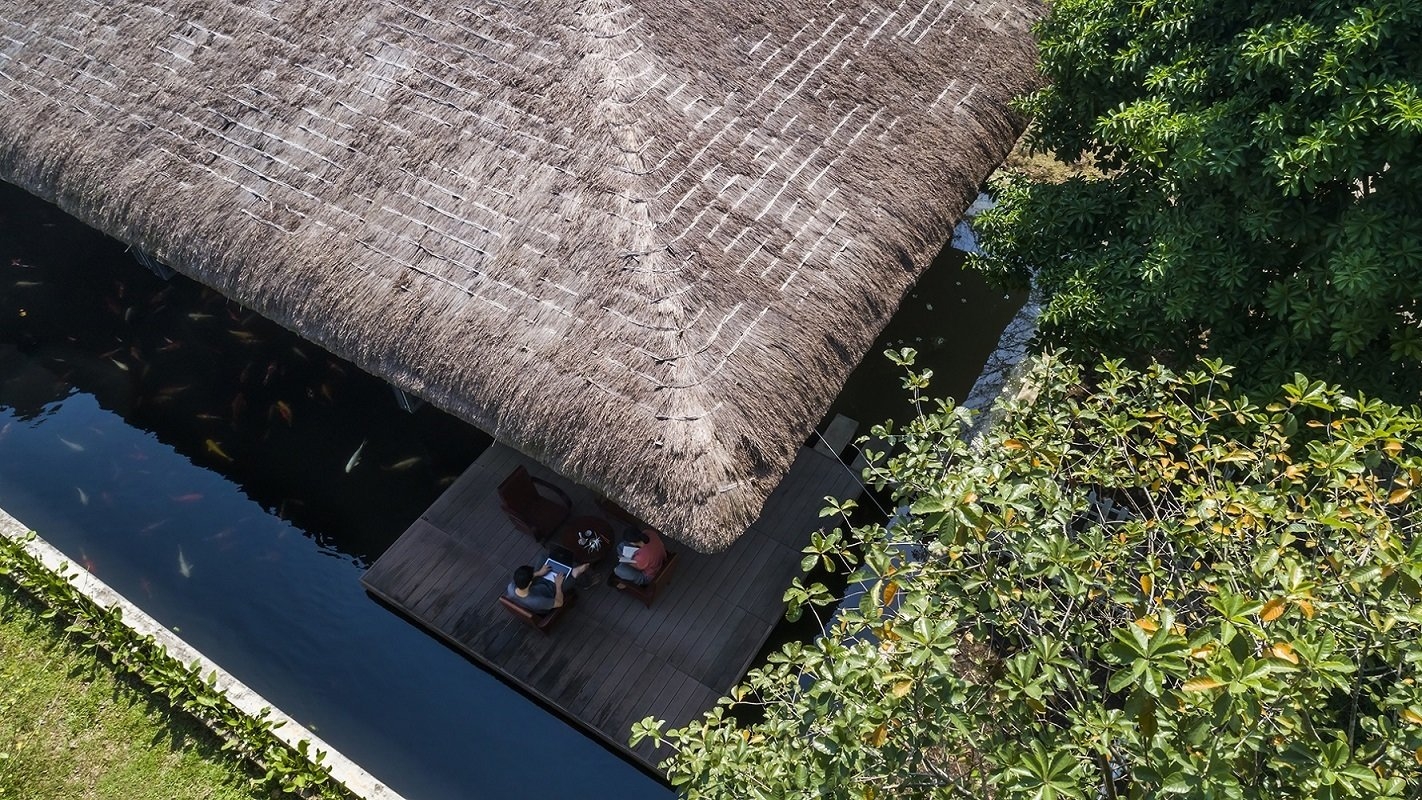 Am House features a private koi pond. Photo by Hiroyuki Oki.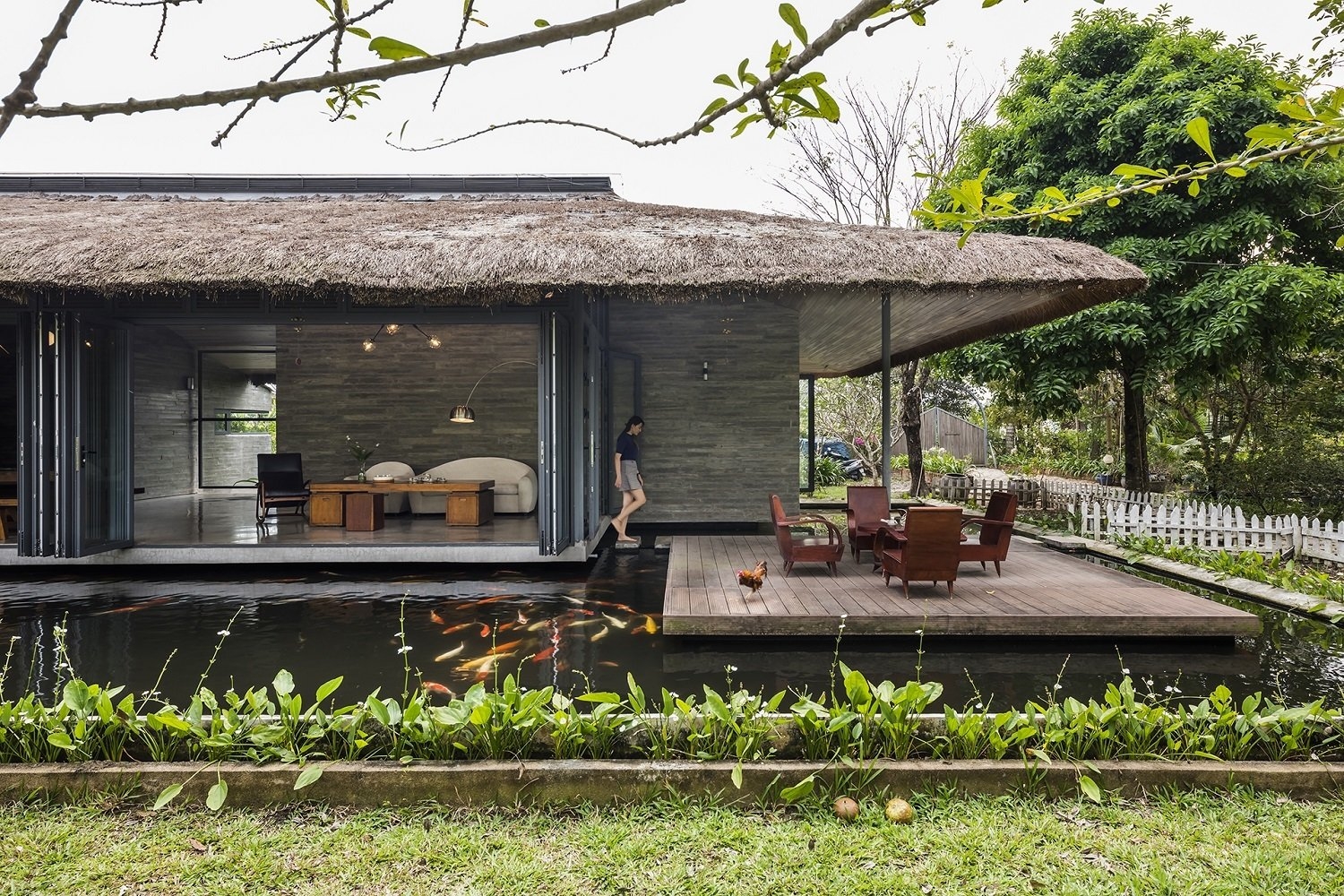 For maximum impact, the three designers sited the home adjacent to a lake, providing expansive views and heat reduction during the day. Photo by Hiroyuki Oki.
Dwell Magazine, based in San Francisco and boasting around 12 million readers worldwide, is a publication dedicated to modern design. Its annual Dwell Design Awards, with eight categories, aims to honor the most inspiring projects that showcase innovative solutions and creative, context-driven design.
Along with the most outstanding projects featured in Dwell Magazine and Dwell.com in 2020, this year's Dwell Design Awards honored the best new work submitted from across eight categories: Dwelling, Renovation, Prefab, Small Space (less than 800 square feet), Garden, Kitchen, Bathroom, and Object.
The residence itself consists of 5 separate blocks that are arranged under a thick thatched roof, each providing unique views into other spaces in the home as well as out onto the landscape beyond. Photo by Hiroyuki Oki.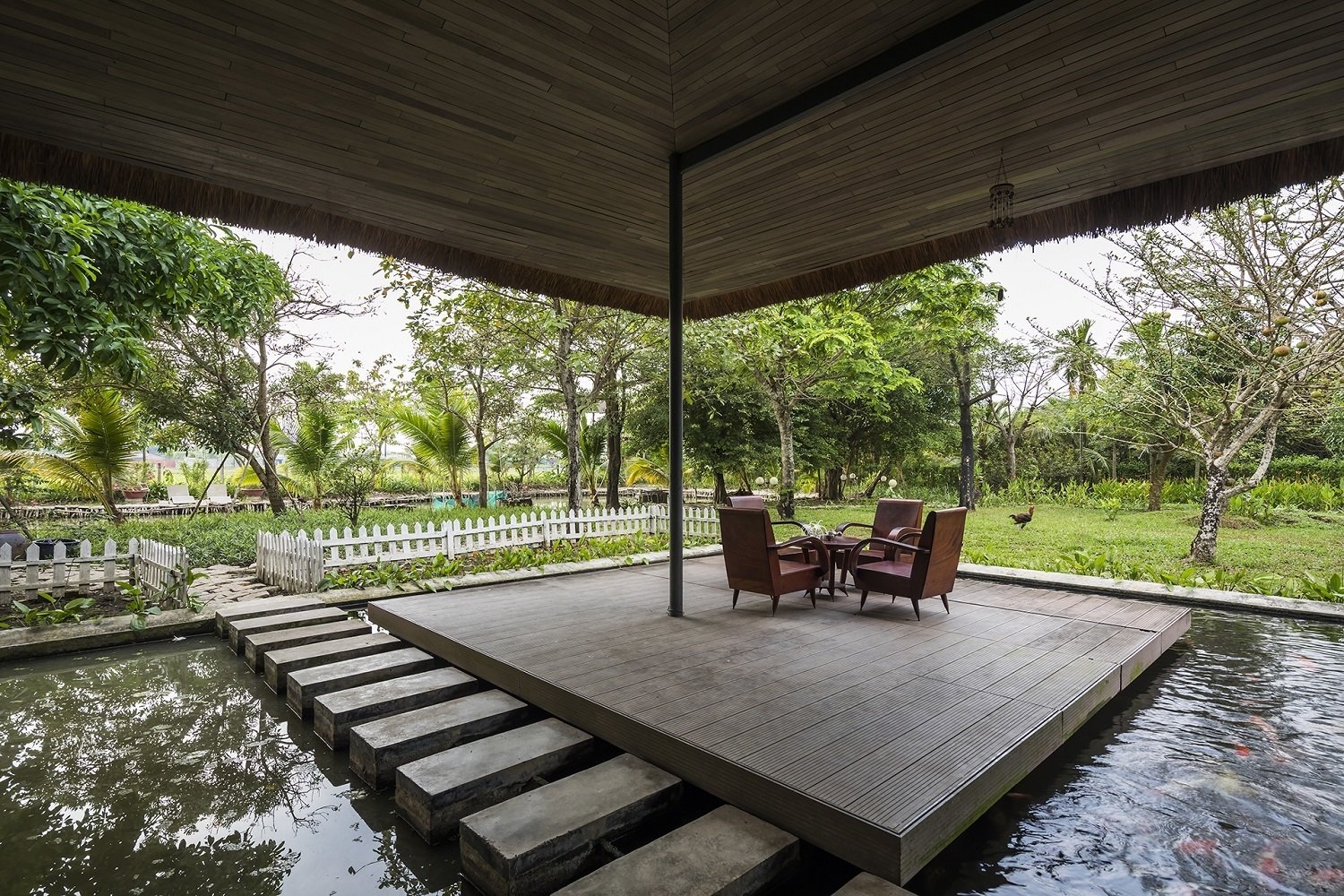 The placement of the structures also promotes natural ventilation and ensures that natural daylight reaches each space. Photo by Hiroyuki Oki.
The villa in southern Long An province was selected by five architecture experts, based on its creative design, use of materials, connection with nature and lifestyle, VnExpress reported.
"Combining neutral tones, natural materials, and indoor/outdoor living, Am House offers a reprieve from the bustle of Ho Chi Minh City," according to award organizers.
The villa, located on a 3,500-square-meter plot, is owned by a marketing director of a large corporation in Ho Chi Minh city, who was looking for respite from the urban rat race.
Three architects Nguyen Huu Duy of AmDesign Architects, Bui The Long of CTA | Creative Architect, and Nguyen Duy of Time Architects cooperated on the five-block villa, its sheet steel roof covered by a signature layer of thatch.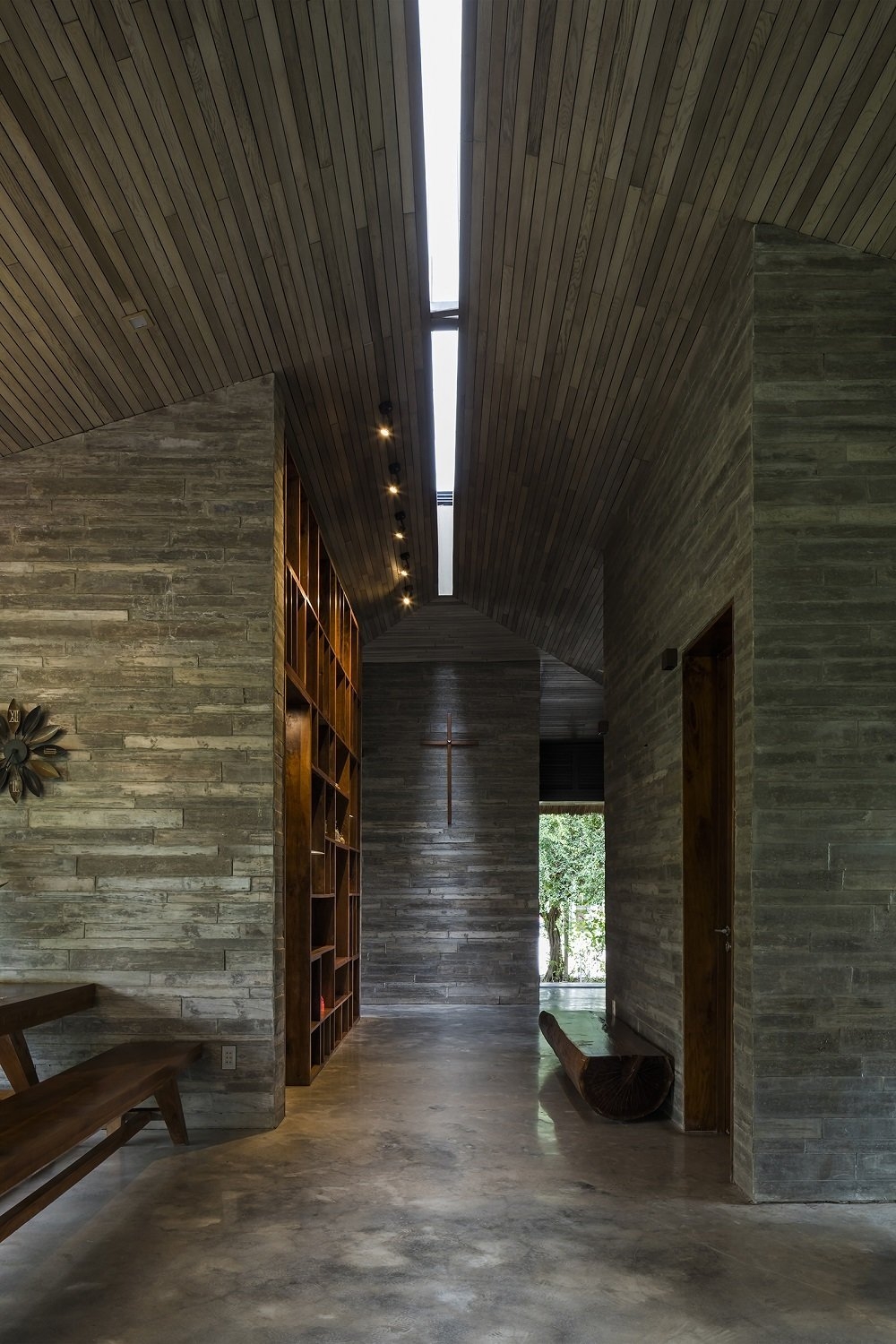 Running through the center of the home is a long, narrow clerestory window that brings in daylight to all spaces and directs the eye upward to the sky, allowing the residents to note the movement of the sun throughout the day. Photo by Hiroyuki Oki.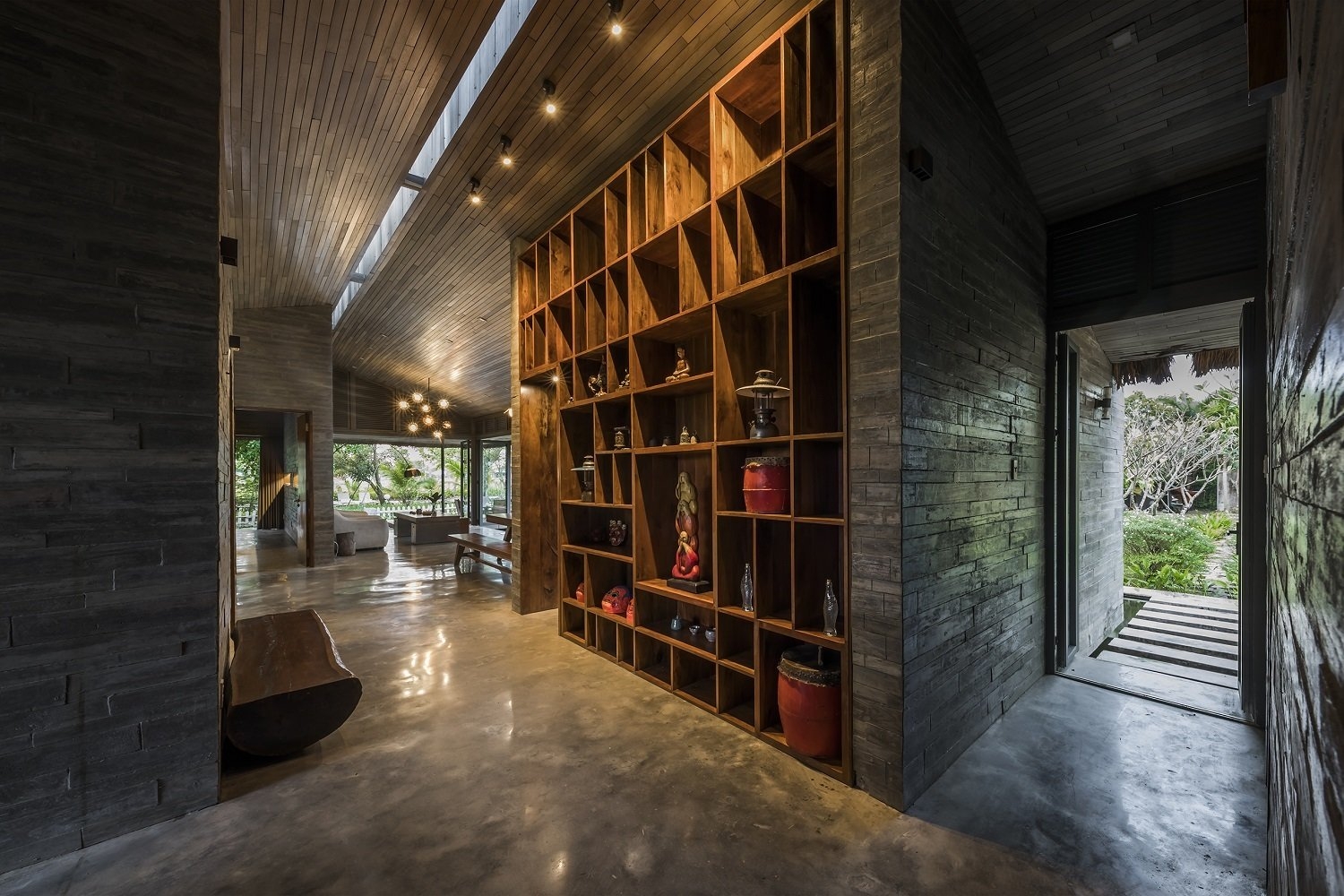 The concrete floor was designed so that it could serve as a final finish, saving costs and also creating a tactile experience when walking across it. Photo by Hiroyuki Oki.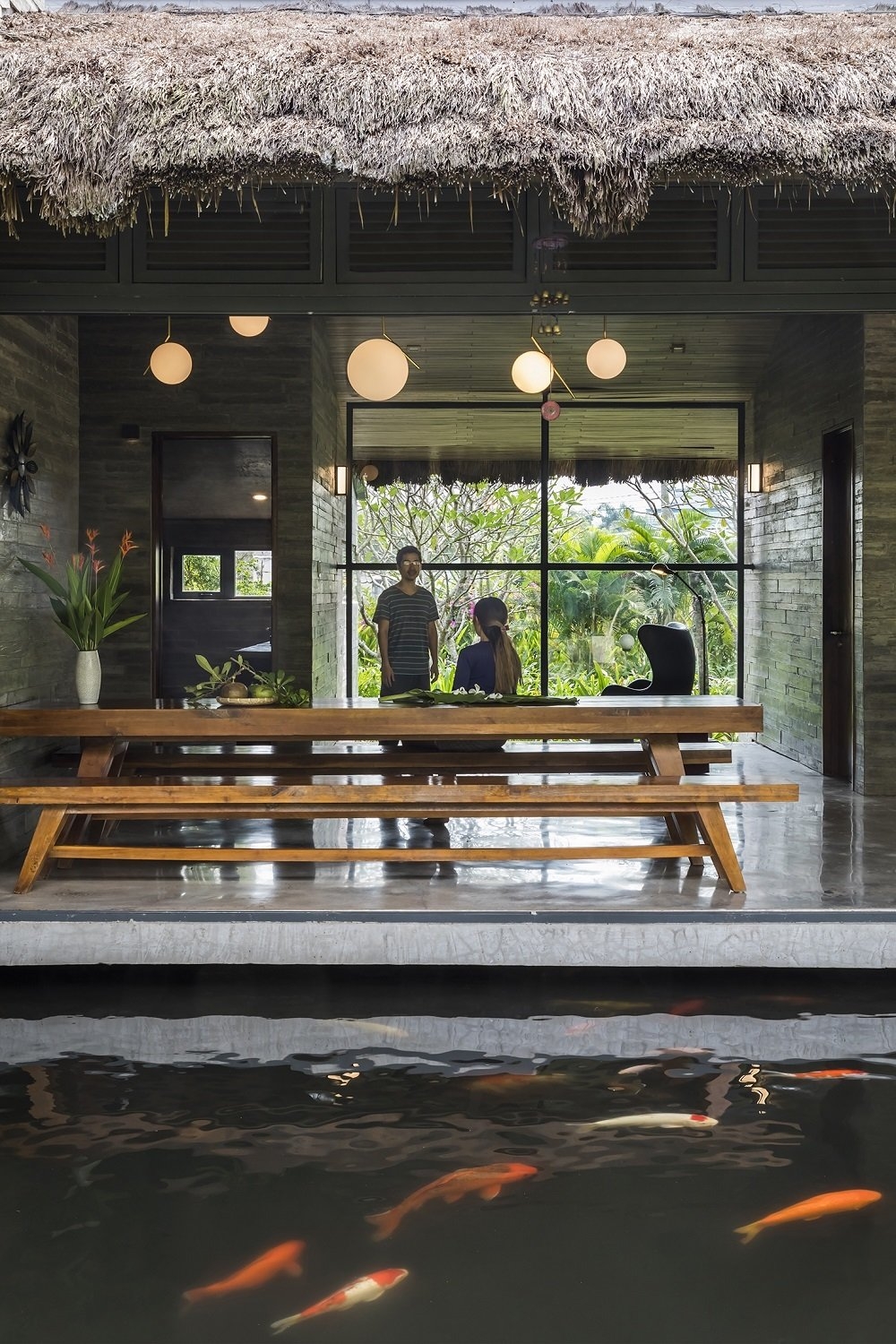 The most exceptional part of the house is its roof, consisting of wood structural supports topped with sheet metal that is then covered by thatch, which is typical of the architectural vernacular of Southwest Vietnam. Photo by Hiroyuki Oki.
"It combines tradition with modern detail, and has the added benefit of acting as insulation and therefore reducing the solar impact to maintain a comfortable indoor temperature," award organizers commented.
Inside, wood ceilings, concrete flooring, and wood-layered walls help reduce the heat on hot summer days.
It cost the owner VND2.5 billion (USD 108,295) to construct and furnish.
In December 2020, Am House was included in the top 100 houses by Archdaily, a leading architectural website./.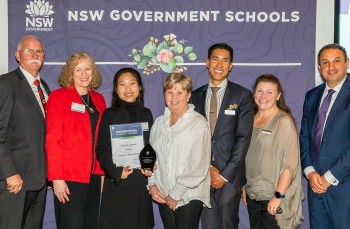 Overseas Vietnamese
The award for international students studying at New South Wales state schools (Australia) honors excellent ones from many countries, including a Vietnamese female student.