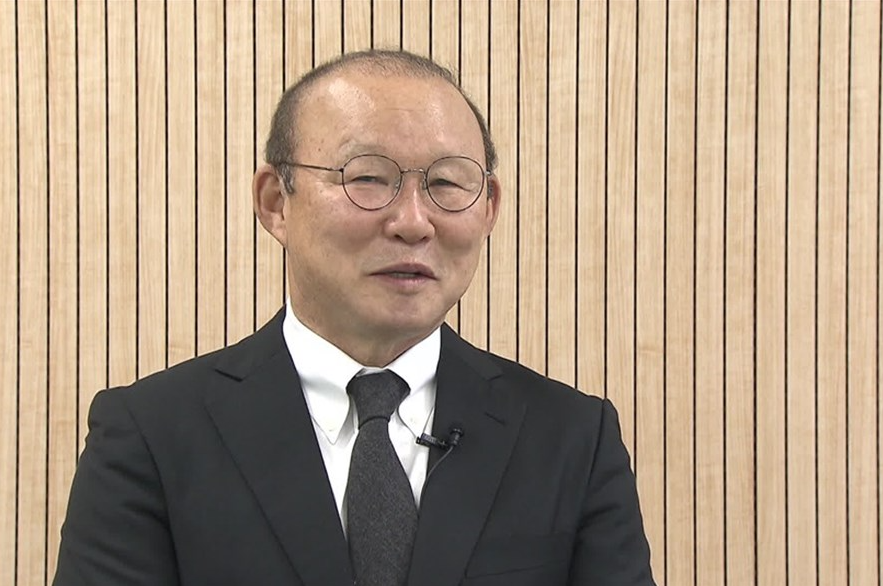 Photo: Lao Dong
Mr. Park Hang-seo returned to Vietnam on March 3. The Korean strategist has 21 quarantine days according to regulations. That means Park will welcome the Lunar New Year of 2021 in the quarantine area.
Park has been with the Vietnamese football team since 2017. Thanks to his coaching, the team has created a series of victories. U22, U23 teams won the SEA Games 2019 Gold Medal and the runner-up of the U23 Asian Championship 2018. Park helped the team to win the AFF Cup 2018, reach the quarterfinals of the Asian Cup 2019 and lead Group G, the World Cup qualifier 2022.
The year 2021 marks a special time for Park Hang-seo because this is the last year in the contract he re-signed with the Vietnam Football Federation (VFF). According to the agreement with VFF in early 2020, he extended the contract for another 2 years and was allowed to extend the term until the end of 2022. Therefore, the 1959-born coach promised to do his best in 2021.
Photo: Lao Dong
"Entering 2021, I think I will never forget my original intention," he told KBS. The glories are now in the past and I will do my best to achieve the better. Like the messages in the medal, I will put my greatest attempt and accept all the results that come".
Park recently received a great honor when a company made him a private medal which will be sold on the market from February 2021. He was the first Korean football coach to be honored in this way. The medal comes with a famous Park's quote: "Don't bow because you have done your best".
It is also a mindset for him in 2021, after spending the Lunar New Year holiday in Vietnam. "This is the final year of the contract, and the two sides can extend another year by 2022," he said. "This year, the team will join many tournaments, and depending on the outcome, we may re-sign with the Vietnam Football Federation. But I don't want to think about the results. With the AFF Cup or the SEA Games, the team won gloriously. I will work with the highest spirit and attitude to accept challenges ".
In addition to these two major tournaments, the Korean coach also has a high determination in the World Cup qualifying round of 2022. Vietnam's team is at the top of the table and is full of opportunities for the first time to register its name in the final qualifying round. Another historic milestone is waiting for Park Hang-seo to establish with Vietnamese football.
"Vietnam is at the top of the list, but we cannot be assured. Teams like the UAE and Malaysia are strengthening with naturalized players. We can't do that, but I believe we can still fulfill our goals," said Park.
Valerie Mai