Foreign Media hail Vietnam's Booming Economy
A number of foreign news agencies and media groups have hailed Vietnam's booming economy with a GDP growth rate of 8.02% this year, VNA reported.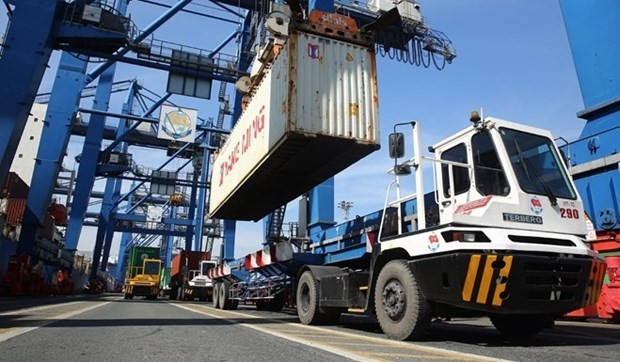 Illustrative image. Photo: VNA
Singapore's Straits Times commented that Vietnam's economy grew at the fastest pace in Asia this year. The US's CNN called it the fastest growth rate since 1997 while the UK's BBC stressed that it was the highest growth posted from 2011-2022, the main driver of which was the export sector and strong retail sales.
The figure was released amid concerns about the global economic slowdown and its impact on export demand from Vietnam, a major producer of apparel, footwear and electronics for major international brands.
Russia's Sputnik news agency said thanks to this miraculous economic growth, low inflation, booming imports-exports, political stability and brilliant diplomatic successes, Vietnam had emerged as one of the rare spotlights in the gloomy landscape of recession and crisis covering the world.
It quoted the World Trade Organisation (WTO) ranking as saying that Vietnam has continuously been named in the group of 30 countries and territories with the biggest trade value globally. In particular, while many ASEAN countries have not moved up in the rankings in recent years, Vietnam has leapt with total trade value of over USD 700 billion this year.
Bloomberg said Vietnam's economy grew faster than expected this year, signaling momentum towards a recovery following the pandemic.
The better-than-expected showing gives Vietnam's central bank the space to wait-and-watch before deciding to pivot monetary policy away from tightening, it added.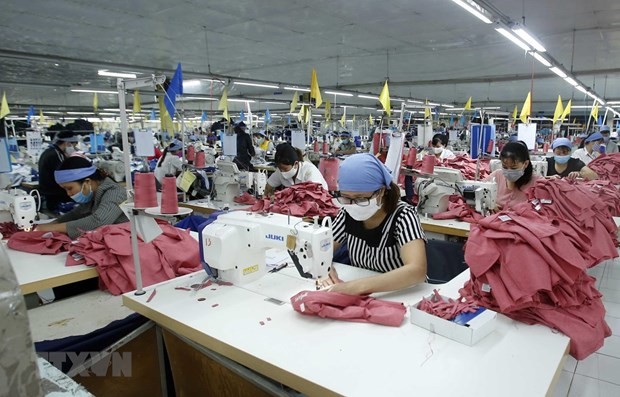 Illustrative image. Photo: VNA
According to Reuters and Hong Kong's Asia Financial, though the economy in 2022 grew at the fastest pace in many years, economists warned it is facing headwinds ahead, with weakening global demand having already impacted shipments.
The full-year data showed that the US remained Vietnam's biggest importer, with an estimated turnover of USD 109 billion. Meanwhile, China is the biggest seller to Vietnam, with estimated sales worth more than USD 119 billion. In 2022, it is estimated that Vietnam had a trade surplus of USD 11.2 billion, higher than the USD 3.32 billion recorded in the previous year.
Meanwhile, Country Director of the Asian Development Bank (ADB) in Vietnam Andrew Jeffries has attributed Vietnam's economic growth in 2022 to a strong performance across sectors.
"A strong performance across sectors boosted Vietnam's economy and it expanded by 8.8% in the first three quarters of 2022," he said at the Vietnam Economic Forum in Hanoi on December 17.
He noted that Vietnam's export boom continued on revived global demand and rising global community prices, adding exports grew by 13% year-on-year and imports grew expanded by 10% year-on-year, resulting in a trade surplus of USD 10.6 billion in the first 11 months of 2022.
Disbursements of foreign direct investment increased by 7.8% year-on-year, estimated at USD 7.7 billion, the highest disbursement in five years. Domestic consumption in November was up 2.6% from the previous month and up 17.5% over the same period last year, according to the official.
Normalised mobility boosted domestic tourism, reaching nearly 100 million domestic visitors in the first 11 months, higher than the pre-Covid period, he said, highlighting a return of international tourists this year.
"With these positive development, our growth forecast for 2022 for Vietnam is adjusted up to 7.5%," he emphasised.
According to Jeffries, the ADB has adjusted down its forecast for Vietnam in 2023 from 6.7% to 6.3% due to some external factors as high inflation in the US and other advanced economies, though slightly abating in November 2022, could prolong the current monetary tightening cycle. Even worse, the appreciating US dollar as the result of the FED monetary tightening could continue to put depreciating pressure on the Vietnamese currency, creating inflationary pressure, and putting pressure on the foreign reserves.
Growth deceleration in China also impacts Vietnam's economic prospects in 2023, and the worsening situation in Russia and Ukraine could renew surges in commodity prices, further stoking global inflation and inducing further monetary tightening.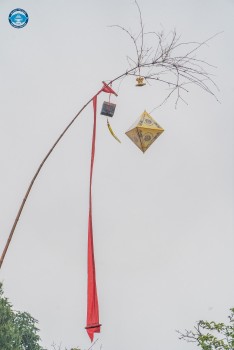 Viet's Home
In the past, the Neu pole (a tall bamboo pole with red garment strips used to ward off evil spirits during the lunar New Year) lowering ceremony at the royal palace of the Nguyen Dynasty was performed to mark the end of the New Year holiday and prepare to enter a new working year.