Four Most Alluring Cloud Hunting Spots In Ha Giang
If you are looking for a thrilling yet romantic and adventurous experience, cloud-hunting in Ha Giang is definitely a must-try.
Ha Giang province is one of the most adventurous destinations in the country. Filled with beautiful karst mountains, steep mountain passes, winding roads, and foggy villages. The province is home to a wide variety of local ethnic minorities who still preserve their traditional culture and lifestyle. The remote areas offer an experience like no other, the cultural diversity and unique, beautiful landscapes remain pure and authentic.
Located on the borderland of the country, Ha Giang is best known for its winding pathways and fields of flaming red buckwheat flowers. But only a few truly know the real beauty of Ha Giang, which is a wonderful place for cloud-hunting enthusiasts.
Nothing can compare to the overwhelming and exciting feeling that you get when you stand on the tall mountain, looking down at the vast green rice fields and charming rivers flowing through the land. Besides, cloud-hunting in Ha Giang will be a once-in-a-lifetime experience that you will never forget.
Ma Pi Leng Pass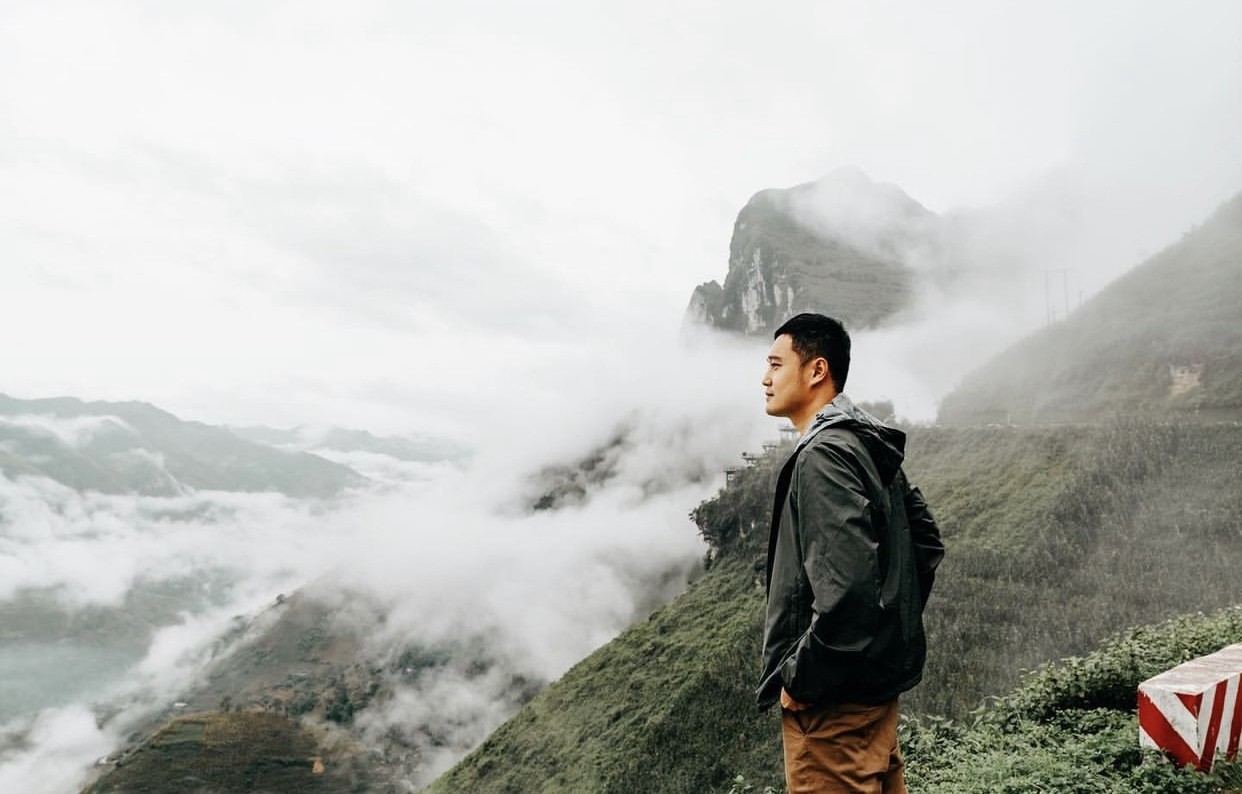 Photo: @Quangvinh
Considered one of the 'four great peaks' in the northern mountains of Vietnam, the Ma Pi Leng pass is a rugged and challenging pass about 20 km long. From the top of the pass, visitors can enjoy the panoramic view of the Dong Van Stone Plateau.
The Ma Pi Leng pass is the most impressive mountain pass in Vietnam at 1,500 meters. It is located between Dong Van and Meo Vac, two cities in the far north of Vietnam in Ha Giang province, close to the border with China. It is the most amazing mountain road in all of Vietnam.
Photo: @Quangvinh
Ma Pi Leng Pass amazes tourists for its winding pathway on one side the tall mountain walls and a deep abyss on the other. When the thick layers of fog slowly dissipate, the dream world is revealed. At this moment, steep and dangerous cat-eared stones with all kinds of strange shapes slowly appear through the veils in harmony with the vast, blue sky. This place is loved by many tourists and adventurous wanderers who want to seek new challenges.
The sea of thick, "fluffy-looking" white clouds floating in the sky will bring the tourists into a dreamy, fairytale-like land that feels surreal. They will be able to get a wonderful panoramic view of the tall, majestic mountains, the scary deep abyss, and the emerald green Nho Que river hidden beneath the layers of clouds.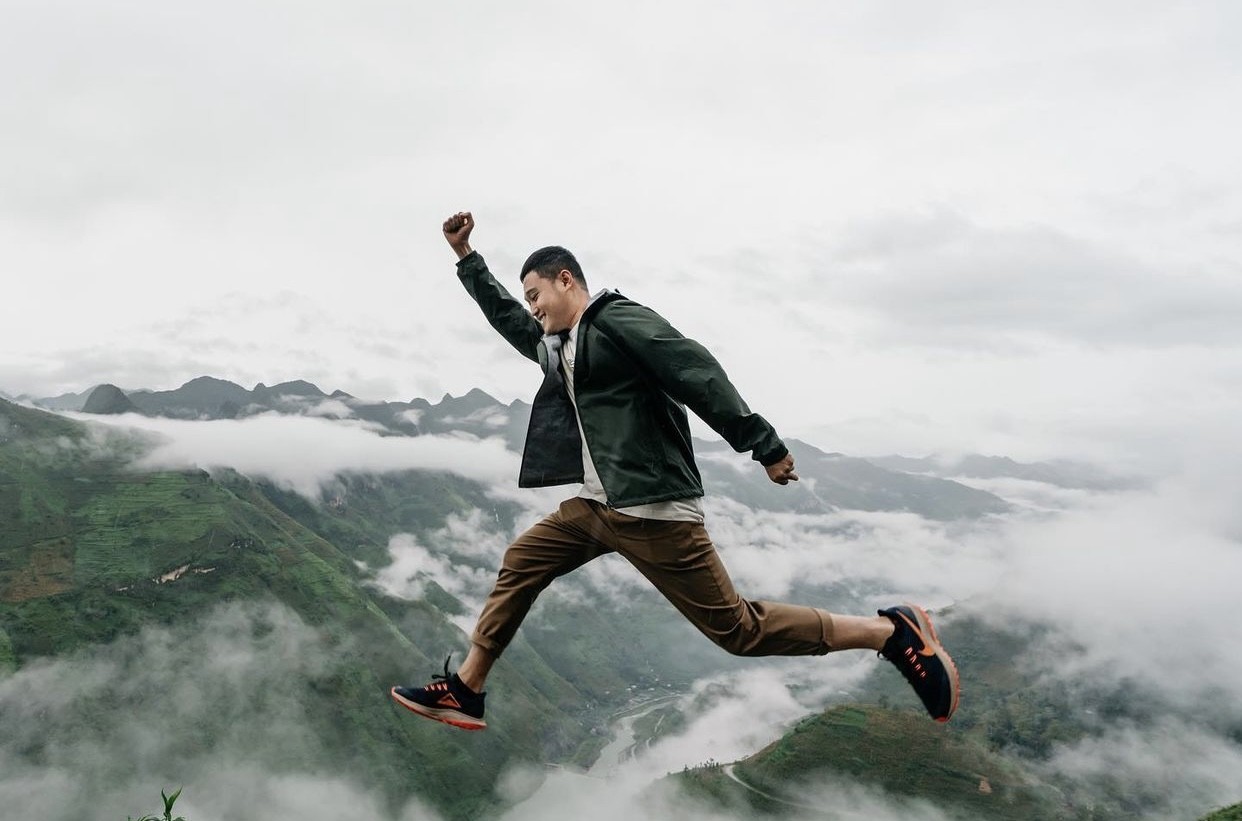 Photo: @Quangvinh
The best travel time for Ma Pi Leng Pass is during the dry season from October to February. However, this is also winter, so it can be very cold. You can expect rain and fog all year round because you are higher up in the mountains. Try to avoid these days if you have the time because it is less safe and you have a chance that you will not see anything.
Dong Van Karst Plateau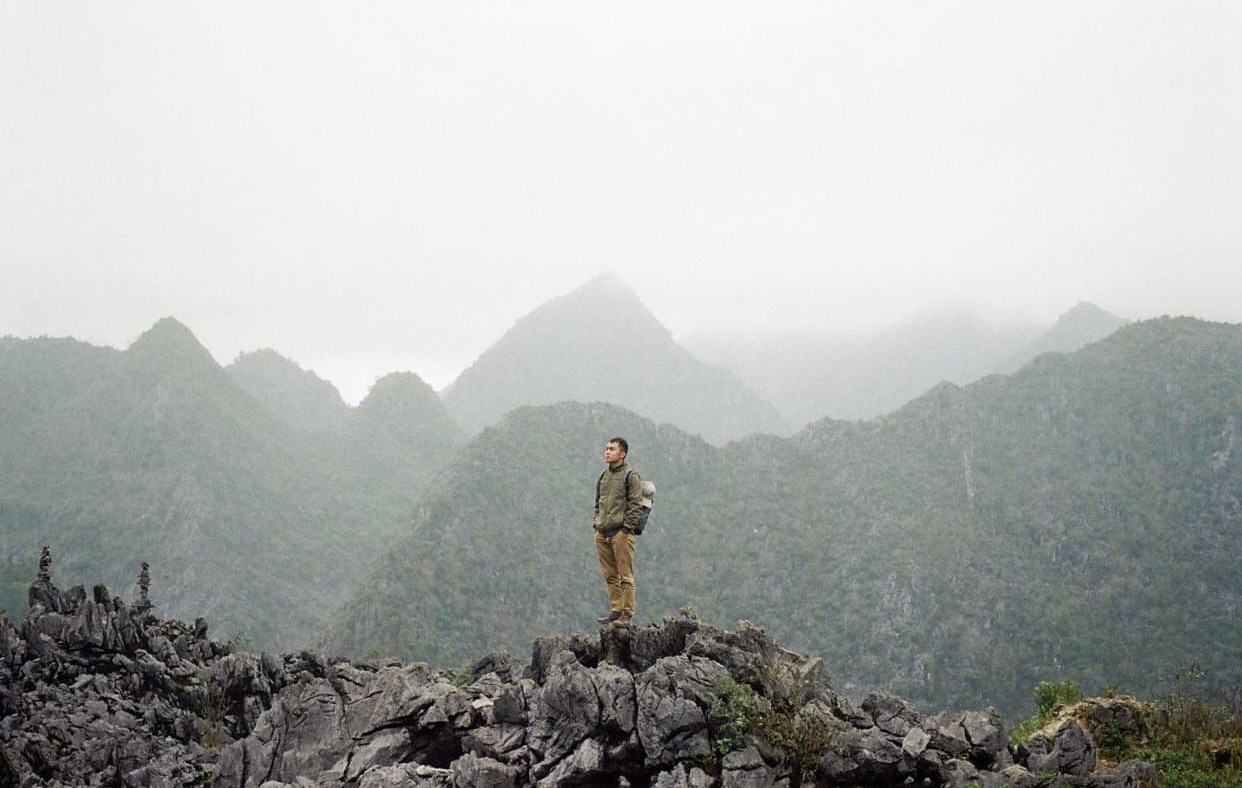 Photo: @re.greet
Dong Van Karst Plateau Geopark is one of the most famous attractions in Ha Giang Province. It features a vast area of limestone, spectacular mountain scenery, and the richness, and uniqueness of ethnic minorities' cultures.
Dong Van Karst Plateau Geopark was recognized as one of the 77 geological parks in the world by UNESCO's Global Geoparks Network in 2010 and became Vietnam's first geological park. Located about 1,400 – 1,600 meters above sea level, Dong Van Rock Plateau is formed by narrow valleys alternating with rocky mountain ranges in the north of Viet Nam.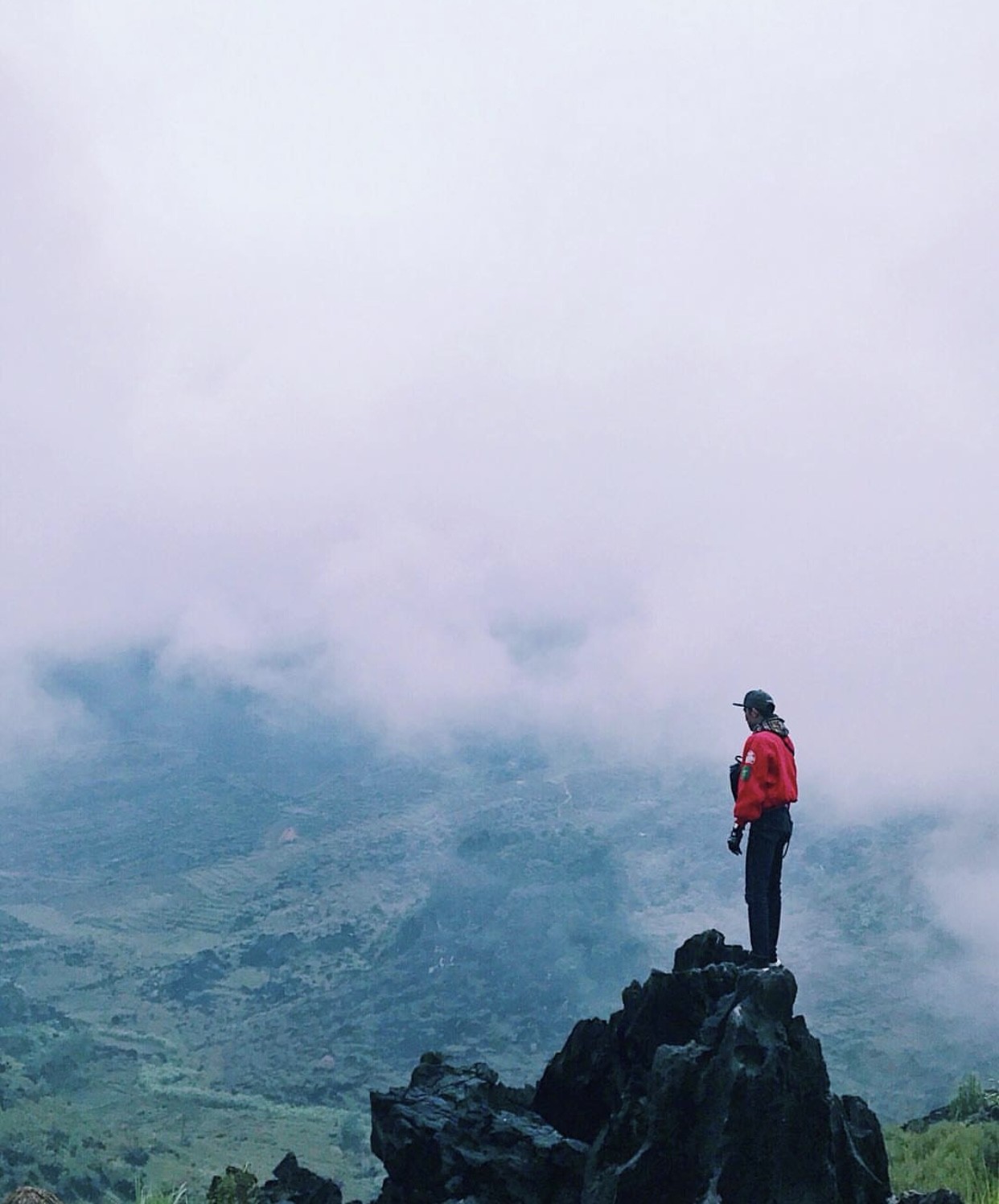 Photo: @dotuan
Located just about 300 km from Hanoi, Dong Van Karst Plateau, with its wild, dreamy beauty, is considered the "gray heaven" of Ha Giang.
It can be challenging for inexperienced travelers to climb the rough, steep rocks of this place, but you will be deeply amazed by the majestic and alluring view of the sea of clouds, and the natural scenery hidden below them.
You can also enjoy some delicious grilled pork sticks from the ethnic people while sightseeing. Hot sweet potatoes, a stick of grilled pork, and hot cocoa can make you feel warmer on a cold morning.
Chieu Lau Thi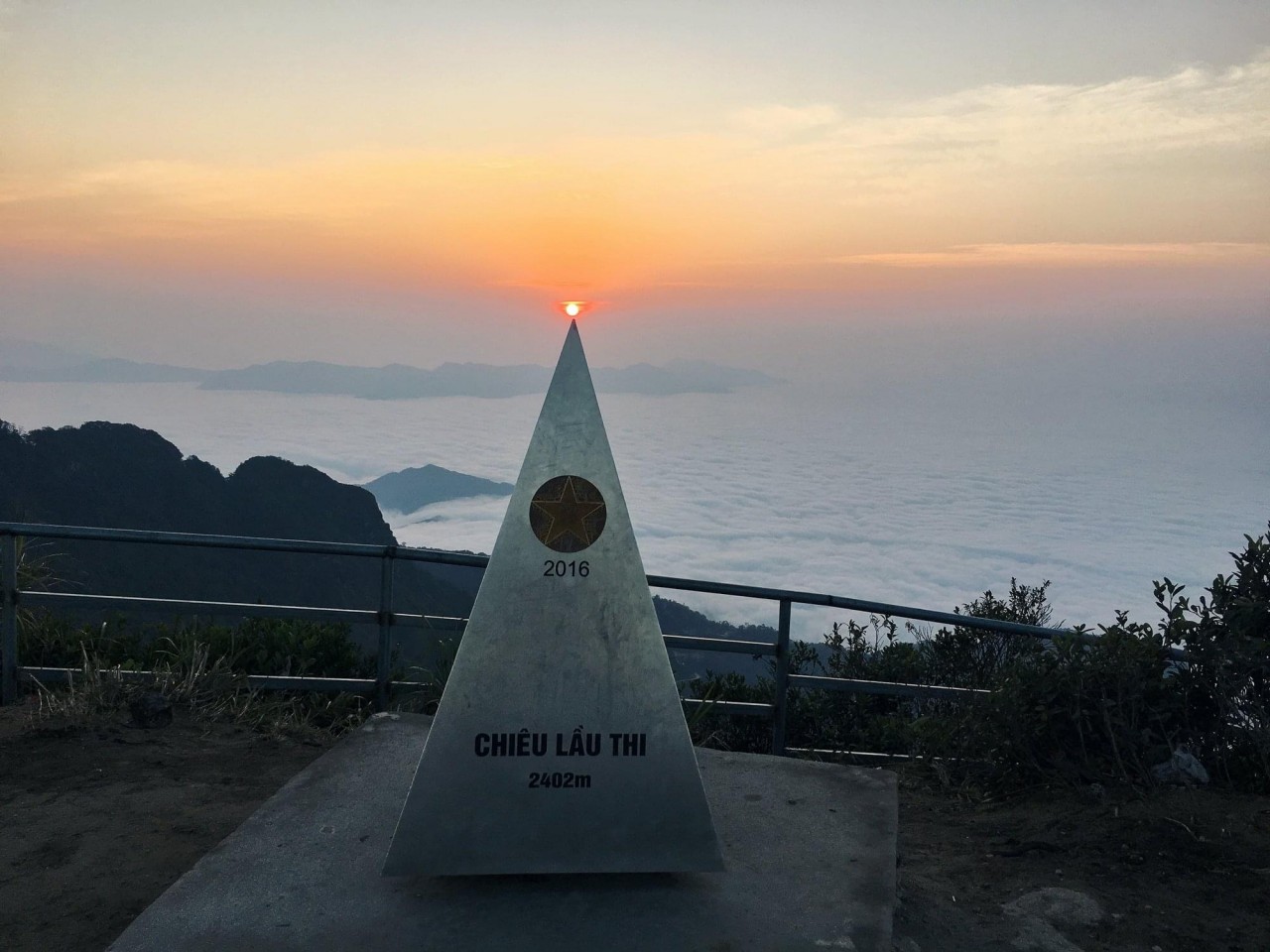 Photo: TTVN
Chieu Lau Thi Peak (or Kieu Lieu Ti) is located in the Tay Con Linh range, in the territory of Tan Minh and Chien Thang villages (Ho Thau commune, Hoang Su Phi district). This is the second highest mountain in Ha Giang Province, with an altitude of 2402m above sea level. In the local language, Chieu Lau Thi means 9 stairs indicating the way to the top of the mountain - built from stone steps.
From Hanoi, you can travel by car to Hoang Su Phi, then hike a motorbike to go for more than 40 kilometers to reach the foot of Chieu Lau Thi mountain. It will take you more than 3 hours to conquer Chieu Lau Thi peak as the terrain is complicated and dangerous, just as challenging as climbing the Fansipan of Lao Cai. On your way to the peak, you can discover many interesting and beautiful things you have never seen before. To reach the top, conquerors need to trek up the steep stone steps about 800m long.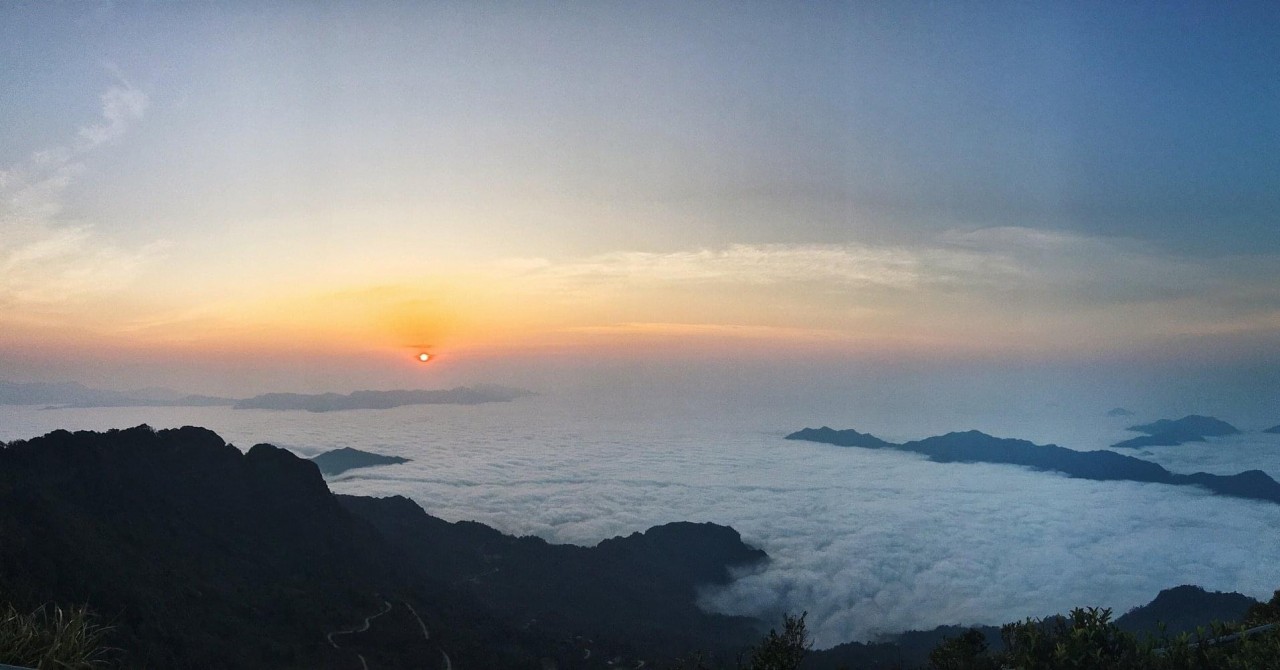 Photo: @Phan Tuan
The best moment is when you reach the peak of victory. The thick, floating white clouds surround all four sides, and the cloud hunters are delighted to capture the most precious moments with their camera lenses, or just simply sit there and admire the dreamy beauty around them.
Cloud hunting in Chieu Lau Phi, you can have a chance to capture the mesmerizing panoramic view of Hoang Su Phi, Xin Man, and Bac Quang. Each time, you will have a unique visual experience.
Photo: @Phan Tuan
Chin Khoanh Pass
Chin Khoanh Pass – Ha Giang is truly the most majestic pass in the North of Vietnam. Although it is the most dangerous pass with unexpected turns, this is still the destination that many adventurous lovers desire to conquer.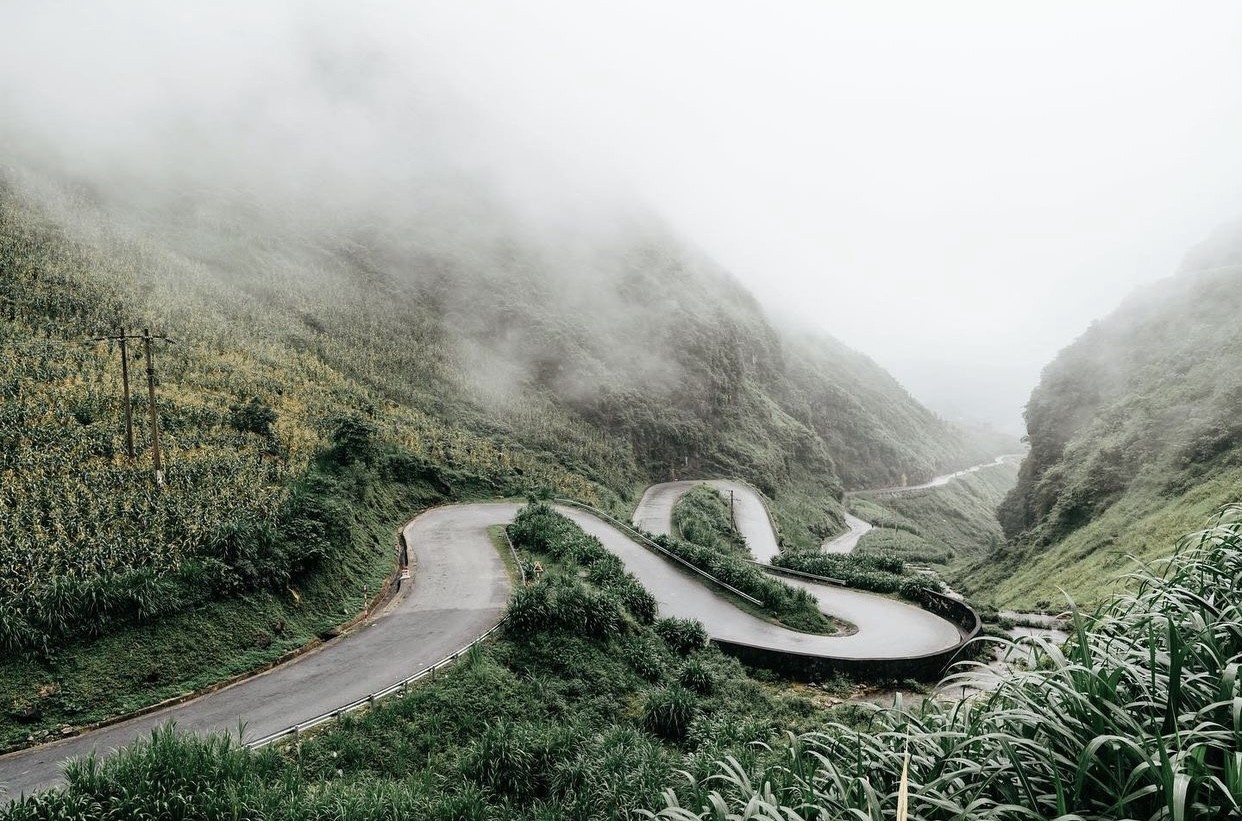 Photo: @Quangvinh
Looking down from the pass, you will witness the extraordinary scenery of mountains, rivers, and majestic terraced rice fields, combined with the vast, blue sky. You will soon feel like you are stepping into a magical fairyland.
What to know before booking your cloud-hunting trip to Ha Giang
If you are preparing a journey to Ha Giang to enjoy cloud hunting, get up early to reach the destination in time to see the clouds. The road to the hunting spots is often located far from the center, so it is best to get up around 4 – 5 am to get ready and prepare the necessary items before starting your trip.
If you are afraid of losing the way, remember to look up the map carefully first or ask the locals for the correct direction to get to your destination.
Wear warm clothes in the early morning, as the weather can be cold and froggy.
Remember to charge your phone and camera fully, and check the memory storage of your devices in case you run out of storage space for your pictures or videos.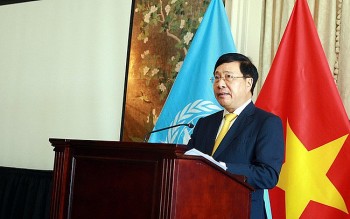 Friendship
Deputy Prime Minister Pham Binh Minh has asserted Vietnam's strong support for and commitment to the UN's role in leading and coordinating multilateral efforts to respond to global challenges.