Four Most Beautiful Destinations That You Should Not Miss In Yen Bai
Yen Bai is famous for pristine, tranquil, and charming natural beauty with many popular destinations such as Mu Cang Chai terraced fields, Suoi Giang, Thac Ba lake. Tourists will have a chance to marvel at the attractive scenery of the place, immerse themselves in the colorful festivals, and learn many interesting things about the life of the locals and long-standing cultural traditions here.
Yen Bai Province is located at the gateway to North-West Vietnam and is still a new destination for foreign tourists. This place is an agricultural-based province but has much potential to develop tourism. In recent years, more and more adventure tourists and photographers have come there and taken photos to reveal Yen Bai with the stunning beauty of the rice terraces, breathtaking rugged mountains, and evergreen tea plantations. In addition, they are attracted by the diversity of local ethnic minorities whose life has remained unchanged for centuries, the fresh hill stations whose climate remains almost unchanged all year round.
1. Mu Cang Chai terraced fields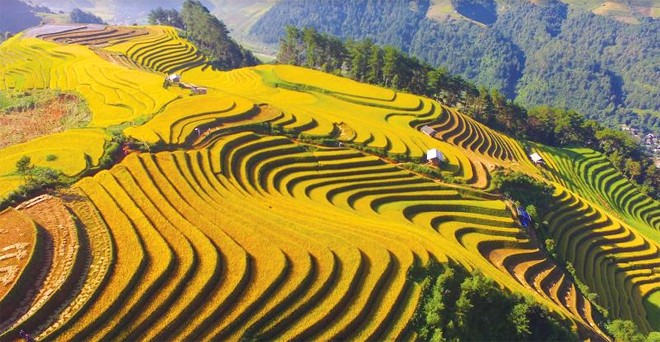 Photo: Bao Yen Bai
The first destination that tourists visit when they come to Yen Bai is the beautiful Mu Cang Chai terraced fields. Coming to this place, you will soon be astonished by the alluring beauty and richness of nature, the uniqueness of culture, and the warmth and friendliness of the local people living here. It can be said that Mu Cang Chai is the first and foremost reason for people to come to Yen Bai due to its stunning rice terraces and captivating mountains. The district is home to about 2,200 hectares of terraced rice fields, with 70% situated in three communes: La Pan Tan, Che Cu Nha, and De Su Phinh.
Being ranked as a national relic site in 2007 by the Ministry of Culture, Sports, and Tourism, rice terraces in Mu Cang Chai have been recognized as one of the unique landscapes of Vietnam.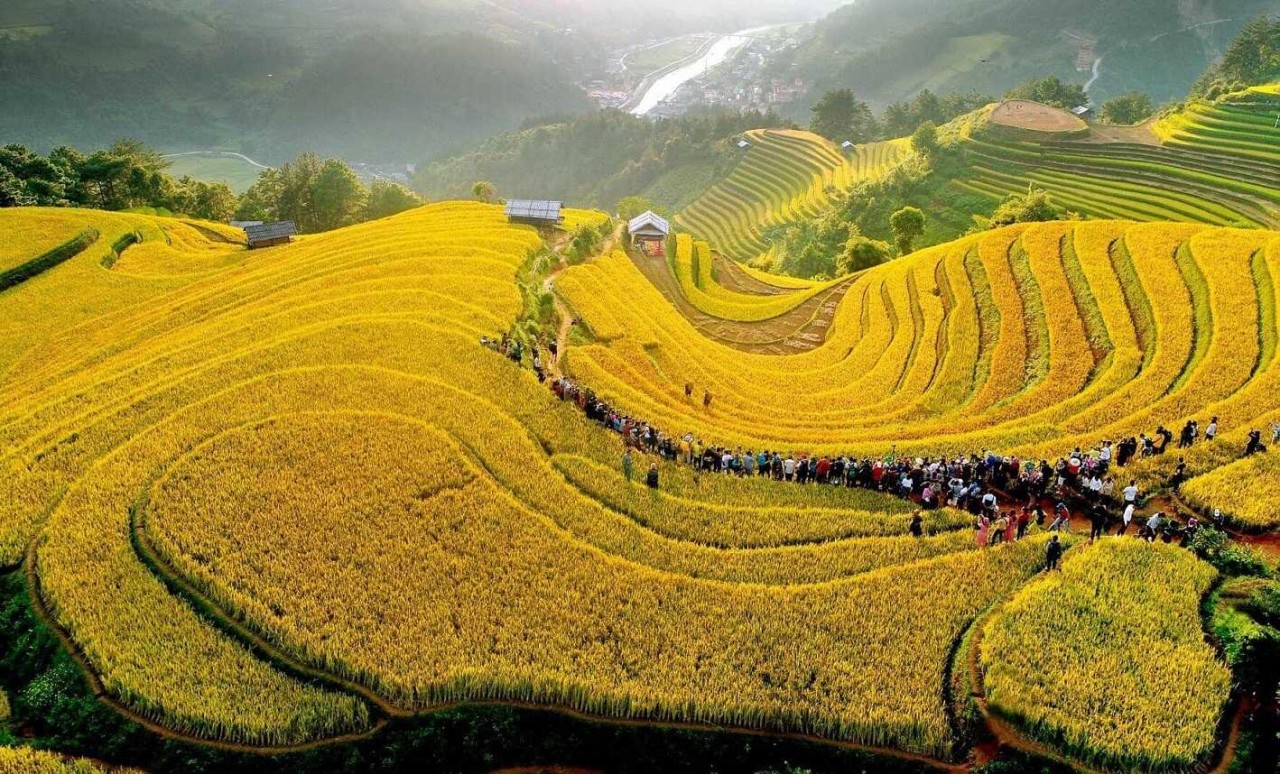 Photo: VietnamNet
The terraced fields in Mu Cang Chai are wonderful works full of creativity from the skillful hands of the Mong ethnic people. Coming to Mu Cang Chai in the springtime, tourists will have a chance to capture the majestic panoramic view of the green rice fields, and the blooming flowers under the clear blue sky. The most ideal time to visit Mu Cang Chai is in September and October when many people flock here to witness the ripening rice season that creates stunning and magnificent scenery like a fairytale land.
Another period to view the spectacular scenes of these terraces is the pouring water season in May. When summer rains appear in this mountainous area, locals make use of water led from the top of mountains to fall into their terrace fields. This creates gigantic sparkling mirrors that reflect the blue sky and floating white clouds. During this season, tourists can see lots of old-traditional activities of local people doing farm work, such as: plowing to harrowing on the field with water buffalos, replanting rice, and fertilizing their fields.
2. Muong Lo Valley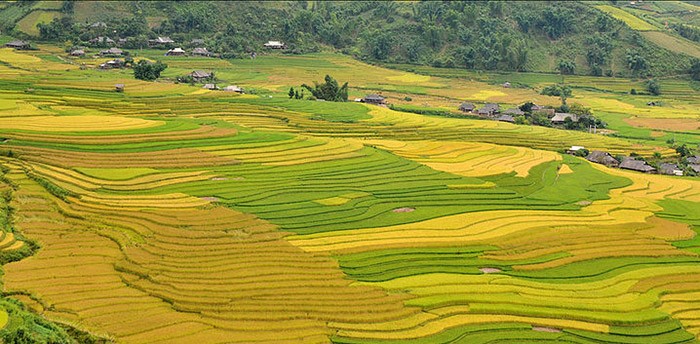 Photo: Yong
From Yen Bai, tourists can follow Highway 23 about 8 kilometers to the West to reach Muong Lo Hill, which is located in Nghia Lo town and Van Chan district with the vast green valley that seems to last forever. Among the four largest valleys that are famous for their majestic beauty and cool atmosphere in the Northwest of Vietnam, Muong Lo attracts tourists with its authentic cultural charm and breathtaking natural landscapes. From the above, Muong Lo Valley looks like a huge pan, which is surrounded by tall mountains and thick layers of floating white clouds.
Coming to Muong Lo, you will be deeply impressed by the golden color of the rice fields, the beautiful autumn afternoon sun, the lovely stilt houses hidden behind the clouds of the morning dew, and learn more about the peaceful and slow life of the local villagers, and enjoy the best and most delicious traditional dishes such as smoked meat, five-colored sticky rice, or specialties made from insects and moss.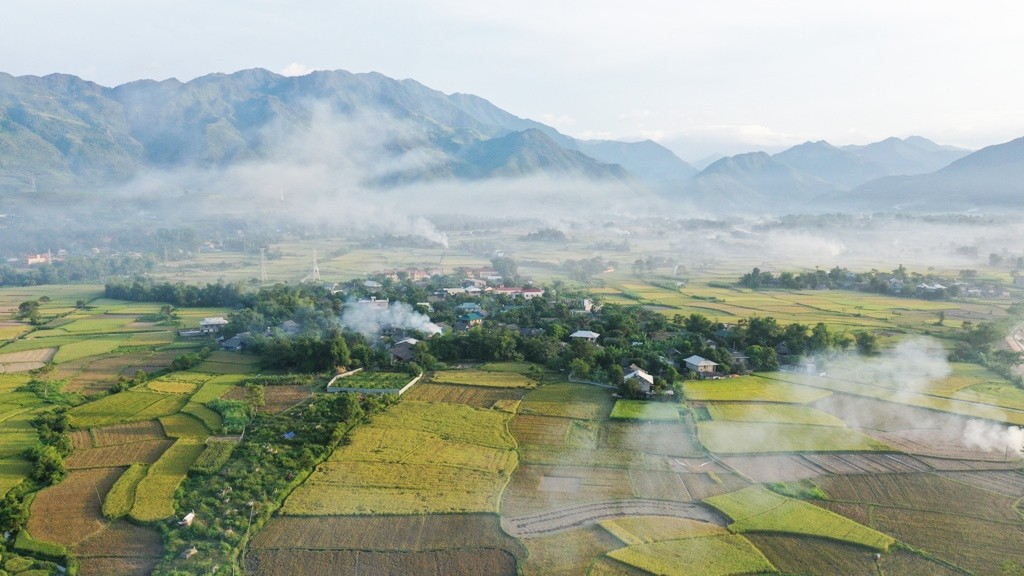 Photo: Petrotimes
Muong Lo Market is situated in the center of Nghia Lo Town and the commercial hub of Yen Bai's western region. Formed a long time ago, this market has been used for the trading purposes of common goods, as well as the place for cultural integration of ethnic groups. Visiting the market, tourists can find industrial to agricultural products; from commercial items to traditional handicrafts.
3. Suoi Giang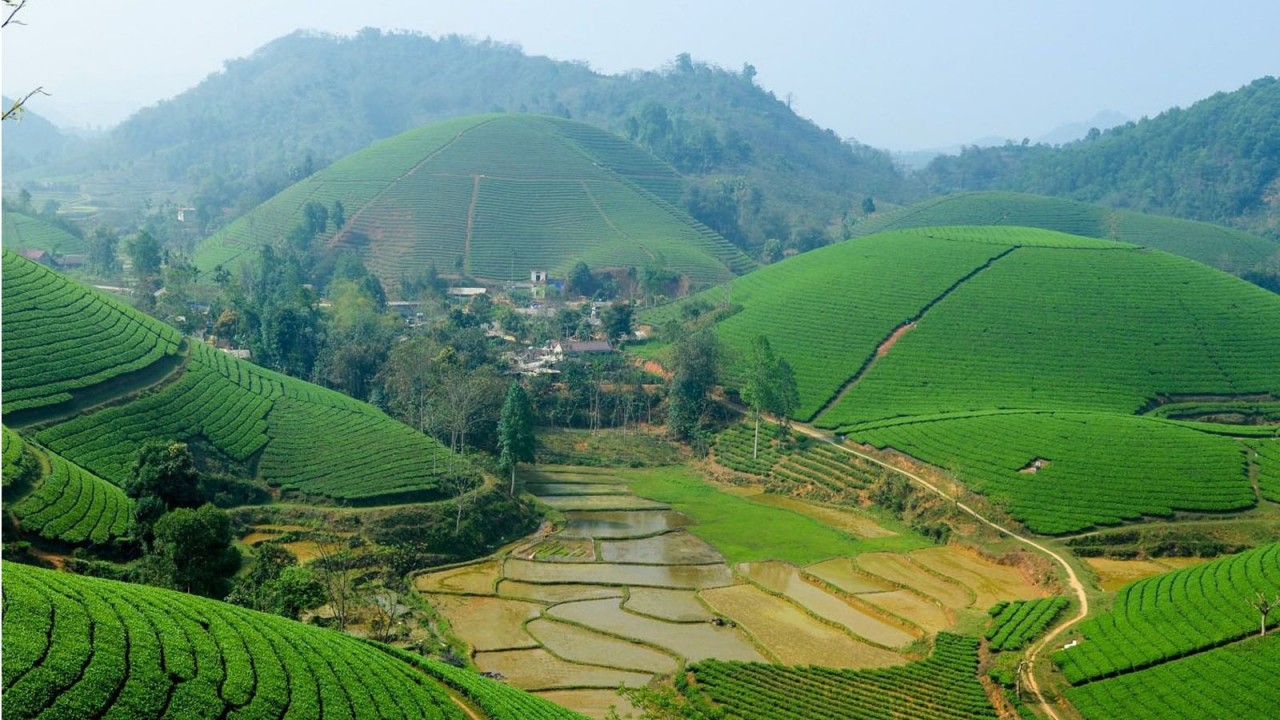 Photo: Vietgoing
Suoi Giang, which is located in Van Chan District at an altitude of over 1.371 meters above the sea, is well-known for its unique beauty and cool climate that attract many tourists during the summertime. It is also famous for growing over hundred years old, which provides the beautiful Shan Tuyet tea. Local people call it "medical tea" because they believe that it can help people to improve their health conditions. Visiting this place, tourists can warm themselves up with a sip of a hot cup of tea with a lovely aroma, which is made by hardworking H'Mong ethnic women.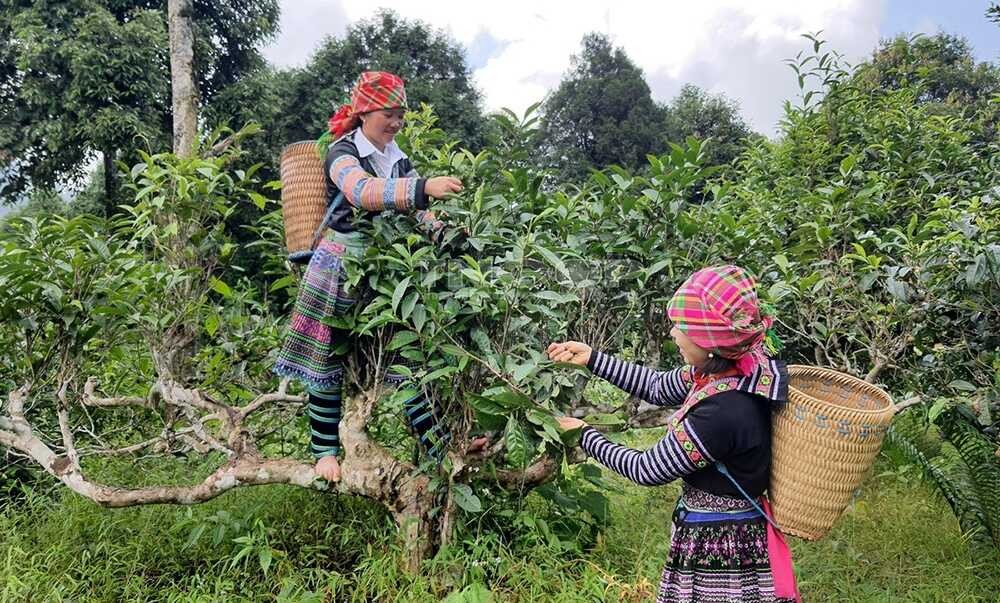 Photo: Petrotimes
Small villages and wooden houses of Thai and Hmong ethnic groups in the area create peaceful landscapes and are suitable for authentic cultural exploration.
4. Thac Ba Lake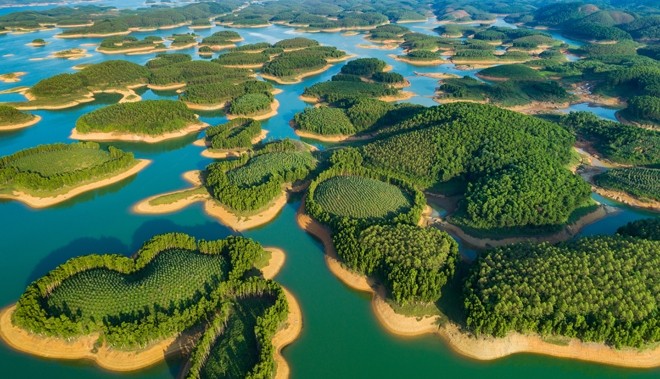 Photo: Petrotimes
In 1996, Thac Ba Lake was recognized as a National Historic Site, and one of the most beautiful scenic spots in Vietnam. It is also one of the three largest man-made lakes and is known to be an attractive and appealing tourist destination in the country. Covering an area of 23,400 ha, the lake is considered another version of Halong Bay with 1,133 hill-islands, a diverse ecological setting, and varied vegetation cover. Tourists can cruise through the islands, breathe in the fresh atmosphere, and capture the best moments of the green forests, the simmering blue water surface, and the tall mountains that create a poetic-like painting of this land.
The journey also takes visitors to visit many beautiful caves such as Xuan Long cave, Thac Ba cave, Thac Ong, etc. Not only famous for its alluring sights, but Thac Ba Lake is also the home to 12 ethnic minority groups living together with many colorful festivals and cultural activities. Coming here, visitors will be able to taste the most delicious meals of ethnic minorities such as Lam rice, forest banana flower salad, hill chicken cooked with lemon leaves, etc.
What is the best time to visit Yen Bai?
Yen Bai's ecozone is defined as rainforest, subtropical, and temperate mountainous zones. Generally, the province experiences a tropical monsoon climate. Frequent drizzle is experienced during the late winter months; this type of rain has earned Yen Bai the epithet "drizzle center of the country". The dry season is suitable for adventure tours like mountain biking, trekking, and motorcycling. Be sure to prepare lots of warm clothes because the temperature will be very cold, especially in the evenings.
April to October are the summer months and the rainy period. The mean temperature is stable for the district as a whole and is in the range of 18°C (64°F) to 28°C (82°F).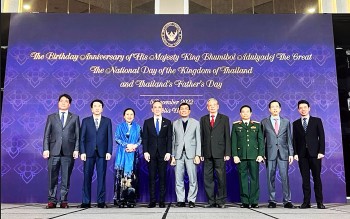 Friendship
The Royal Thai Embassy organises the reception on the occasion of celebration of the Birthday Anniversary of His Majesty King Bhumibol Adulyadej the Great, the National Day of the Kingdom of Thailand and Thailand's Father's Day on 2nd December 2022 in Hanoi.