Quang Ninh: The "Hidden Gem" Island Becomes New Attraction To Tourists
If you are a lover of quietness and tranquil places, Thanh Lan island (Co To) will be a perfect choice. This precious, charming "hidden gem" welcomes the most adventurous tourists, aspiring photographers, and nature enthusiasts to explore every corner of it.
Compared to the loud and busy Co To the main island with excellent tourism services for tourists, Thanh Lan – a small island commune is like a different world.
Thanh Lan island is located in the east of Co To island district, 4 km from the center, and about 40 km from Cai Rong Port (Van Don). From Cai Rong Port, visitors can go directly by speedboat to Thanh Lan for only about 1.5 hours.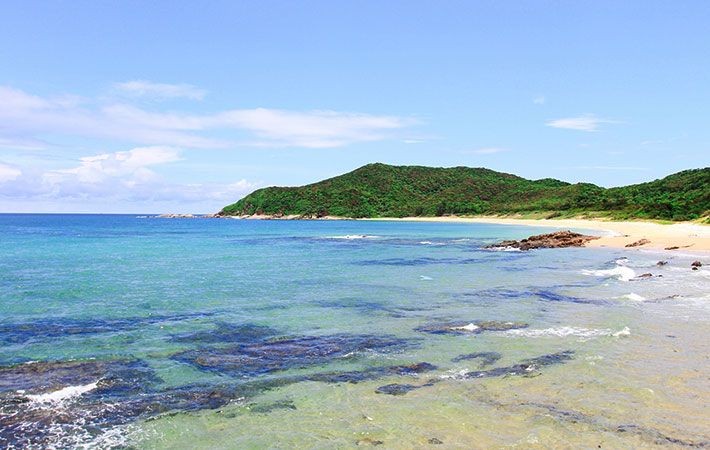 Photo: Mytour
Thanh Lan island has an area of about 27km2, and the natural forest covers more than 70% of the place. Even though it is not too large, the beautiful island has very diverse and rich resources, creating many interesting activities for tourists who visit here.
Thanh Lan is only 250 kilometers away from the country's capital, Hanoi, 950 kilometers from Hoi An/Danang, and 1,920 kilometers from Ho Chi Minh city.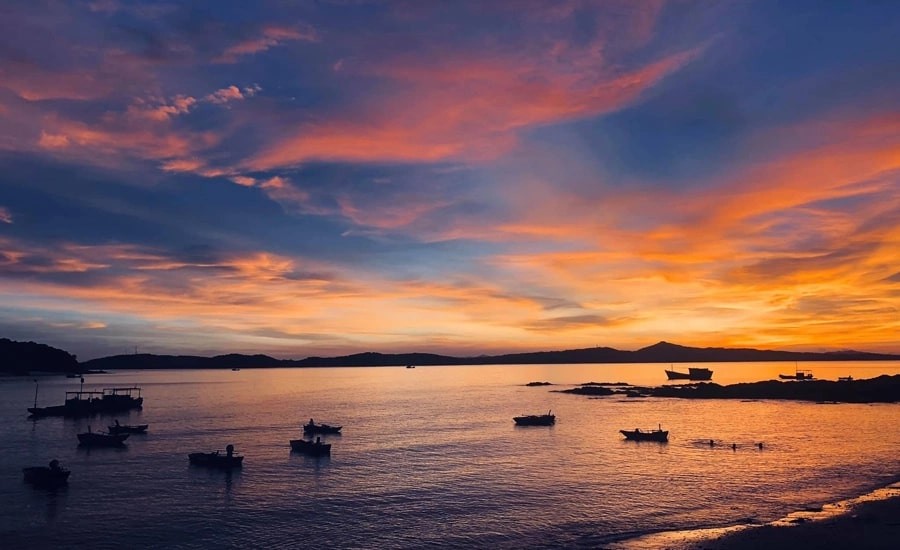 Photo: Tour Pro
The seawater in Thanh Lan island is famous for its crystal clear and blue color.
Standing on the sandy golden beach and looking over at a distance, you will see a beautiful and charming picture of the sea, vast sky, and tall majestic mountains like giants protecting the land.
The beach in Thanh Lan is suitable for swimming and SUP sport, as the waves here are often small and safe enough to play and engage in different activities in the water. It is also not too crowded, which makes it a paradise for people who love some tranquil time away from all the stress of their normal lives and the bustling, restless cities. Stepping on the beach, you will soon feel the comfort and peacefulness sweeping over them, and bring great relief to your souls.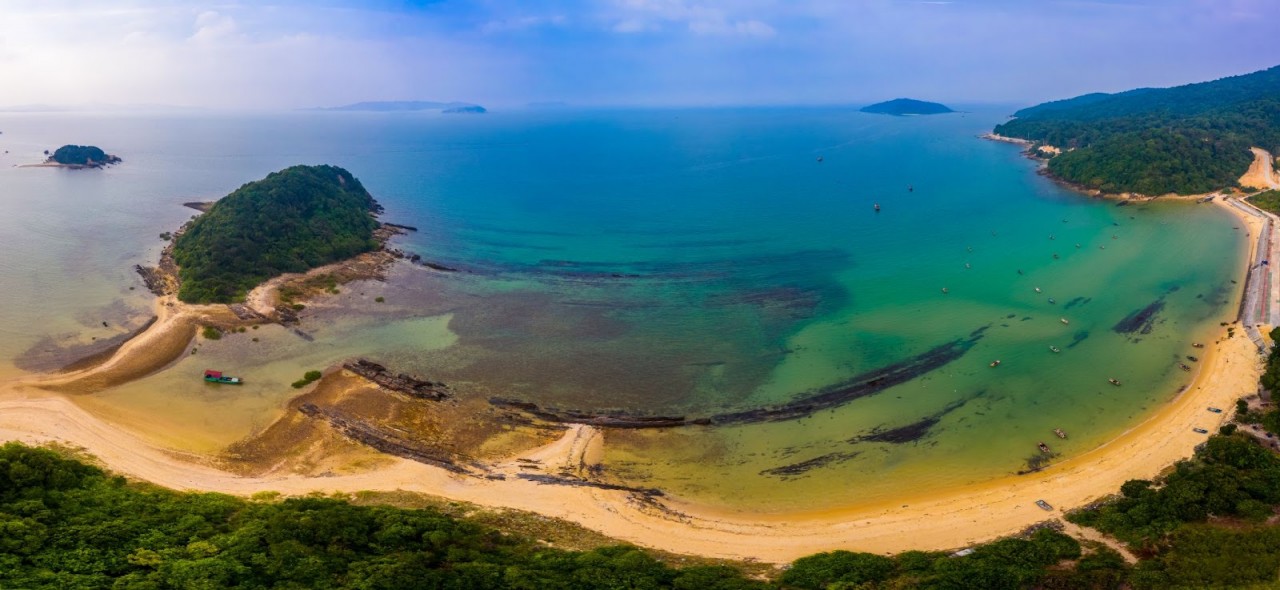 Photo: Kham pha Co To
Aside from swimming for hours, walking on the beach, camping, or exploring the forests, visitors can also immerse themselves in the life of the local people here. There are many activities for you to participate in, such as fishing trips with local fishermen, how to handle and sail a small boat, learning about the vegetables and local plants, or visiting the unique boathouses and the families who live on the sea. Seafood dishes are also a highlight on Thanh Lan island, as you will be able to find the best and most delicious plates that are fresh from the sea.
Tourism in Thanh Lan island has not been developed yet, so it is not too crowded like other places in Co To. In the island, there are only a few motels with a capacity of 200 to 300 guests, but they are all fully equipped with basic amenities such as air conditioning, electric water heater, fridge, etc. The local people are very friendly, enthusiastic, and always willing to help guests coming here. If your soul longs for the sea, quietness, and isolation, then this is the place to be. You have come to where you belong.
Photo: Kham pha Co To
The means of transportation include cars, electric cars, and motorbikes. If you want to discover all the beauty of this hidden gem, you should rent a motorbike to be able to explore every corner and fully feel the emotions that nature brings.
The cost of visiting Thanh Lan island includes speedboat tickets, meals, sleeping, experiences on rafts and other activities such as fishing is only about VND 4 million dongs per person for three days and two nights. This is a good choice for guests who do not want to travel far and can still see the blue sea and experience a once-in-a-lifetime journey.
Staying on Thanh Lan island, there are a lot of lovely corners where you can sit on a swing quietly and watch the sunset on the sea, or run on the cool, sandy beach with your bare feet, feeling the earth under your skin. It is to enjoy the simplest things around you, with moments so peaceful that make you want to stay in this secluded heaven forever.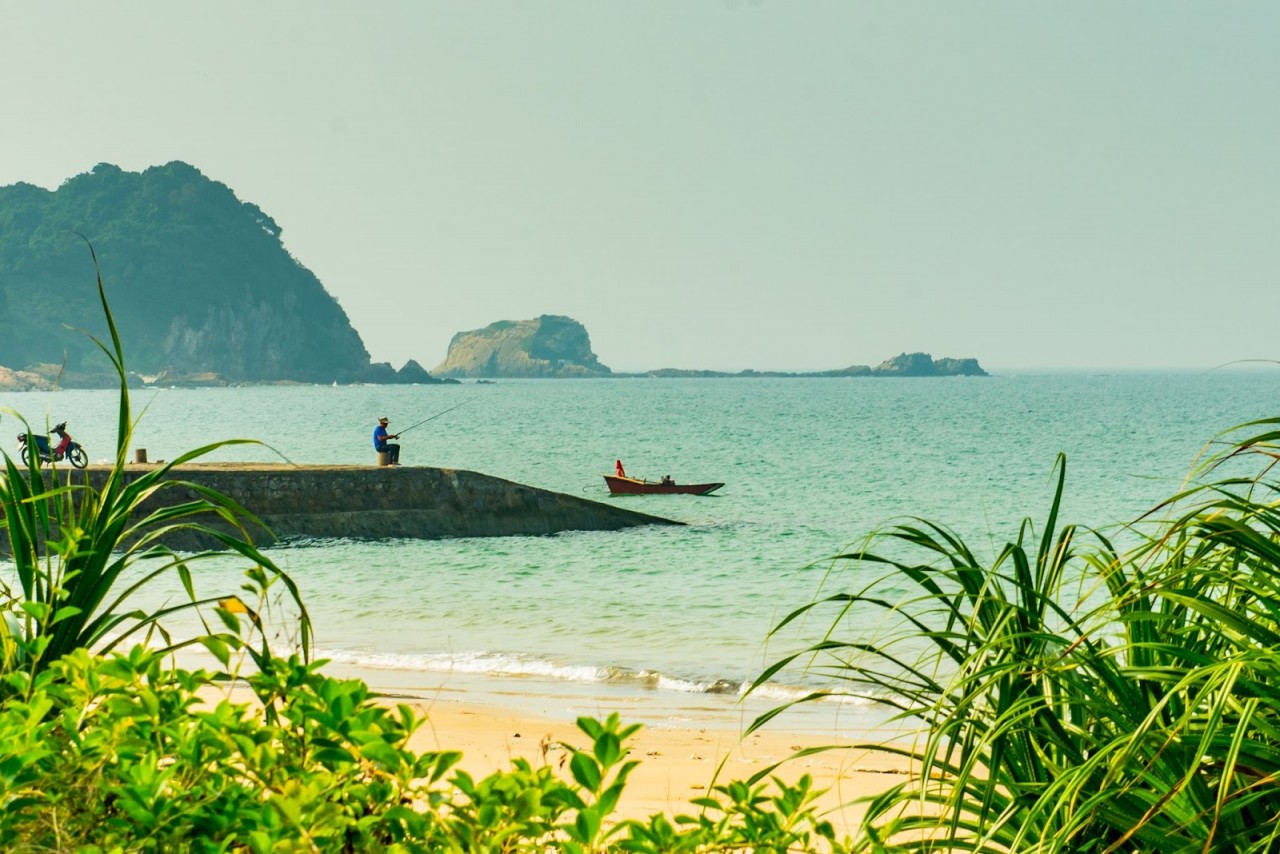 Photo: Kham pha Co To
How to get to Thanh Lan island
Option 1: With local transportation companies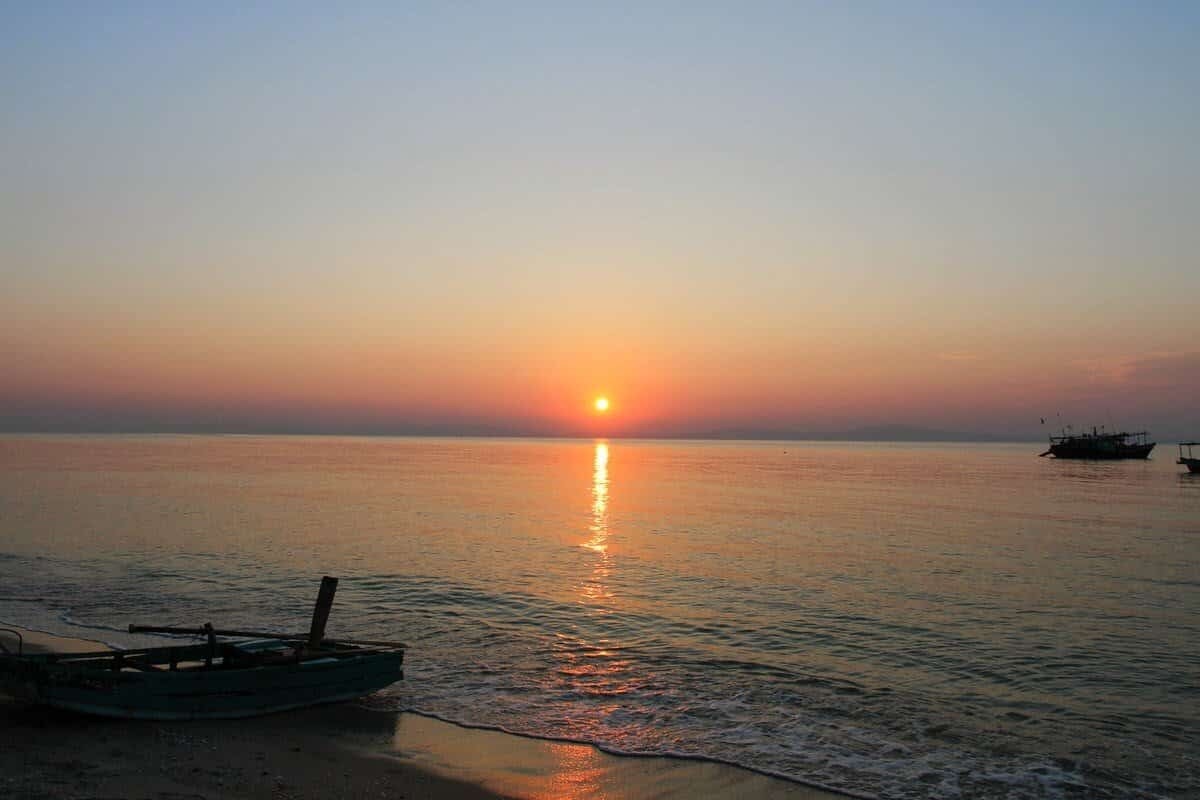 Photo: Du lich Khat Vong Viet
There are several companies that offer limousine cars, which allow for a faster and more comfortable trip. The drive is about 3.5 hours on a new Express way to get to Van Don.
A personal car will not pick up passengers along the way like other local bus companies. Van Don Xanh, Tam Bao Anh, and Hoang Phu limousine are all good choices. Van Don Xanh and Tam Bao Anh also offer drop-off services in Cai Rong port. Please ask your hotel's staff to arrange the car service for you to avoid any issues with language barriers.
The rate is US$10 to US$12 depending on which seats you are taking.
Viet Kite Travel is a good choice for the more budget conscious– they offer seats on a sleeping bus, which helps you save time and money.
Vexere is a good online platform to book a ticket with an English page.
Option 2: Speed boat to Coto island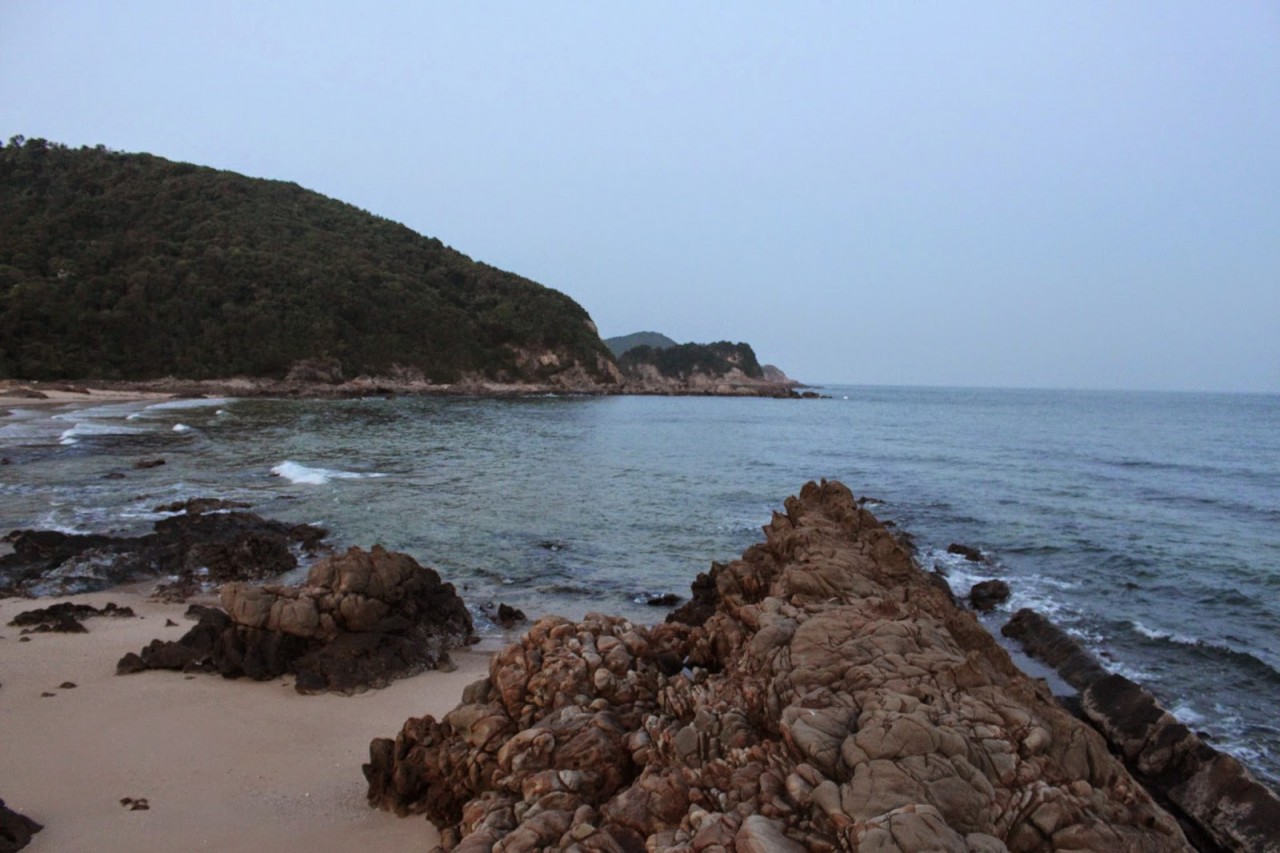 Photo: Blog du lich
This is the only choice to get to Thanh Lan island from Cai Rong port. You can take a wooden boat to Coto island and stay a night there, then take a local boat to Thanh Lan island the following day.
Duration: 90 minutes
Ticket rate: VND230.000 (US$10)
Schedule: 13.00 pm from Van Don port
Option 3: Pick up from the dock to your accommodation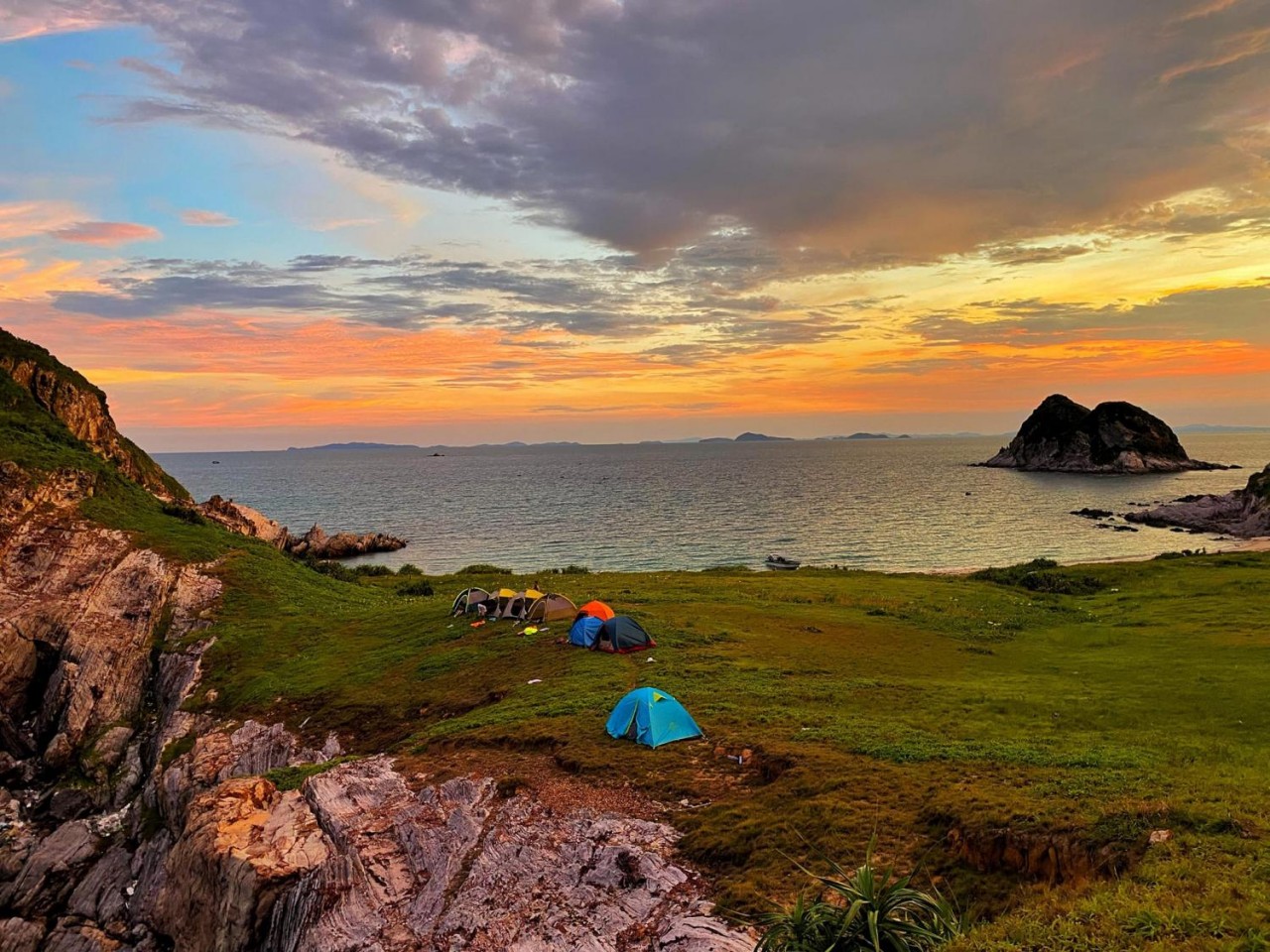 Photo: Vietnam Beauty
The best way is to contact your accommodation for a FREE pick up by a tuk-tuk.
Halong to Thanh Lan island
There is no direct speed boat from Halong city to the island. The best way is to take a private transfer or local bus to Cai Rong port. If you are taking a Halong bay cruise, a private car or taxi (which costs around US$50) to Cai Rong port is best for convenience. Then take a speed boat to the island.
Ninh Binh to Thanh Lan island
From Ninh Binh bus station, take any bus to either Cam Pha or Mong Cai. Be sure to purchase tickets from the ticket booth to avoid potential scams. Get off the bus at Cam Pha, and take a 20 km taxi ride to Cai Rong port. A private car or taxi from Ninh Binh to Cai Rong port is US$140 per trip. A private transfer may be more cost-effective if you are in a group of 4 or more people.