Four newborns rescued by Vietnamese police in China baby trafficking ring
The Hanoi Police rescued four newborns who were to be trafficked to China on February 26, breaking a large baby trafficking ring in Cao Bang, involving local and foreign smugglers who allegedly sold newborn babies in China.
Police officers and members of Vietnam Women's Union in Hanoi hold babies rescued from a China trafficking operation, February 26, 2021 (Photo: VnExpress)
Officers from the northern Cao Bang Province joined in a raid of a rented house where the suspects lived on Thursday night and took in five women who had agreed to sell their babies including one who is eight months pregnant.
They said three other mothers had been taken to China to deliver their babies for sale, according to VnExpress.
The police described it as a large trafficking gang comprising Vietnamese and foreign members.
They have detained Mai Minh Chung, 36, and two other Vietnamese suspects. Investigation found Chung joined the operation in April 2019, using social networks to look for pregnant women who wished to sell their babies. For each successful transaction, the mother would receive VND80 million ($3,460) and Chung VND30 million.
The babies rescued Thursday have been handed to the Vietnam Women's Union's Center for Women and Development and the police are continuing their investigation.
Vietnam is a human trafficking hotspot with the crime generating tens of billions of dollars annually, according to the Ministry of Public Security.
There have been over 3,400 victims of trafficking since 2013, over 90 percent of them women, children and people from ethnic minority communities.
Eighty percent of victims end up in China, which suffers from one of the worst gender imbalances due to its one-child policy and illegal abortion of female fetuses by parents who prefer sons, leading to increased trafficking of Vietnamese women and baby girls to that country.
Human trafficking in Vietnam
Human trafficking is a big problem in Vietnam. Men, women, and children are trafficked for many reasons, including for sexual and labor exploitation, domestic slavery, and a range of other exploitative practices.
There has been a significant rise in Vietnamese victims of human trafficking referrals in the U.K., from 135 in 2012 to 739 in 2018. Vietnam has been one of the top three countries in the world for trafficking into the U.K. for the past six years. Traffickers take children and adults for labor or sexual exploitation from Vietnam to countries such as Russia, Germany, or France before arriving in the U.K, The Diplomat reported.
Criminal gangs also traffic Vietnamese women to Europe for prostitution and sexual exploitation, often hidden in massage parlors and beauty centers. Women are also trafficked into domestic work, were they must work for many years to repay their debts.
One Vietnamese woman, aged 29, was trafficked to China for sexual exploitation. She was forced to marry a disabled old man. She was detained in a small room and not allowed to communicate with others outside because her husband feared she would escape. She finally did escape and returned to Vietnam, bringing with her trauma and tears. It has been eight years since the gang trafficked her to China, but the horrific scenes are indelibly seared into the victim's memory.
The victims of trafficking are normally from vulnerable groups in Vietnam. These people are poor, vulnerable, and come from a broken family. They lack education as well as awareness of trafficking, and are easily lured away with good job offers.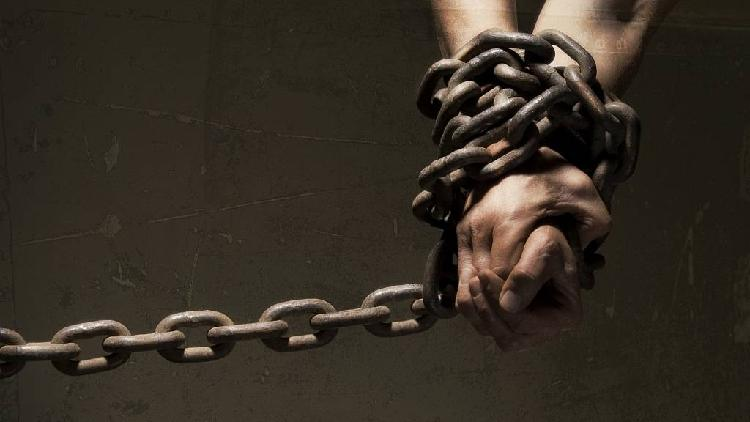 Photo: CGTN
Traffickers increasingly use the internet, gaming sites, and particularly social media to lure potential victims into vulnerable situations. Men often entice young women and girls with online dating relationships and persuade them to move abroad, then subject them to forced labor or sex trafficking. Loan sharks are closely connected to trafficking victims and often act as migration brokers. Traffickers frequently take advantage of debt bondage to control their victims, as trafficked person are lured with promises of economic opportunity. Traffickers also threaten families back home to ensure the victims continue to cooperate.
A survey by Transparency International found that nearly one-third of people had paid bribes to public servants in Vietnam. According to the same survey, the police in Vietnam are the most corrupt of 12 institutions in the country. Corruption continues to be pervasive in Vietnam, complicating efforts to wipe out human trafficking.
The vast majority of former trafficking victims are reluctant to report traffickers to the local authorities. They worry about reprisal from organized criminal gangs and also fear traffickers will accuse them of being complicit in crimes.
Meanwhile, even after returning home former victims of trafficking find it difficult to rebuild their lives and integrate back into the community in Vietnam. Former trafficking victims, who all too often have suffered physical andsexual abuse, face big social stigmas in Vietnamese society. Negative attitudes from neighbors can also dissuade them from cooperating with the local authorities or giving information about their traffickers. Hence, as part of overall efforts the Vietnamese authorities need to provide more support to human trafficking victims through funding for shelters, re-integration services, therapeutic support, legal and financial assistance, and education.
The department of Labor, Invalids and Social Affairs in Hanoi has admitted the current problems, including a lack of resources to support victims. The administration also admits to not helping victims who do not possess the necessary identity documents on return to Vietnam.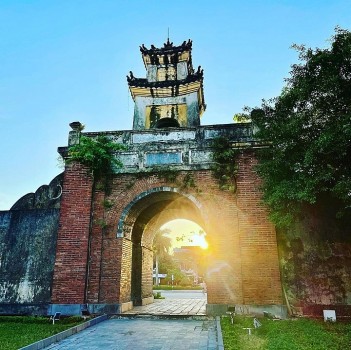 Travel
Quang Binh has many natural wonders as well as magnificent man-made architecture, one of which is Quang Binh Quan