The 1,000th person rescued from slavery
In December of 2005, the Blue Dragon Children's Foundation rescued a child from human trafficking for the first time. This week, fifteen years later, the number of boys, girls, women and men Blue Dragon has freed from slavery has reached 1,000.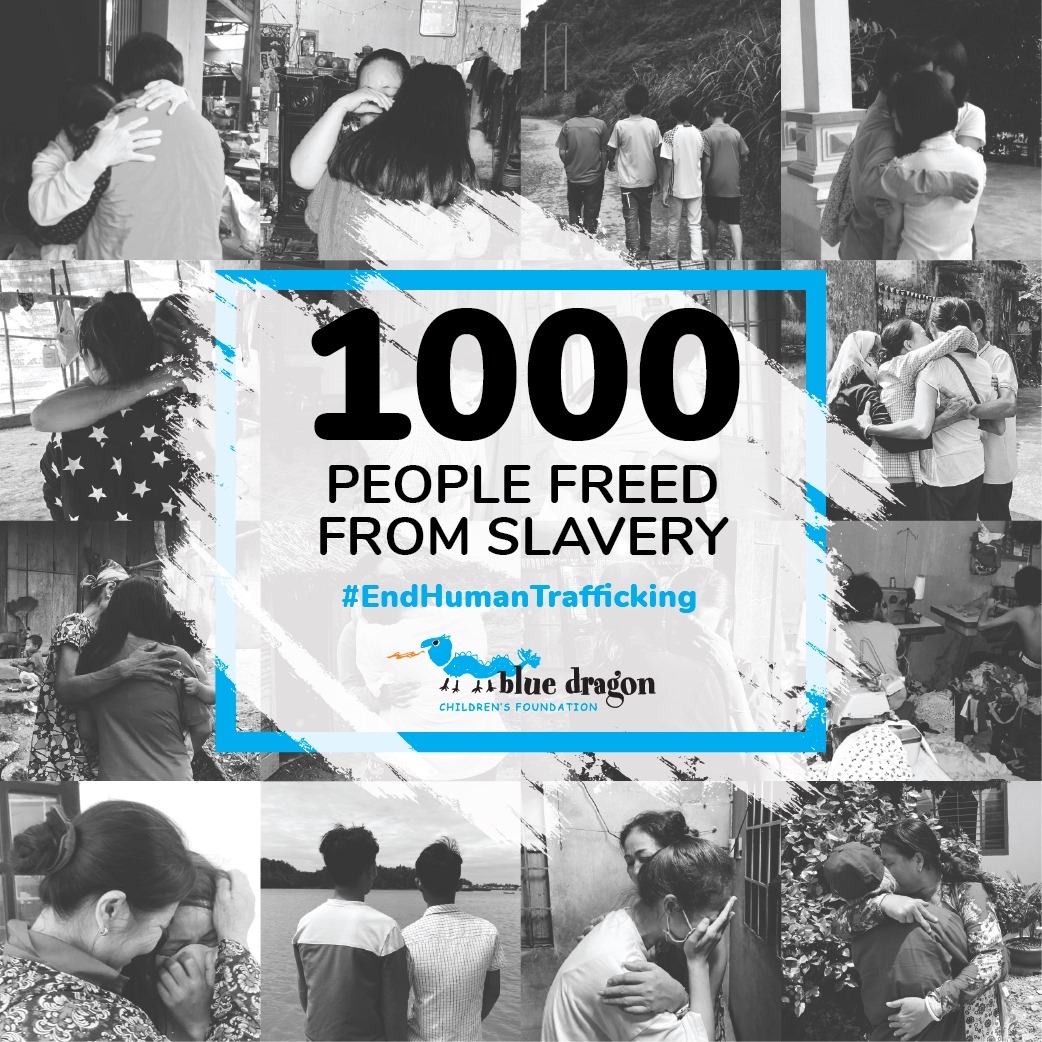 1,000 people rescued from slavery. Source: Blue Dragon Children's Foundation
Blue Dragon, a charity organisation founded in 2003 for disadvantaged children across Vietnam, on January 6 announced that they have reached a significant yet sombre milestone in their work, with the 1,000th rescue of a victim of human trafficking.
According to their announcement, the rescue of the 1,000th person was completed this week, when the Blue Dragon rescue team brought a 17-year-old named Hien across the border from China back into Vietnam. She was trafficked in September 2020 and sold as a bride against her will. This week, after months of investigation, the well-known charity dedicated to rescuing kids in crisis, were able to rescue Hien and bring her back to Vietnam.
When Blue Dragon first rescued a child from slavery in 2005, they were at that time a very young organisation working exclusively with street children in Hanoi. That first rescue, of a 13-year-old boy, started a journey of investigating and combating human trafficking that has shaped the organisation.
They continue seeking, protecting, and advocating for street kids, while also leading the way in Vietnam's fight against trafficking and slavery. The rescue of 1,000 people has taken place through 439 rescue operations, an effort involving coordination with police and authorities in multiple countries; hundreds of thousands of hours of intense work; and Blue Dragon staff facing countless dangers in order to bring people to safety.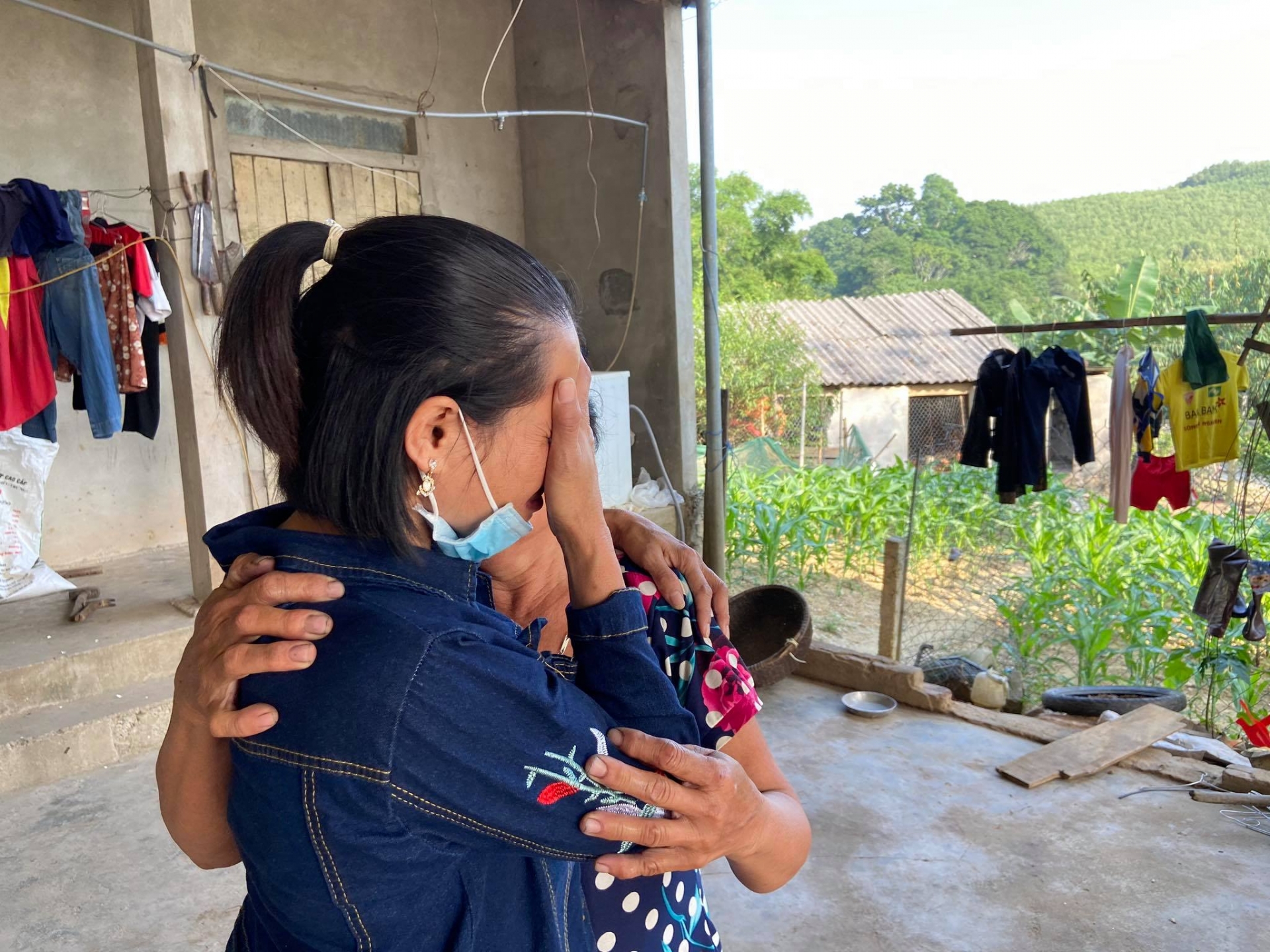 Source: Blue Dragon Children's Foundation
Of the 1,000 people rescued by Blue Dragon: 453 were rescued within Vietnam; 535 were rescued from China; and 12 were rescued from Myanmar; 230 are male, and 770 female; 535 were aged under 18 at the time we rescued them; 595 were sold into sexual exploitation and 405 were sold for labour exploitation.
The rescue of trafficked people is complex and sometimes dangerous. As an organisation, Blue Dragon have committed to continuing this work because we believe that every person has the right to freedom – and we put that belief into action.
Their work may begin with rescue, but it does not end there. For young people who have faced extremely painful ordeals such as trafficking, abuse, or homelessness, true recovery goes beyond receiving psychological support, nutrition or shelter. Recovery also means regaining control over their lives and pursuing their dreams.
Blue Dragon's follow-up services include psychological counselling, legal advocacy, court representation, family reunion, shelter, healthcare, education and training, and job placement.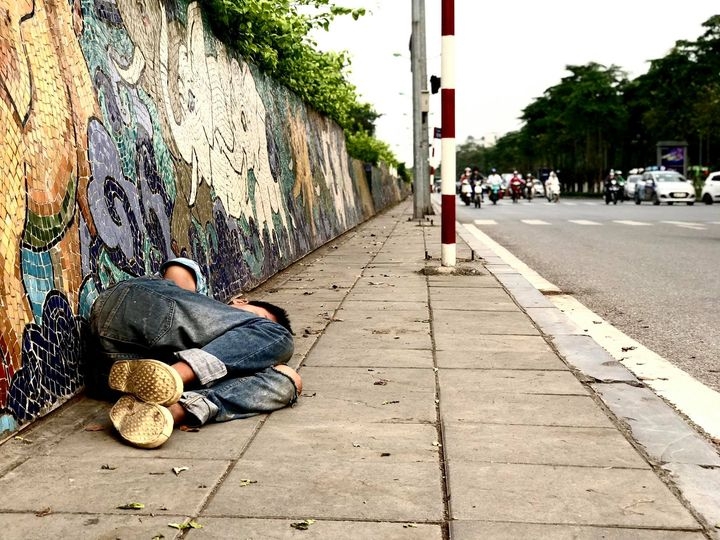 The streets of Hanoi are home to many children from around the country who have made their way to the capital in search of work or to run away from domestic problems, such as violence, drug abuse, extreme poverty and neglect.
Blue Dragon helps young people return to school or, if they prefer to enter the workforce, offers career preparation and job placement support.
The social workers at Blue Dragon hold orientation sessions, organise workshops and training courses, and arrange visits to vocational training centres. Through this guidance, the teens explore employment possibilities, discover what their strengths are and find their passions.
And with the frontline experience, Blue Dragon works with the Vietnamese government to improve law and policy. Starting in late 2020, they are assisting the government with a revision of the national Law on Human Trafficking.
Their experience will contribute to the law revision process, which in turn will improve support for trafficking survivors and aid in the prevention of trafficking through better law enforcement and service delivery.
Blue Dragon affirmed, in the announcement, that they will continue rescuing victims of trafficking and slavery, and they do so with the hope that one day their services will no longer be needed: that all people will be safe and protected, and that human traffickers will be out of business./.