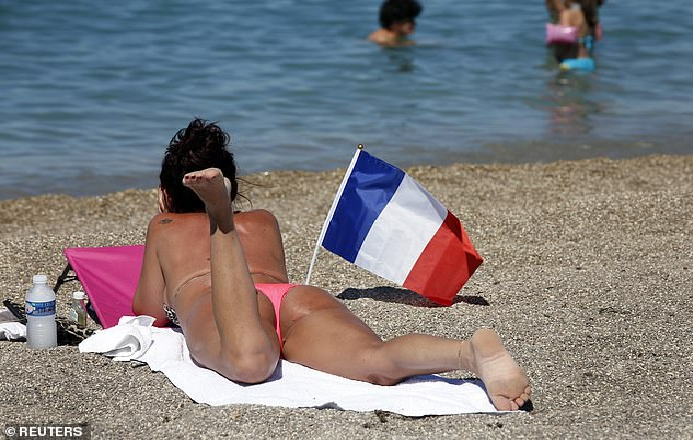 Topless bathing is legal in France, though local authorities can impose clothing rules in specific areas. Photo: Reuters
The very French tradition of topless sunbathing has been defended as a vital freedom by a government official after police ordered a group of women to cover up.
France's interior minister intervened in the debate over bikini removal in response to the outrage that followed an incident on the beach at Sainte-Marie-la-Mer, in southern France, CNN reported.
Two gendames approached three female sunbathers and requested they put on their bikini tops, according to a police statement published August 25 on Facebook.
News of the police action spread and drew a response from the interior minister, Gerald Darmanin, who tweeted that it was "unfounded" that police regulate what people wear on the beach.
"Freedom is a precious commodity," he wrote. "And it is normal that the administration recognize its errors."
Darmanin was referring to the police statement, which described the officers' actions on August 20 as a "blunder."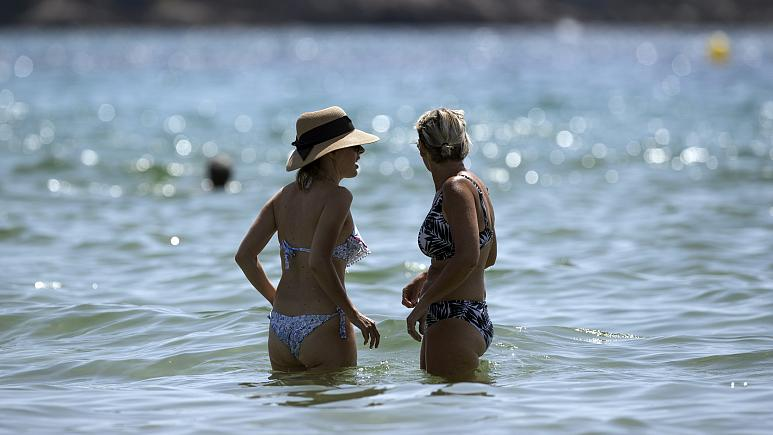 Beachgoers enjoy a hot day in the sun at a beach in Bormes-les-Mimosas, southern France, Tuesday, Aug 11, 2020. Photo: AP
Police said they were approached by a family who said they were embarrassed by the topless sunbathers because their children were present, and asked the women if they would cover up for that reason.
The local gendarmerie has since acknowledged their actions had been 'clumsy' but said the officers only wanted to calm the situation, according to Daily Mail.
'You will always see me in uniform,' the spokeswoman of the French gendarmerie Maddy Scheurer wrote on Twitter, adding a smiling emoji.
'But topless sunbathing is allowed on the beach at Sainte-Marie-la-Mer. It was clumsiness by two gendarmes who had the best intentions.'
Topless sunbathing first gained a foothold in France in the 1960s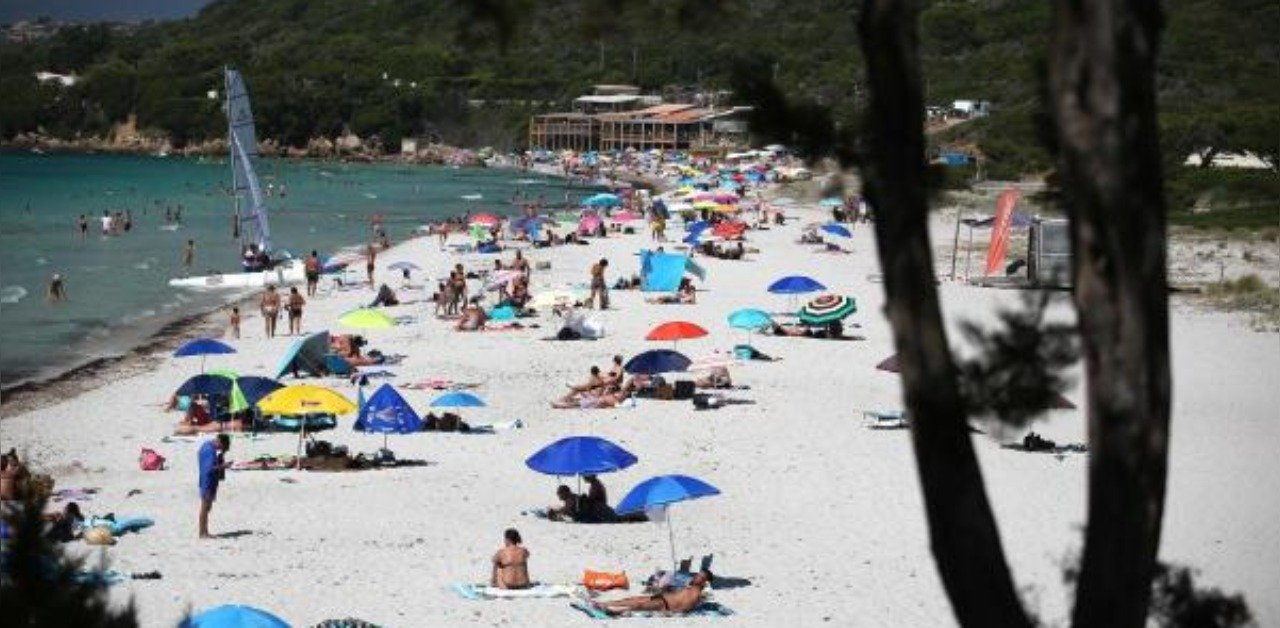 Representative Image. Credit: AFP Photo
Topless bathing is legal in France, though local authorities can impose clothing rules in specific areas. No such restrictions were in place for the beach in Sainte-Marie la Mer, AP said.
But far from everyone in France takes their tops off on the beach these days and topless sunbathing has become less popular in recent years.
Surveys show that younger women are increasingly concerned about sexual harassment and body shaming on the beach.
Less than 20 percent of French women aged under 50 now sunbathe topless, compared with 28 percent 10 years ago and 43 percent in 1984, according to a recent survey by pollster Ifop of over 5,000 Europeans including 1,000 French.
This makes the French less willing to bathe topless than some other Europeans, with almost half of Spanish women saying they bathe topless and 34 percent of Germans.
Women participate in Go Topless Day, organized by the Free the Nipple Campaign at Hampton Beach, N.H., in 2017. Photo: AP
Topless sunbathing first gained a foothold in France in the 1960s, as second-wave feminism swept through Europe and women demanded the same right to tan their upper bodies as men, Daily Mail said.
Images of Brigitte Bardot sunbathing topless on the Cote D'Azur the same decade helped to make the gesture fashionable, while denunciations by the Vatican and Spanish church only increased its appeal.
But it was in the 1970s, after a conservative attempt to ban the practice was defeated, that it became a point of national pride.
Today, the right of women to sunbathe topless on beaches is seen as a sign of equality between the two sexes, and a sign of France's progressive attitudes.
The incident comes just a day after an outbreak of coronavirus at a nudist resort just 45 miles from the beach, which prompted warnings from health chiefs that everyone is required to wear face masks.
At least 95 people at the resort of Cap d'Agde, 30 miles south of Montpellier, have tested positive for the virus so far - with more results due this week.
That is in addition to an estimated 50 people who reported falling ill after returning home from the holiday village./.
Rosy Huong