Friendship order conferred upon Belgium – Vietnam Friendship Association and its Chairman
The Belgium – Vietnam Friendship Association (BVFA) and its Chairman Pierre Grega have been awarded the Friendship Order of Vietnam for their contributions to reinforcing the two countries' friendship, solidarity and people-to-people cooperation.
Vietnamese Ambassador to Belgium Vu Anh Quang (R) presents the Friendship Order to Pierre Grega, Chairman of the Belgium – Vietnam Friendship Association. Photo: baotintuc.vn
Speaking at the awards ceremony in Brussels on October 19, Vietnamese Ambassador to Belgium Vu Anh Quang, who was authorized by Party General Secretary and President Nguyen Phu Trong to present the Order, said the Friendship Order is the highest honour the State of Vietnam gives to foreign inpiduals and groups who have made tremendous contributions to the promotion of friendship between Vietnam and other countries.
Quang stated the BVFA and its Chairman have made great contributions to Vietnam's development via support for needy people and victims of Agent Orange (AO)/dioxin. The two have also worked to build mutual trust, understanding, and friendship between Vietnamese and Belgian people, he added.
Hoping such efforts will continue, the diplomat said the embassy will stand side by side with the association to boost Vietnam – Belgium relations.
For his part, Pierre Grega said he was honoured to receive the order, adding that it was an acknowledgement from the Vietnamese state of his association's contributions.
He said the association plans to continue offering scholarships to Vietnamese dioxin victims and to run a campaign calling for the Belgian Government and EU to urge China to respect international law as well as Vietnam's territorial sovereignty and legal interests in the East Sea./.
VNF/VNA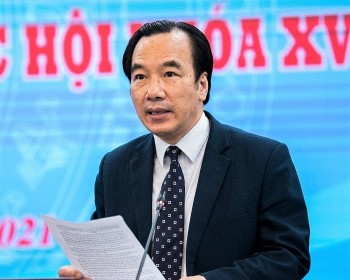 Focus
Consolidation of personnel; building and expanding the network of Malaysian partners; strengthening communication, and contributing to introducing to the people, especially the young generations of the two countries about the country and people of each side... are the focus of the Vietnam-Malaysia Friendship Association in the coming time. Chairman of the Association, Ngo Sach Thuc hopes that "people-to-people diplomacy will continue to be a pioneer in bringing the two countries and cultures closer to the goal of cooperation and integration".