German investors recognise Vietnam's efforts in COVID-19 fight
Up to 44 percent of German investors recognise the prompt and effective response by the Vietnamese Government to the new coronavirus (COVID-19) outbreak, according to a survey announced by the German Industry and Commerce in Vietnam (AHK) on February 12.
A quarantine area (Photo: VNA)

Respondents said they had been supported to minimise negative impact on their business operation and staff health.

Meanwhile, 36 percent said Vietnam's policy has to some extent helped them in coping with the disease.

The survey was conducted by the AHK on 84 German investors operating in different fields in Vietnam.
Among the 15 confirmed cases in Vietnam, six have recovered. The latest patient, who is also the youngest recorded so far, is a three-month-old baby from Vinh Phuc's Binh Xuyen district.
The number of fatalities and new cases from China's coronavirus outbreak soared on Thursday (Feb 13), with 242 more deaths and nearly 15,000 new cases in hard-hit Hubei province.
At least 1,355 people have now died nationwide and nearly 60,000 have been infected after Hubei's health commission reported the new numbers./.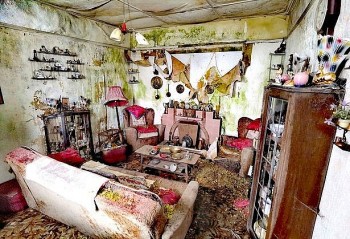 World
An abandoned house from the 1990s, which were pictured by No Limits Urbex, showing the images of furnitures, toys, and other parts of the ruins still remain intact against time and nature.