At the seminar, representatives of managers and businesses agreed that innovation is the way to help improve businesses.
Phuong Uyen Tran said that with THP Group's customer-oriented approach, innovation at THP was implemented consistently.
Shaping customer needs
THP pays attention to product quality, Understanding that more and more consumers are interested in health and love products of natural origin, THP has researched product lines extracted from natural materials and invested in technology.
THP products keep the nutrients beneficial to consumers' health at the highest level. For example, Aseptic cold-extraction technology helps products such as Dr Thanh Tea, Tra Xanh Khong Do, etc., which are extracted from natural ingredients without preservatives or industrial colors.
Even during the Covid-19 period, THP made efforts to develop and launch calcium-fortified soy milk - Number 1 Soya Milk to meet the nutritional needs of people consumption and to adapt to the "new normal."
"We've found that consumers are really starting to pay attention to products that have a lot of nutritional value, but they expect prices to be low and affordable," said Phuong.
THP has launched many programs, made commitment not to increase prices, and continued to provide distributors, agents and customers support.
THP found new and innovative methods to approach consumers. Covid-19 has caused Tan Hiep Phat to change its ways of approaching consumers.
Businesses deploy maximum online interaction on channels such as Facebook, YouTube, and Tiktok to bring products closer to young customers.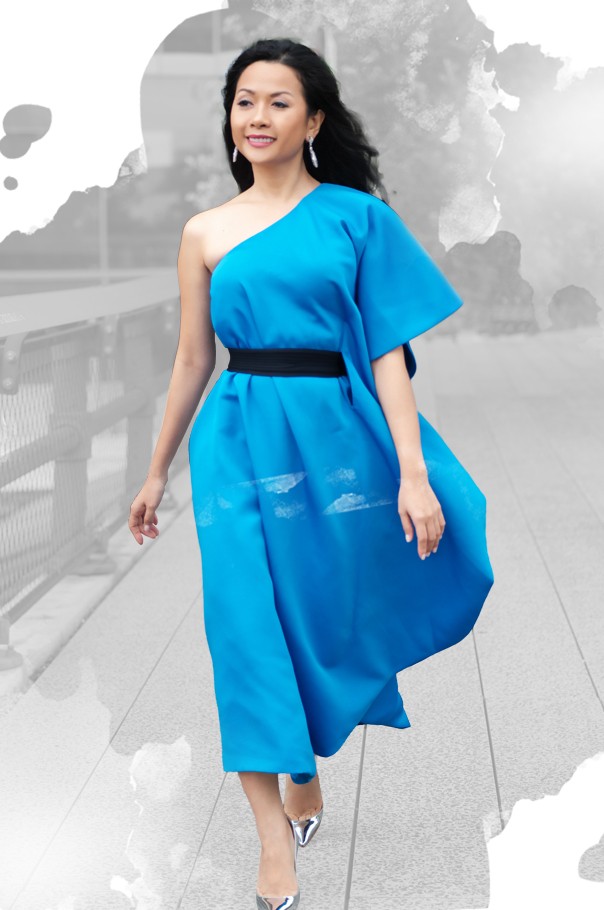 Photo: Phuong Uyen Tran
The program "No Degree Chill Cool" broadcast on social networks has been popular among young people for the past few months.
"The marketing team of Tan Hiep Phat house never stop creating due to challenging situations, instead, each employee become more creative to connect seamlessly with customers," said Phuong Uyen Tran.
A digitization story
Phuong Uyen Tran said that THP has undergone a decade of digital transformation and the journey has really accelerated with the Covid-19 pandemic.
She revealed the foundation for the digital transformation, the stepping stone for THP digital transformation was to have a consulting unit to remodel the process.
Thid is also foundation for the company to achieve the Gold quality award, thanks to quality operation, decentralization as well as the roles and responsibilities of each member of staff.
More THP employees feel the precious opportunity to develop in the organization, aligned with his or her own development path.
"Thanks to that, during the Covid-19 period we had a more spectacular change in digital transformation than we ever did before," she said.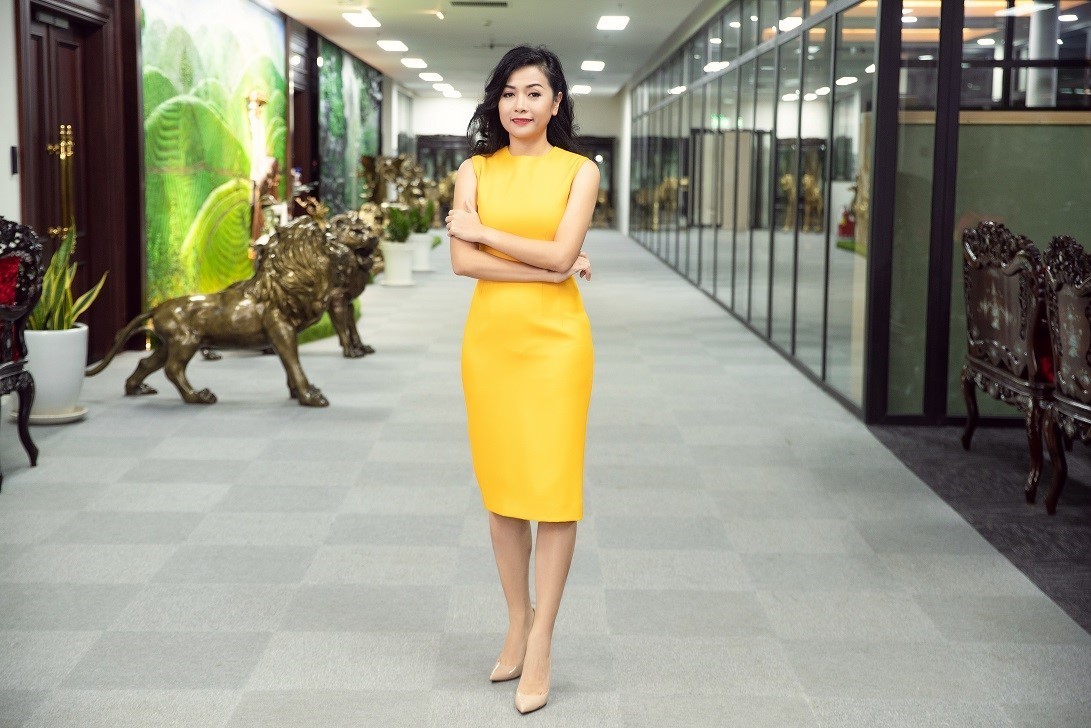 "We fall, but how can we fall forward, so that in each fall,have a lesson and come to a successful outcome." Photo: Phuong Uyen Tran
Managing processes entirely through paperless technology, Phuong Uyen Tran led a new way of collaborating and working with a paperless office policy.
The female leader encourages electronic contracts with partners to speed up the service and make serving customers more convenient.
The virtual office system on the Zoom platform along with the Service Desk work monitoring system helps all members to exchange information as well as receive company newsletters promptly. The working-from-home system is set up and supported.
For employees and specialists, the requirement is continuous improvement, and process improvement.
For supervisors and managers, they must facilitate change, and adapt to changes. With senior management, Tan Hiep Phat requires those who lead to have innovative thinking and encourage forward-thinking plans.
Over the years, Tan Hiep Phat's leadership capacity is proven by Phuong Uyen Tran's innovative thinking.
Nevertheless, in the innovation process, failure is an inevitable part, said Phuong Uyen Tran.
"We fall, but how can we fall forward, so that in each fall we have a lesson and come to a successful outcome," she said.