Gov't plans to equitize 93 State-owned enterprises through 2020
Of the total figure, the State will hold at least 65% of charter capital in four SOEs like Bank for Agriculture and Rural Development (Agribank), National Coal-Mineral Industries Holding Corporation Limited (Vinacomin)-parent company, Northern Food Corporation (Vinafood1), and Mineral One-member Company Limited.
Prime Minister Nguyen Xuan Phuc has signed a Decision approving the list of 93 State-owned enterprises which will be equitized from now to the end of 2020.
Gov't plans to enquitize 93 State-owned enterprises through 2020 (photo: VIR)
The State will hold at least 50% to below 65% of charter capital in other 62 SOE, according to the Decision.
The Government chief tasked ministers and Chairmen of provincial people's committees and councils of members of the SOEs to be responsible for designing equitization roadmap in accordance with current regulations.
Equitization progresses shall have to be reported to the Ministry of Planning and Investment, the Ministry of Finance and the Steering Committee for Enterprise Innovation and Development for synthesis before submitting to the Government chief.
Since 2016, 162 SOEs have been equitized compared to the set goal of more than 4,400 SOEs for 2016-2020.
Regarding pestment, the Government has pulled out capital from 30 SOEs with total volume of over VND 2.7 trillion in the first six months this year, sending the total pested capital to more than VND 4.8 trillion.
Also in Jan-June period, the number of newly-established enterprises increased to a record high of nearly 67,000, up 3.8% in number and up 32.5% in value compared to the same period last year.
According to Deputy Head of the Steering Committee for Enterprise Innovation and Development Nguyen Hong Long, in the first half of 2019, five SOEs conducted initial public offerings (IPOs) to help the State pest VND 562.707 billion.
In 2019, the Government set goal to equitize 127 SOEs but only 35 of the enterprises have been equitized in the first half, said Deputy Prime Minister Vuong Dinh Hue.
He also said pestment of state capital still remains slow compared to the Government's set goal for 2016-2020, accounting for just 21.8% of the overall plan.
Slow equitization process has been due to the introduction of stricter regulations, including requirement of auditing project in which the State invests VND 1,700 billion and above.
On the other hand, some of business leaders have tried to pass the buck or elude their responsibility for handling equitization, Deputy PM Hue pointed out.
( VNF/VGP )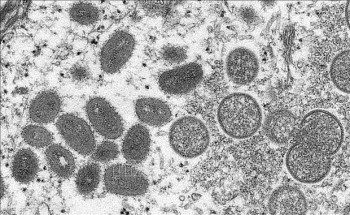 National
Vietnam News Today (Oct. 4): Vietnam reports 796 new Covid-19 cases on October 3; Vietnam attends ICAPP special conference in Seoul; Vietnam announces first case of monkeypox; Petrol prices down in latest adjustment.