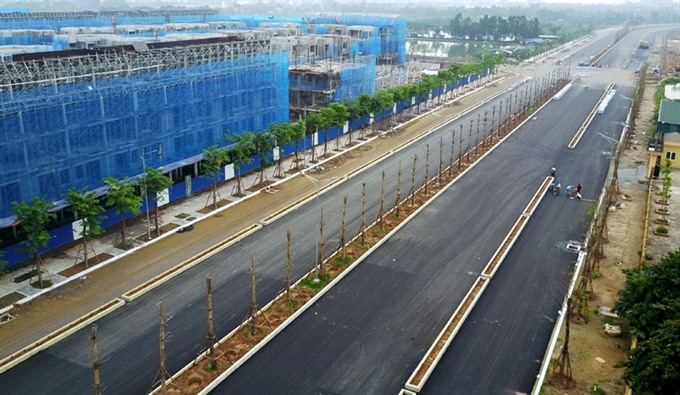 Ha Noi expects to attract total investment of US$38.3 million (Photo: Vietnam News)
Ha Noi expects to attract total investment of US$38.3 million in industrial parks and export processing zones in the first half of this year, equivalent to 64 per cent of the figure in the same period last year.
The capital would come from five new projects totaling nearly $15 million and 10 capital-added projects worth a combined $23.3 million.
Le Quang Phong, deputy head of the Management Board of the Ha Noi Industrial and Export Processing Zones, said local enterprises have been facing difficulties caused by the COVID-19 pandemic.
They are making every effort to persify material sources for production and seek new consumption markets, towards fulfiling their production targets for the second half and the whole year.
According to the management board, industrial and export processing zones in Ha Noi generate jobs for nearly 160,000 labourers, including 1,219 foreigners.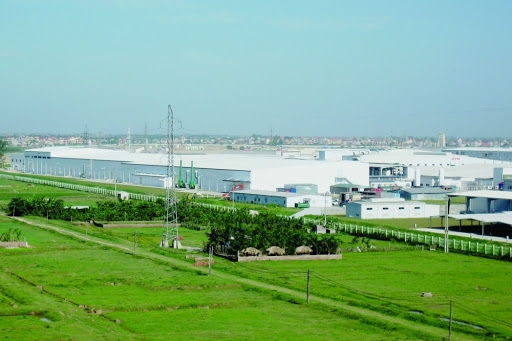 An industrial zone in Ha Noi (Photo: Vietnam Economic News)
The capital city led the country in attracting foreign direct investment (FDI) in the first four months of this year, with $4.75 billion, or 30.6 per cent of the total capital poured into the Vietnamese economy, the Ha Noi Moi (New Ha Noi) newspaper reported.
Savills Viet Nam reported that at present, Viet Nam is considered an ideal destination for investors to search for investment opportunities in industrial parks, factories and export processing centres.
A lot of domestic and foreign investors are finding locations in industrial zones for investment. Some businesses want to become the investor of an industrial park with a total area of between 500ha and 1,000ha. Some others plan to expand factories, said Su Ngoc Khuong, senior director of investment, Savills Viet Nam.
Besides big cities such as Ha Noi and HCM City, satellite cities and provinces have also attracted attention of investors, including Long An and Binh Duong provinces. Those cities and provinces have good locations, abundant human resources and good infrastructure for warehousing, logistics and transportation to major cities, Khuong said.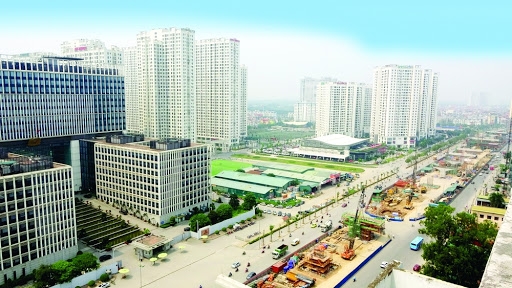 Ha Noi led in attracting FDI in the first 4 months of the year (Photo: Vietnam Economic News)
John Campbell, manager of Industrial Services, Savills Viet Nam, said: "One of the main drivers in 2019 and this year is Viet Nam joining key FTAs. Amongst other Southeast Asian countries, Viet Nam is far more into free trade agreements, which means much more access to the global market."
"This year, we have seen official ratification by the EU with trade agreements, and this is definitely the most ambitious agreement Viet Nam has ever been in as it will bring much more interest and new markets into Viet Nam, helping it continue the transition from manufacturing to higher value industries," said Campbell.
Therefore, "the Government should pay attention to selecting industrial investors to Viet Nam. It should focus on calling investment in technology-intensive and less labour-intensive industries," Khuong said.
He also said that if Viet Nam wants to develop this industrial real estate segment, it must pay attention to the development of inland transportation system. It is the transportation system that helps factories to transport goods from one city to another and connects to the import-export system of goods.
One more important thing is the development of warehouses for raw materials and finished products, he said.
FDI in Vietnam bounces back in May

Due to travel restrictions, disbursement of FDI projects in Vietnam totaled US$6.7 billion in the first five months of 2020, while the FDI in May ...
VNS