Handbook to equip Vietnamese firms tips for successful business in Benin
A 65-page handbook on doing business with Benin has been introduced by the Vietnam Trade Office in Algeria. It is considered a helpful source for Vietnamese firms.
The Vietnam Trade Office in Algeria has introduced a 65-page handbook on doing business with Benin in a bid to equip Vietnamese enterprises with information on the market and tips for successful transactions, Vietnam Plus reported.
It was compiled by Vietnamese Trade Counsellor Hoang Duc Nhuan, who is in charge of Algeria, Mali, Niger, Senegal, Gambia, and Sahrawi Arab Democratic Republic.
According to the handbook, Benin, owning the Port of Cotonou, one of the largest in West Africa, and a modern transport infrastructure connected to big cities in the region, is a gateway for Vietnamese products to enter a market of over 390 million people. Benin and West Africa are both having great demand for food and consumer products which are strengths of Vietnam.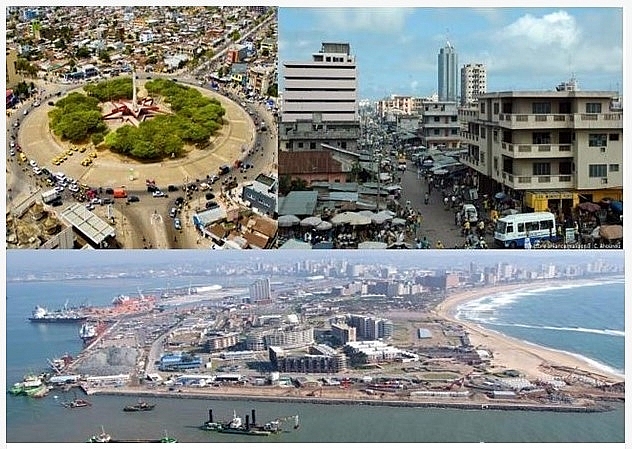 Benin, a potential market of Vietnam (Photo: VNA)
Nhuan said Vietnam and Benin supplement each other in trade. Vietnam boasts strengths in producing and exporting goods like rice, electronic devices, steel, apparel and footwear, which are in demand in Benin. On the other hand, Benin's strengths of cotton, cashew and timber match Vietnam's import demand serving domestic industrial production, VOV News reported.
According to the General Department of Vietnam Customs, trade between the two nations reached US$121 million in 2019, up 8.2 percent on-year. Vietnam exported US$21.9 million worth of rice, textiles, and motorcycle accessories and others to this market while importing US$99 million of cashew and cotton, among others.
According to SGGP News, the diplomat highlighted that apart from trade, the Benin Government wants to boost investment cooperation with Vietnam in agricultural mechanisation, farm produce processing, health and technological transfer. To seize the opportunities, Vietnamese firms need to make more efforts to study the local market and demand, and seek trustworthy partnerships, he added.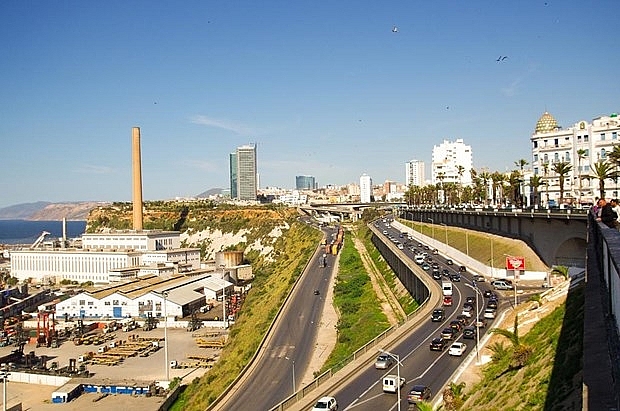 A corner of Oran city, the second largest city in Algeria. (Source: mygola.com)
Currently, Algeria is one of the five largest economies in Africa, with its GDP last year reaching US$169 billion and its foreign exchange reserves hitting US$72.6 billion. The African country has a population of approximately 44 million with GDP per capita of over US$3,900. Despite being a large economy in Africa, Algeria has to import most staples, including 50% of its food and foodstuffs.
The General Department of Vietnam Customs, Vietnam earned US$187 million from exports to Algeria last year. Major exports include coffee, aluminum, seafood, cell phones and accessories, rice, chemicals, washing machines, vegetables, cashew nuts, fibers, pepper, and fabric.
According to Trade Counsellor Hoang Duc Nhuan, Viet Nam and Algeria signed a Memorandum of Understanding in fisheries and aquaculture in 2010. Seafood remains in Viet Nam's Top 5 export items to Algeria. Viet Nam annually exports to Algeria US$9 million – $10 million worth of seafood, mostly frozen pangasius, basa, tuna and shrimp.
Meanwhile, its import turnover from Algeria is rather small, at only US$3,24 million. The main import items include chicken feet, scrap paper, wood and wood products, animal feed and raw materials, and pharmaceuticals.
Recently, the Vietnamese Embassy in Algeria hosted an online workshop in Algiers in November with the aim of seeking measures to bring into full play trade and investment potential between the two countries.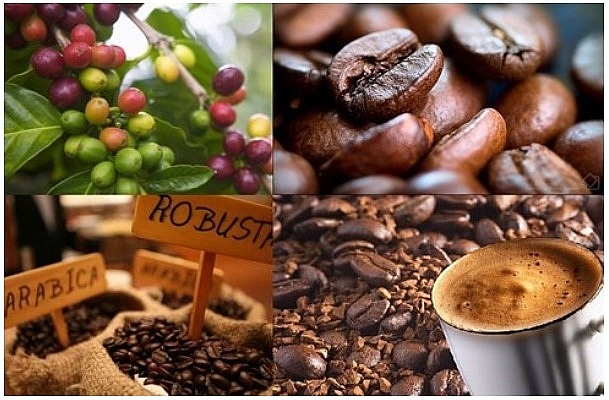 Photo: VCCI
The workshop attracted the participation of representatives from more than 70 businesses of the two countries specializing in producing, processing and manufacturing agricultural products, seafood, garments, footwear, electronic appliances, pharmaceuticals, medical equipment, handicrafts, mechanical products, auto and motorcycle spare parts, building materials, as well as veterinary medicine.
The Ambassador Nguyen Thanh Vinh affirmed that the Embassy is ready to accompany and support businesses of the two countries in exploring market information, introducing reliable partners and implementing cooperation projects in the future, reported Nhandan.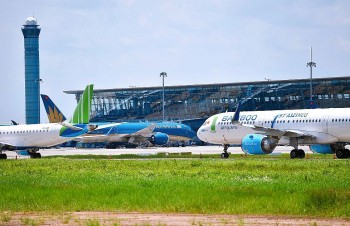 Economy
Vietnam Business & Weather Briefing (August 9): Vietnam's economic growth is expected to reach 7.5% in 2022, new securities accounts hit a near two-year low in July.