Hanoi Builds Tourism Destination Brand with Ao Dai Festival
The 2023 Ao Dai Tourism Festival is organized to stimulate tourism in the Capital, attracting domestic and international tourists to Hanoi. At the same time, preserve, develop and honor the traditional ao dai of the Vietnamese people.
The Hanoi Ao Dai Festival 2023 will take place in the capital city from October 13-15 with the participation of fashion designers, craft villages and tourism firms, VNA citied the event's organizer.
The event's opening ceremony, scheduled for October 13 evening at the pedestrian streets around Hoan Kiem Lake in downtown Hanoi, will be a combination of music, light and ao dai shows of the north, central and southern regions.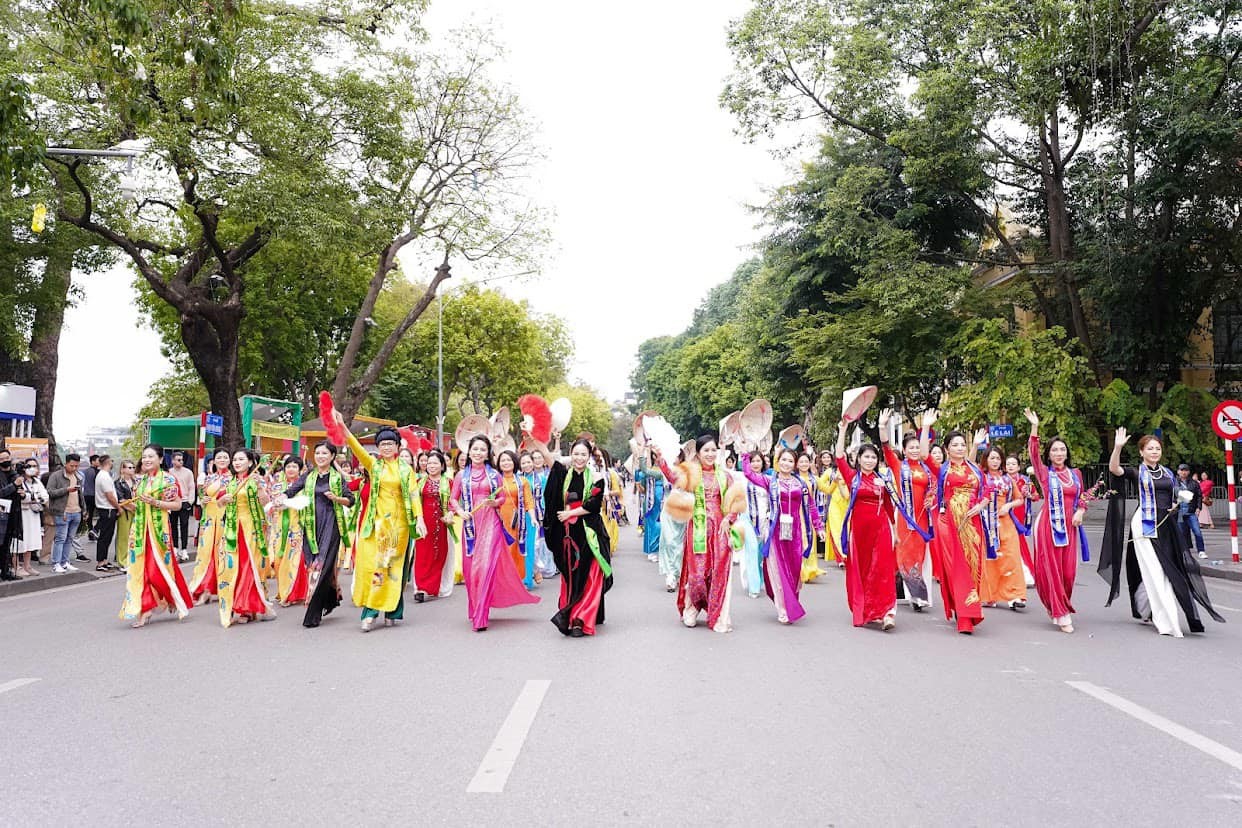 The festival also contributes to preserving and developing the traditional cultural values of the nation; and promoting the traditional ao dai (Vietnamese traditional long dress) by offering chances for Hanoi's tourism firms to explore cooperation opportunities with ao dai fashion designers and artisans.
The festival aims to promote Vietnam tourism in general and Hanoi tourism in particular, changing the image of ao dai from "cultural ambassador" to "tourism ambassador" - a typical tourism product of Hanoi.
A parade of people in Ao dai will be held at Hoan Kiem Lake, the Old Quarter and Long Bien Bridge areas within the framework of the event.
According to Dang Huong Giang, director of the municipal Department of Tourism, the festival is intended to stimulate tourism, drawing more domestic and international tourists. At the same time, it will honor the traditional Vietnamese dress and the capital's heritage.
The festival is expected to create a chance for artisans, fashion designers and tourism firms to exchange and explore cooperation opportunities, she said.
Hanoi hopes to attract about 22 million tourists in 2023, rising 17.6% from last year, with 3 million foreign arrivals (doubling the figure in 2022) and 19 million domestic visitors (up 10.5%). It also targets an increase of 28.2% in tourism revenue to about VND 77 trillion (nearly USD 3.3 billion).
Statistics from the municipal Tourism Department showed that about 16.9 million tourists visited Hanoi during the first eight months of 2023, rising 36.2% year on year.
They include 2.79 million international arrivals, soaring 4.6-fold from the same period last year. Meanwhile, tourism earnings reached VND 61.6 trillion (USD 2.5 billion), up 63.1% from a year earlier, statistics show.
The figures have proved the attractiveness of local tourism to domestic and international visitors, as well as the city's efforts to draw tourists back, the department said.
Occupancy rates at local hotels were estimated at 61.4% during January - August, up 28.5% year on year.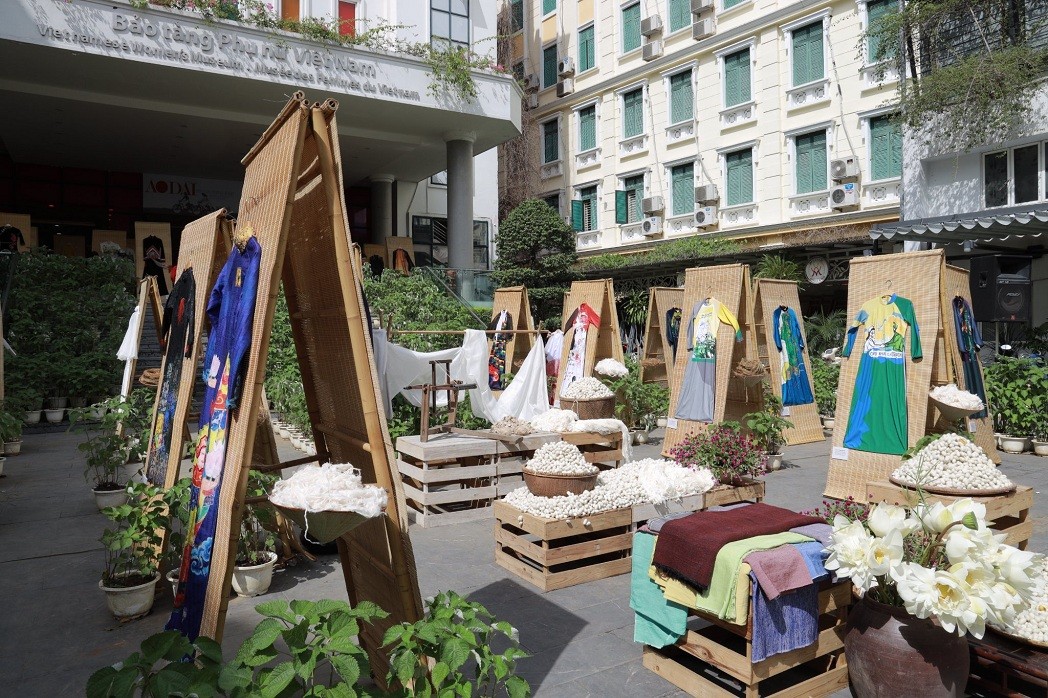 An exhibition about Ao Dai at Vietnam Women Museum.
Tran Trung Hieu, deputy director of the Tourism Department, said the department will increase advertising of local destinations and new tourism products on both domestic and foreign media in the coming time.
It will also hold more tourism promotion events in such key markets as Northeast Asia, Europe, the US, and India while coordinating with Vietnam's diplomatic representative agencies and trade offices abroad as well as international organizations to step up promotional activities, he added.
The Ao Dai is a beautiful representation of Vietnamese culture. In popular languages like English, the phrase "Ao Dai" has no equivalent meaning. This means that this kind of costume has been automatically considered by the international community as a traditional costume of Vietnam.
In the country's cultural and art history, Ao Dai is not only a great work of art adding to the national beauty but also a symbol of the identity and spirit of Vietnam. It conveys hidden meanings about the "proper behavior" of ancestors.
Ao Dai has also become a symbol of beauty for women, regardless of their education and social status, contributing significantly to promoting the image of Vietnamese women around the world.
The traditional dresses are suitable for all ages. It has become the standard costume on formal occasions or national holidays, weddings, New Year festivals, graduation days, or in important competitions.