More than 6,000 Women March in Honor of Vietnamese Ao Dai
On June 4, more than 6,000 women wearing Ao Dai participated in the parade "Honoring Ao Dai - Vietnam's Cultural Heritage" which took place at the April 2 Square in Nha Trang city (Khanh Hoa province).
The program was organized by the Khanh Hoa Provincial Women's Union in response to the Nha Trang - Khanh Hoa Sea Festival 2023. It was also registered to set a Vietnamese record.
Participating in the parade were thousands of colorful Ao Dai worn by elegant women, making the coastal city of Nha Trang become more vibrant. As they were walking around the streets, they spoke out slogans such as "I love Vietnamese Ao Dai", "I love Vietnam", etc.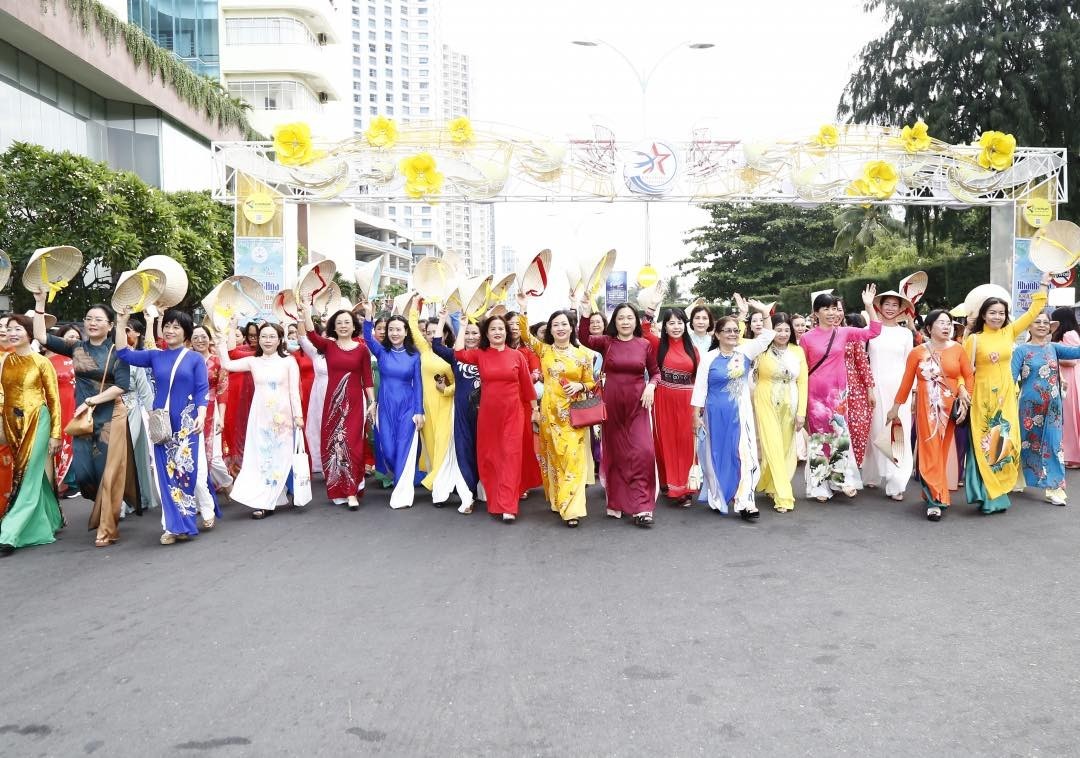 More than 6,000 women in traditional Ao Dai parade on the streets of Nha Trang (Photo: Nha Trang Sea Festival - Khanh Hoa).
According to Nguyen Quynh Nga, President of Khanh Hoa Provincial Women's Union, the Vietnamese traditional Ao Dai is unique and impressive clothing, known as the "miracle shirt," making an important contribution to promote Vietnam's image to the world.
In an important effort to make Ao Dai a national intangible cultural heritage, as a foundation for building Ao Dai profile for registration on the representative list of intangible cultural heritage of humanity, the Khanh Hoa's women's activities contribute to the joint efforts of the Vietnam Women's Union and ministries and agencies.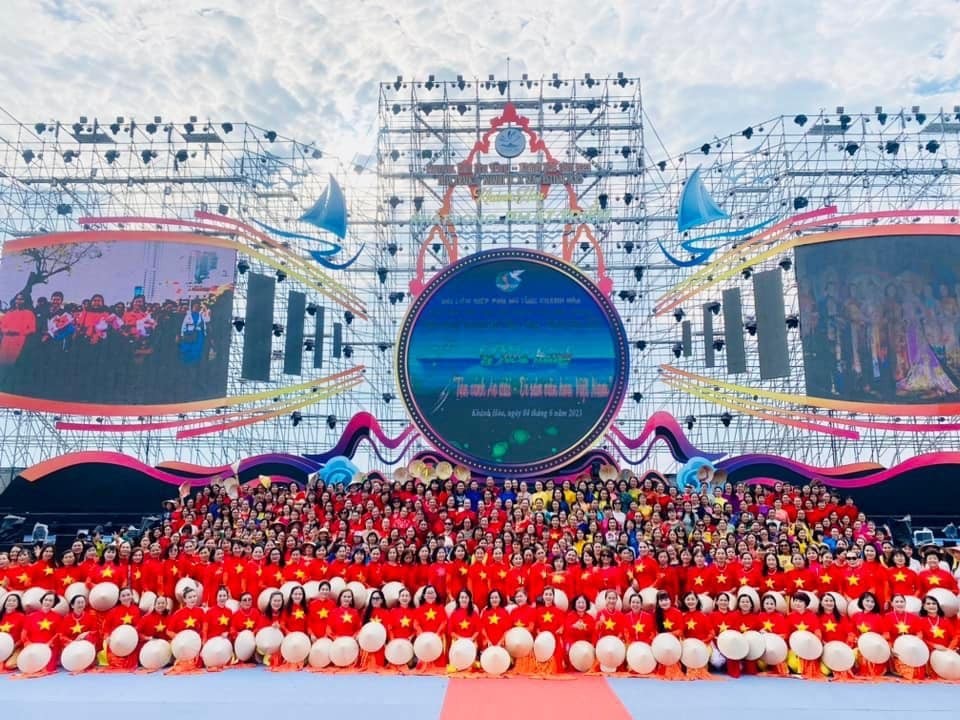 The event is expected to set a Vietnam Record (Photo: Nha Trang Sea Festival - Khanh Hoa).
Dinh Van Thieu, Vice Chairman of Khanh Hoa Provincial People's Committee, said that the parade program "Honoring the Ao Dai - Vietnamese cultural heritage" is a remarkable highlight in the series of activities of the Nha Trang Sea Festival in 2023.
These activities are creative, imbued with national cultural identity, contributing to honoring the value of Ao Dai, affirming that Ao Dai is an indispensable part of Vietnam's national cultural heritage. The charming and elegant Ao Dai not only has aesthetic value in fashion but also is a way to spread the cultural traditions of the Vietnamese people to international friends.