Hanoi closes all game and internet cafés as of February 2 over Covid-19 concerns
Just one day after halting all activities of karaoke, bar, lounges, and clubs, Vietnam's capital city continues to demanding all game and internet cafes to shutdown.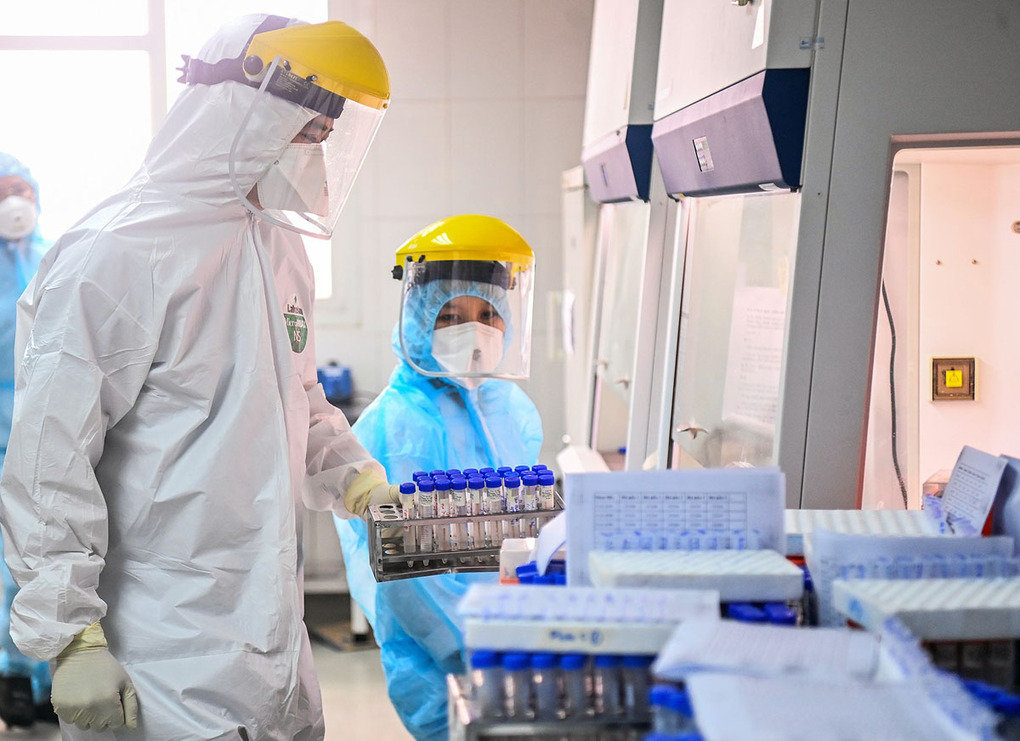 Sample analysis area of CDC Hanoi. Photo: Giang Huy.
The aforementioned direction was given by Vice Chairman of Hanoi People's Committee Chu Xuan Dung at the meeting of the municipal Steering Committee for the prevention and control of the Covid-19 pandemic on Monday.
"As of February 2, all game and LAN café are required to shut down for pandemic prevention.", Dung said and affirmed that the city is coping with a huge risk of community infection. Unlike the previous period, the virus strain from F1 to F0 this time was spread quickly while the exposure time is very short that requires urgent solutions are needed to prevent it.
Previously, the city decided to halt bars, karaoke parlors, and discotheques activities to prevent the Covid-19 pandemic and urges the citizens to avoid "unnecessary" gatherings.
All eateries are required to disinfect their space regularly, arrange seats to ensure social distancing and ask all staff to wear masks.
Residents have to limit gathering in crowds when it is not necessary. Those organizing events must strictly ensure preventive measures.
The city authorities have emphasized that people should limit organizing festive activities amid the latest outbreak that has aroused concerns that it is a rapidly spreading variant of the novel coronavirus.
Up to now, Hanoi has identified about 15,000 people leaving from epidemic centers in Hai Duong and Quang Ninh provinces, of which 10,000 people have been tested.
Concluding the meeting, Dung stated that the city has promptly requested higher levels of disease prevention and control such as the closure of bars, karaoke, discos, game bars, the internet, requiring restaurants to have partitions for epidemic prevention.
The Vice-Chairman of the City People's Committee asked the units to continue strictly implementing the concentrated isolation for F1 cases; focus on tracing to F3 to be proactive in all situations; strengthening testing capacity, providing early information for F1 cases that test negative for SARS-CoV-2.
The city is also considering issuing documents to ensure the safety of epidemic prevention and control at agencies and units with specific criteria to issue as soon as possible.
Vietnamese will celebrate the Lunar New Year, their biggest and longest holiday of the year, next week, and usually people travel back home to celebrate it with their extended families, Vnexpress reported.
Vietnam has had 1,856 Covid cases, 396 still active.
The new wave since last week has also spread to Hai Phong and Bac Ninh, Hoa Binh, and Bac Giang provinces in northern Vietnam, Gia Lai Province in the Central Highlands, and HCMC and it's neighbor Binh Duong Province.