Vietnam COVID-19 Updates (Feb 1): 38 new cases, 2 million Hanoi students take Tet holiday one week earlier
With new cases of COVID-19 continue to surge, the Lunar New Year holiday will begin a week earlier for over 2 million Hanoi students, from kindergartens to high schools.
Photo: Nikkei Asia
Thirty-eight COVID-19 cases reported
Thirty-six COVID-19 cases were reported in the past 12 hours to 18:00 on January 31, of which 17 were locally-transmitted, according to the National Steering Committee for COVID-19 Prevention and Control. Meanwhile, on the morning of February 1, 2 new cases, both Hanoian, were also reported, bringing the total number of new infections since January 31 morning to 38.
Meanwhile, 1,457 COVID-19 patients have been given the all-clear. Fatalities remain at 35. Among patients under treatment in hospitals, nine have tested negative for SARS-CoV-2 once, four twice, and three thrice. A total of nearly 27,000 people who had close contact with COVID-19 patients or arrived from pandemic-affected areas are under quarantine across the country.
Thus, as of 6 am on February 1, in the 6th phase of this COVID-19 pandemic in Vietnam, outside Hai Duong (188 cases) and Quang Ninh (25 cases), the pandemic has appeared in 7 provinces, all are related to outbreaks in the two above provinces including Hanoi (15), HCMC (1), Hai Phong (1), Hoa Binh (2), Bac Ninh (3), Gia Lai (4), Binh Duong (1).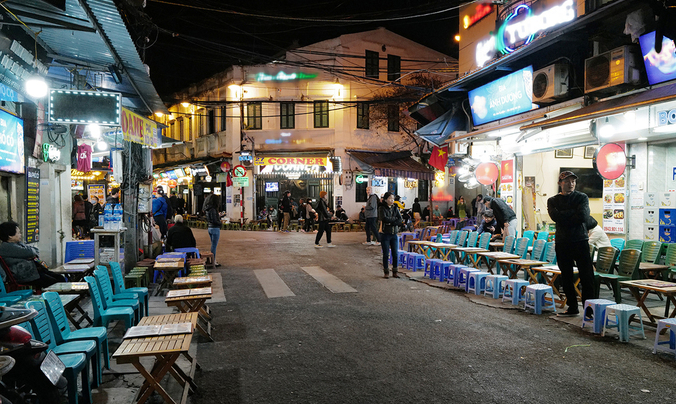 Photo: VN Express
Hanoi and other provinces ask students to take Tet holiday early
Students in Hanoi will begin their Lunar New Year holiday (Tet) – the biggest traditional festival of Vietnamese people – on February 1, one week earlier than the previous schedule, to meet the requirements of COVID-19 prevention and control in the city.
The Tet holiday will end on February 16, unchanged from earlier plans. The new schedule was a proposal of the municipal Department of Education and Training, which was approved by the Vice Chairman of the municipal People's Committee and head of the city's steering committee for COVID-19 prevention and control Chu Xuan Dung, on January 31. The decision applies to students at all levels from kindergarten to high schools, as well as centers for vocational training and continuing education.
In all, nine localities have told their children not to attend school since community transmissions resurfaced in Vietnam last Thursday. The northern province of Hoa Binh, where two Covid-19 patients were confirmed Sunday morning, has decided to keep students at home starting February 1.
Students in places like Hai Phong, Quang Ninh, Hai Duong, and Thai Binh had already been told to stay at home soon after the new Covid-19 outbreak was confirmed. Local authorities in the northern provinces of Bac Ninh and Bac Giang as well as the Central Highlands province of Gia Lai have asked children not to attend schools in areas where many people had come into close contact with Covid-19 patients.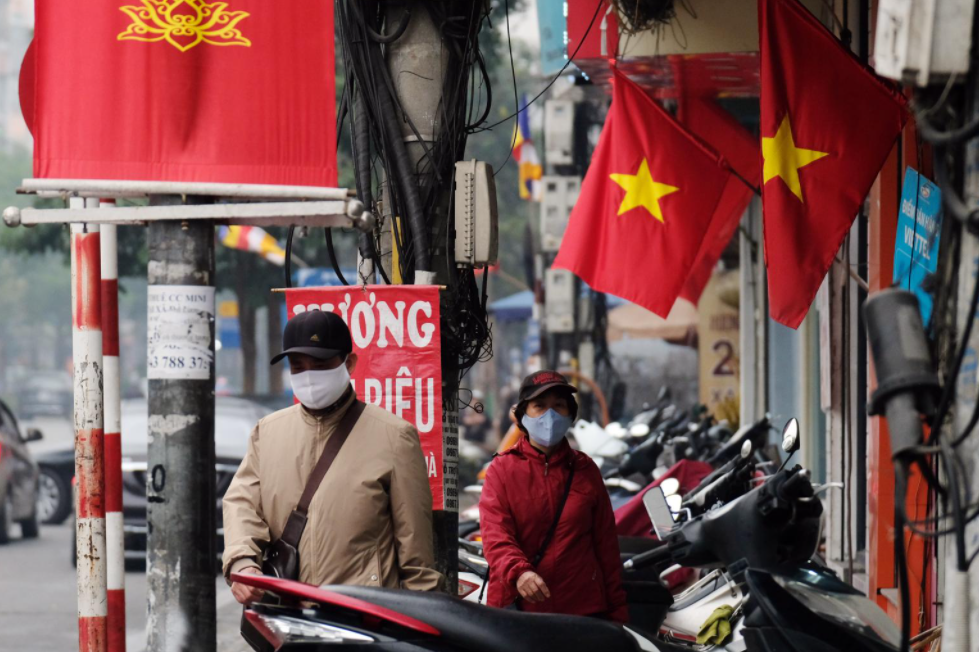 Photo: Strait Times
Hanoi shuts bars and karaoke parlors in latest Covid-19 response
All bars, karaoke parlors, and discotheques in Hanoi must close and residents have to avoid 'non-essential' gatherings from February 1 as measures to contain the spreading novel coronavirus. The Hanoi People's Committee announced the decision at a meeting on the latest Covid-19 outbreak Sunday afternoon. All eateries are required to disinfect their space regularly, arrange seats to ensure social distancing, and ask all staff to wear masks. Residents have to limit gathering in crowds when it is not necessary. Those organizing events must strictly ensure preventive measures.
The city authorities have emphasized that people should limit organizing festive activities amid the latest outbreak that has aroused concerns that it is a rapidly spreading variant of the novel coronavirus. Related agencies should guide the community and ensure that people follow preventive measures, notably the five-point message: wearing facemasks, frequent disinfection, maintaining a safe distance, refraining from gathering, and making health declarations.
People who traveled from Hai Duong Province's Chi Linh Town from January 1 and Quang Ninh's Van Don International Airport from January 5 will be tested for the novel coronavirus. Hanoi has estimated that around 20,000 people have come in from the Covid-19 hotspots of Hai Duong and Quang Ninh. Employees of the Noi Bai International Airport related in any way to the Covid-19 cases in Van Don Airport will also be tested.