Hanoi Run for Children 2019 raises over VND 1.1 billion
On the morning of December 8, the annual charity sport event Hanoi Run for Children 2019 raised fund worth USD 1.1 billion for child patient suffering from cancer and congenital heart disease.
The run was co-hosted by the Vietnam – Canada Friendship Association (VCFA), the Hanoi Union of Friendship Organizations, and the Canadian Embassy in Vietnam. It brought together ambassadors, foreign diplomats, athletes, and celebrities from different working fields.
Speaking at the opening ceremony of the event, Ambassador Nguyen Phuong Nga, President of the Vietnam Union of Friendship Organizations (VUFO) said: "This is a meaningful social and humanitarian activity. As organizers, we would like this activity to become a meeting place of warm-hearted people encouraging the unfortunate children to quickly recover from diseases and be back to friends and family's arms."
According to VUFO President Nguyen Phuong Nga, the Run not only symbolizes a beautiful gesture of a good and loving society but also broadcast a beautiful image of Hanoian people to international friends. It also the symbol of friendship between the people of Hanoi in particular, Vietnamese people in general with the people of Canada and international friends.
Speaking at the event, Ambassador of Canada to Vietnam Deborah Paul re-emphasized the message: All children deserve to enjoy a healthy life. Together we can bring positive change to kids who suffer with disease, helping them get the treatment opportunity and make their dreams come true.
By 9 am of December 8, the event raised an amount of VND 1.1 billion. All the donations will be spent on supporting disadvantaged children with cancer and congenital heart diseases at the Vietnam National Children's Hospital, the Hanoi Heart Hospital, and the Heartbeat Vietnam of VinaCapital Foundation.
*Moment of Hanoi Run for Children 2019: (Photo: P.Y)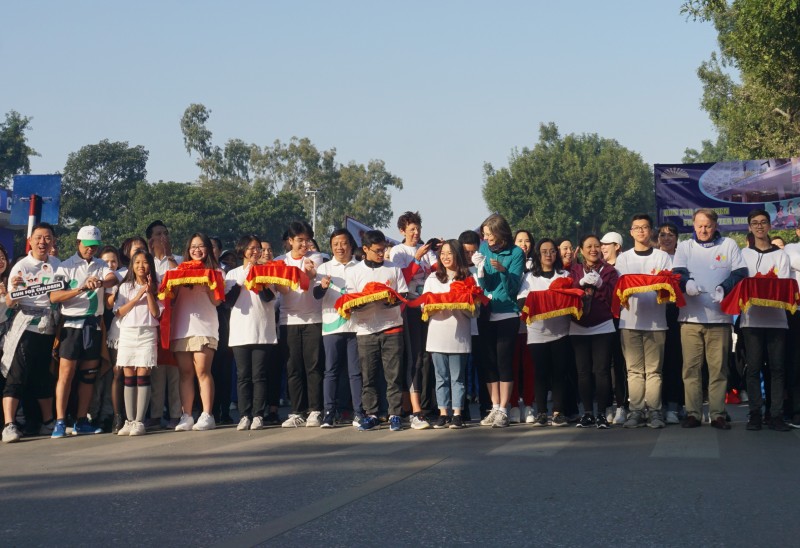 Delegates cut the ribbon to kick start the event.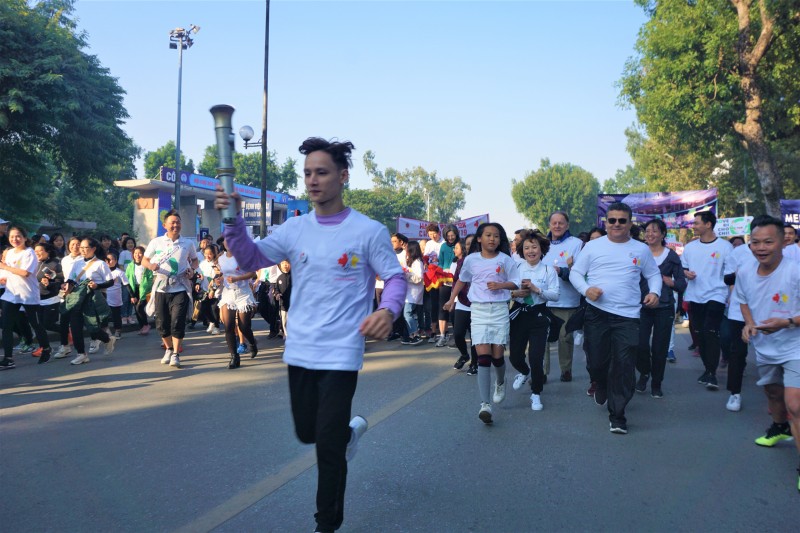 Seagames Gold Medalist, Gymnast Dinh Phuong Thanh holds the torch on the front line.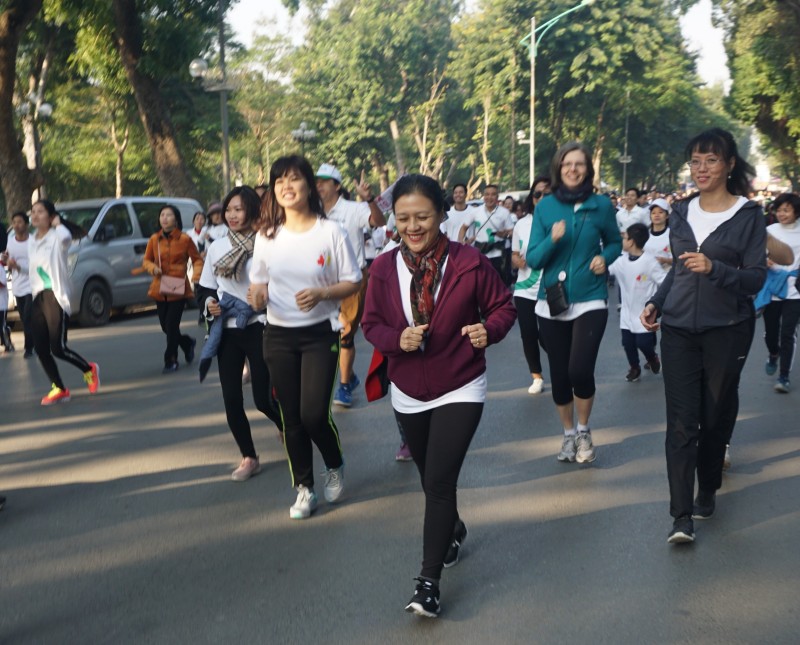 Canadian Ambassador (in green coat) and VUFO President Nguyen Phuong Nga (left) participate in the event.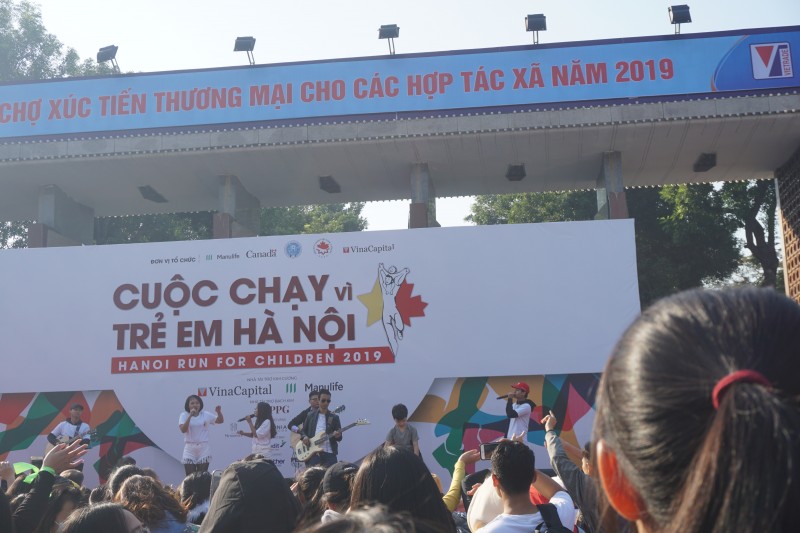 Music performance adds vibrancy to HRC 2019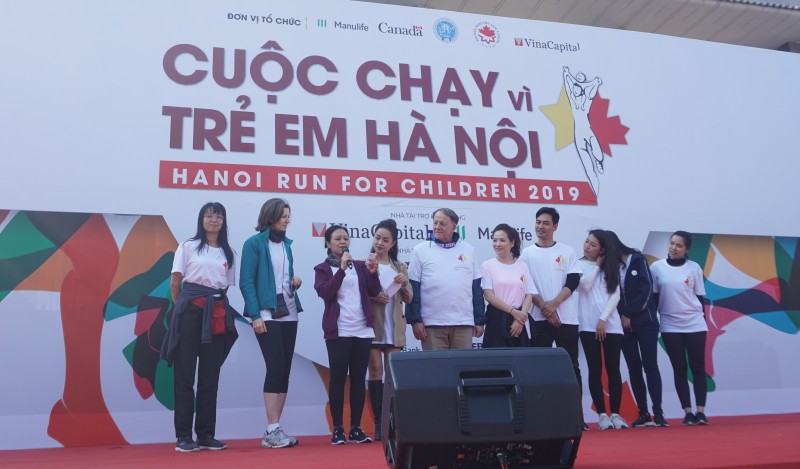 VUFO President Nguyen Phuong Nga announces the amount of money raised by the event.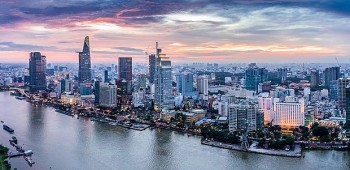 Economy
Japanese investors have been interested in the property market in Vietnam.