Hanoi Students Win World Office Informatics Competition
Two male students from Hanoi, Bui Cong Minh and Nguyen Duy Phong, have just won gold medals in Microsoft Powerpoint and Excel 365 at the World Office Informatics Competition 2022.
MOS World Championship is the world's largest office computing competition for students aged 13 to 22, organized by Certiport Corporation (USA). The contest aims to find and honor the skills of using Microsoft Office in three subjects: Word, Excel, and PowerPoint. Every year, the competition attracts millions of contestants from more than 100 countries and territories.
2022 is the 20th season of the worldwide competition. This year, the World Office Informatics Contest was held in the US for four days from July 24 to 27 with more than 100 contestants competing in 6 categories: Microsoft Word, Excel, PowerPoint 2016, and Microsoft Word, Excel, and PowerPoint 365 Apps & 2019.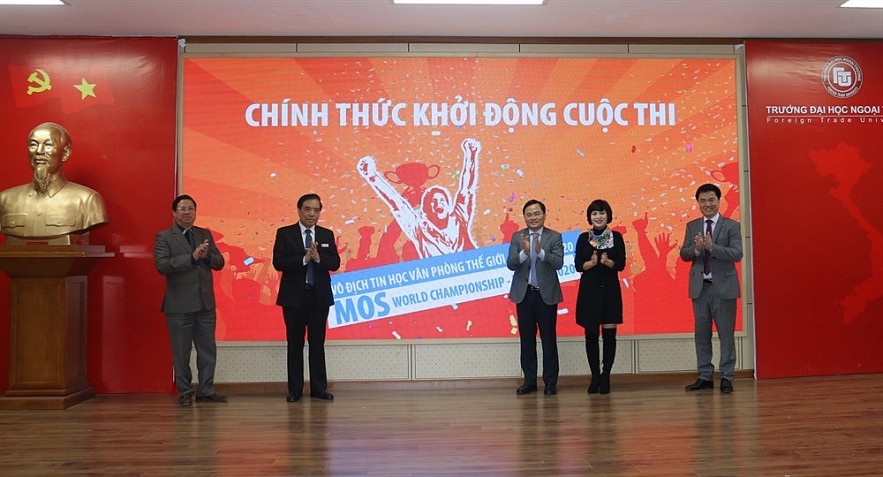 MOS World Championship 2022. Photo:
In the final round, contestants will show their skills in two parts. Part one lasts 30 minutes, and involves technical manipulations. In part two, candidates have to research a topic requested by the organizers. Within 3 hours, students present their thesis and conclusions in Word, Excel, or PowerPoint.
Candidates who achieve 700/1,000 points will receive a globally valid MOS Office Informatics certificate signed by the General Director of Microsoft.
Contestants who win the Gold Medal will receive a cash prize of USD 7,000 (about VND 160 million) along with a trophy and certificate; Silver Medal $3,500; Bronze medal $1,500.
In Vietnam, the competition has entered its 13th year. With a total of 13 medals (2 gold, 2 silver, and 9 bronze), Vietnam is considered a serious competitor at the MOS World Championship, continuously in the top 10 strongest teams in the world for 9 consecutive years.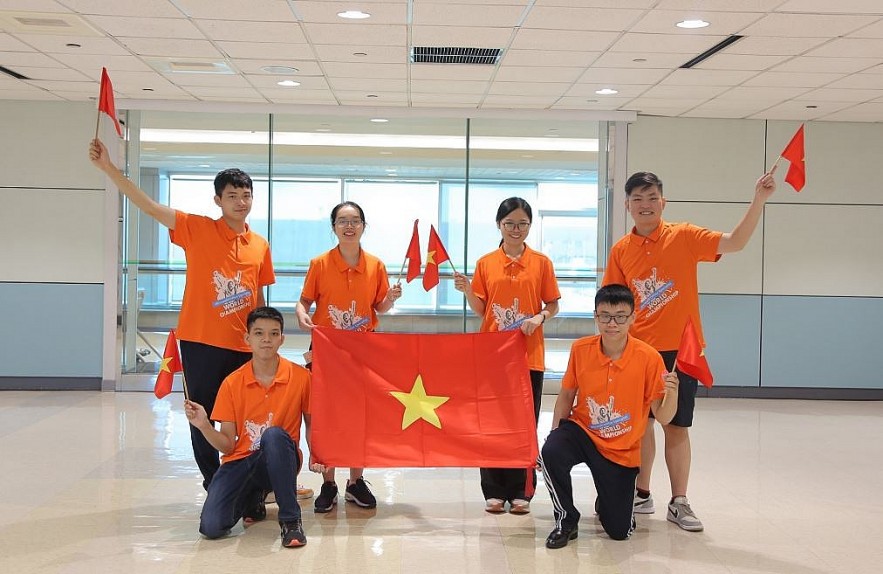 Six members of the Vietnam National team. Photo: vansudia
The organizers of the World Office Informatics Contest 2022 (MOS World Championship) have just announced the results of 6 competition categories of the competition on the morning of July 28. According to that announcement:
- Bui Cong Minh, a student at Nguyen Tat Thanh Secondary and High School, Hanoi, won the gold medal in Microsoft Powerpoint 2016.
- Nguyen Duy Phong, a student at Hanoi University of Science and Technology, also won a gold medal in Microsoft Excel 365 Apps & 2016.
- Nguyen Trong Khai, a student at the University of Science and Technology, won a silver medal in Microsoft Word 365 Apps & 2019.
- Dao Ngoc Tung Chi, a student at Foreign Trade University, won the bronze prize in Microsoft Word 2016.
Bursting with emotion when being named at the online award ceremony, Quoc Huy said that his efforts and a little luck helped him win the gold medal at the world finals, and bring glory home for Vietnam. Duc Phat was also "frozen" a bit when he was named at the award ceremony. Thanks to the great support of the organizers, the companionship and encouragement of teachers, family, friends, and my own efforts, I got a medal at the competition.
As a witness and follower of the children from the national tournaments to the world finals, Mr. Doan Hong Nam, Head of the National Organizing Committee, happily shared: "I am extremely touched and proud of the achievements of our contestants at this year's world finals. Their efforts and bravery helped Vietnam once again put its name on the world leaderboard 9 years in a row. The first world gold of Vietnam, this year we achieved the highest achievement at the competition I believe that today's success will lay the foundation for the next generations.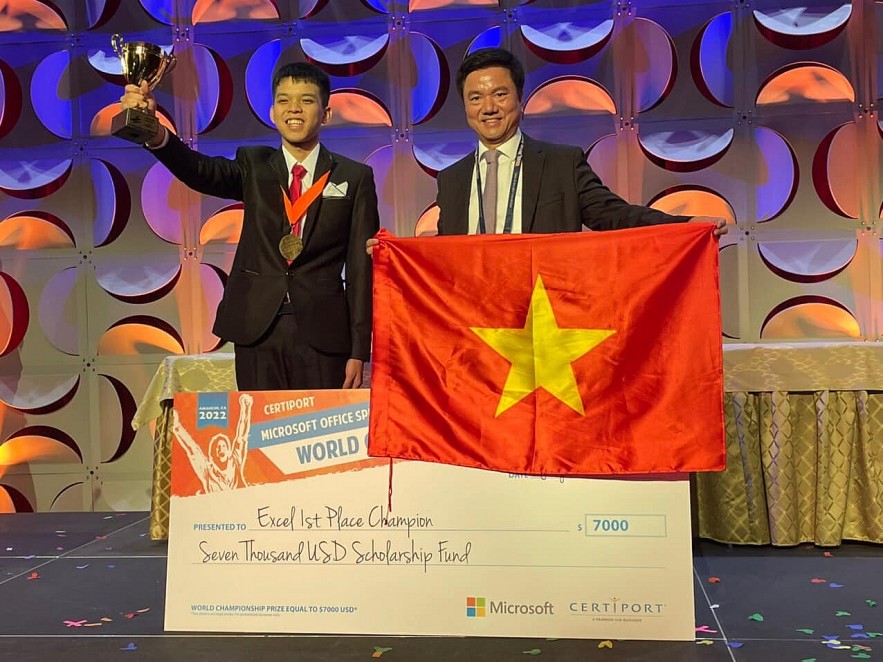 Photo: Vietbao
With this achievement, Vietnam is the team that has won the most medals overall among the participating countries this year. The members of the Vietnamese team are all national champions of the 2022 season in different categories. Last year, Nguyen Quoc Huy, a student at Hanoi University of Science and Technology, won a gold medal in the Microsoft Word 2016 category.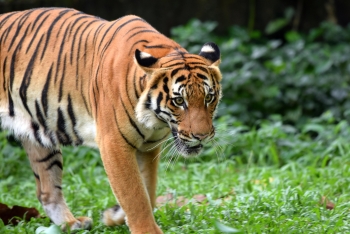 Economy
#ShopeeGivesBack, Shopee's long-term community initiative, has raised over RM48,000 from 1 May 2020 to 31 July 2022 for two Non-Governmental Organisations (NGOs) championing environmentally-conscious efforts in Malaysia.