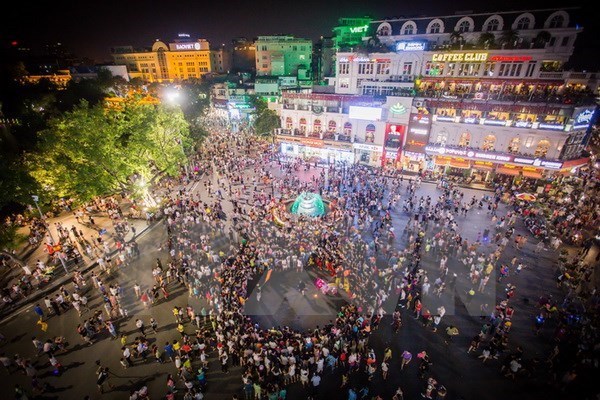 Walking street in Hanoi's Hoan Kiem district (Photo: VNA)

In an urgent notice sent to People's Committees of districts and agencies on February 4, the municipal Department of Sports and Culture urged stepping up the communication work to raise public awareness of the acute respiratory disease caused by nCoV and countermeasures.

As from February 3, the People's Committee of Hoan Kiem district has halted activities at the pedestrian streets in the district, which attract tens of thousands of people during each weekend.

The moves are aimed at limiting the gathering of large numbers of people, in order to curb the spread of the dangerous virus.

As of February 4 afternoon, Vietnam had recorded ten nCoV cases, with the latest patient being a 42-year-old woman in the northern province of Vinh Phuc, who had had close contact with an nCoV female patient in the province.
As of February 3, all Vietnamese and foreigners entering Vietnam from China will be quarantined for 14 days in an effort to stamp out the acute respiratory disease caused by new coronavirus outbreak./.
VNA