Hanoi's Running Community Donates Supplies to Doctors
Hundreds of Hanoi runners have recently collected gel bags and salt tablets to send to medical workers traveling to the South to fight the pandemic, helping them not to burn out or faint during their shift.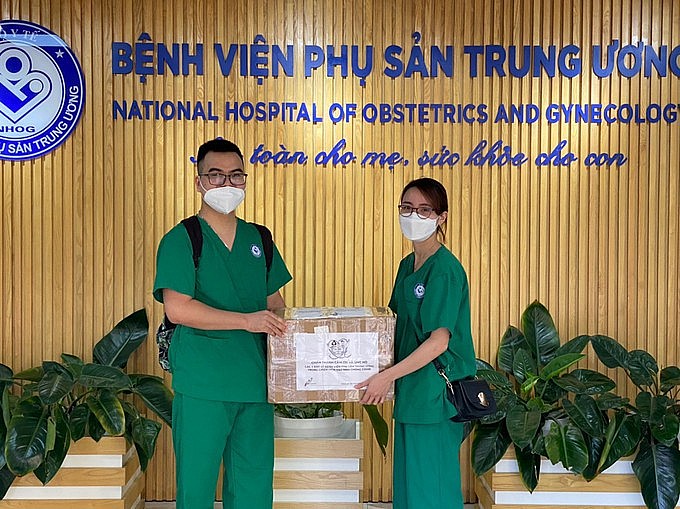 The gifts of Hanoi runners were presented to the medical team of the National Hospital for Obstetrics and Gynecology before leaving, at the end of August 2021. Photo: VnExpress
This is the initiative of My Chau, a member of the Doctors and Friends running group, with members being doctors from Viet Duc Hospital, K Hospital. The woman working as an accountant said that she was often told by her husband, who is the director of the organ transplant center of Viet Duc Hospital, about the hardships of doctors and nurses who are supporting the South in the battle to treat Covid-19 patients.
"A head nurse left three young children behind and volunteered to enter the pandemic center. She said that there were days when she was exhausted because of too many patients. After the shift was over, they had to drink a liter of water immediately. I find this way of rehydration is not good," Chau said.
At field hospitals, there are electrolyte water for medical staff, but it is not very effective. "The medical staff's exhausting shifts are similar to the times when we participate in the race. Because the race is long, we can't eat too much, so we compensate for the body's needs with salt packs (electrolytes) and gels (liquid nutrients for quick energy replacement)," said the female runner.
My Chau bought some of this product and sent it to doctors and nurses to try it out. Receiving good feedback, she called on everyone in her running group to support. Other running groups in the capital such as Trang An Runners, GreenStars Runners, Cau Giay Park Runner, AmsRunners immediately responded.
Nguyen Dat, a sports reporter and well-known runner in the group, stood up to receive support items. "Doctors do not have time to eat and drink on time, so sports nutrition with the advantage of being compact, can be loaded immediately and effectively, helps increase the doctor's energy during the shift," Dat said.
Since the beginning of the year until now, because of Covid-19, most of the races in the South and the North have been postponed, many people have stored gel and salt in their homes but have not used them, so they wanted to support doctors. However, donating is not easy because of the distance.
"Since the pandemic happened, we have contributed to the fight against the pandemic in many different ways. This is a meaningful way, but few people think about it," said Lan Anh.
Salt tablets and gel bags from running lovers gather in one place to give to frontline doctors. Photo: VnExpress
The dosage of these sports nutrition products was consulted with a number of doctors, including Doctor Dinh Huynh Linh, a cardiologist at Bach Mai Hospital, and the admin of a running group. Dr. Linh recommends that colleagues use 1 gel and 2 salts for each shift. My Chau also printed the manufacturer's recommendation leaflet, that these two products should not be taken at the same time, must be at least 3-5 minutes apart. Salt is easy to use, and gel is not used by everyone, so it is advisable to try a pack first.
After a few days of use, the nurse of Viet Duc Hospital, currently fighting the pandemic at the field hospital No. 13, texted Chau: "This morning's shift, my group drank gel and 2 salts and saw a difference. I no longer have cramps and muscle contractions like yesterday, I feel much better. The friends I just asked also said the same, feeling healthy and strong. When wearing PPE protection, I understand the feeling of why medical staff faint. Dehydration, loss of electrolytes should be like that. I've only worn it for over an hour and I'm already dizzy. The day before, I didn't have the gel and salt you sent me, I had cramps in my calves and arms."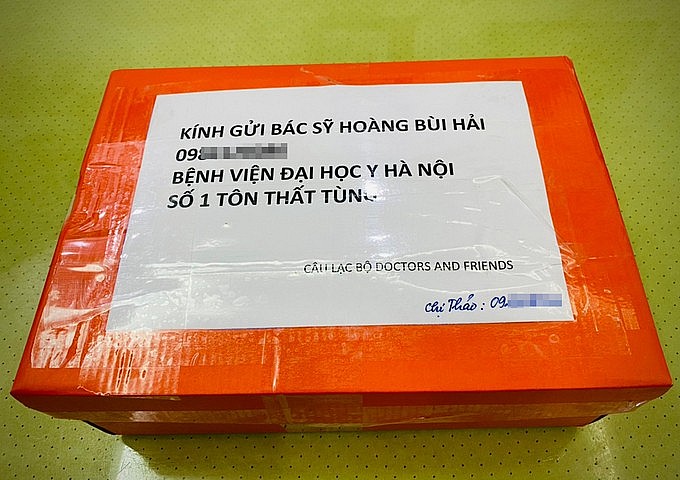 Box of gel and salt donated to the medical team of the Medical University Hospital who are fighting the pandemic in the South, early September. Photo: VnExpress
After more than half a month, Hanoi runner has collected nearly 11,000 salt tablets, more than 1,600 gel packs (including gel, salt directly donated and more than VND70 million (US$3067) donated for additional purchases). The gifts went to the medical staff to fight the pandemic in the South of National Hospital for Obstetrics and Gynecology, K Hospital, Viet Duc, Viet Xo, Medical University Hospital.
"We just had time to donate 50 boxes of salt (2,500 tablets) and some gels collected by the running community in Saigon to the field hospital No.6," Chau said.
Runners in Hanoi will still implement the program until the day the pandemic is under control. My Chau said that everyone wants doctors and nurses to have health from delicious meals, not with gel and salt supplements, but because reality does not allow it, they are forced to use this method to promote health.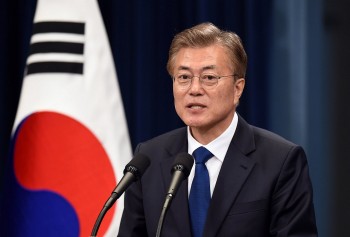 World
Moon Jae-in was elected President of the Republic of Korea and began his five-year term in May 2017. Below are some insights into his early life, education and political career.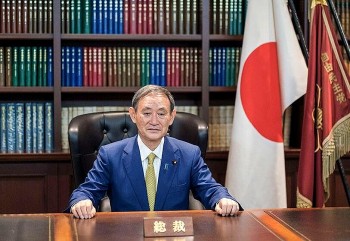 World
Yoshihide Suga, who was elected Japan's prime minister by parliament in Sept, 2020, has kept a low profile for much of his career. Below, we give you a closer insight into his early life, education and political career.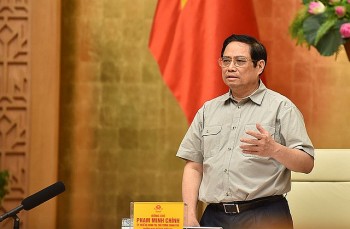 Viet's Home
Vietnam plans to ease coronavirus curbs and allow businesses to restart production from next week to revive the pandemic-hit economy.