Tan Hiep Phat CEO Offers Advice for Post Pandemic Recovery
Nearly 80,000 enterprises in Vietnam withdrew from the market in the first 7 months of 2021, a reality considered pessimistic but inevitable. The number, however, is expected to grow as the coronavirus still ravages the world. The CEO of Tan Hiep Phat, Tran Quy Thanh, is aware of these issues yet he is optimistic for Vietnam's economic future.
The global pandemic has negatively affected the economies many countries, not only Vietnam, said Tran Quy Thanh, CEO of Tan Hiep Phat Beverage Group. These countries do not give up but try every possible way to recover the economy.
In my opinion, Vietnam will have three forces joining hands to solve this problem.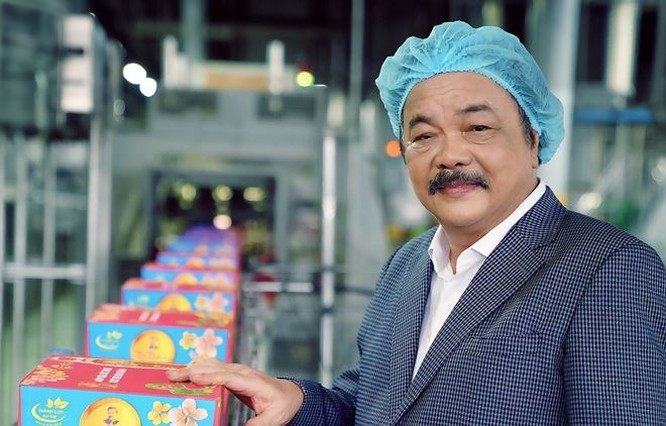 Tran Quy Thanh, CEO of Tan Hiep Phat Beverage Group. Photo: Viettimes
The first force is, of course, the enterprises themselves. They must brace for not only this Covid-19 pandemic but any other risks, which might be even more dangerous than epidemics or natural disasters. This is the main force in production and business activities, contributing to economic recovery and development.
The government comes in second. The country's leaders can adopt economic recovery policies, including programs supporting businesses such as offering preferential loans, tax exemptions and reductions, reduction of bank interest rates, electricity bills, among others.
The community can also contribute to the nation's economic recovery by consuming domestic goods. The law of society and economy is to consume to develop. For example, when consumers buy goods and services, they help "revive" enterprises, which will create job opportunities for workers.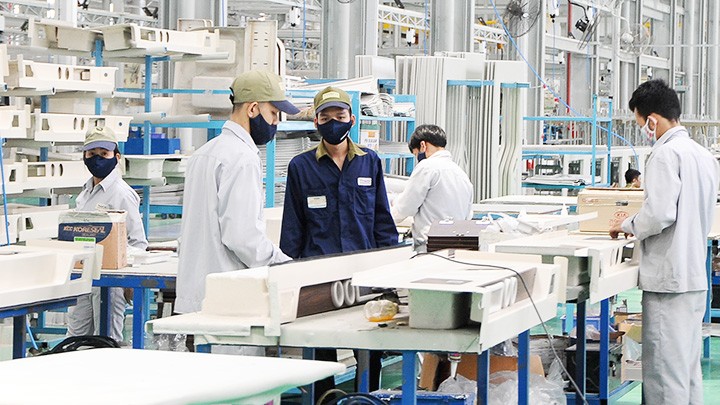 Photo: Nhan Dan
The Covid-19 pandemic is like a strict screening where only those who survive can continue their journey. I believe there are many businesses that are ready to return to the new normal.
In this resurgence, the coronavirus teaches us to utilize technology for work. The world has changed a lot since the pandemic broke out, and in the near future, those who are slow or unfamiliar with technology will be excluded.
All types of businesses need technology applications for production and business, management, and administration. The problem is who can access it quickly, change timely and exploit it effectively.
At the moment, Vietnam really needs breakthrough technology products to be able to overcome the Covid-19 impacts. The so-called "made-in-Vietnam" vaccine now is not just a slogan but a possible reality.
Tan Hiep Phat Beverage Group is a leading enterprise in Vietnam's beverage industry, focusing on healthy products. Tan Hiep Phat's drinks, such as Dr Thanh Herbal tea, Zero Green tea, Number 1 Energy drink, are recognized as a National Brand and won the National Quality Gold Award. Millions of people choose the drink every day.
Dr.Thanh Herbal tea has been specially developed to help you relieve inner health and purify the body. Meanwhile, Zero Green containing EGCG compounds and vitamin C supplements helps to relieve stress and fatigue. Number 1 Energy drink helps increase strength and gives instant alertness.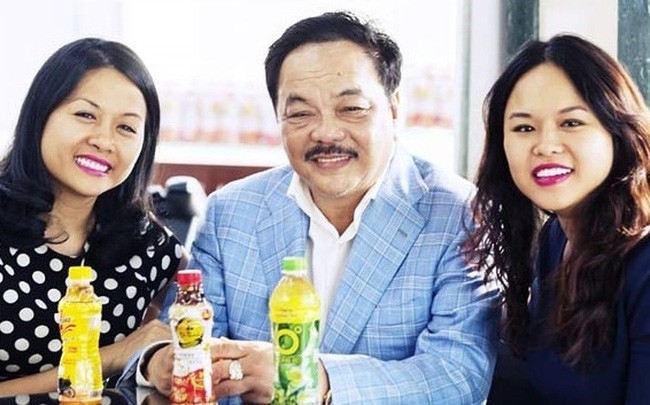 Thanh and his two daughters. Photo: ReaTimes
Number 1 Active Salt Lemon Energy Drink provides just enough energy to keep your body in balance. The taste of salty lemon also improves the intestinal tract and helps digestion of food well. It is a suitable drink for those who play sports, and sweat a lot. Macchiato No Degree Milk Tea has a cool, refreshing strawberry flavor, helping to compensate for water and energy after working hours.
Macchiato No Degree Milk Tea is made from natural tea leaves and fragrant milk, without preservatives, bringing an irresistibly delicious taste.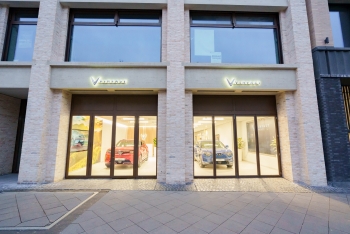 Economy
VinFast has officially opened its first two VinFast Stores in Cologne, Germany, and Paris, France.