HCM City Extends More Two-Week Social Distancing With Highest Priority for COVID-19 Vaccination
The Ministry of Health is coordinating with the Ho Chi Minh City People's Committee to review and make necessary adjustments to ensure the fastest and safest vaccination process and Ho Chi Minh City continues imposing city-wide social distancing measures under the Prime Minister's Directive 16 for an additional 14 days from 0:00 on August 2.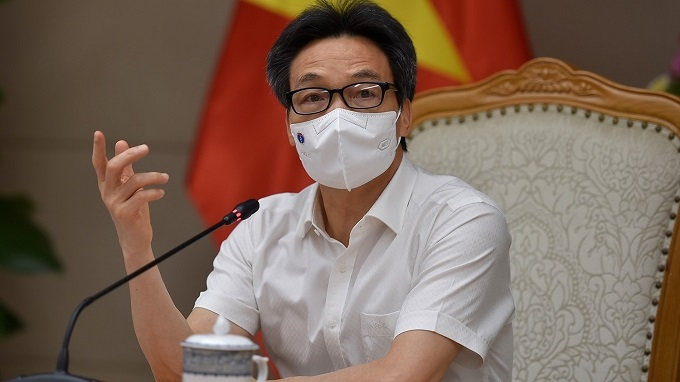 Deputy PM Vu Duc Dam speaking at the meeting. (Photo: VGP)
On July 31 in Hanoi, at a meeting hosted by Deputy Prime Minister Vu Duc Dam, Head of the National Steering Committee for COVID-19 Prevention and Control, with members of the steering committee (including the Ministry of Health, Ministry of National Defence, Ministry of Public Security, Ministry of Transport, Ministry of Information and Communications, and Information Analysis Team), the Deputy PM noted that following the meeting held by the Government with 63 provinces and cities to discuss the implementation of urgent COVID-19 prevention and control measures under the Resolution of the first session of the 15th National Assembly on July 30, Prime Minister Pham Minh Chinh concluded that the highest priority must be given to vaccination against COVID-19 to achieve herd immunity in the localities, according to the Nhandanonline.
The Deputy PM also asked Ho Chi Minh City to coordinate with the Ministry of Health to urgently develop a plan for production and business after vaccination is fully completed for people of all ages.
At the meeting, the Steering committee also urged the Ministry of Health to review statistics towards promptly updating the number of people infected and killed by COVID-19 on the principle of publicity and transparency.
The Steering Committee agreed on the principle of strictly implementing social distancing, and no one was allowed to leave the isolated area, except with an official and special permit from the authorities. Localities that do not control the people going out of their areas will be held responsible by the PM.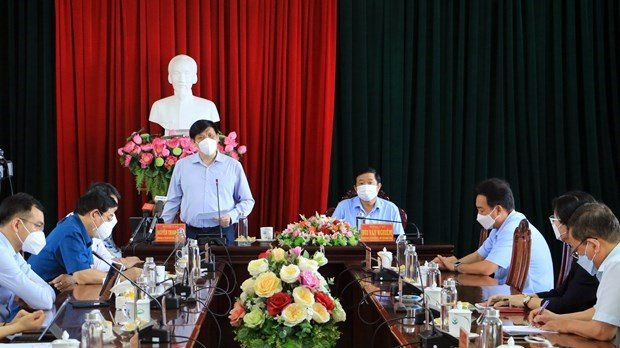 Minister Nguyen Thanh Long speaking at the working session with Vinh Long Province. (Photo: VNA)
As of July 31, Ho Chi Minh City has been allocated three million doses of COVID-19 vaccines, equivalent to about 22.3% of vaccination needs for people aged 18 years and older.
Also yesterday, a delegation of the Ministry of Health led by Minister Nguyen Thanh Long worked in Vinh Long Province on the prevention and control of COVID-19.
He asked the locality to be vigilant and prepare for a worse scenario due to larger number of cases detected through community screening.
While working with Can Tho City Party Committee and People's Committee on July 31, Minister Long said that Can Tho must strictly implement social distancing to control the source of infection.
He required the local authorities to provide enough necessities and essentials for the people in blockaded areas.
Ho Chi Minh City extends social distancing for two more weeks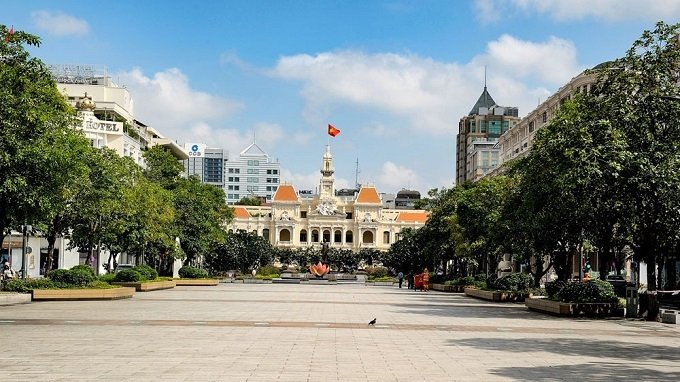 Empty street in Ho Chi Minh City (Photo: VNA)
On August 1, Ho Chi Minh city's Chairman of the municipal People's Committee Nguyen Thanh Phong made a decision to extend the city's social distancing for two more weeks.
Phong asked the heads of departments and branches, the Chairpersons of the People's Committees of Thu Duc city and districts and local businesses to direct the stronger, more drastic and effective implementation of prevention and control measures, step up dissemination and ask locals not to leave their places of residence for another locality until the end of social distancing.
He requested departments, sectors and localities to conduct quicker COVID-19 vaccination and ensure the supply of food and food stuffs for poor labourers and those in sealed-off areas as well as the provision of protective equipment for medical staff as guided by the Health Ministry.
Ho Chi Minh City has experienced 63 days of social distancing at different levels. From 7pm on July 31 to 6am on August 1, the city documented additional 2,027 COVID-19 infections.
Since the beginning of the fourth wave in late April, the city has logged 92,200 cases.