Vietnam Covid-19 Updates (August 1): One Million Sinopharm Doses Arrive In HCM City
The country has so far logged 2,241 imported, and 147,819 domestic infections. A total of 276,373 people were vaccinated against Covid-19 on July 30 alone.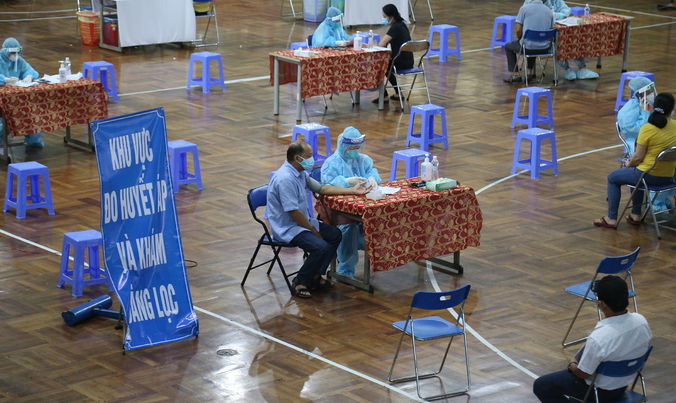 Photo: VN Express
National infection tally crosses 150,000
The Ministry of Health confirmed 4,734 new Covid-19 cases, including two imported on August 1 morning, pushing up the national infection count since the start of the pandemic that hit the nation early last year to 150,060.
Of the total figure regarding domestic cases, Ho Chi Minh City, the country's biggest coronavirus epicenter, documented 2,027, followed by the southern provinces of Binh Duong with 1,415, Long An with 318, and Dong Nai with 262. Hanoi led with two-digit infections at 67, trailed by Vinh Long (50), Ba Ria - Vung Tau (46), Hau Giang (37), Ben Tre (32), Kien Giang (24), Phu Yen (22), Tra Vinh (22), An Giang (21), and Dong Thap (16). The remaining localities registering one single-digit case included Thanh Hoa Quang Tri, Hai Duong, Kon Tum.
Among the new cases, 884 were detected in the community, and 3,848 were in isolation facilities or areas currently under lockdown.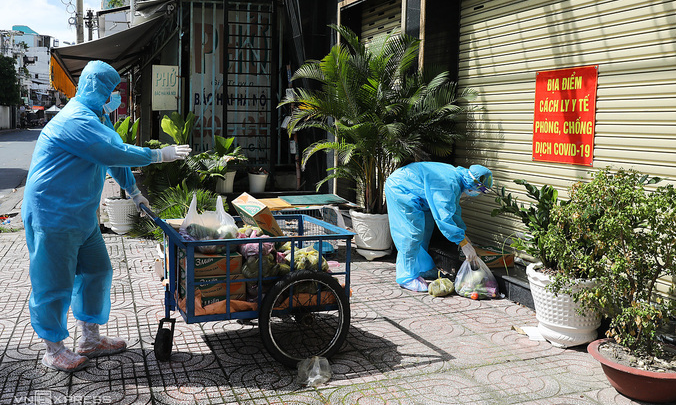 Photo: VN Express
More than 2,800 patients in HCM City discharged from hospital
The total number of people who have recovered from Covid-19 since the start of the latest pandemic wave rose to 31,146, following the discharge of a further 2,826 patients on July 30, according to the Ho Chi Minh City Centre for Disease Control.
Currently, hospitals in the southern city are in the process of treating 36,233 people who have tested positive for Covid-19, of which 878 are seriously ill patients who have been put onto ventilators, with 14 on extracorporeal membrane oxygenation (ECMO).
Ho Chi Minh City also discovered three new infection clusters in residential areas based in several districts on July 30. Currently, 27 infection chains have been zoned off and are being closely monitored.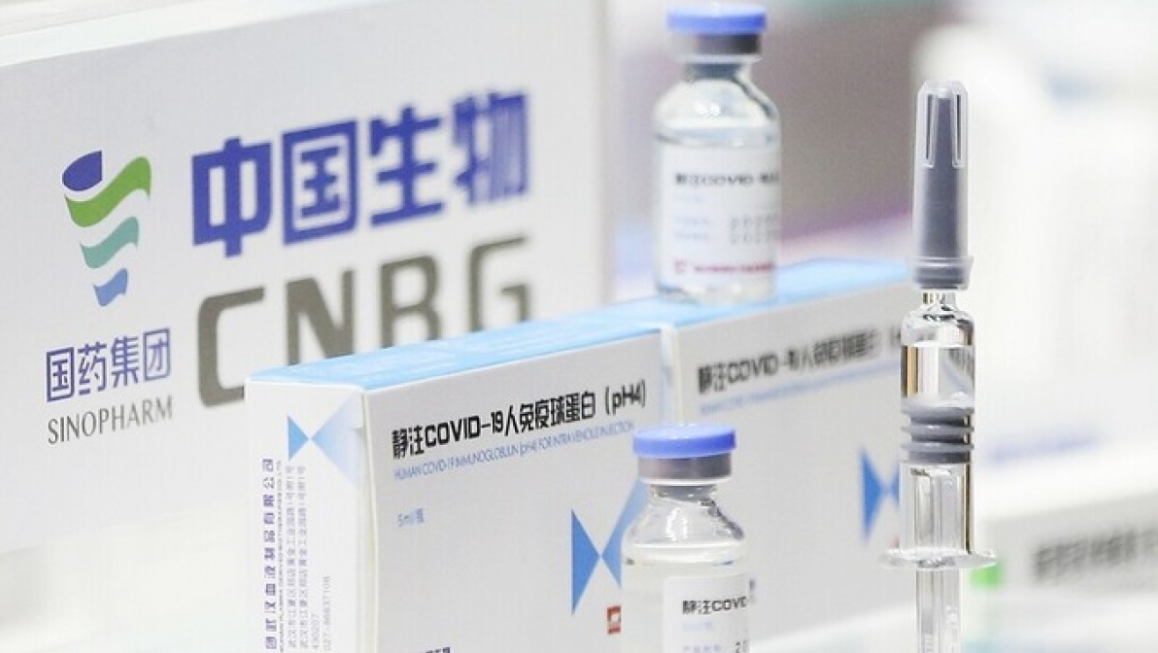 Photo: VOV
One million Sinopharm vaccine doses arrive in HCM City
One million doses of Vero Cell vaccine arrived in Ho Chi Minh City on July 31 as part of a deal to import five million doses of the vaccine from Chinese pharmaceutical company Sinopharm.
The Health Ministry said that this was the first batch out of the five million doses of Vero Cell that Saigon Pharmaceutical Company Limited (Sapharco) had negotiated with partner Sinopharm under the authority of the municipal People's Committee. The vaccine, called Vero Cell, is produced by the Beijing Institute of Biological Products Co. Ltd of Sinopharm Group, and was adopted by the Ministry of Health for emergency use on June 4.
As of July 31, the city has been provided with 3 million doses of Covid-19 vaccines, estimated at 22.3% of the vaccination demand for people aged 18 and above, reaching the highest allocation rate in the country so far, according to the Ministry of Health. Around 1.5 million Covid-19 vaccine doses have been administered in HCM City so far, with 1.3 million people receiving one dose, and 75,000 getting full two shots.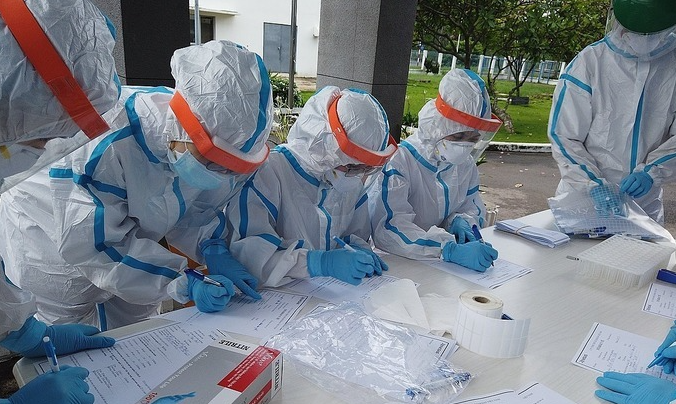 Photo: VN Express
Nha Trang bans movement at night amid Covid surge
Nha Trang authorities have ordered people to remain indoors between 7 pm and 6 am starting Saturday to contain the growing number of Covid-19 infections. The beach town and popular tourist destination of 500,000 have recorded 661 infections during the current wave.
Only emergency and anti-epidemic workers, reporters, sanitation workers, people repairing electricity, water, and other infrastructure, drivers of vehicles transporting essential goods, and gas station and drug store employees are allowed to be on the streets during the night hours.
Others with permission to leave home for work after 7 pm must furnish a Covid-negative certificate. Eleven communes and wards in Nha Trang deemed as high-risk areas have been locked down since Saturday.
The country has so far logged 2,241 imported, and 147,819 domestic infections.
July 31 saw the coronavirus caseload hit more than 8,620, with Ho Chi Minh City and its neighbor Binh Duong recording the highest number of domestic infections at 4,180 and 2,075. Furthermore, more than 32,710 coronavirus patients have recovered from the virus during the latest pandemic wave.
A total of 276,373 people were vaccinated against Covid-19 on July 30 alone, bringing the total number of vaccinated people nationwide to more than 6.2 million.
In the face of the increasingly complicated pandemic, especially in Ho Chi Minh City and southern provinces, Prime Minister Pham Minh Chinh has issued a decision to extend social distancing under the Government's Directive 16 for another 14 days in an effort to curb the spread of the coronavirus among the community.