Lockdown Creativity: Filipino Artist Depicts a Formerly Bustling HCMC
Completing his piece entitled "100 Views of Sai Gon," artist Daniel Ansel Tingcungco posted his collection on the internet, hoping that the Covid-19 outbreak will be subdued and everyone can experience the beauty of Sai Gon again.
The collection titled "100 Views of Sai Gon" by the Filipino artist Daniel Ansel Tingcungco recently went viral on social media, highly praised by many.
Tingcungco, 32, came to Ho Chi Minh City in 2019 to look for career opportunities. "I have friends who have been here for several years already and they've been my guide and support that has helped me decide to make the big leap," he said.
It did not take long for Tingcungco to fall in love with Ho Chi Minh City, for "it instantly felt like home for me.The warmth of both the people and the climate, the vibrant and progressive feel of the city, yet still somehow it feels laid back."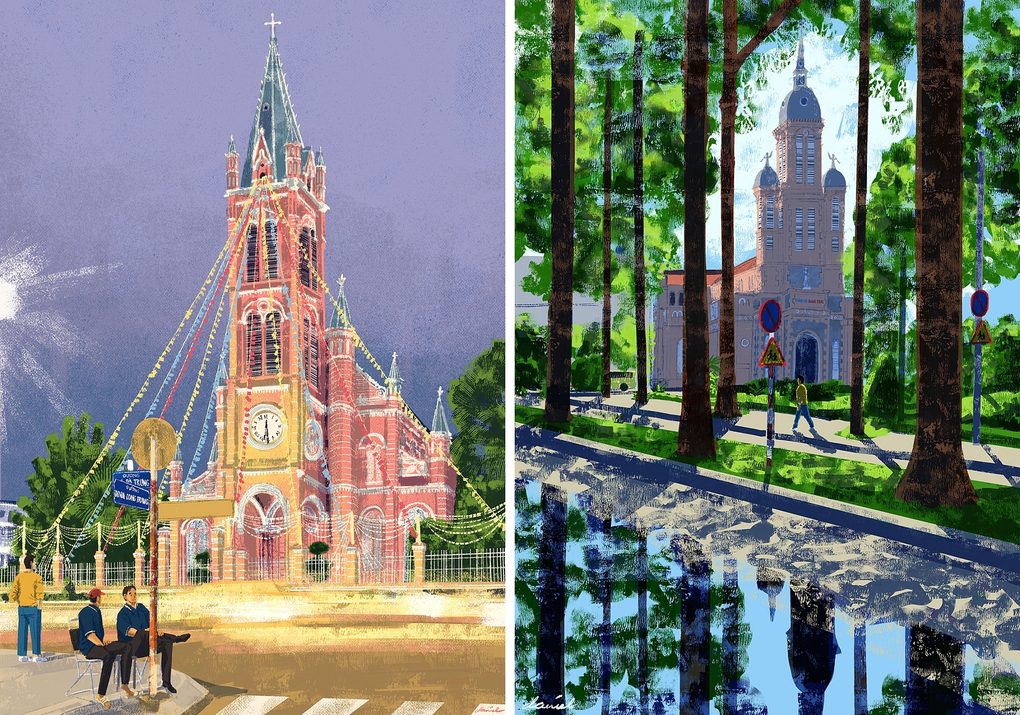 "Tan Dinh Church" (#2) and "Church of Saint Jeanne d'Arc" (#50). Photos:

Daniel Ansel Tingcungco
Since the Tet holiday in 2019, Tingcungco has thought of replicating the city via painting. He sued to draw the "100 Views of Manila" collection, which was inspired by "100 Famous Views of Edo" by the Japanese artist Hiroshige (1797–1858) and landscape paintings by other artists from Japan such as Kawase Hasui, Yoshida Hiroshi and Tatsuro Kiuchi.
Tingcungco initially thought of discontinuing his Sai Gon art project. However, after drawing a coffee shop on Hai Ba Trung Street, he realized he wanted to replicate other corners in the city. His curiosity, fueled by his friends' encouragement, motivated the Filipino to complete all 100 paintings.
Tingcungco's paintings were drawn on iPad, using vibrant colors to express the artist's feelings about the city in the most sincere way while conveying Tingcungco's emotions when he drew the paintings. The Filipino's collection depicted not only iconic tourists spots such as the Tan Dinh Church or Landmark 81 building but also normal places such as a coffee shop or bun noodles food stall.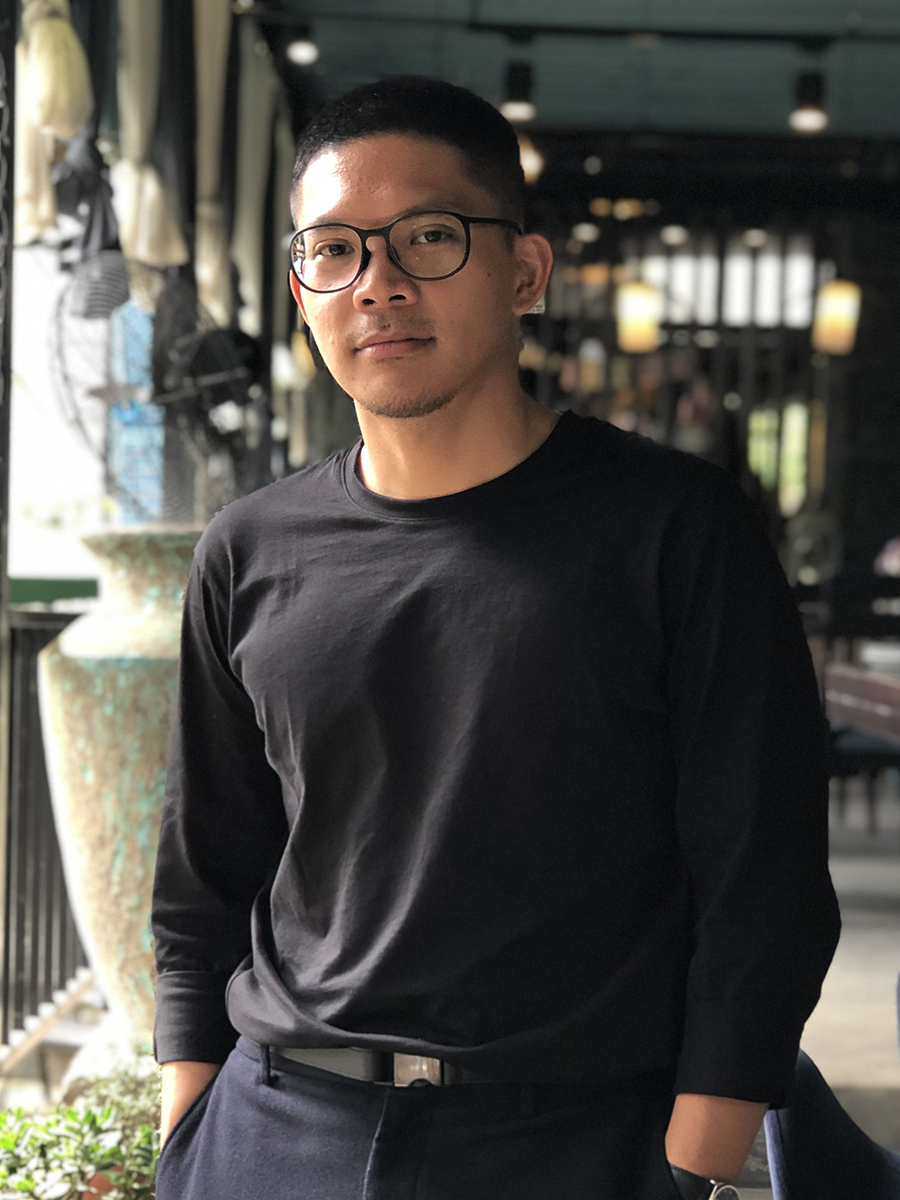 Tingcungco spent 500 days drawing 100 paintings about Ho Chi Minh City. Photo:

VnExpress
The most challenging part, according to Tingcungco, was choosing what to draw, as there were hundreds of street corners captivating Sai Gon's details and atmospheres. The Filipino artist also added that the collection was not exhaustive but contained the most memorable scenes to him. It could be a guide for others to draw their own collection of 100 views and more.
Tingcungco's most memorable painting was #82 (Driving around the Dien Bien Phu Roundabout). The subject of the painting locates on Tingcungco's road to his workplace and the scene captured was a rare Sunday with few vehicles around. To make the painting more complete, Tingcungco added a motorbike of his friend.
"A few days later we went cafe-hopping and I rode on his bike…then he unconsciously passed by the roundabout and it gave me a surreal feeling because we felt the artwork coming to life," Tingcungco recalled.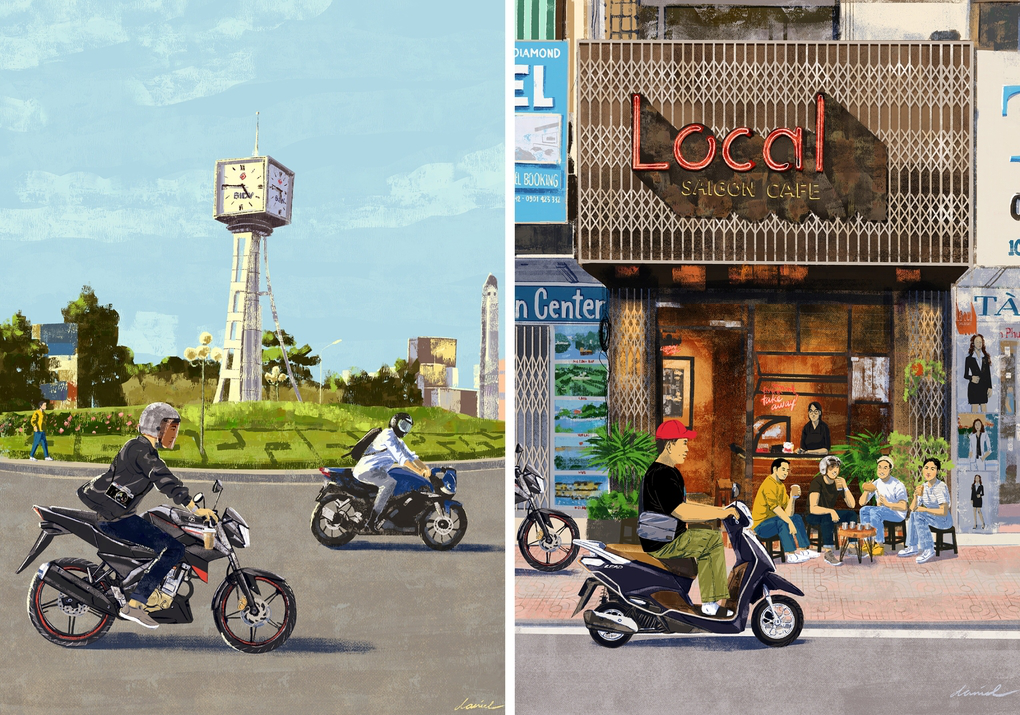 #82 (Driving around the Dien Bien Phu Roundabout

) and

#90 (Cafe Local Saigon x Quiz Tran

)

. Photo:

Daniel Ansel Tingcungco
The painting #90, titled Cafe Local Saigon x Quiz Tran deeply impressed Tingcungco. When he drew the painting, Tingcungco spent a whole afternoon enjoying coffee and iced tea with his friends as if he was at home.
"100 Views of Sai Gon" was completed on the day Ho Chi Minh City started to enter lockdown. Not only helping the artist to treasure what he usually does not notice, but they also symbolized his words of encouragement to everyone facing the pandemic.
Daniel plans to draw another art project about Ho Chi Minh City and Vietnam. He also hopes to experience life in other cities when it is safe to do so. The Filipino believes that Vietnam still has many wonders waiting to be explored.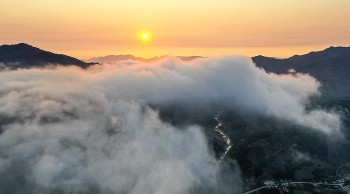 Multimedia
The gorgeous dawn behind a sea of fluffy white clouds creates a wonderful and beautiful picture of Truong Son Dong peak, Quang Ngai.