HCM City Works to Get Economy Back on Track after September 30
HCM City is taking strong actions to gets its ailing economy back on track after September 30.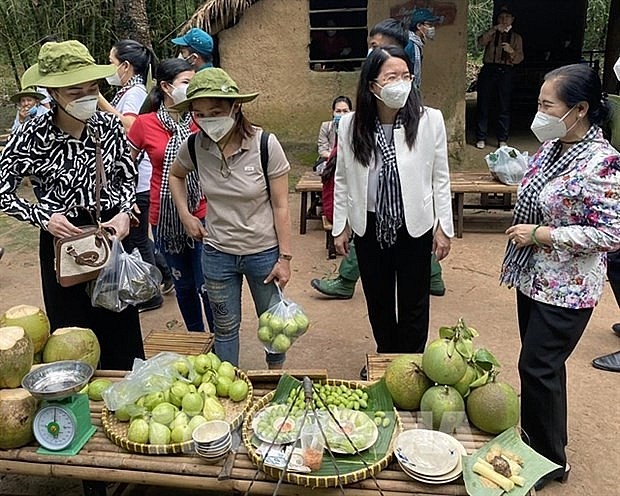 HCM City's Cu Chi district welcomes visitors after a long period of social distancing due to the COVID-19 pandemic. Photo: VNA
Ho Chi Minh City, the country's biggest Covid-19 hotspot, is taking drastic actions to curb the spread of the virus and get its ailing economy back on track after September 30.
The southern economic centre has missed its September 15 deadline to bring the latest outbreak under control according to a Government resolution as the infection rate remains high, VOV said.
Statistics indicate that its daily caseload stood at between 5,000 and 6,000 from August 21 to September 15, with this figure even rising to nearly 8,500 on September 3.
Efforts paid off
To slow the spread of the mutated strain of the Delta variant, the city has accelerated its vaccination rollout. To date, up to 92% of people aged 18 and above have received their first shot, and 23.5% of them have been fully vaccinated against the virus.
With strong personnel and material support from ministries and localities, 60% of inhabited areas have become 'green' zones, areas without infection, and the daily death toll has fallen to approximately 200 from more than 300 a few weeks ago.
Most notably, Can Gio and Cu Chi districts, and District 7 have been the first to contain the outbreak and have therefore entered a new normal status under a pilot scheme.
A medical worker gives Covid-19 vaccine shot to a man in HCM City. Photo: VNA
According to Pham Van Mai, chairman of the municipal administration, these encouraging results serve as the prerequisite for the southern metropolis to fully control the outbreak.
"In the city, we have received strong support from local people and the business community, a very important factor in winning the battle," the Mayor says.
After missing its September 15 deadline, the city has asked the Government for permission to extend its COVID-19 prevention measures for an additional two weeks until September 30, aiming to curb the outbreak.
Le Hai Binh, deputy head of the Party Central Committee's Information and Education Commission, says the remaining days until September 30 will be a pivotal period of time, and local people's co-operation is the decisive factor.
"Whether or not Ho Chi Minh City will win the battle greatly depends on how new measures are implemented along with local people's support and co-operation," says Binh.
Outdoor exercise piloted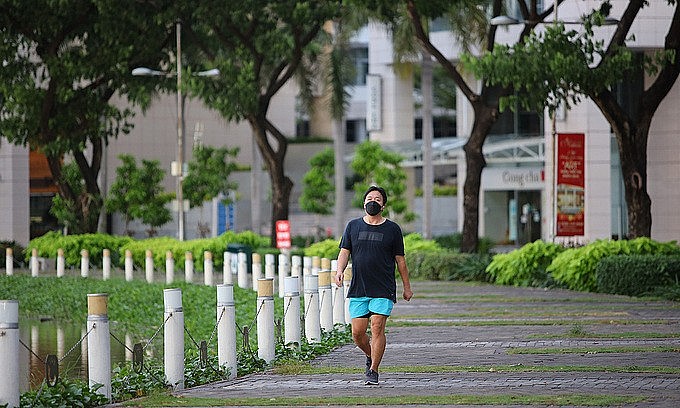 A man walks in Canh Doi Park in District 7, HCM City, September 21, 2021. Photo: VnExpress
District 7 is allowing people in Tan Phu and Tan Phong wards, home to a large expat community, to go walking and do other exercises in public before applying the rule to all, VnExpress reported.
In specific, for the ten-day period until September 30, people in these two wards will be allowed to exercise in two parks (Canh Doi on N-Nam Street and the S area of Nam Vien Park), and five tennis courts.
The timeframe for outdoor exercises is regulated at 6-8 in the morning and 4-6 in the afternoon, while only those that have gotten two doses of Covid-19 vaccine or recovered from the virus within the past six months are permitted.
They must live in a green zone as showed in the city's Covid-19 map bando.tphcm.gov.vn and register with ward authorities.
Everyone must wear face masks, keep a distance of two meters from one another while the number of people is limited at the scale of one person per 10 square meters.
If the trial phase goes smoothly, from October 1 onwards, outdoor exercise and sports activities would be expanded to all 10 wards of District 7.
If the pandemic situation is put under control, indoor sports clubs, football fields, stadiums and all parks equipped with exercise equipment could resume operation.
In this period, those having one Covid-19 shot would be allowed while masks would be mandatory.
With a population of 300,000, District 7 is one of three districts to have basically put the Covid-19 outbreak under control aside from Cu Chi and Can Gio.
Towards new normal after September 30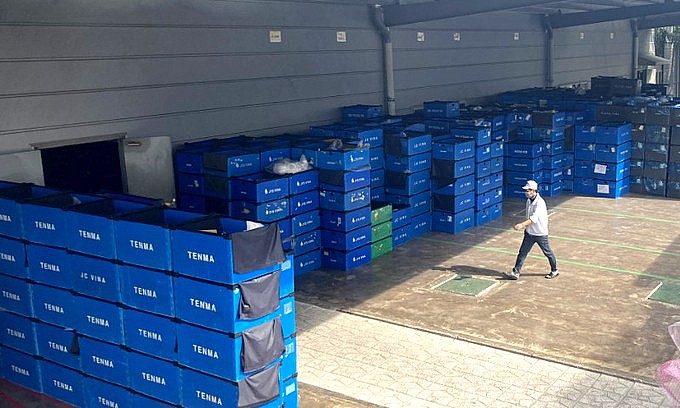 A worker is seen at the factory of Daeyoung Electronics Vina in Ho Chi Minh City. Photo courtesy of Daeyoung Electronics Vina
Nguyen Van Nen, Secretary of the municipal Party Committee, said the city needs to re-open its economy gradually and at the same time to protect local people's health.
"Areas that have already controlled the virus can enter the new normal status… Those areas that are yet to meet criteria should work harder towards the common goal," said Nen, cited by VOV.
Together with the reopening of services in the three districts, the city is resuming wholesale markets and construction projects. Tens of thousands of vaccinated shippers are also hitting the streets, as the city's tempo of life is gradually returning to normal.
For local people, they expect the city to enforce the new normal status after the September 30 extended deadline.
"We do hope the outbreak will be soon controlled and this will the last social distancing order," says a local resident./.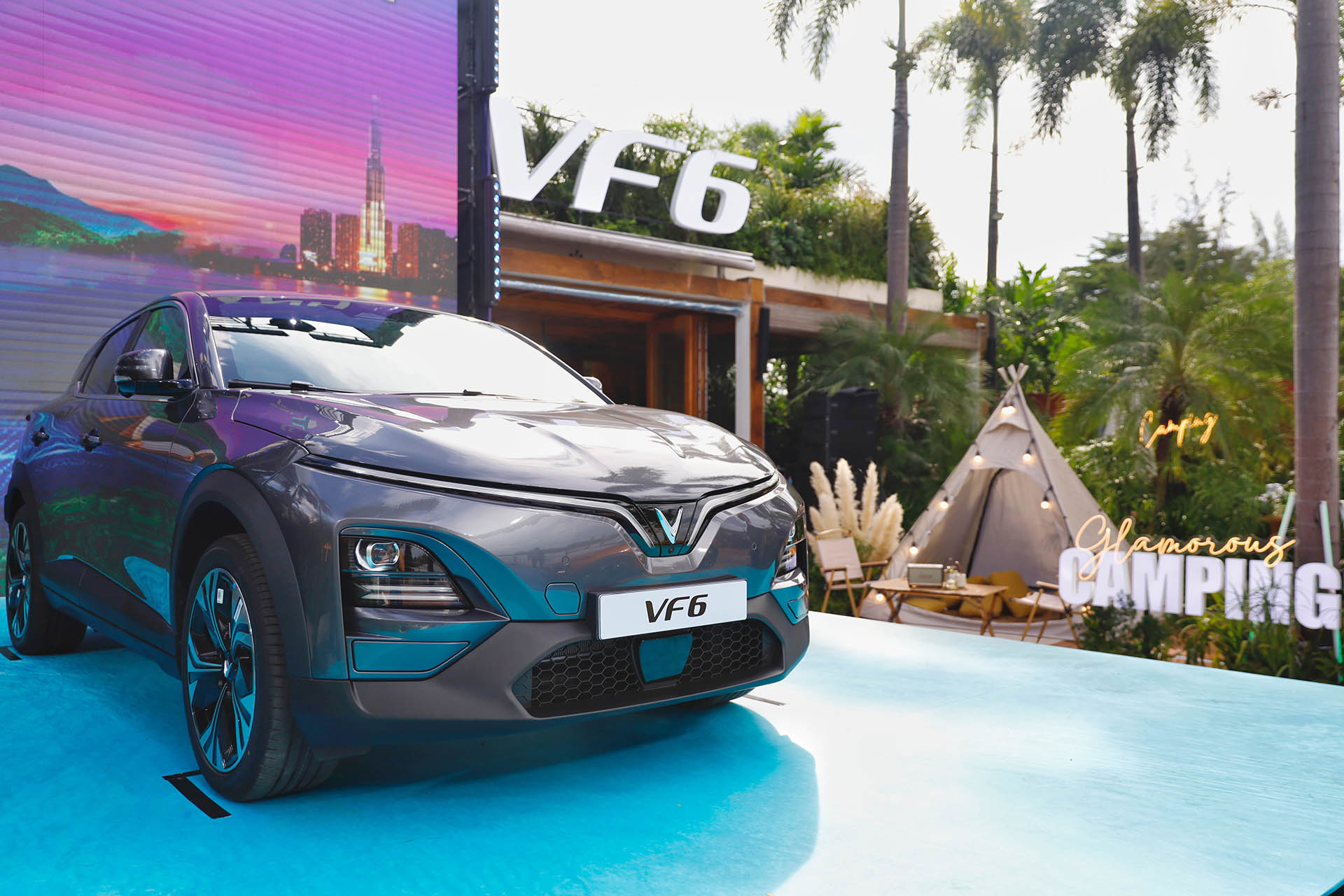 Economy
VinFast has officially launched VF 6, its first electric model in the B-SUV segment, the ideal choice to begin every journey for Vietnamese families. With a starting price of 675 million VND, the VF 6 is now available for order in the Vietnamese market from October 20, 2023.
September 29, 2023 | 23:45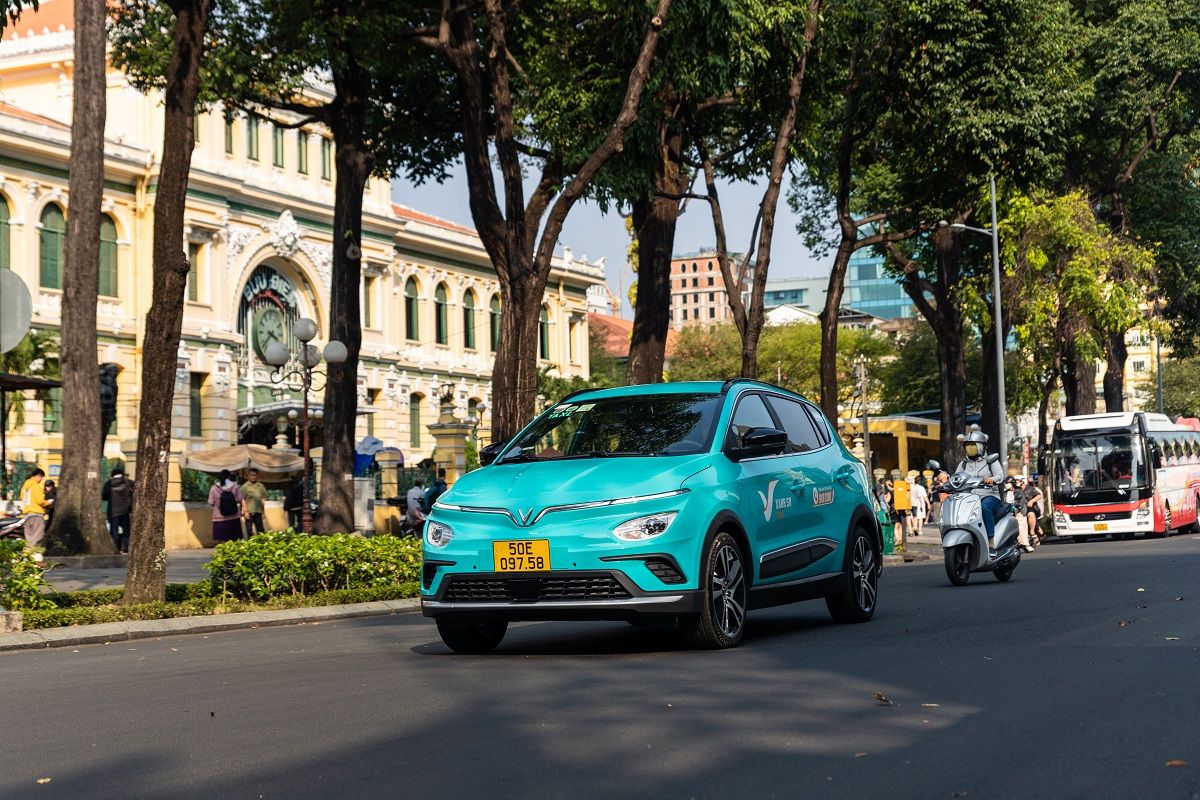 Economy
Green SM, is the pure electric vehicle ride-hailing service of Vietnam's Green and Smart Mobility JSC. (GSM) proudly announced that it has reached the 6 millionth ride after only 5 months of its market launch. This is a record growth rate, firmly demonstrating the development potential as well as the solid foothold of Green SM in the field of passenger transport in Vietnam.
September 29, 2023 | 23:30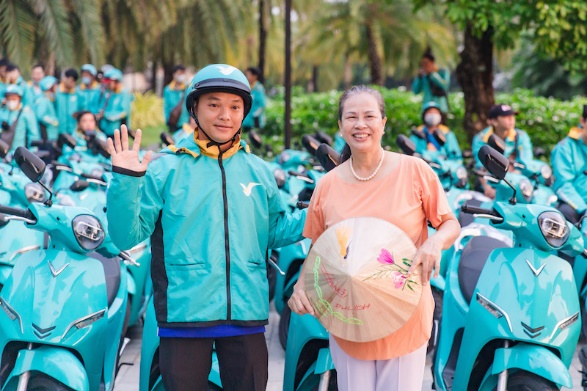 Economy
The Green SM Bike, GSM's electric scooter ride-hailing service, is officially launched in HCM City. The company aims to expand to another six provinces and cities and to increase the electric scooter fleet to up to 90,000 units in 2023.
September 29, 2023 | 20:45