Vietnam News Today (September 20): HCM City Considers 'Green Pass' for Partially Vaccinated Residents
Vietnam News Today (September 20): Vietnam records additional 10,040 Covid-19 cases; HCM City considers 'green pass' for partially vaccinated residents; Vietnamese consumers' demand for shopping groceries online soars amid Covid-19 ; Vung Tau proposes November reopening of beaches.
Vietnam News Today (September 20) notable headlines
Vietnam records additional 10,040 Covid-19 cases
HCM City considers 'green pass' for partially vaccinated residents
Vietnamese consumers' demand for shopping groceries online soars amid Covid-19
Vung Tau proposes November reopening of beaches
Vietnam win berth for 2022 Davis Cup World Group II playoffs
No glow on Hanoi's lantern street as Mid-Autumn Festival approaches
President Nguyen Xuan Phuc begins official friendship visit to Cuba
Digital transformation to optimize banking activities
Special volunteers on Covid-19 frontlines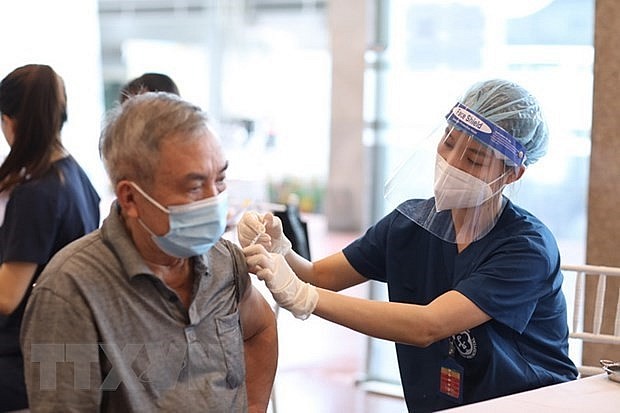 A man gets vaccinated against Covid-19 in Hanoi's Hoan Kiem district. Photo: VNA
Vietnam records additional 10,040 Covid-19 cases
Vietnam logged an additional 10,040 Covid-19 cases, including 15 imported, until 17:00 on September 19, the Ministry of Health announced.
Ho Chi Minh City, which is the country's current largest pandemic hotspot, reported the highest number of infections with 5,496 cases. It was followed by neighboring Binh Duong province (2,332), Dong Nai (953) and An Giang (287).
The remainders were detected in Long An (249), Kien Giang (151), Tien Giang (102), Ba Ria - Vung Tau (84), Tay Ninh (53), Can Tho (52), Khanh Hoa (37), Binh Dinh (30), Quang Ngai (24), Hanoi (20), Ca Mau (18), Quang Binh (15), Binh Phuoc (15), Ninh Thuan (15), Phu Yen (13), Quang Nam (13), Hau Giang (11), Dak Nong (11), Tra Vinh (8 ), Binh Thuan (7), Dong Thap (6), Ben Tre (6), Quang Tri (5), Bac Lieu (3), Da Nang (2), Vinh Long (2), Thanh Hoa (2), Ha Tinh (1), Hung Yen (1), and Bac Ninh (1).
The new patients brought the total of Covid-19 cases in Vietnam to 687,063, ranking 47th out of 222 countries and territories worldwide in terms of infections per one million people, cited VNA.
A total of 9,137 patients were given the all-clear from coronavirus SARS-CoV-2 on the same day, raising the total number of recoveries to 457,505.
A further 233 fatalities were reported on September 19, lifting the country's death toll to 17,090.
On September 18, 455,317 doses of vaccines were administered. So far, 34,095,243 doses of vaccines have been given to people, including 27,577,472 first shots and 6,517,771 second jabs.
HCM City considers 'green pass' for partially vaccinated residents
The HCMC health department has suggested that the "green pass" is given to all vaccinated people, including those who have only got one shot.
It has also said that all pass holders should be required to follow due coronavirus restrictions and regular tests.
The proposal, submitted Saturday by the department to the city's Steering Committee for Covid-19 Prevention and Control, says people who have had one Covid-19 vaccine shot at least two weeks prior and Covid-19 cases who have completed their quarantine periods should be granted the passes that aim to foster and expedite economic recovery.
However, even "green pass" holders would still have to abide by coronavirus control measures like wearing masks and keeping distances, and take regular Covid-19 tests, the proposal says.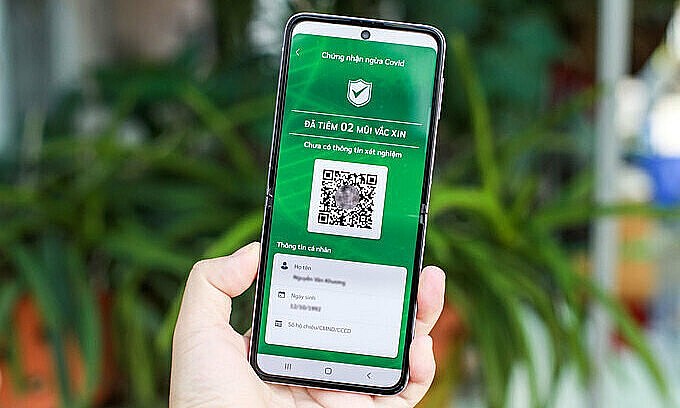 A mobile application shows a Covid-19 vaccination certificate where one has been fully vaccinated. Photo: VnExpress
The plan to deploy "green passes" can have a positive impact, encouraging people to get vaccinated. While such a pass is proof that someone has been immunized against the coronavirus, it does not guarantee that holders won't get infected or pass the virus to someone else, the department notes, according to VnExpress.
In a previous draft plan prepared by the department for Covid-19 prevention and economic recovery, the "green passes" were to be granted only to fully vaccinated individuals who'd received their last shots at least two weeks prior, recovered Covid-19 cases, and self-tested coronavirus cases who finished quarantine and whose bodies have produced antibodies.
The passes, valid for six months, were expected to allow holders to undertake certain activities without normal coronavirus restrictions, like domestic and international travel and participating in public events.
HCMC, epicenter of Vietnam's fourth coronavirus wave, has recorded 331,032 local Covid-19 cases in the latest outbreak so far. Nearly 13,000 city residents have lost their lives to the disease.
The city has vaccinated around 6.8 million people with at least one Covid-19 vaccine shot. Around two million people have been fully vaccinated.
Vietnamese consumers' demand for shopping groceries online soars amid Covid-19
The ranking of e-commerce businesses in Vietnam's Map of E-commerce changed in the second quarter of 2021, with the volume of searches on Google for essential online stores skyrocketing, according to an iPrice Group study.
The study showed that online grocery was the only category that has maintained steady and consistent growth since the beginning of the pandemic. This also partly explains the strong increase in demand for online stores selling essential products during the months of social distancing, reported VOV.
Google searches related to online grocery stores increased by 223 percent in Q2, 2021. The number of searches increased 11 times in July compared to May and 3.6 times compared to June when the social distancing order under the Directive 16 was implemented in some provinces and cities.
People pay more attention to fresh food, beverages, pre-packaged items, fruits and veggies as the searches of these items surge by 99%, 51%, 30%, and 11%, respectively, compared to the previous quarter.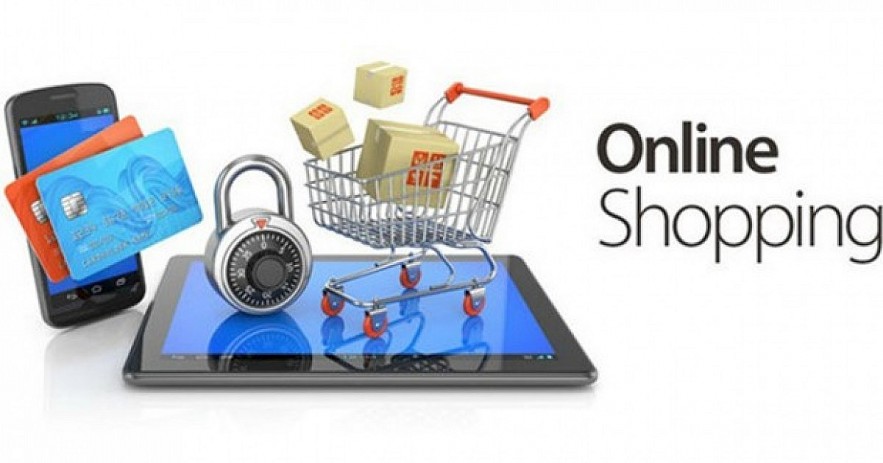 Photo: VOV
Thus, social distancing could be one of the factors driving the surge in demand for online supermarkets. With the growing necessity of purchasing essentials online, retailers are more likely to adapt to the digital platform.
In addition, iPrice discovered that grocery items in Vietnam is among the cheapest in the ASEAN region after comparing the prices of popular offline grocery items in Southeast Asian countries from Numbeo, one of the world's largest user-contributed databases. According to Numbeo users, the cost of these items in Vietnam is only about VND1.2 million (US$54).
According to a study conducted by iPrice Group and SimilarWeb, the top 50 shopping sites' web visits in Vietnam's Map of E-commerce in the first six months reached more than 1.3 billion, the highest ever and up by 10% from the first quarter.
Shopee Vietnam obtained 73 million visits in Q2, which increased by 9.2 million from Q1. Meanwhile, Lazada Vietnam's average website traffic increased by 14% compared to the first three months of the year, reaching 20.4 million visits.
The average visits to the websites of two domestic e-commerce platforms Tiki and Sendo slightly decreased, reaching 17.2 and 7.9 million respectively.
Vung Tau proposes November reopening of beaches
The southern beach town of Vung Tau, neighboring HCMC, has proposed that its beaches be opened up for two hours every day starting November.
The proposal is contained in a socio-economic recovery plan that the town is expected to submit to the provincial administration next Tuesday.
If the Ba Ria-Vung Tau People's Committee approves the proposal, Vung Tau's gradual reopening process would happen in four phases.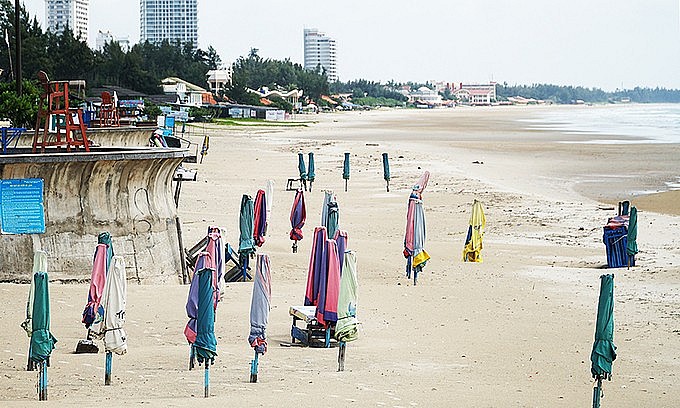 A beach in Vung Tau is devoid of people due to impacts of the coronavirus. Photo: VnExpress
In the first phase that will last the end of September, low-risk wards in the town would relax certain restrictions on travel and business operations, like allowing traditional markets to reopen, but only selling essential goods.
The second phase, to last for all of October, would allow businesses and families who produce, process and sell food products, food takeaway services and veterinarian and agricultural facilities, among others, to operate between 6 a.m. and 7 p.m. every day.
Workers of these establishments must be tested for Covid-19 every three days, and they must pay the testing fees. Workers of those establishments whose entire workforce consists of the town's residents would be allow to go to work in their own vehicles.
Also in the second phase, people in low-risk areas would be allowed to engage in sports activities and physical exercises outside, VnExpress reported.
The third phase, November to December, would allow gyms, billiards, yoga and fitness facilities to reopen. Public fitness and sport facilities would be allowed as long as their participants have been fully vaccinated, and no more than 10 people gather in the same area at a time. Food and beverage establishments will be encouraged to do takeaways and accept online orders.
Also in the third phase, certain tourism sites would be allowed to reopen. Tourists must be fully vaccinated. People will be allowed to go to the beaches from 5 a.m. to 7 a.m. every day, maintaining social distance norms. All restaurants will be allowed to operate, but cannot have customers exceeding 50 percent of their maximum capacity.
Bus and coach stations would also be allowed to operate. Construction sites where work is in progress would be allowed to continue with barricades and the stipulation that not more than 10 workers can be on the site.
The fourth phase, starting in 2022 and would further opening up for socio-economic development.
Vietnam win berth for 2022 Davis Cup World Group II playoffs
Vietnamese tennis players have won a ticket to the 2022 Davis Cup World Group II playoffs after beating Malaysia 2-0 at the 2021 Group III playoff round in Asia/Oceania, according to the Vietnam Tennis Federation (VTF).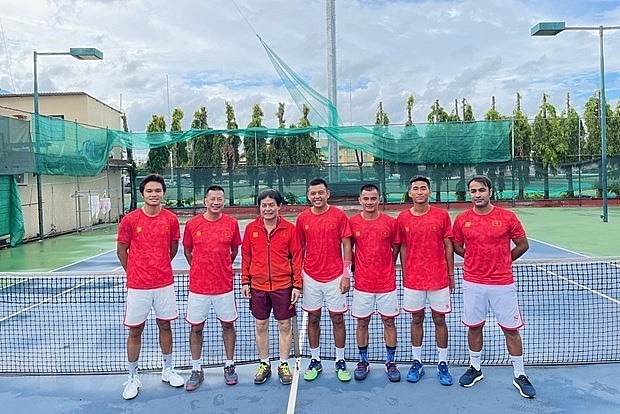 Members of the Vietnamese tennis team. Photo: VNA
During the Group III playoffs held in Jordan from September 14-18, the four-member team faced eight rivals of Hong Kong (China), Syria, Sri Lanka, Kuwait, Qatar, Jordan, Pacific Oceania and Malaysia.
Vietnam's decisive victory against Malaysia was brought about by Ly Hoang Nam and Trinh Linh Giang.
The World Group II play-offs are scheduled to take place in March next year, cited VNA.
Vietnam triumphed at the Asia/Oceania Group III in 2019. They missed out on a place in World Group II after losing 0-4 to Morocco in the play-offs in 2020.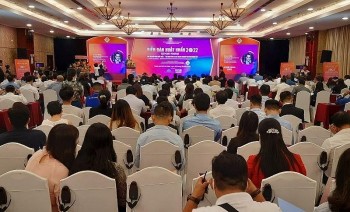 Focus
Vietnam News Today (Dec. 9): Vietnam - Singapore innovation centre helps firms transform production; HCM City among most searched destinations by travelers; Vietnamese digital technology industry's revenue estimated at 148 billion USD in 2022; Two Vietnamese films up for consideration at Oscars.