Heaven of Solo Travellers: 5 Best American Cities For Solo Travelling
Solo travelling is one of the best experience to try at least once in your life, and there are plenty of suitable destinations, cities and towns that you choose to enjoy your journey.
There are plenty of reasons to take a solo trip: not only do you get to know the destination better with no distractions, but traveling alone often leads to personal growth. You'll learn about what you like, how you see and relate to the world, and the beauty of being on your own.
Solitary wayfaring encourages lingering, spontaneity and detours that often produce the most rewarding moments of the journey. For example, maybe at a brewery in Seattle, one of the cities mentioned below, the bartender tells you about her favorite island in Puget Sound. Why not go the next morning? Solo travel allows adventure to unfold organically to a degree unlikely with group travel.
Whether you want to rage in a new city, satisfy your inner history buff or get lost in pristine nature, here is the best U.S. cities for different types of solo travelers.
1. Houston – Heaven for party lovers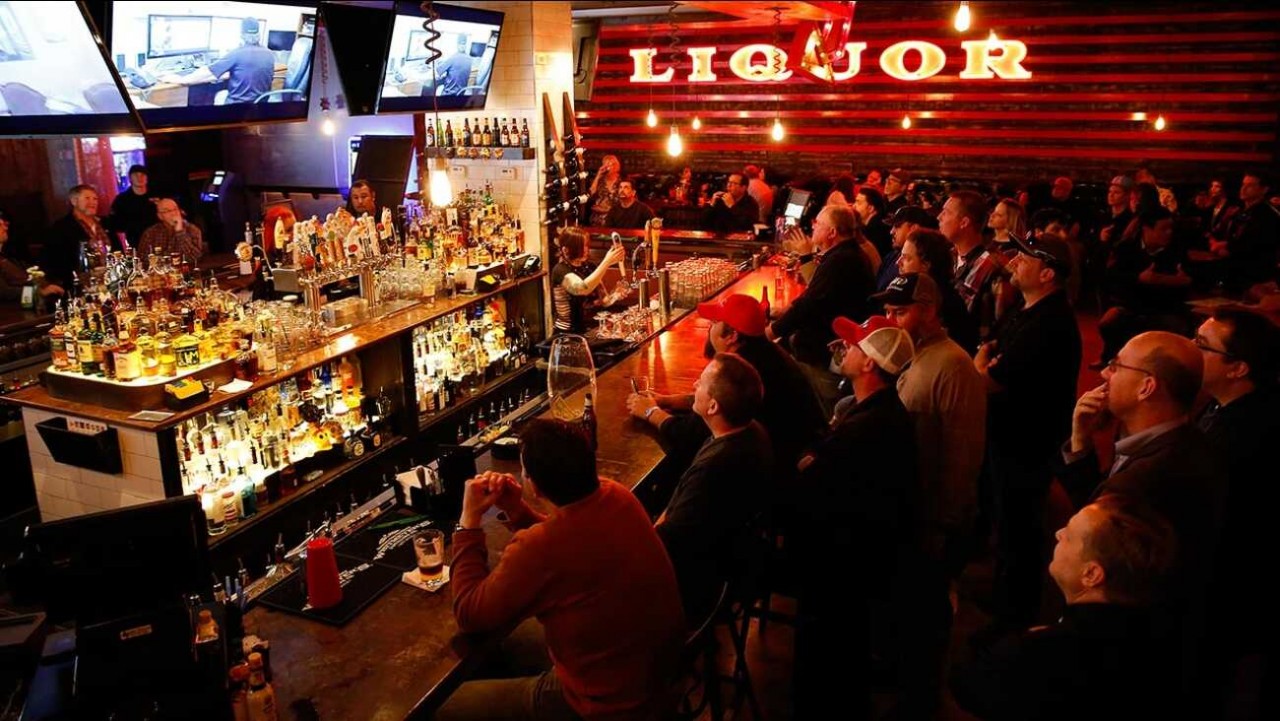 Photo: ABC13
Houston is the most populous city in the U.S. state of Texas, fourth-most populous city in the United States, most populous city in the Southern United States, as well as the sixth-most populous in North America, with a population of 2,304,580 in 2020. Located in Southeast Texas near Galveston Bay and the Gulf of Mexico, it is the seat of Harris County and the principal city of the Greater Houston metropolitan area, which is the fifth-most populous metropolitan statistical area in the United States. Houston is the southeast anchor of the greater megaregion known as the Texas Triangle.
Comprising a total area of 637.4 square miles (1,651 km2), Houston is the ninth-most expansive city in the United States (including consolidated city-counties). It is the largest city in the United States by total area, whose government is not consolidated with a county, parish, or borough. Though primarily in Harris County, small portions of the city extend into Fort Bend and Montgomery counties, bordering other principal communities of Greater Houston such as Sugar Land and The Woodlands.
In a city as sprawling, vibrant, and diverse as Houston, as you might imagine, there are pockets of truly excellent nightlife—you just have to know where to look. As with all large cities, in terms of the drinking scene, there are some neighborhoods you can't miss and some you'll want to avoid. In addition to a flourishing fancy cocktail scene, H-Town isn't short on laid-back dives, sunny beer gardens with ample outdoor space, and well-known live music venues. Those who'd prefer a swanky, velvet rope-strewn nightclub experience won't be disappointed, either.
2. Portland, Oregon: City for natural lovers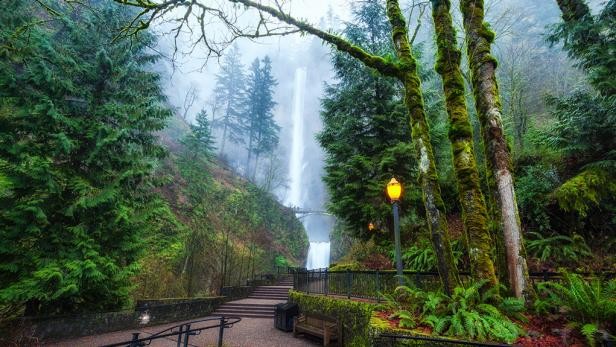 Photo: travelchannel
Portland is the largest and most populous city in the U.S. state of Oregon and the seat of Multnomah County. It is a major port in the Willamette Valley region of the Pacific Northwest, at the confluence of the Willamette and Columbia rivers in Northwestern Oregon. As of 2020, Portland had a population of 652,503, making it the 25th-most populated city in the United States, the sixth-most populous on the West Coast, and the second-most populous in the Pacific Northwest after Seattle. Approximately 2.5 million people live in the Portland metropolitan statistical area (MSA), making it the 25th most populous in the United States. Its combined statistical area (CSA) ranks 19th-largest with a population of around 3.2 million. Approximately 47% of Oregon's population resides within the Portland metropolitan area.
Twenty minutes east of Portland, you'll find a diverse range of waterfalls. The near-vertical walls on the Oregon side of the Columbia River Gorge have more waterfalls sprouting from them than anywhere else in North America. Several can be seen from the Historic Columbia River Highway, but it's worth trekking on one of the many waterfall trails. Check out Metlako Falls, the first major one along the enchanting Eagle Creek Trail.
While you're waterfall chasing, take a detour to the basalt-cliff-walled Oneonta Gorge. The natural wonder, part of the massive Columbia River Gorge, is one of the quintessential sightseeing spots in the Pacific Northwest. Named by a photographer from Oneonta, New York, the gorge is draped in brilliant green mosses, ferns, and lichens. It can be visited during any season.
If a good hike whets your thirst for a cold beer or three, check out Walking Man Brewing, about half an hour from Multnomah Falls. The brewery's selection is small, but exquisite. The cherry-infused stout is a notable standout. Continue driving east through the gorge to Hood River, a funky artists colony and jumping-off point for exploring the Cascade Mountains of eastern Oregon. For the powder hounds among us, Bend, Oregon, a combination of cowboy town and artists colony, has some of the best ski slopes in the Northwest.
3. Boston: Wonderful city for history addicts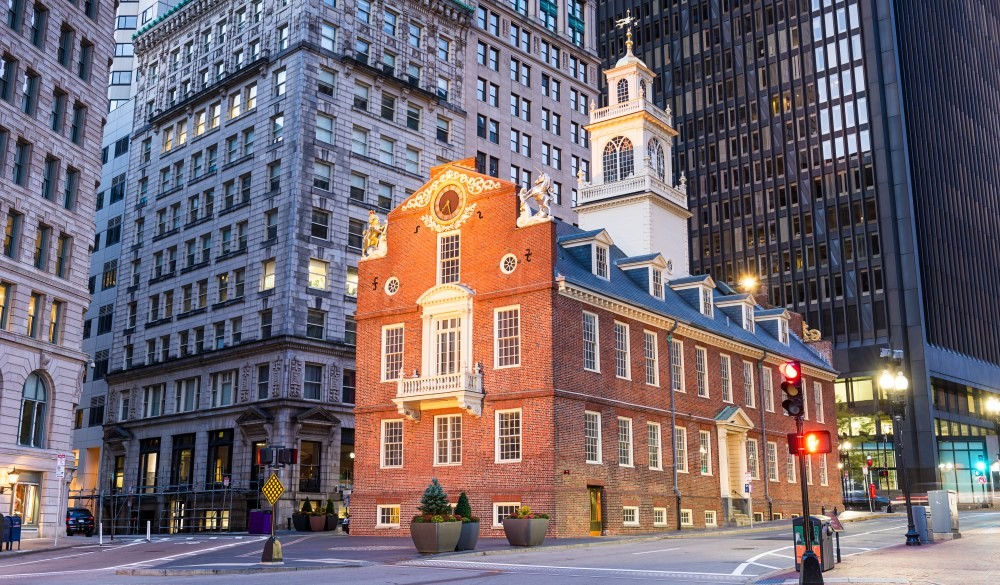 Photo: Shutterstock
Boston, officially the City of Boston, is the capital and most populous city of the Commonwealth of Massachusetts in the United States and 24th-most populous city in the country. The city proper covers 48.4 square miles (125 km2) with a population of 675,647 in 2020, also making it the most populous city in New England. It is the seat of Suffolk County (although the county government was disbanded on July 1, 1999). The city is the economic and cultural anchor of a substantially larger metropolitan area known as Greater Boston, a metropolitan statistical area (MSA) home to a census-estimated 4.8 million people in 2016 and ranking as the tenth-largest MSA in the country. A broader combined statistical area (CSA), generally corresponding to the commuting area and including Providence, Rhode Island, is home to some 8.2 million people, making it the sixth most populous in the United States.
Boston, the largest city in New England, is located on a hilly peninsula in Massachusetts Bay. The region had been inhabited since at least 2400 B.C. by the Massachusetts tribe of Native Americans, who called the peninsula Shawmut.
Boston has transformed itself countless times over four centuries since the Puritans arrived in 1630 and founded the Massachusetts Bay Colony. Early figures such as John Winthrop, Cotton Mather, and Anne Hutchinson endeavored to create a "City upon a Hill" where Puritan values would flourish in the New World. Venerable institutions such as Harvard College and Boston Latin School were founded to instill and propagate a New World education set forth by the Puritan clergy.
Always innovative, Boston spearheaded a number of firsts throughout the mid-19th century and early 20th century: ether was used as the first anesthetic at MGH, the nation's first subway system went into operation, Alexander Graham Bell patented the telephone, and the first mutual fund went public courtesy of MA Financial Services. The city contracted with Frederick Law Olmstead to beautify Boston with a network of urban parks stretching from the Boston Common to Jamaica Plain. The Emerald Necklace was born and the project included the creation of the Back Bay Fens which, in turn, facilitated the development of Fenway Park, the oldest ballpark in Major League Baseball.
In the 20th century Boston continued its emergence as an innovation hub and world-class city. MIT moved across the river to Cambridge and transformed from a tech college to a world-class institute of engineering and technology. Bizarre and controversial events such as the North End Molasses Flood, Boston Police Strike, Brinks Robbery, Boston Strangler crimes, busing crisis, and destruction of the West End caused a fair share of intrigue and discordance while political figures such as James Michael Curley, John F. Kennedy, Thomas "Tip" O'Neill, Kevin White, and Michael Dukakis became household names. As the nation celebrated its bicentennial in 1976, Boston used funds generated from the anniversary to transform and revitalize Faneuil Hall Marketplace and create the Boston National Historical Park.
In the 1980s and 1990s, monumental tasks were undertaken to make Boston a cleaner, more aesthetically-pleasing city. The cleanup of Boston Harbor and creation of the Big Dig were the most prominent examples. Boston Harbor is now one of the cleanest urban harbors in the world. And while the Big Dig vastly exceeded its allotted budget and timeframe, it was a transformative project of unprecedented size that made Boston more efficient for travelers and more beautiful for tourists.
4. New Orleans – Paradise of live music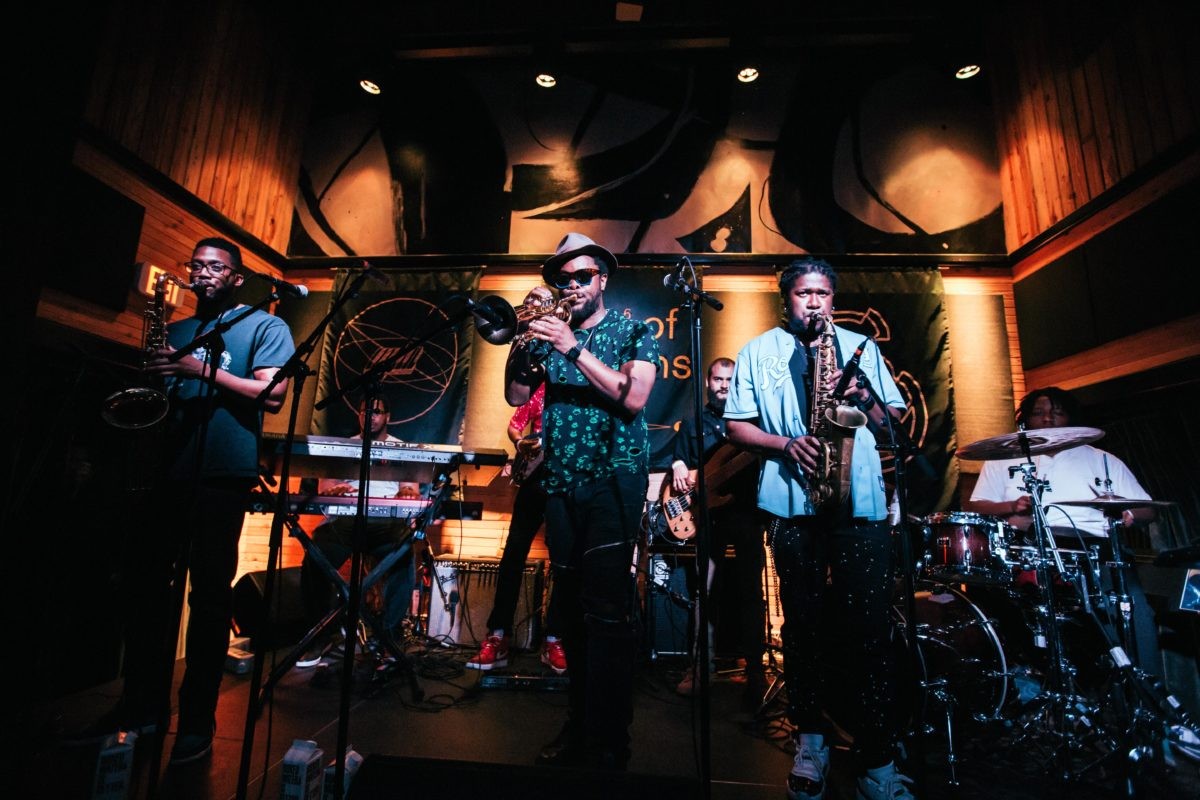 Photo: Here Magazine
New Orleans is a consolidated city-parish located along the Mississippi River in the southeastern region of the U.S. state of Louisiana. With a tabulated population of 383,997 in 2020, it is the most populous city in Louisiana. Serving as a major port, New Orleans is considered an economic and commercial hub for the broader Gulf Coast region of the United States.
Whether it's with large clubs or small parades, the New Orleans music scene never disappoints the eight million visitors it gets each year.
Located in Mid-City, this music bar is a great place for visitors to relax and hang out with their friends. Chickie Wah Wah is a smoke-free club due to the artists' strict no-smoking policy. The room adapts to bands of different sizes and welcomes different styles. Each artist or band that plays at the club is in charge of setting the entrance fee for their visitors. Here, music lovers can dress in any attire; the bar is laidback and allows casual outfits.
New Orleans, like Rio de Janeiro or Havana, has produced a disproportionate number of musical geniuses. Louis Armstrong, Jelly Roll Morton, Fats Domino, Lil Wayne … the list of Louisiana legends goes on and on. Nola is also the birthplace of several immortalized American musical styles — zydeco, bounce, ragtime — but above all else, the city's musical legacy is rooted in blues and jazz. Without New Orleans and the musicians who exported the Crescent City's rhythms, there would be no rock and roll or hip-hop today.
Bourbon Street, the notorious stretch of neon lights, rowdy bars and Voodoo shops, might be touristy, kitschy and in need of a deep steam-cleaning. But, the street is home to some of Nola's most tried-and-true music venues. Head over to Preservation Hall to watch world-class live jazz in a gorgeous venue that dates to the 1700s. Cafe Beignet serves some of the city's tastiest beignets — cinnamon-sprinkled fried dough, usually accompanied by coffee — and boasts excellent live jazz as well.
Stepping away from the crowds of Bourbon Street, Frenchmen Street, located in another section of the French Quarter, has a more laid-back local vibe. It's home to storied live music venues like the Spotted Cat Music Club and Blue Nile, which offer admirable selections of local New Orleans beer as well. Plus, you'll find hole-in-the-wall restaurants serving up heaping plates of gumbo or crawfish are within walking distance.
5. Seattle - The best city for foodies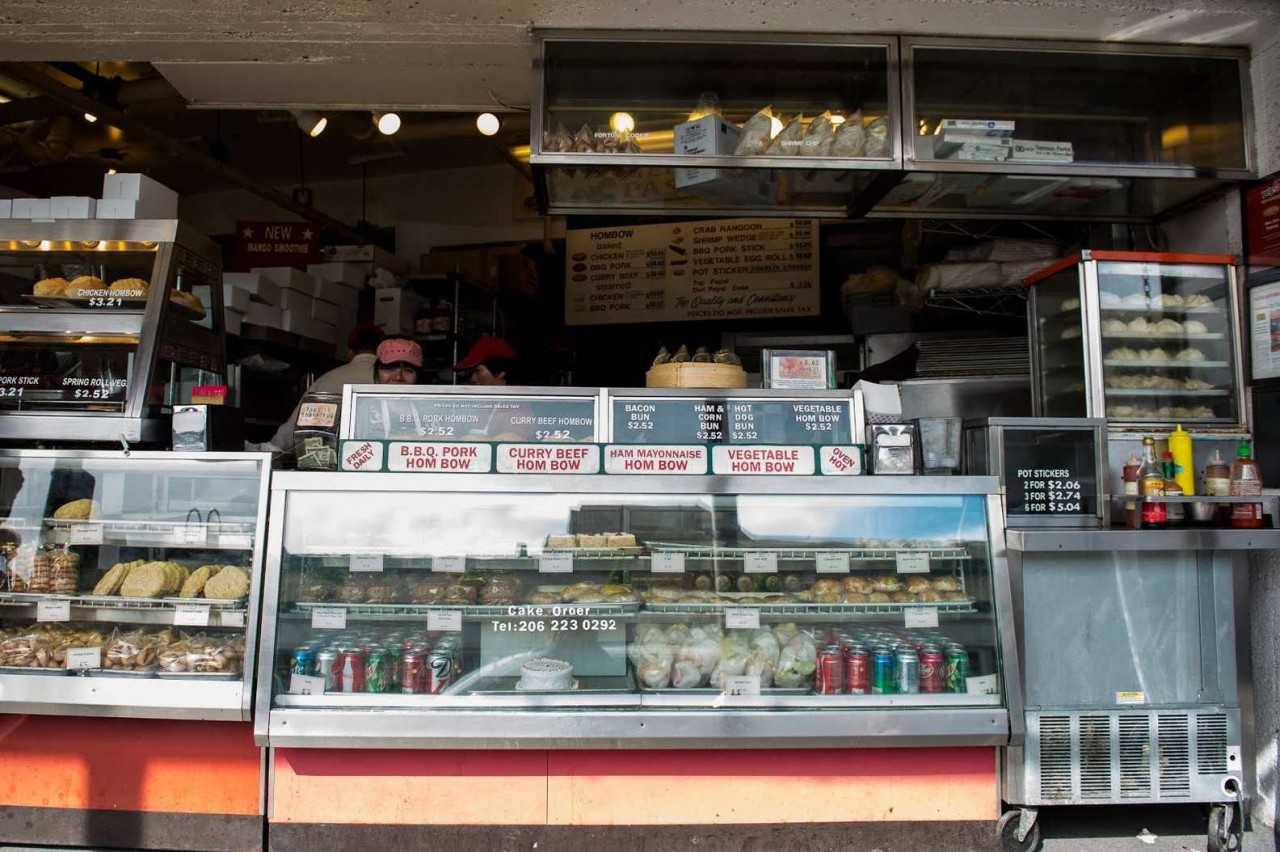 Mee Sum Pastry | PHOTO BY CHONA KASINGER
Seattle's stunning seafood stars in headlines, but the local signature specialties include so much more—everything from vegan ice cream to deep-fried hamburgers. The best food and drinks in the city show off the laidback Pacific Northwest attitude, heavy influence from a variety of Asian cuisines, and a creative class of cooks catering to an open-minded audience. For a true taste of Seattle, any visitor needs to make their way through this list of the city's best, most iconic, and most beloved foods.
Seattle's central market has long welcomed locals, tourists, and immigrants alike, resulting in this Chinese bakery, whose case stays stocked with oversized doughy pot-stickers and delicate almond tarts. But along with the savory specialties and traditional baked goods, sits a slightly bastardized version of the classic Chinese bao. With the uniquely regional moniker "hom bow," the bun consists of a fluffy dough wrapping around thick, savory Japanese-style curry. A sweet and crunchy pineapple bun-style topping adds texture to the bun, which, much like the market itself, brings a variety of flavors and cultures together.
Perhaps the food or drink most synonymous with the city, coffee holds an oddly special place in Seattle. It's not grown here and there's no natural resource that would make Seattle any better at coffee than anywhere else, and yet, Seattle loves its coffee. While outsiders might immediately pin that onto a certain mermaid-branded international chain, in reality Seattle loves its independent shops, with a few in each neighborhood. Whether at old classics that brought espresso to popularity in the U.S. like Vivace or the cutting-edge third wave roasters like Fulcrum, Seattle's coffee scene keeps everyone caffeinated.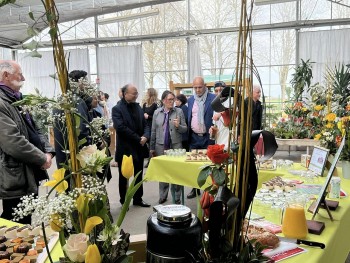 Overseas Vietnamese
Vietnamese Ambassador to France Dinh Toan Thang recently paid a working visit to Saintes, a city in southwestern France, to promote cooperation between the city and Vietnamese localities and attended the Vietnamese Culture Day, VNA reported.