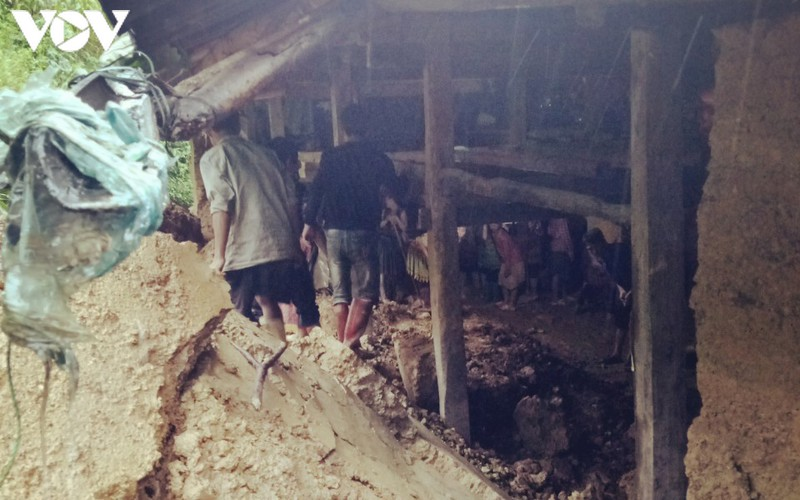 At the site of the accident. Photo: VOV
A wall collapsed in the northern mountainous province of Lao Cai after widespread heavy rains, killing a local man on August 25.
According to the provincial steering committee for natural disaster prevention and control, and search and rescue, the victim is a 20-year-old man in Hoang Thu Pho commune, Bac Ha district.
The 15-m wall of his house collapsed due to the rain and fell on the man who belongs to the Mong ethnic group, the committee said.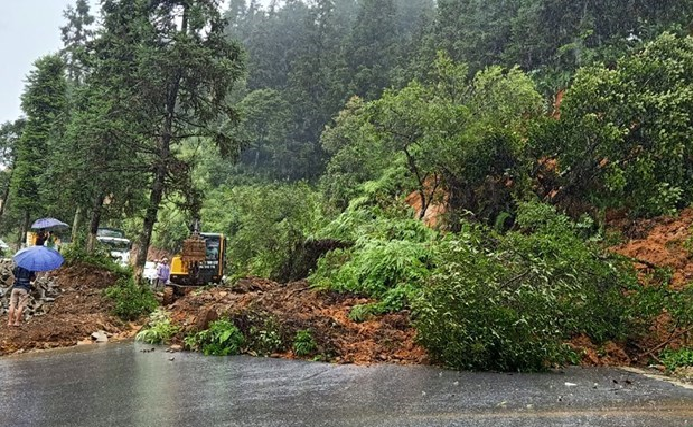 Landslide on National Highway 4D, Lao Cai (Photo: VNA)
Last week, a serious landslide left one dead in Ban Ho commune in Sa Pa township, Lao Cai province, the committee reported.
From August 18 evening to August 19 morning, heavy rainfalls caused landslides in many areas.
Local authorities said 40 houses, three schools and three irrigation works were damaged, over 35ha of rice were inundated and two electric poles collapsed.
The total damage is estimated at about 5 billion VND (217,000 USD).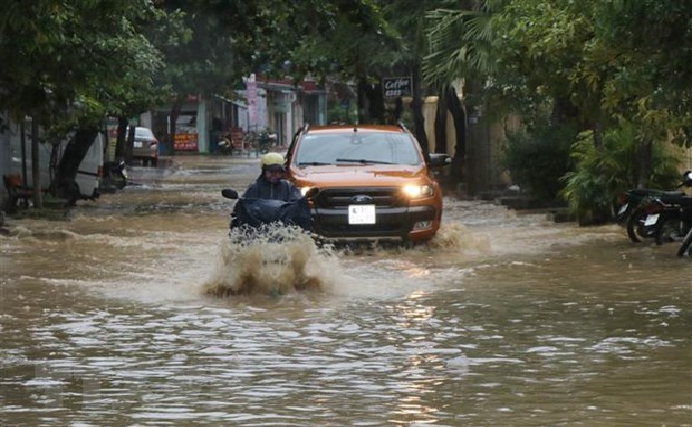 Rains and thunderstorms will increase in the northern region in coming days. Photo: VNA
The National Centre for Hydro-metorological Forecasting said from August 25-28, rains and thunderstorms will increase in the northern region, mostly at night and early morning.
Meanwhile, hot weather will sweep through cities and provinces from Thanh Hoa to Phu Yen, with temperatures from 35-37C, exceeding 37C in some places, it predicted.
The heatwave may cause health issues and increased risks of fires and other accidents at residential areas as demand for electricity spikes./.
Rosy Huong